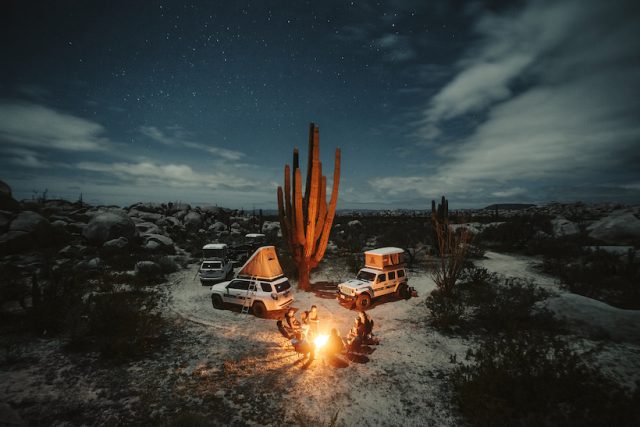 In the first of our new "Behind the Wheel" series we sit down with Mason Schreck the owner of Pacific Overlander and chat about his rapidly growing Overland Adventure Vehicle Rental company.
So Mason, when and why did you start Pacific Overlander?
The American West is one of the best places on earth for outdoor adventure travel and overlanding, with its huge tracts of land open to the public and iconic National Parks. And in 2016, at Pacific Overlander's founding, there was no easy way to visit these places with the kind of comfort and safety a capable vehicle with all of the needed equipment can provide. With years of surf travel under my belt in places like Chile, Central America, and Africa, where 4-wheel drive vehicles were widely available for rent, I realized there were no good options for people like me to have the type of experience I was enjoying abroad in my own back yard. Pacific Overlander came out of a desire to make authentic outdoor and overland experiences more accessible for both visitors and locals, as well as to reawaken the spirit of adventure within the classic American road trip.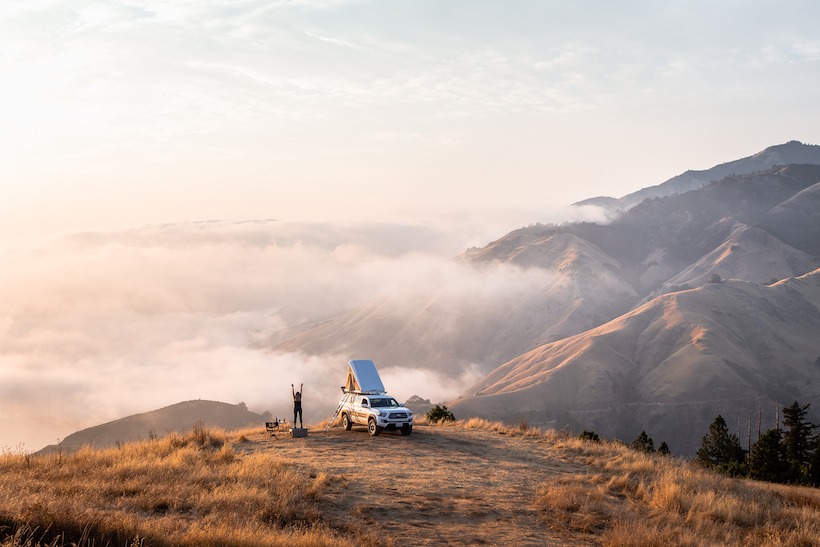 Rigs are all important from a safety and capability point of view but also frankly for brand aesthetics, so give us some insight into what people can expect when they rent from Pacific Overlander?
Our minimum requirement for all of our fleet vehicle builds is that they be able to safely and comfortably travel on dirt roads and in remote locations. We upgrade the suspension on 4Runner TRD Offroad and Tacoma TRD Offroad model vehicles to accommodate increased clearance and load bearing capability, while our Jeep builds are stock Rubicon trim, which are completely adequate. We use Toyo ATIII tires on all vehicles, as we have found them to outperform other similar all-terrain tires in every category. Depending on model, dual battery or lithium systems are employed to insure ample power supply for accessories, as well as the ability to start the vehicle should a battery fail.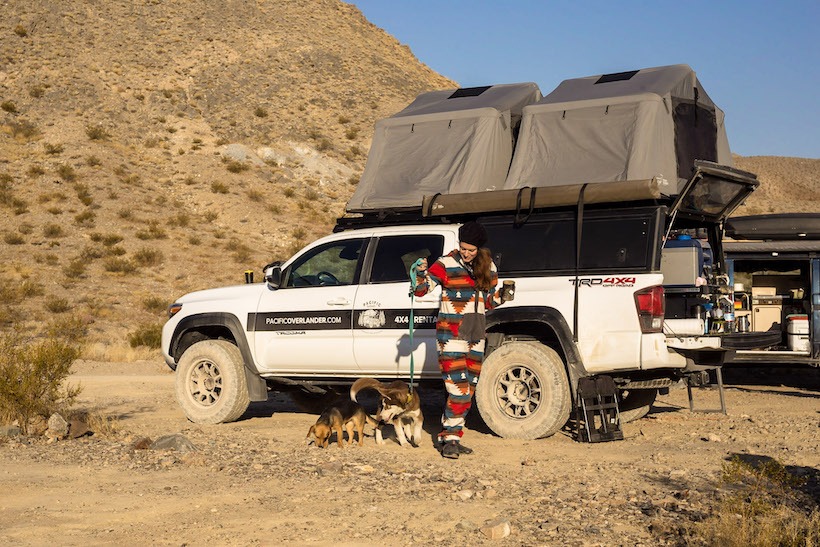 In addition to the rig, what is provided as standard?
All rentals include 150 free miles per day and all of the needed camping equipment (roof top tent, fridge/freezer, stove/propane, table/chairs, and all of the needed cooking and plating wares). Additional equipment includes bed sets, satellite communication devices, air-compressors, self recovery equipment like Maxtrax, and sporting equipment like Oru Kayaks.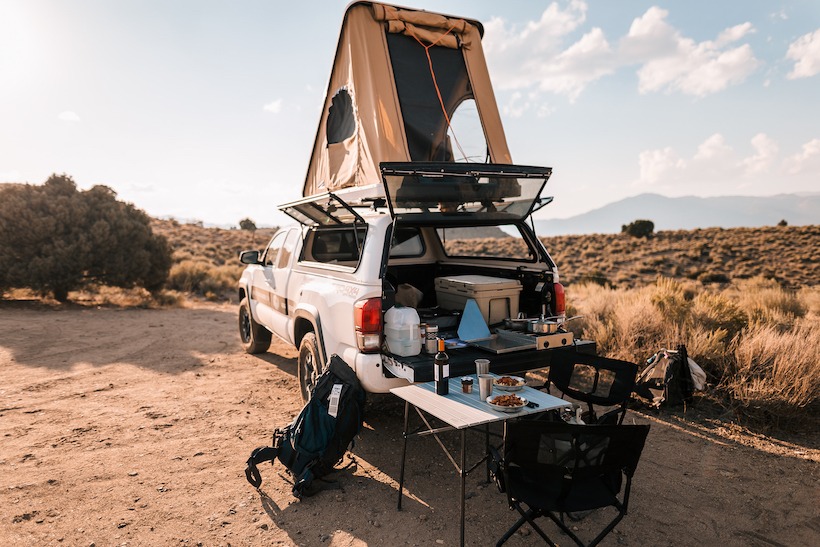 Is your audience mainly local, from all over the US or International?
Our customers are both local and domestic, as well as from all over the world. Some are returning to camping for the first time since childhood and others are seasoned overland travelers. Our product is very accessible and easy to use, so anyone can get in, drive off, and have a wonderful weekend in the woods. They are also well outfitted and capable, so for those who need very specific support for a backcountry trip, we are also an excellent resource.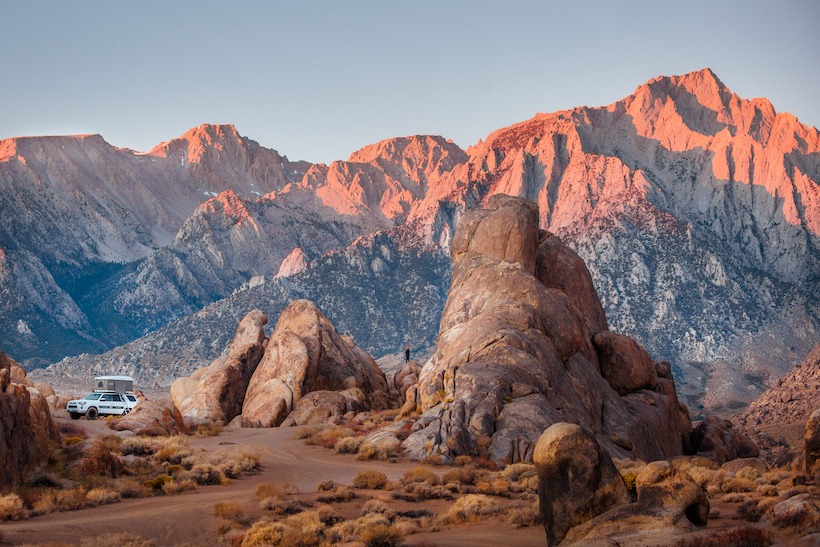 So give us some insight into the process of renting from Pacific Overlander?
All rentals can be reserved through our website or by contacting us directly. With depots in San Francisco, Las Vegas, and Las Angeles (Spring 2021), all within 15 minutes of their international airports, we are conveniently located for fly-and-drive travel. All clients receive a thorough orientation on the vehicle and equipment upon pick-up and prior to arrival are provided with curated digital maps to be used on their trips with dispersed campsites, trails, and points-of-attraction noted. And for those who would like to experience overland travel within the context of a guided tour, we offer trips to iconic destinations like the Grand Canyon, Death Valley, and Baja California.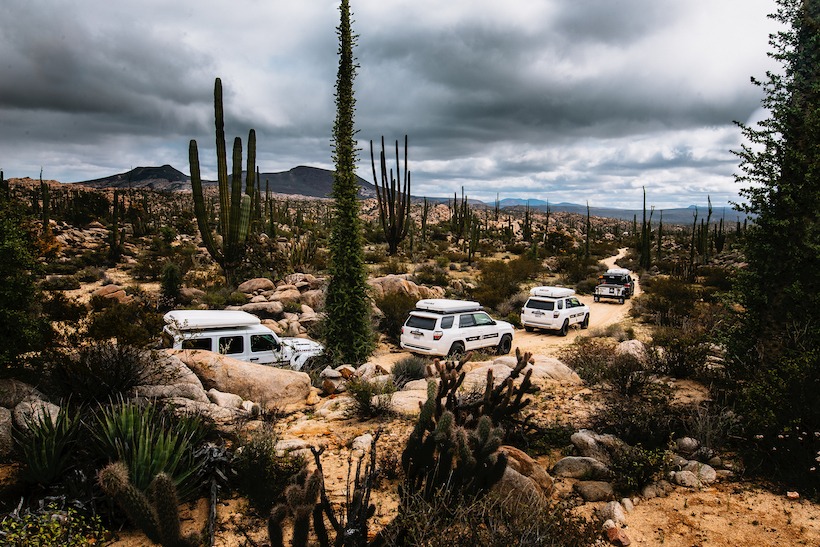 Like any business, I'm sure you've had some challenges (apart from Covid of course). Anything that springs to mind?
Maintaining the highest level of customer service has always been our top priority, and though rare, this has on occasion meant replacing a vehicle that has encountered a mechanical issue in the field. We make every effort to ensure that our client's vacations can continue with minimal interruption should an issue arise. Our 24/7 support is just that, and our clients always come first, regardless of fault.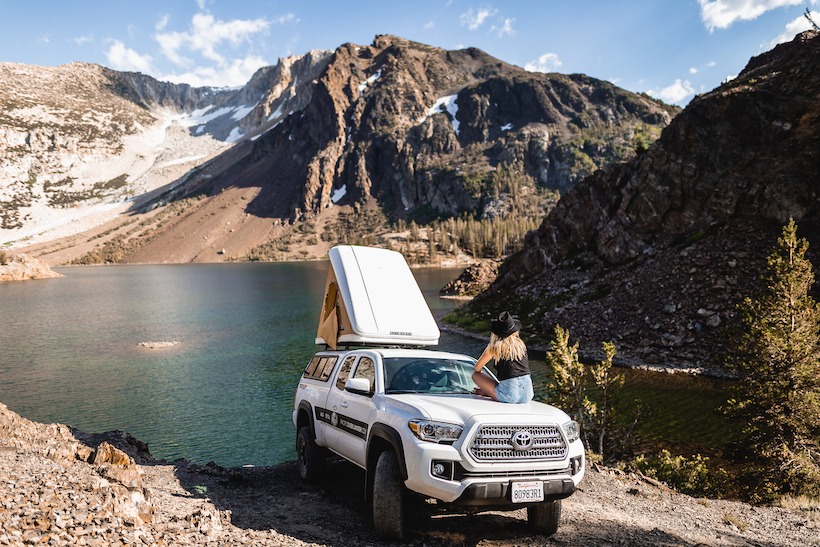 Any funny rental stories?
Once we received a call from the US Military inquiring about a client who had inadvertently entered a government base while traveling in the backcountry. So for anyone looking to dabble in espionage, we may offer an ideal reconnaissance vehicle, if it were not for the branding.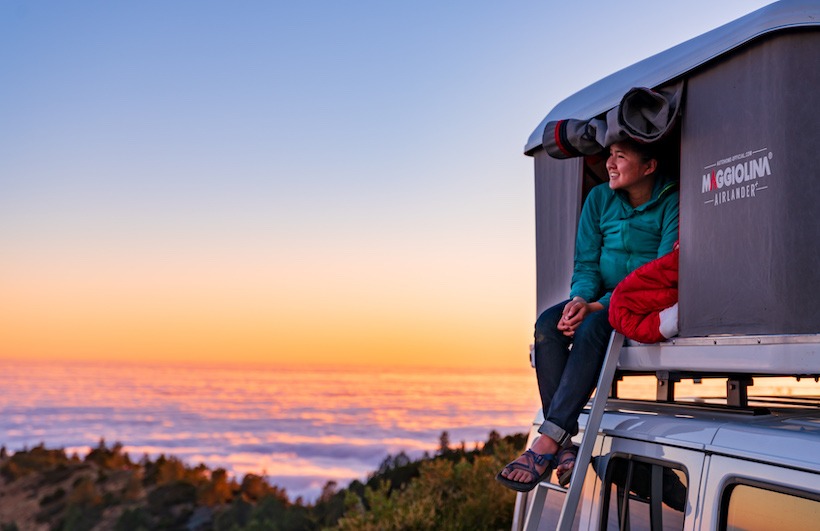 Tel: 415 993 2101 [email protected]
____________________________________________________________________