Overlanders often share stories about harsh weather, mechanical challenges, or just down-right exhaustion from a full day of travel. On those days, it may not be enjoyable or even practical to break out the full camp kitchen for a luxury meal, nor are local food establishments always accessible. This doesn't mean you need to resort to granola bars or going to bed on an empty stomach.
Enter pouch meals! While freeze dried or dehydrated meals have been commonplace among backpackers, military personnel and even astronauts for decades, they have historically been oriented toward survival vs. flavorful cuisine. However, we have recently seen an industry trend whereby makers of these meals have gotten serious about delivering flavorful meals for just about any appetite. Moreover, these pouch meals pack away nicely into your vehicle, require no special storage, no refrigeration, carry extended shelf-lives, and are easy to prepare by simply adding boiling water; which is why I think they are a perfect addition to any overland pantry.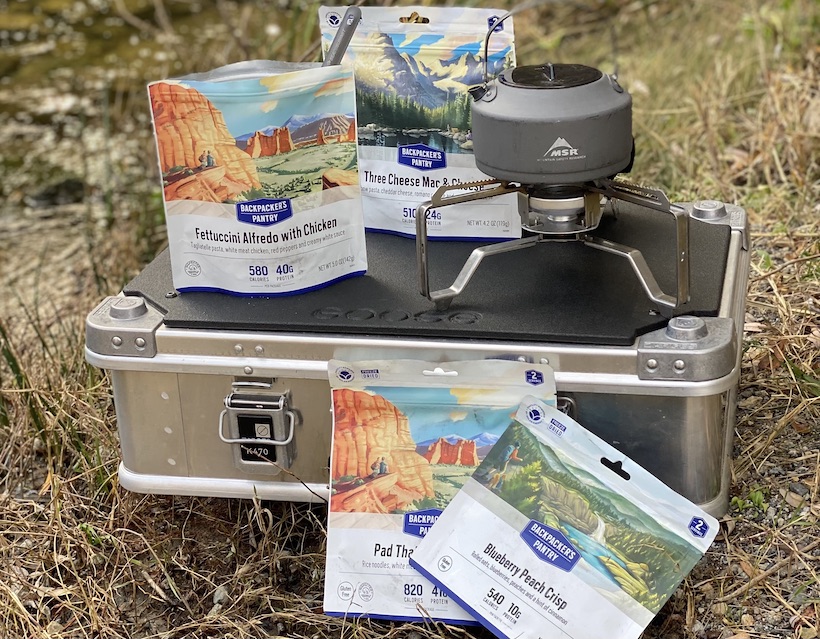 Backpacker's Pantry is an industry leader in the pouch meals market. They pride themselves on creating delicious and diverse meals with authentic recipes, using healthy & sustainable ingredients. They have also been doing so since the early 1970's with roots going all the way back to The Girl Scouts in the 1950's.
A few popular pouch meals that were tested:
Details: $12.99 / Add 1.5 cups of boiling water / Ready in ~15 min. / 2 Servings
I've tried just about every Pad Thai pouch on the market and this one rises to the top of its class. I liked the blend of flavorful ingredients and for an added extra touch, it comes with a packet of peanut butter for topping before serving.
Fettuccine Alfredo with Chicken
Details: $11.99 / Add 1.5 cups of boiling water / Ready in ~15 min. / 2 Servings
For me, this hits the "comfort food" mark. It has a rich and creamy flavor that most reminds me of mom's cooking.
Details: $8.99 / Add 1.25 cups of boiling water / Ready in ~15 min. / 2 Servings
At one of the best price points, I think this is a decent vegetarian option, but it came out feeling more like a side dish vs. a full blown meal. I would also note that it was a bit "soupy" with the recommended water.
Details: $8.99 / Add 1.25 cups of boiling water / Ready in ~7 min. / 2 Servings
I have a weak spot for sweets and being able to make a warm dessert either for your own enjoyment or sharing with others a nice "wow" factor. While the consistency and presentation reminds me more of a warm breakfast bowl, the flavor is delicious anytime of day.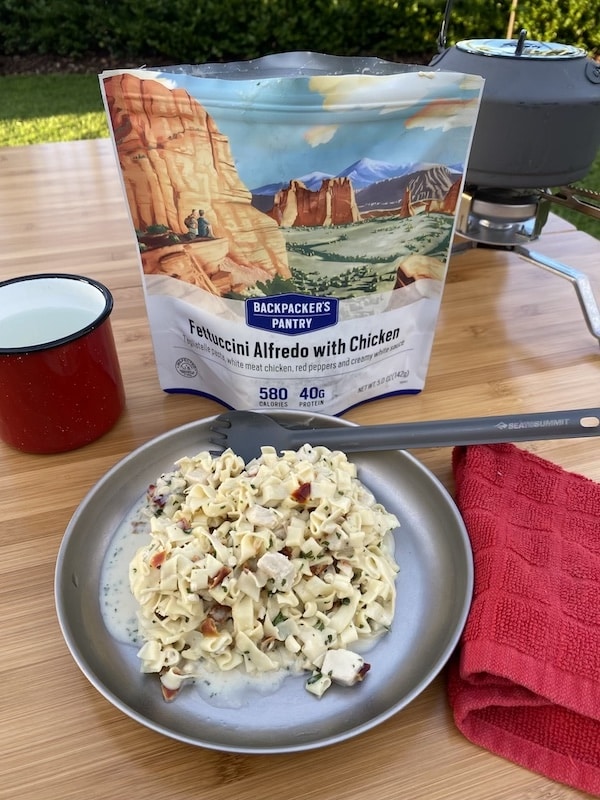 Final impression:
Regardless of your appetite or brand preferences, I definitely recommend adding a few packable pouch meals to your overlanding kit.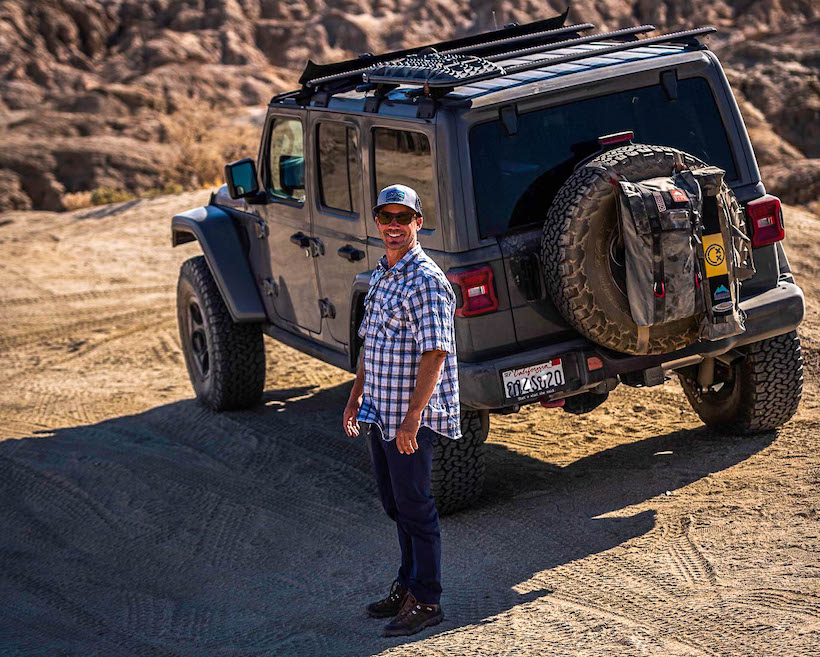 In-Field Contributor: Chris Lenkeit – 2021 JLU Rubicon
Every overlander/car camper has a philosophy. Mine was to build my vehicle with a minimalist mindset. While my rig is designed for cabin sleeping with all the necessities, I never travel in excess of GVWR. This enables safe travel for me, my vehicle, those around me and finally the places I visit.
_______________________________________________________________________
Check out TAP's Ultimate Overland Gear Resource Guide HERE