We've just finished building our (new to us), 2019 Subaru Outback and it will act as the second TAP Media Rig, alongside our 4Runner. Over the years we've built up a Tundra, Tacoma, JKU's and a 4Runner and this is a new step towards the middle ground of vehicle supported adventure. Every vehicle has its purpose and our Subaru is positioned to tackle long road trips, dirt roads and support light outdoor activity focused adventures. The TAP 4Runner will tackle the rough stuff. Well of course we couldn't leave it stock, so here's what we've done to it and a quick first impression of the overland gear added.
Suspension and Lift:
We're using Ironman4x4 suspension on our 4Runner so we were stoked to discover that they specialize in a suspension kit for the Subaru Outback We went with the All Terrain Suspension (ATS) kit with Spec C heavy duty coils in the rear, to deal with heavy loads. The kit gives the Subaru a 2″ lift and an impressive 10.7″ of ground clearance.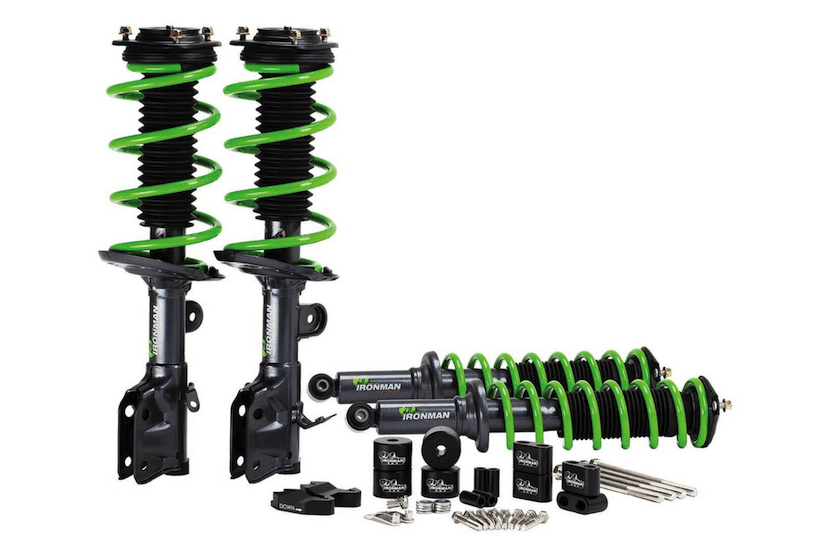 The Subaru Outback in stock format drives exceptionally well on the road, so I'm not going to lie, I was a little apprehensive to make changes. However, I knew we wanted to increase the rigs capability off road, so I reluctantly pulled the trigger on the lift install. My first impressions are positive, although as expected it has stiffened the rig and is less comfortable on long freeway drives. The Subaru is also fitted with Eyesight Technology and as mentioned in the Ironman install guide, this now needs to be recalibrated. I have turned off the Driver Assist, until this is done. Bottom line, the lift has changed the feel of the rig on the road, so decide what you're ultimately looking for before installing. For us, the increased off-road performance is important and on a recent trip to Moab, the rig excelled on the muddy and snowy dirt trails, easily soaking up the rough terrain. It is also still comfortable on the highway.
Wheels and Tires:
The next obvious modification was to change out the wheels and tires. We went with the light weight and killer looking Method Race Wheels 502 Rally Matt Black (17×8.0| 5×114.3mm |+38mm/6.10″) and Falken Wild Peak A/T Trail (245/65R17). On the advice of Falken, we went with the A/T Trail, as opposed to All-Terrains. They are slightly less aggressive, so keep road noise low, while still giving plenty of grip on dirt. Again, on our recent 1800 mile road trip to Moab, they proved an excellent choice both off and on road.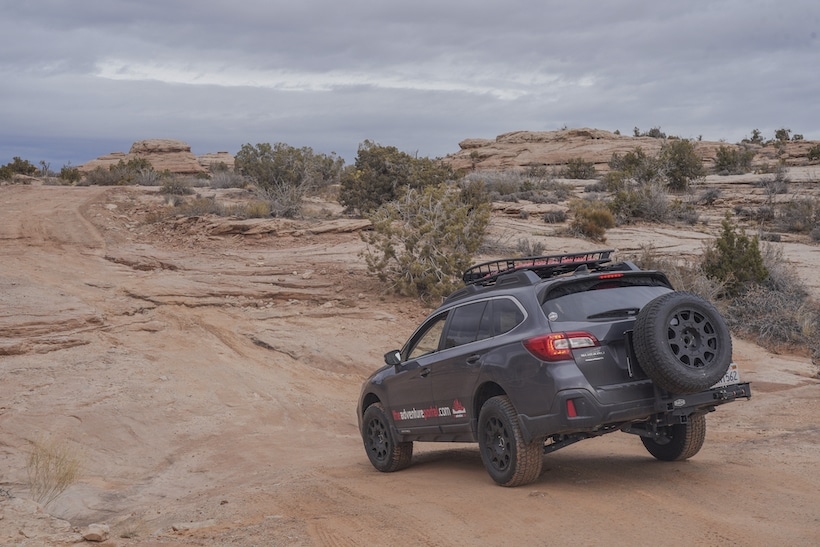 We've definitely crammed as large a shoe as possible into the new space and do get a slight amount of rubbing in the front, while in reverse full lock. Checking it out, it seems to be rubbing slightly on the inside of the mudflap, so slight trimming should easily fix the issue.
Spare Tire Carrier:
With the increase in size of the wheel/tire combo (245, up from 225), the spare is now too big to fit in the original trunk spare tire space. That said, we've added the RiG'd Supply Ultraswing tire carrier. It's a very simple install, easily fitting/locking into the 2″ hitch receiver. Unfortunately our Subi did not come with an existing 4-pin trailer wiring harness, so I had to install one from CURT (Amazon.com). I then installed a RiG'd license plate light kit that hooks up to to the 4-pin. This is a 30 min job and very easy. (Youtube is amazing! LOL)
Finally, we also added a drop down table to the UltraSwing which we have already found pretty darn useful.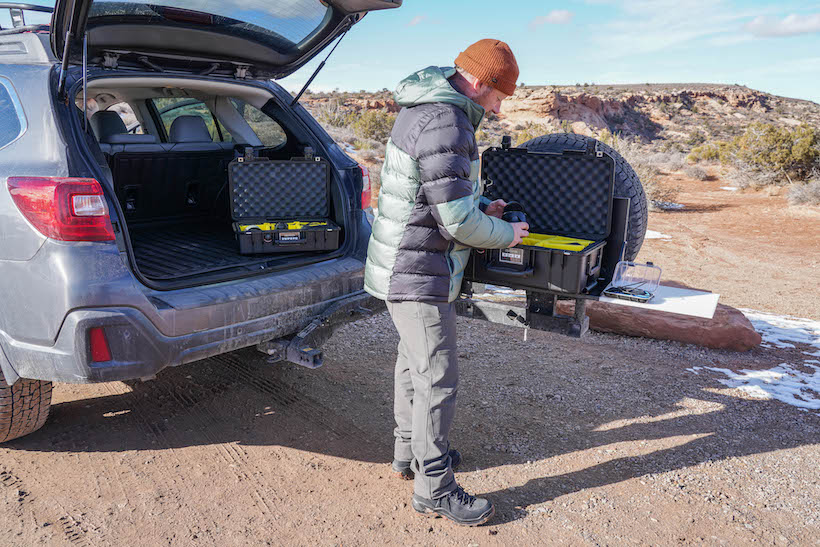 We're incredibly impressed with the RiG'd Supply Ultraswing. It has excellent rigidity both on and off-road with absolutely no rattles! Definitely a product that truly lives up to it's marketing and we highly recommended it! The only downside to date, is that the rear camera is now blocked and beeps loudly at us when we are reversing. A Garmin wireless Backup Camera install seems to be on the cards.
Roof Accessories:
The final addition was a Thule Canyon XT Basket for carrying items like recovery boards and shovel. This rack will come and go as and when we test out various Roof Top Tents. As expected there is some wind noise at speeds on the freeway, but the rack is solid without movement and rattles off-road.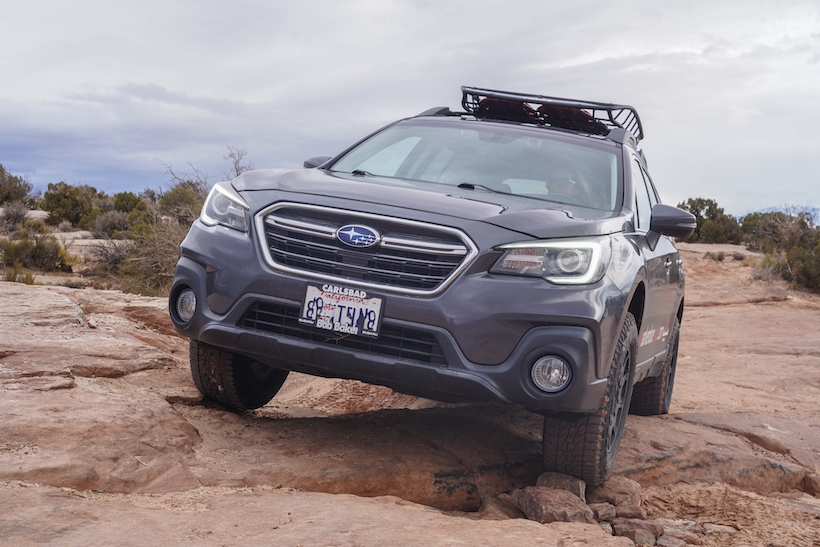 Overall Impression:
As stated, our Subaru Outback has been built for light overland adventure, with a high percentage of road use, compared to dirt. That said, we don't intend to add body armor or other non-essential weight to the rig. Our intention was to build a capable and comfortable front country adventure rig and overall we are impressed and pleased with the finished build.