I'm hard on camp stoves and I probably go through one every couple of years. Most of the time it's my own fault, as I'm not careful and tend to throw them in the back of the rig without worrying if they bounce around. Knowing this trait, I also tend to buy inexpensive stoves, as why waste money (or is it false economy?) With this in mind, I was excited to try out the Primus Tupike Camp Stove and the Campfire cookset collection, to see if they would take the inevitable abuse.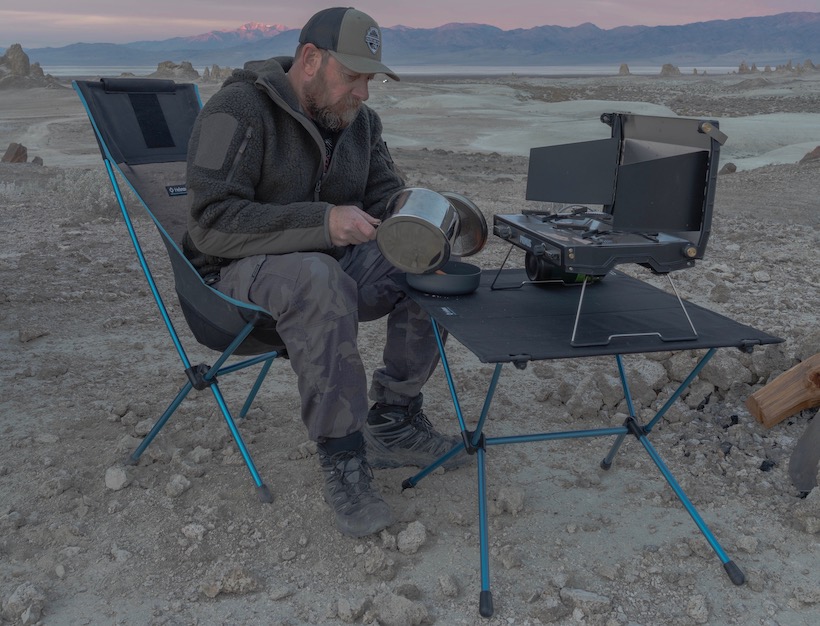 Stove Stats:
Weight: 9.5lb
Dimensions: 18.7" x 11.6" x 3.2"
Output: 10,200 BTU; 3000W (x2)
Stove Construction:
Stainless steel body and leg supports
Oak laths and brass detailing
Stainless steel drip pan.
Stove Features:
Dual burners run independently and allow you to cook multiple pots at different temperatures
Piezo ignition, no lighter required
The lid and foldable side windscreens ensure steady heat for cooking, even in windy conditions
Designed to be carried, the wood-trimmed handle locks the stove closed while a spring-action locking mechanism keeps the regulator in place
Removable pot supports and stainless steel drip tray for easy cleaning
Steel legs raise the grill and lock into place to give you more table space, and fold away for transport
Included non-stick griddle plate grills, toasts, melts cheese, and is easy to clean.
First impressions and 8 Months on:
I received the Tupike camp stove September last year and on opening up the packaging, I was stunned by how beautiful the stove and pots look (see opening photo). Not that that's important for camping, but it was hard not to be impressed by the Swedish design aesthetic. To be honest, they almost seemed too nice to use!
Well, the stove doesn't look quite so pretty anymore, but still performs excellently. It's been on the road for 8 months and travelled thousands of miles in the back of the rig. It's seen 40mph winds, driving rain and temps in the teens and has yet to let me down.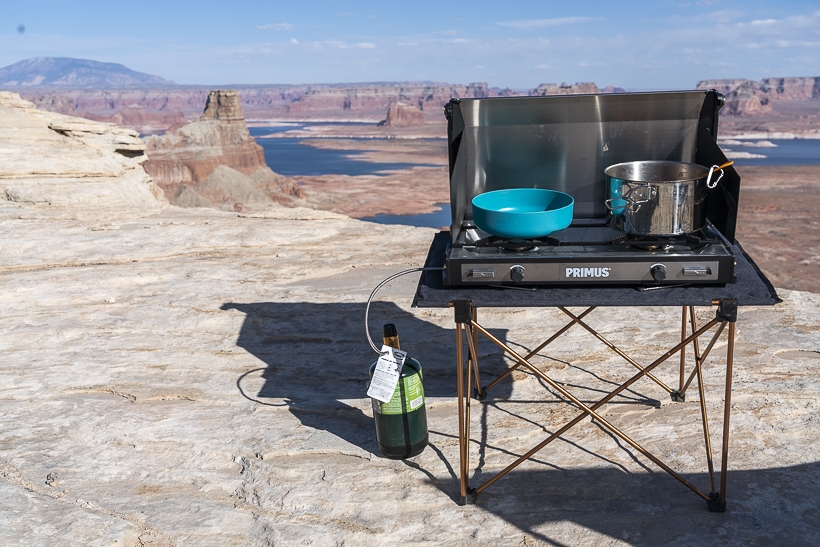 Thoughts after Field Testing:
This is a well-made and robust product and despite plenty of use, it's as solid as the first time it was used and is still without any excess play in the handle, hinges or legs.
The burner knobs feel solid (this is a part I usually break) and still work as expected. The same goes with the Piezo ignition switches, that light the burners on first push.
The two burners are low profile and push out a ton of heat. They are unfortunately relatively small and tend to concentrate said heat in a smallish diameter on the pot. Without careful attention this can lead to burning of food. I'm used to it now, but I was caught out a few times initially.
The stainless steel drip tray is easy to remove and clean and is dish washer friendly. (did I say clean the tray…lol)
The pot supports are a coated metal and can also be easily removed for cleaning. The serrated teeth keep the pot steady.
The stove legs are metal with rubber pads. They work fine and fold down for storage. I do however think they should lock in place for true stability.
The wind guards don't work very well. There, I said it! They are too small and offer poor protection from the wind. They also don't lock in place. Obviously, there isn't any wind in Sweden?
The gas regulator (works with isobutane canisters) tucks conveniently up under the bottom of the stove for storage. It took me a month to figure this out, but it's a good design feature.
The stove performed to my expectations and heats a litre of water in just under 4 minutes. This potentially could be improved if the wind guards were more effective. One criticism I do have, is the difficulty in judging flame size for simmering, as the indicator is fairly difficult to judge. Eventually you get used to it, but even after 8 months I occasionally still misjudge it.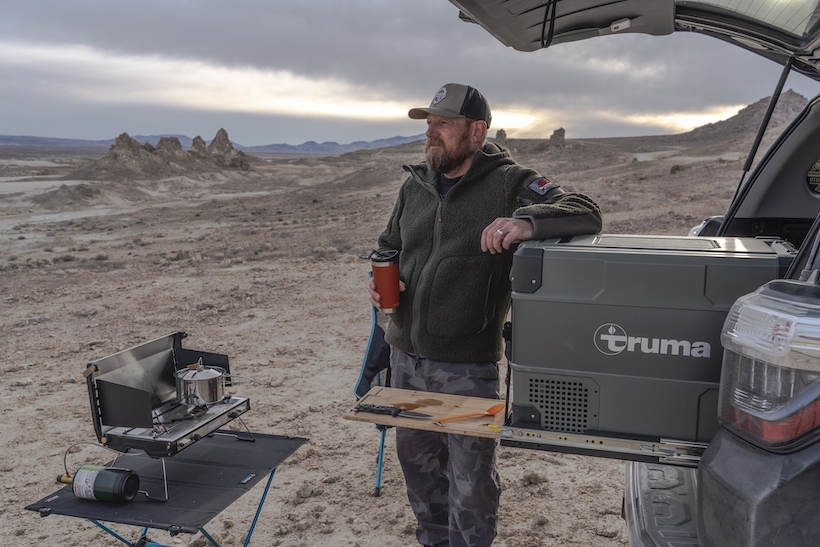 Final thoughts:
I love the Tupike camp stove!
The design, performance and quality have impressed me. Yes, there are quirks that I'd like to see changed (wind guards!) but honestly, I've never met a product where I don't think this. * I also think the carrying case shouldn't be an extra $65. It should come standard.
As a quality product that indicates that it will last for years, I highly recommend it.
_______________________________________________________________________