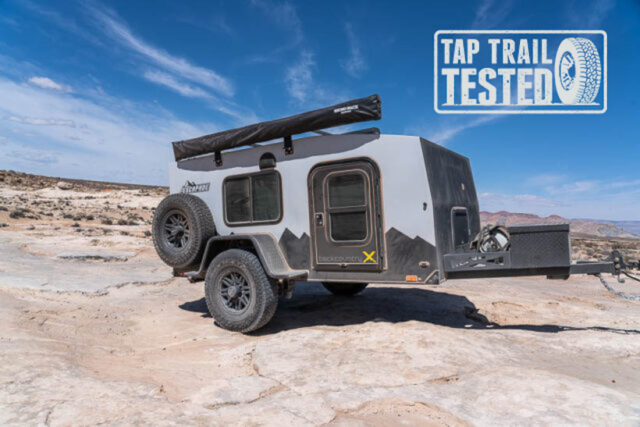 Recently we got our hands on a fully loaded Escapade Backcountry X trailer and took it on a 1356 mile trip from southern California to southern Utah and back. We camped primitively for 6 nights and traversed 156 off-road miles, which included easy fire roads to moderately difficult remote backcountry trails. The following is our impression of the trailer after pushing it hard in the backcountry.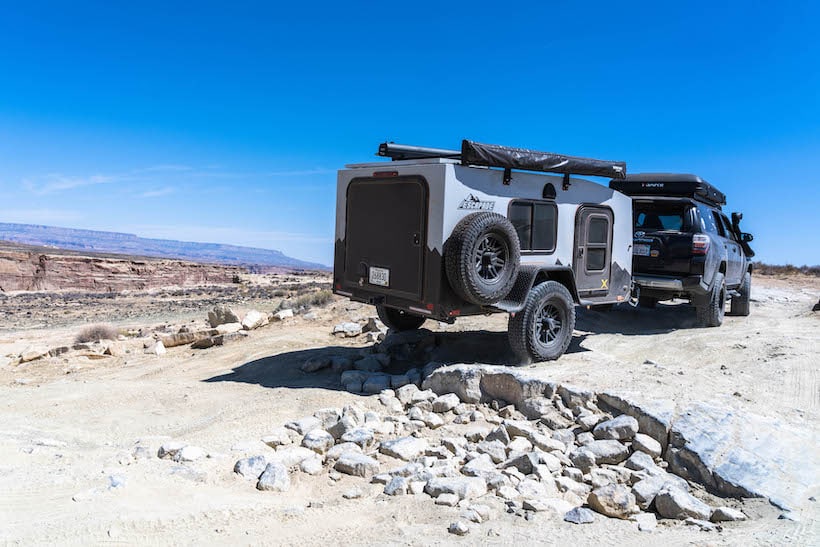 Escapade Backcountry X – Basic stats:
Weight: 1850- 2000 lbs (with all upgrades included)
Length: 15'
Height: 81"
Width: 90"
Ground Clearance: 20"
Tongue Weight: 225 lbs
Off-road upgrade package:
HD Timbren Axle- less suspension 2" lift
235/85/16 Falken Wildpeak AT3W Tires
Height adjustable "Lock and Roll" Coupler
Towing capability:
For reference, the tow rig on this trip was TAP's highly modified 2019 TAP TRD Off-Road 4Runner. The trailer tracked beautifully both on the insane and heavily trafficked LA Freeways and also on the remote backcountry Utah trails. At no point during the 1356 miles, did we ever feel that the trailer wasn't locked in behind us and following the line of the rig perfectly. At a fully loaded tow weight of around 2000 lbs, we easily managed to cruise on the freeway at 70+, dropping down to 60+ on steep inclines. MPG on the road was around 12, down from our usual average of 14.8. Off-road it dropped further to 11mpg.
We've not used a Timbren Axle-Less suspension before and had heard mixed opinions. On the road and trail it felt stable and easily sucked up bumps and drops. It seemed equally at home at freeway speeds, washboard trails and dropping off small rock ledges. After a week of use in varied conditions, we have nothing but praise for it.
We should also mention that the adjustable "Lock and Roll" coupler undoubtedly helped with the smooth ride. Note: Escapade informs us that this has now been changed to the Max Coupler system, which in our opinion is an even better system.
Finally, ground clearance on the Backcountry X is an impressive 20", although despite this, we still managed to touch down a couple of times.
Build quality and construction:
Our overall impression of the Escapade Backcountry X is that it is a solid and well-built trailer. It certainly handled a very hard week on the road and trails with ease.
The trailer frame is made of 2″ x 3" powder coated steel and the body of the trailer has a seamless fiberglass exterior. This fiberglass layer has a fully coated Raptor liner at the front and floor, with mountain styled side panels to protect it against road and trail debris. The trailer walls, roof and floor also have a radiant insulation barrier, which we appreciated when the overnight temps hit 23 degrees. To finish up, the interior uses ¾" UV finished maple, giving a professional finish.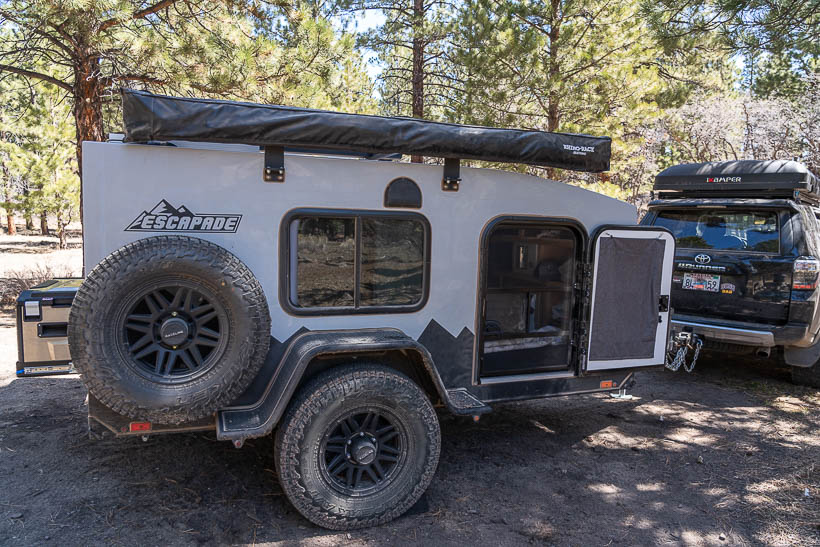 Comfort and cabin interior options:
At 60" wide and 80" long, the sleeping area is spacious for two people, and we never felt cramped or claustrophobic. As previously mentioned, the cabin is well insulated and despite the 23-degree temps we experienced, we were toasty. The trailer comes standard with two passive air vents and a Maxxair Deluxe powered roof vent with built in rain shield. Two side windows give light and ventilation, with two access doors finishing off the structure.
Regarding comfort, the bed option in this trailer was the 6" Tri Fold Mattress and was fantastic.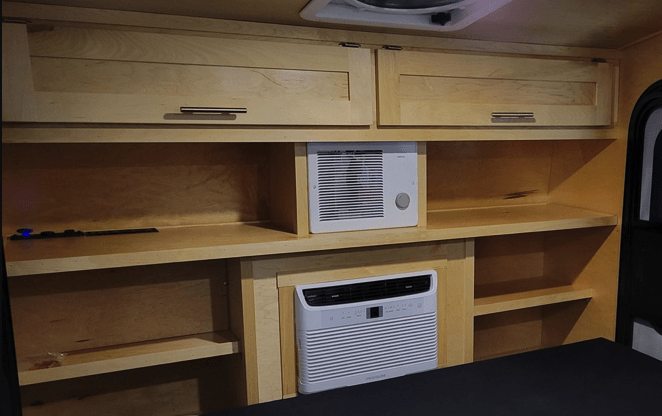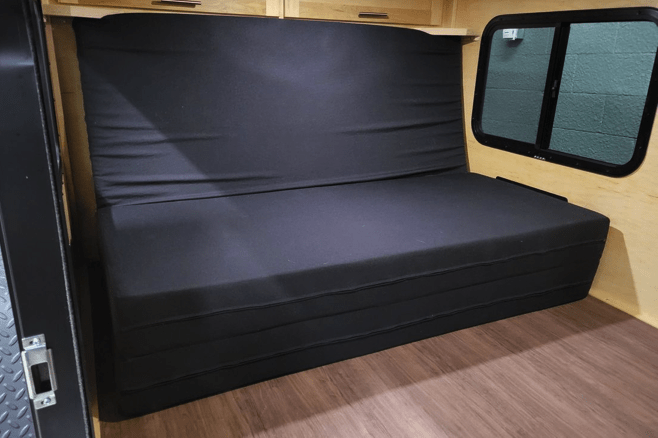 Two additional options that come with this trailer are a heater and air conditioner. They work with shore power or a 2200-watt generator, so in our opinion are more of a front country feature. Wrapping up the list of interior options are front shelves that house the 12-volt power and 2 x USB ports (+voltage reader). Despite our best intentions, we always fail at keeping everything tidy while camping, so the shelves were extremely useful. The ability to charge our phones overnight was also a nice feature.
Galley:
The Backcountry X trailer comes with two galley options. One is truly minimalist, and the other is moderately minimalist. The trailer we tested came with the latter option which included general shelving, a small utensil drawer and an ARB 63L fridge on a locking slide out. Having spent a week with this galley layout, our biggest critique is the lack of a pull-out table. We'd even sacrifice the size of the fridge (going down to 44L) to allow this to work. We used the shelves for storage and found that they provide ample space, although that meant that a separate table had to be set up to cook on and the fridge top became the defacto general workspace. No doubt, some customers may be looking for a more built out galley and we'd certainly recommend this as a second upgrade.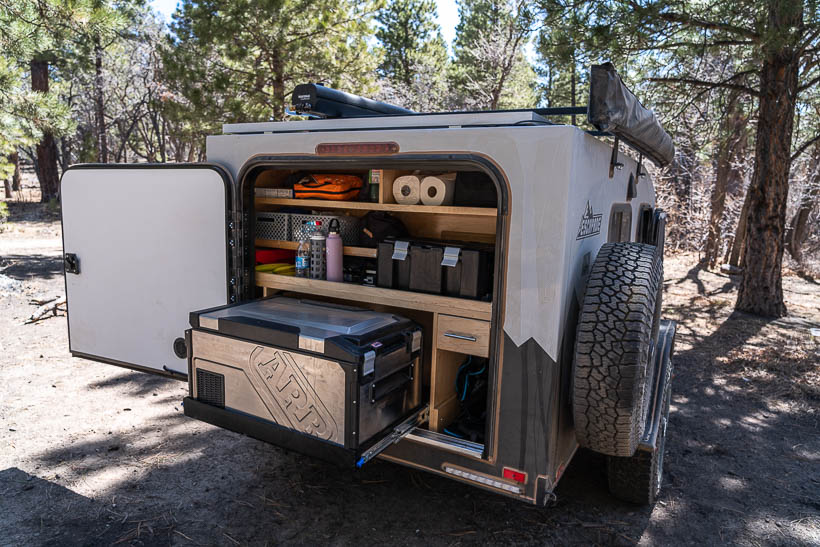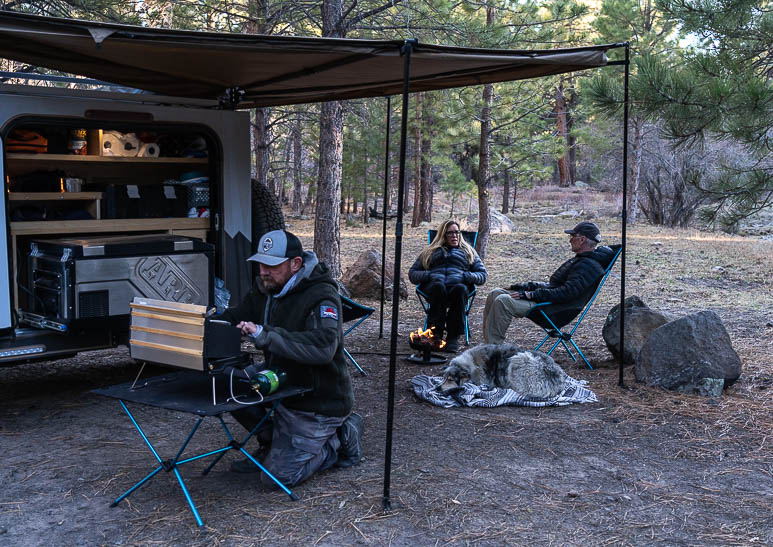 Exterior Options:
Toolbox and front Rack combo: We found the rack to be useful for storing a 20-gallon propane tank and shovel. It would also be an excellent place for carrying firewood. The toolbox housed the trailer battery and various small tools. Unfortunately, despite sealing strips, it failed to stand up against the fine Utah dust.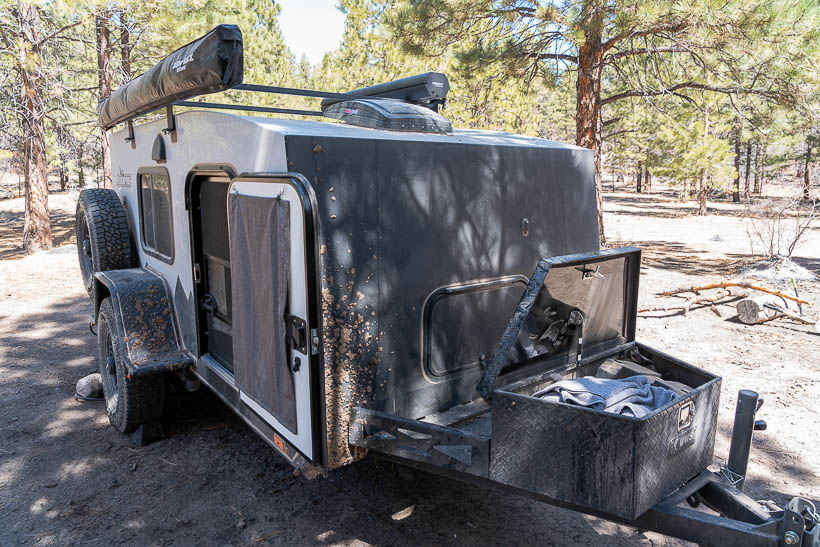 Yakima 7g Roadshower: We've used these before and certainly appreciated the ability on the road to take a shower or simply rinse off dishes. Recommended.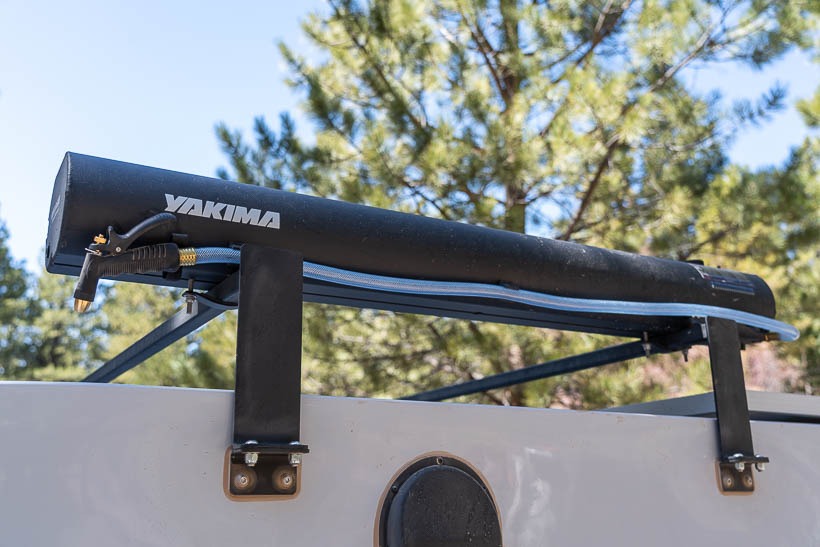 Rhino Rack 270-degree Batwing Awning: Despite heavy winds on our trip, we used this on multiple occasions to shade us from the harsh southern UT sun and would certainly recommend this option.
190-Watt Solar Panel package: If you're anything like us, you take a lot of camera gear on your trips to record your adventures. This system worked perfectly and was excellent at keeping the fridge and our gear charged each day. Highly recommend.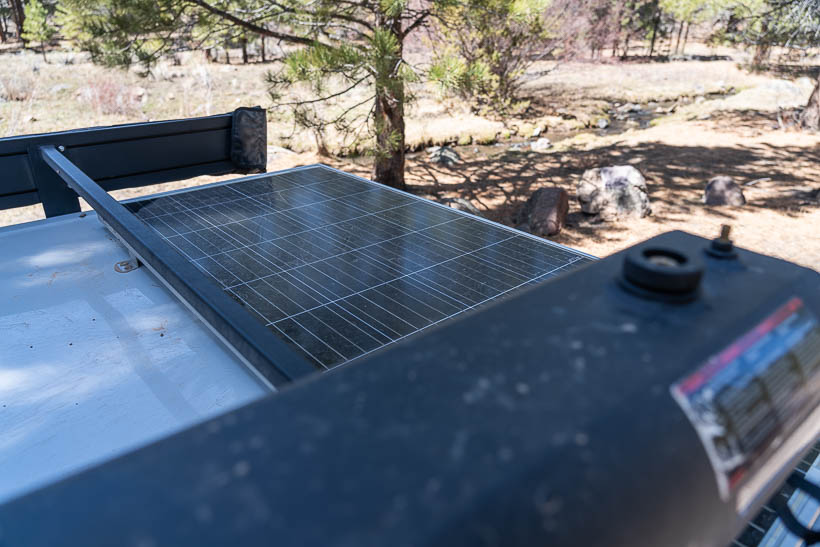 Conclusion:
Simply put, the Escapade Backcountry X lived up to its name. It's a well-built trailer that impressed us on and off the trail. Most importantly it was comfortable to spend a week in and we took it to places and put it through weather conditions that truly tested it. As we indicated, we'd like to see the Deluxe Galley option built out further, with a pull out table included.
All in all, the Escapade Backcountry X is a great looking, trail rated trailer. With a solid standard feature list and a starting price of $18,900, it is excellent value for money.
__________________________________________________________________________