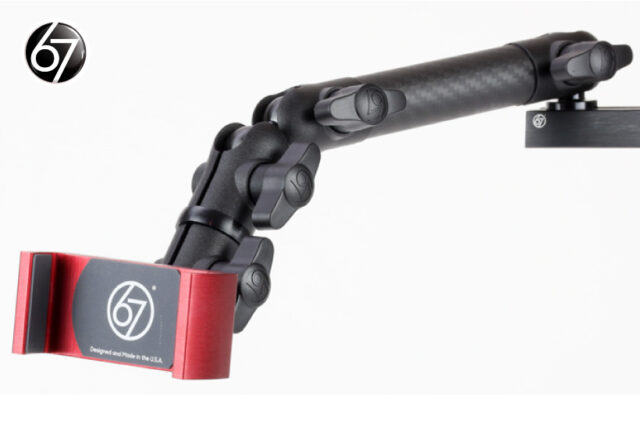 The Pro Series Jointed Arm Packs – A Game Changer For Device Positioning
In the ever-evolving world of technology, our digital devices often become indispensable companions in the journey of life. Whether we're exploring remote corners of the world or navigating through a hectic workday, maintaining optimal device positioning is crucial. Enter 67 Designs with their latest innovation – the Pro Series Jointed Arm Packs, a revolutionary device positioning system that caters to the needs of enterprises, fleet operators, and adventure explorers alike.
These packs, which cleverly incorporate carbon fiber arms, metal 20mm-20mm elbows, and a Nano arm, are designed to provide the ultimate flexibility in positioning your devices, including smartphones, tablets, and more. The arm extends from a 20mm ball, sold separately, and works in harmony with the elbow and Nano arm to deliver the perfect positioning for your device – specifically designed to lower your device below the dash.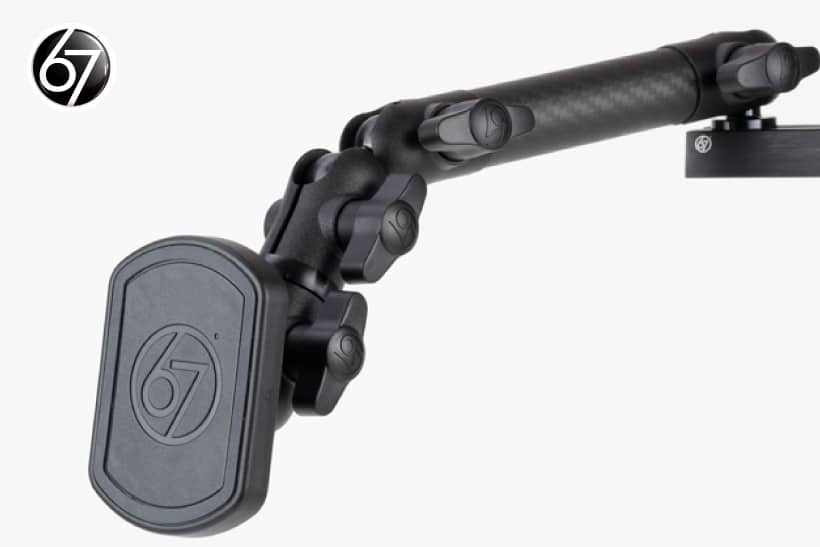 What truly sets the Pro Series Jointed Arm Packs apart is their meticulous design and toothed internal components. Their latest CNC machined aluminum components increase rotational loading capacity and seamlessly blends with the matte black Gen 2 carbon fiber clamps. This ensures a consistent aesthetic, aligning perfectly with any previous investment in the Carbon Fiber Series®.
Beyond the aesthetics, the Pro Series Arm Packs offer practical benefits too. Lowering your device to a more suitable position not only optimizes airflow for device cooling, but also ensures optimal airflow for vehicle occupants. This dual function exemplifies the thoughtfulness of 67 Designs' approach to product design.
The Nano arm, while minute in size, features a robust metal connection, ensuring reliability and longevity. And while the carbon fiber arms currently sport a matte black twill finish, they're manufactured in small batches which may result in minor variations in the black twill pattern – a testament to the artisanal quality of these products.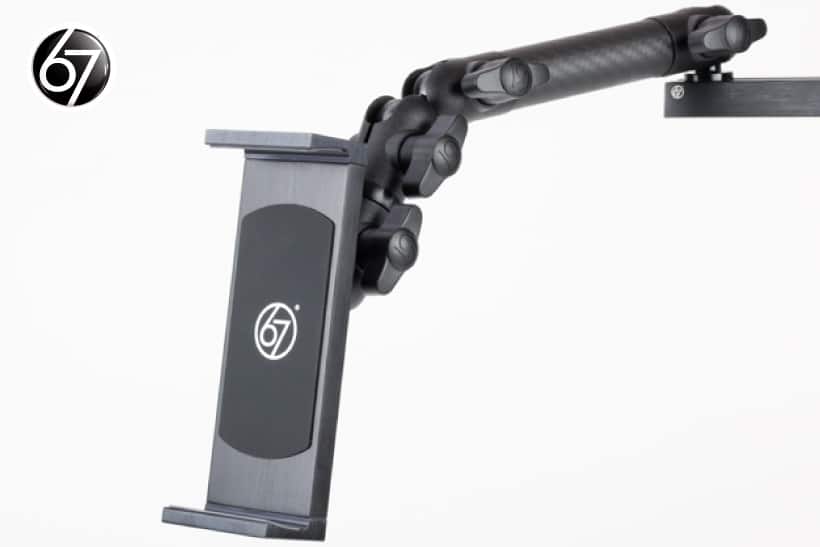 The Pro Series Jointed Arm Packs is the epitome of 67 Designs' innovative spirit, a testament to their industry-leading approach. They continue to push the boundaries, delivering optimal solutions for device positioning for vehicles, yachts and aircraft. Whether you're a professional navigating through a workday or an adventurer exploring the wild, the Pro Series Jointed Arm Packs offer a perfect blend of aesthetics, practicality, and reliability. Experience the difference today!
**ABOUT 67 DESIGNS**
Since its inception in 2012, 67 Designs has been a leader in design and manufacturing, delivering numerous industry firsts. The company started with Jeep® specific bases for the overlanding and vehicle-based community, and has since expanded to offer innovative mounting solutions suitable for a wide range of vehicles, including Jeep®, Ford, Ram, Chevy, GMC, Land Rover, Toyotas, Vans, RVs, yachts, and aircraft.
Renowned for their quality and durability, 67 Designs' products have been proven on some of the toughest trails in the US and around the world, earning the company a reputation as a preeminent provider of mounting solutions.
Today, 67 Designs offers a Carbon Fiber Series® of products that are sleek and stylish, yet rugged enough to withstand any adventure. With global sales and an online store, the company's products are trusted by adventurers everywhere to help enable the best experiences, whether in the air, on the water, or on the ground.