TAP likes to keep our readers up on new companies. Here is a new roof top tent company that offers low-cost, light weight, roof top tents. Based in Boulder CO and born out of his passion for exploring and playing in the outdoors, owner Tim Nickles, tells us about his new venture. Read on and TAP into Adventure!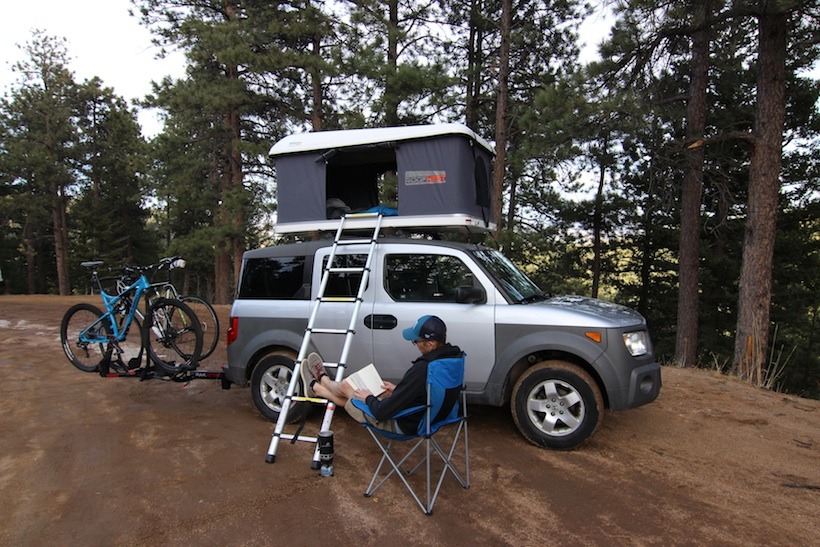 Roofnest is a small Boulder based, company that makes hardshell roof top tents and accessories. We opened our doors in December of 2016 and have been rapidly expanding our reach both online and on our customers' roofs ever since! The idea to create Roofnest started on a road trip to Moab when a big group of friends got together to laugh, play music, share stories, and enjoy all the fun a good desert weekend can serve up. This trip inspired me to create something that would help others partake in this type of experience. The experience of just taking off, going somewhere fun, and having a blast. I want to make it as easy and enjoyable as it can be. That's why I started this company.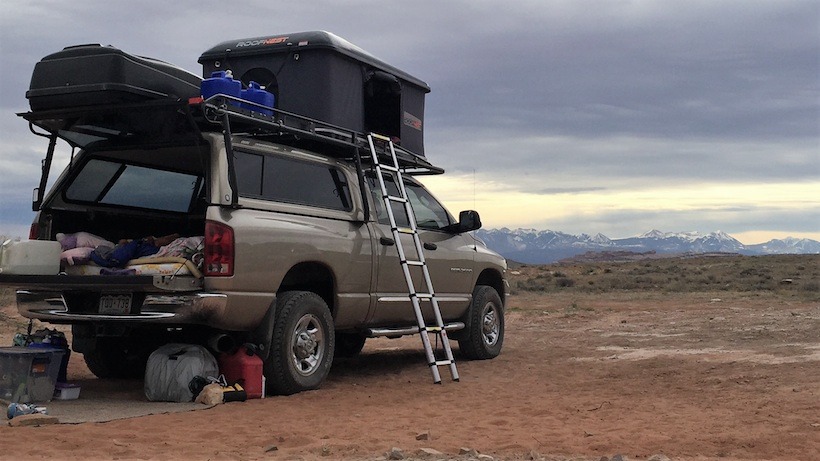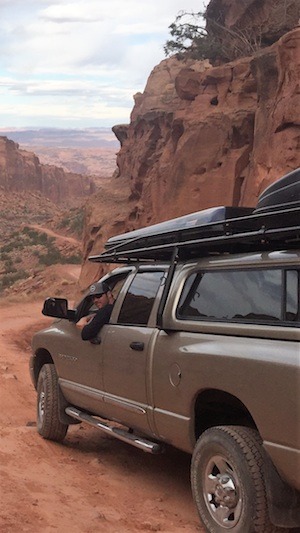 Our basic model comes in two sizes, the Eagle (large) and Sparrow (small). In addition we have the Sparrow X (for eXtend) which has a rack built into the top of the tent for transport of bikes, canoes, paddle boards, etc. And the soon-to-be-introduced I (Eye) which opens on one side only to form a triangular tent with a single door. All models come in Black or White with gray tent fabric.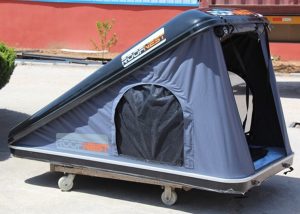 All three models (the Basic, the eXtend, and the Eye) share the same great features that make Roofnests so popular:
– durable and weatherproof fiberglass shell.
– reliable pneumatic gas struts for raising and lowering the tent.
– comfortable 6 cm High Density Foam (HDF) mattress with removable cover.
– heavy-duty, waterproof 280g poly-cotton canvas tent walls.
– modular and secure roof rack mounting system attaches tent to any crossbars.
– mesh windows with canvas covers and mesh and/or canvas at all doors.
– 8' aluminum telescoping ladder for entry.
In addition to our line of hardshell roof top tents, we have two awnings that easily attach to your vehicles roof rack to provide shade and weather protection at any campsite. The basic model, the Little Wing (ala Jimi Hendrix), expands to provide a 2.5m(~8 ft.) x 2.5m(~8 ft.) square awning. Our "Foxwing-style" model, the Wingspan, expands to form a large, hexagonal shaped awning with a radius of 2.5m (~8 ft.). Both awnings pack away into a heavy-duty soft shell case for travel and are made from the same heavy-duty 280g poly-cotton canvas that makes our tents so waterproof and durable.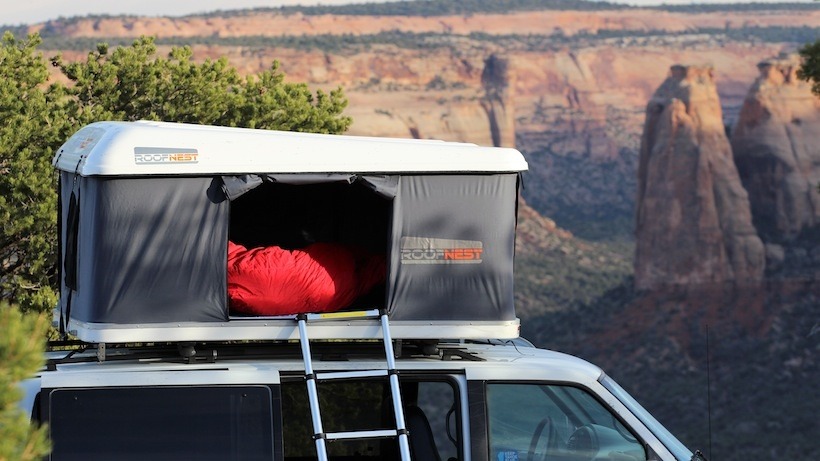 The Roofnest is so convenient and comfortable that once you have used it, you're going to be daydreaming of other places you can go to explore. It will make it easy for you to roll out, see new things, and to create new experiences.
Getting out of town and into a new place is good for your soul. Making that escape from your routine with it's familiar sights and sounds refreshes you, relaxes you, and reminds you of why you're living and what (or who) you really want to be chasing. That's what this company is all about: helping you get out there and have a concrete-free experience. The Roofnest gives you a simple, durable tool to make your road trip easy, fun, and comfortable.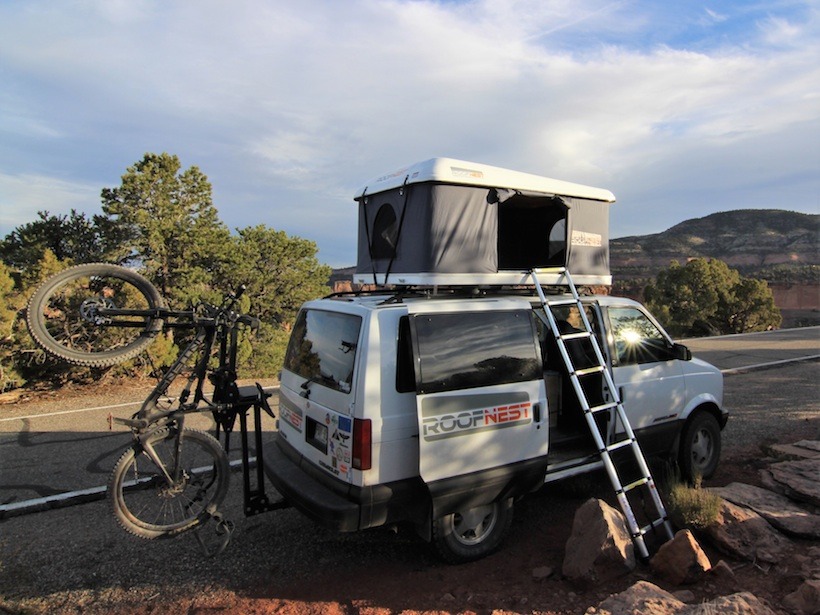 At Roofnest our goal is provide an excellent, personalized experience to our customers. We know that $2000+ for a camping tent is a large expense for many and we try to make sure everyone interested in a Roofnest gets all their questions answered and can confidently make a decision to purchase one. We value each and every customer and love to hear and see how our customers are using Roofnests to achieve their dream; whether that's a comfortable weekend under the stars or a 25,000 mile road trip across North America.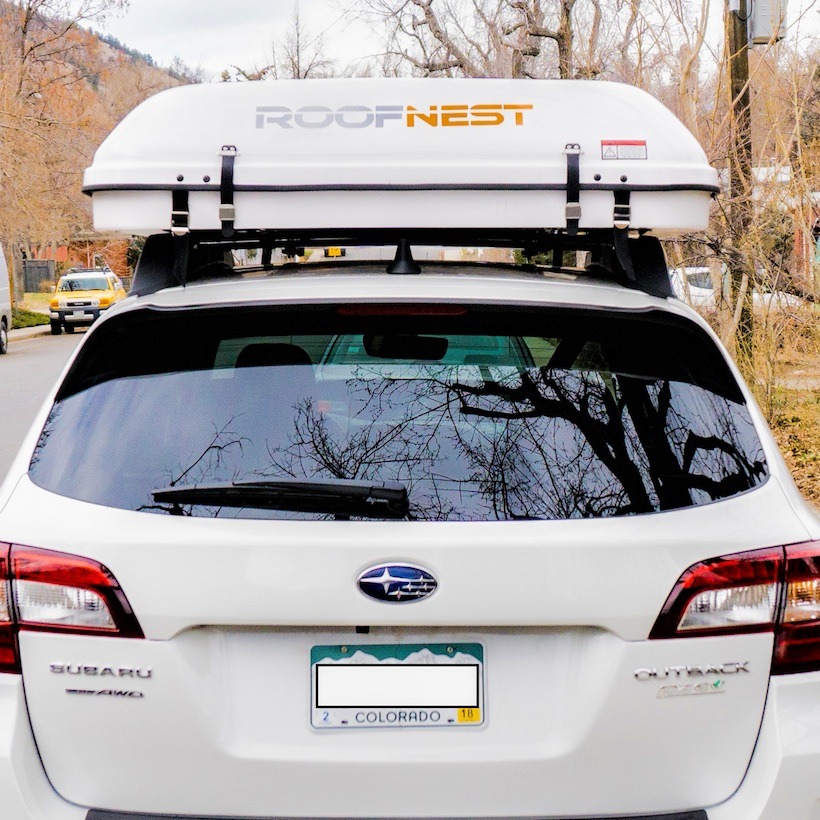 We have structured our company to keep our overhead costs low and sell Roofnests directly to the customer so we can keep our prices low and make the Roofnest experience available to as many people as possible. By streamlining our manufacturing, sales, and distribution, we have kept our margins low and still run a company that sells and supports a high quality roof top tent.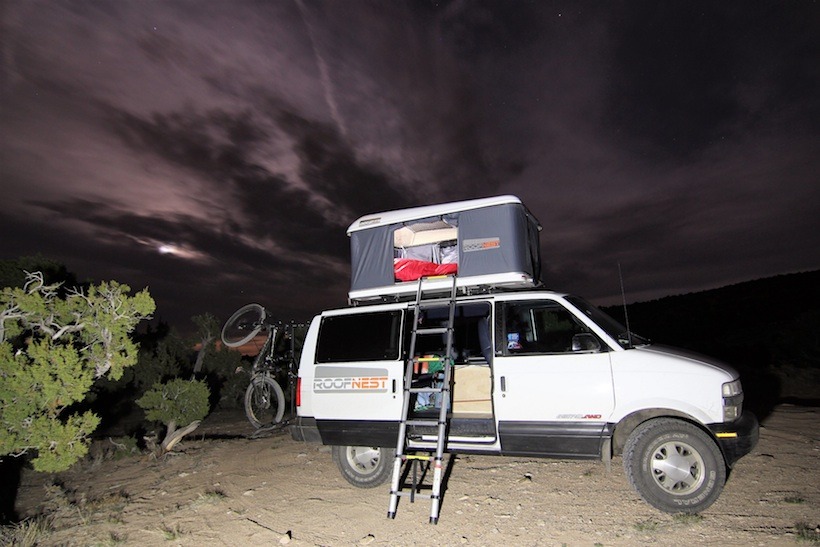 That's what this company is all about: helping you get out there and have a concrete-free experience. The Roofnest gives you a simple, durable tool to make your road trip easy, fun, and comfortable.
For more information go to Roofnest.com or call 720-324-4005
Author/Photos: Tim Nickles