The Sea To Summit Ascent 0 Degree Sleeping bag is one of those tools in my "kit" that is a "must have"!
As is the case for most outdoor enthusiasts, I have a "quiver" of sleeping bags to choose from, however lately this has been my "go-to" bag. Whether I am packing for a "Going High" trip to do some "Snoverlanding" or snow shoe camping, but also I take it with me when heading out to the desert (Fall/Winter/Spring).
This Sea to Summit bag has all the details (except for pair of pliers;) in one bag, that I have found separately in other bags, but never found all together in one unit.
My favorite feature is the "shoulder to waist" zipper on the opposite side of the main zipper. By unzipping this (and the main zipper half way), it gives complete freedom to move the top half of your body around for changing or cooling off, while keeping the lower half still "contained". This makes it so much easier to cool off or actually sit up in your bag, without it clinging to the one side of your body and constantly getting in the way. That few extra ounces of zipper weight are easily excused for the added comfort.
My next favorite and "must have" detail in this Sea to Summit bag, is the foot zipper. This feature is commonly found in the higher end bags, but along with the ability to vent the top half of your body, makes this bag extremely versatile in the temperature ranges that it can be used in.
Another feature that I have found that I enjoy over my other 0 degree bags, is the slightly relaxed hood. My other mummy style sleeping bags often have a close fitting head to hood ratio. I suppose they may keep you slightly warmer in the freezing mid-winter cold, but ultimately can make for an uncomfortable nights sleep, while trying to deal with the "squeeze" between your pillow, head and hood.
Of course a "dry down" is another "must have" feature, whether your in the Arctic or the desert, where a leaky water bottle could really ruin your nights sleep! And who goes camping without their phone so having a little pocket to keep your phone in a "known" spot, keep the battery warm, is a nice little detail that I occasionally use in those chillier adventures.
To finish, yeah, I suppose there will someday be another bag in my future, but for the moment, the Sea to Summit Ascent 0 Degree is a "Must Have"!
Todd Rogers – Owner Four Points Adventures: Todd has 25+ years of backpacking and overlanding experience, including 10+ years volunteering with the Sheriffs Mountain Search and Rescue (a portion of which he was the Snow and Ice Sergeant), 2 years as a backpacking guide in Yosemite NP. In addition he has 8 years experience as an overlanding guide in the deserts and mountains of the American West from the cold of the High Sierra to heat of Death Valley NP.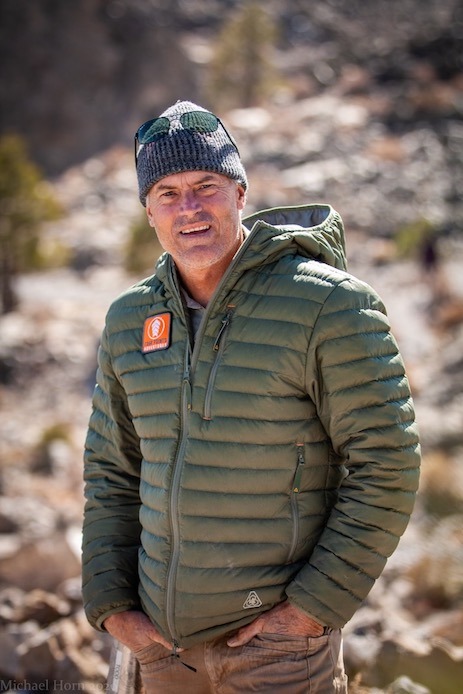 TAP DISCLAIMER: TAP is provided products to review for free, however we are not paid for reviews and do not earn any financial remuneration for any sales generated. Todd Rogers is an occasional in-field contributor to the TAP platform.
___________________________________________________________