Helinox Camp Furniture has the perfect mix of durability, comfort and packability. Their products are an ideal choice for overlanding and the outdoors. Each chair, table, cot and accessory made by the company is designed to last, with durable and ultralight DAC alloy, strong fabrics, and resin hubs that provide stability and easy packing.
Whenever space and weight are a factor, Helinox has you covered with a wide range of different options, from its ultralight range including the 1lb Chair Zero to the super comfortable Cot Max Convertible (which still weighs in at just 6lbs, 8oz).
Based in South Korea and known across the globe, Helinox created the category of portable, outdoor furniture, and since 2009 has been developing innovative, premium products to bring comfort along on any adventure.
___________________________________________________________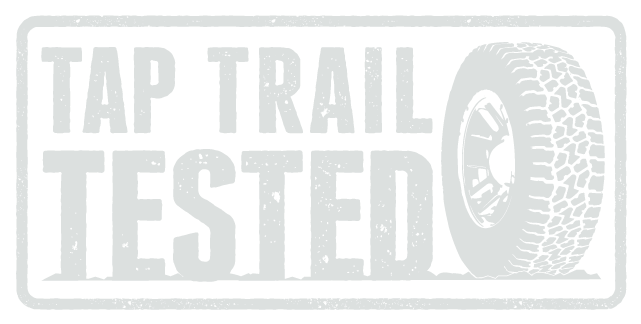 TAP has been using the Helinox Sunset Chair and Table One Hard Top for almost a year. In our opinion there's no perfect product, but these are inching close for us. HIGHLY RECOMMENDED.
Pros:
Space is tight for us in our Jeep's, so we're constantly trying to refine our gear to be as space efficient as possible. This product range hits the mark. Our Jeep's have the Goose Gear 60% seat delete and we can actually fit two Helinox chairs and the table, in the middle cubby locker, saving a ton of space. There's no way we could come close to that with any of the other systems we've tried.
Lightweight and durable. They are definitely lightweight and sometimes that comes at the expense of durability. So far, this simply hasn't been the case. We camp a lot and probably cram 2 years of average use into 1 year. To date, we've had zero issues and the chairs and table are still in great shape.
Sunset Chair: 320 lb capacity with packed weight 3lb 4 oz
Table One: 110 lb capacity with packed weight 3 lb 8 oz
Storage bags are the right size: This is a small thing but a pet peeve of mine with many products failing miserable here. The Helinox storage bags are actually the right size and the product is easy to get back in after use. It sounds a small thing, but when you're out in the backcountry and it's blowing 40 mph's, this take on significance.
They look tech: Okay, this is perhaps subjective and not that important, but I love the Black/Blue combo.
The chairs are comfortable for extended periods around the fire. They support your back well.
Multiple sizes and designs within the collection.
Cons:
Since they are light weight they blow over easily. There is an inexpensive Chair Anchor to solve this. I've had to chase ours across the campsite when the winds started up and almost lost one over the cliff at Alstom Point. To be fair, it was blowing so hard, I thought the Jeep might blow off too.
The design doesn't come standard with a place to hold your beer. There is however an inexpensive Cup Holder accessory to take care of this and of course a table.
The accessories are great and inexpensive, however when you're already spending $150 per chair it starts to add up fast.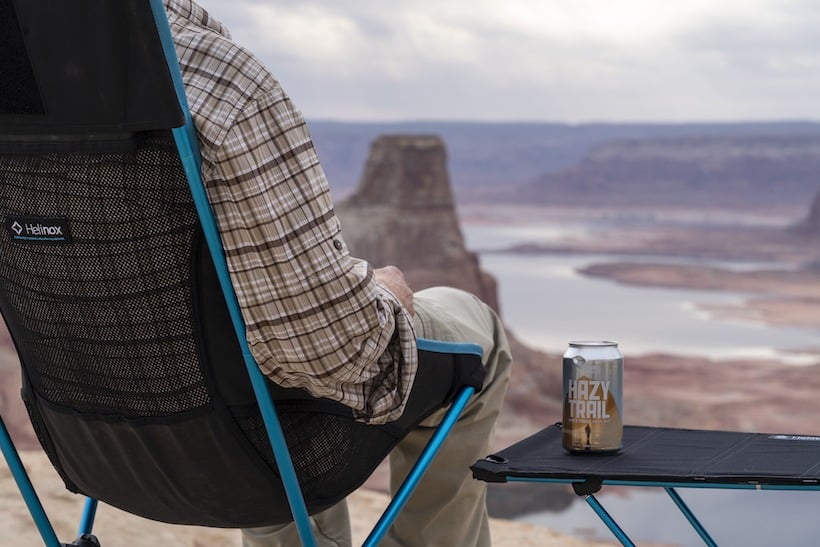 For further information on the full range of Camp Furniture by Helinox click HERE
__________________________________________________________