"What's a Skottle Grill?" That was the question we got when we told our camping buddies that we were going to help with the evening's feast using our Skottle Grill. It took approximately 5 minutes before the main chef took over our skottle. He loved it. TAP took Tembo Tusk's Skottle Grill down on a four- day adventure with the guys from Agile Off-road, to the San Felipe area of Baja. We went with a crew of food lovers and shared some amazing meals. Here's the lowdown on Tembo Tusk's Skottle Grill, followed by a review done by TAP and our crew of fellow off-roading chefs.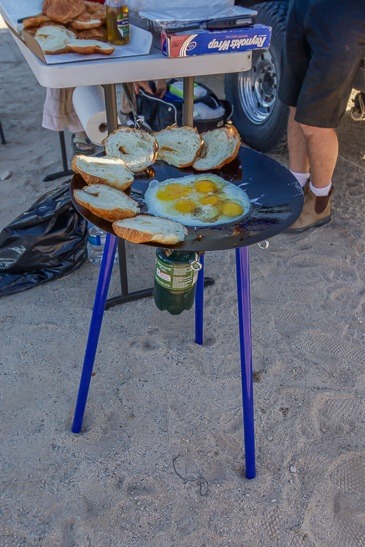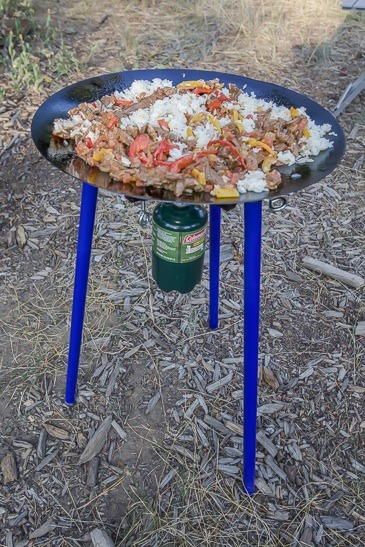 The history of the Skottle comes from South African farmers who created a secondary use for old harrow discs by turning them into outdoor cooking utensils that could be used while out in the fields. The Skottle caught on with the public in the 1940's and 50's and is now synonymous with grilling in South Africa. Anything that can be cooked in a pan, skillet or on a grill can be cooked on a Skottle.
The Tembo Tusk Skottle comes pre-seasoned and can be used immediately. The easiest way to recondition the Skottle is with olive oil or any cooking oil and heat on a gas or charcoal barbeque to 450 degrees or until the oil on the metal stops smoking. Like a Dutch oven or cast iron pan, the more the Skottle is used the better the non-stick cooking surface becomes.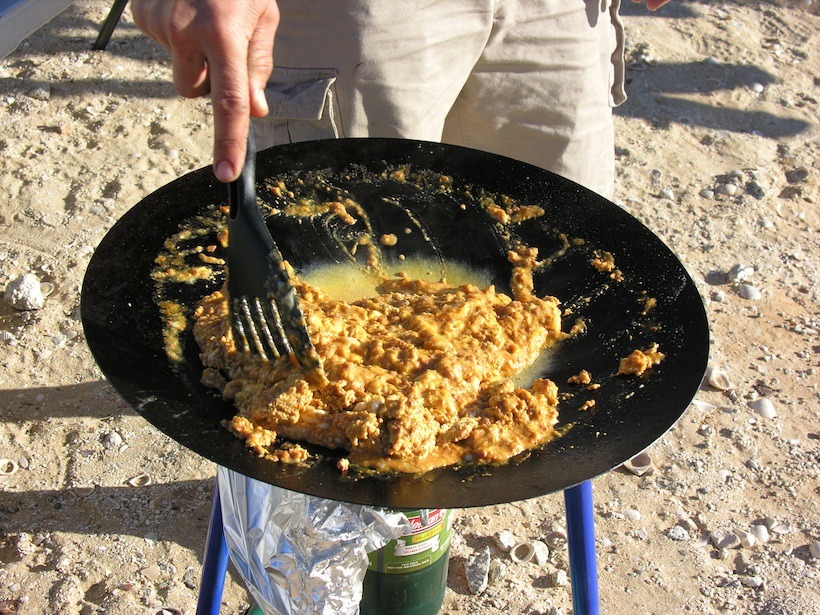 The Tembo Tusk Skottle is designed to be used with an inexpensive Coleman Style single burner and a gas bottle. The burner simply hangs in the frame welded to the bottom of the Skottle pan. Typically a Coleman burner uses a disposable 16 oz gas bottle for fuel. This is sold separately.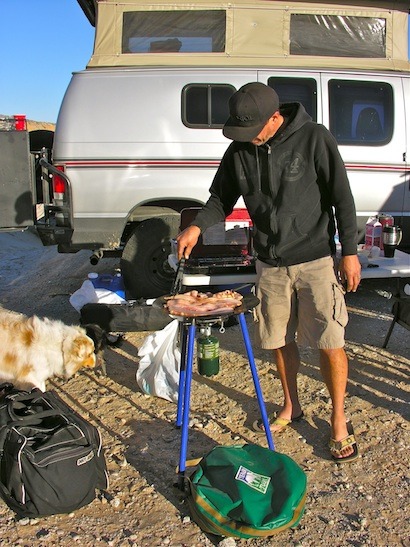 The Tembo Tusk Skottle comes with a frame to hold the burner and three legs to support the pan. The legs are removable and can be stored separately. The Skottle is 18″ across and stands 28″ tall with the legs installed.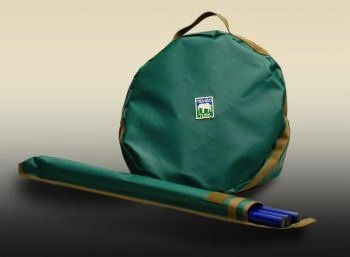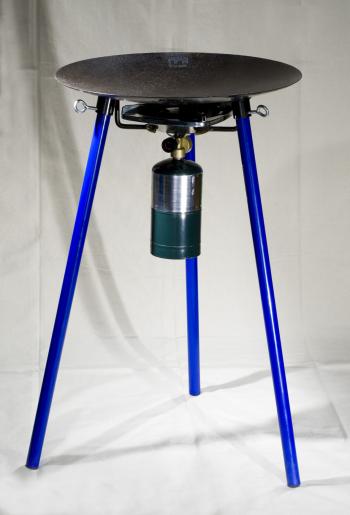 We found the Tembo Tusk Skottle Grill really easy to assemble and use, clean and put away. The surface has a hot area in the center and a ring around the outside that is perfect for keeping items warm once cooked. Tembo Tusk sells a cover for the Skottle and protective sleeve for the easily removable legs that makes storage a cinch. We would like to see a bigger version in the future with two burners….can't get too much of a good thing. All in all the Tembo Tusk Skottle Grill makes a wonderful addition to your camping experience and frankly is our new favorite piece of camping gear!
Check out Tembo Tusk's Skottle Grill at www.tembotusk.com and
TAP into Adventure!
Tell us about your favorite piece of camping gear below in the comment section.