Summer Overland Buyer's Guide: TAP is always looking for ways to streamline our kit to conserve space when packing for a backcountry adventure. We are also strong believers in safety first; the importance of being prepared if a mishap should occur. Here is a short but sweet list of products we found that fit the bill.
But first, we have to recommend a subscription that's not only useful, but fun. A monthly subscription box filled with overlanding "goodies". We have reviewed it before, we have given it as a prize at our Run To The Sun community event and they have given us a discount subscription code for TAP readers, if you are interested in signing up.
---

The Nomadic Monthly Adventure Box Subscription
Each Nomadik box contains three to five products worth approximately $50.00. There are three subscription plans and they guarantee your satisfaction by swapping out a product if you are unhappy with it. Below is an example of the adventure box sent out in December.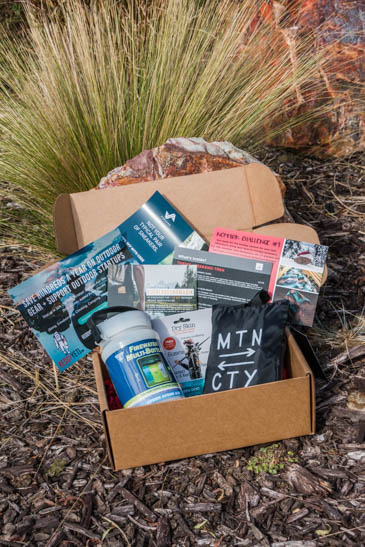 The Seattle Sports Firewater Multi-Bottle is a cool little gadget that can be used as a water bottle, a light (either small or lantern size), or a waterproof container. The light is either USB or solar charged.
Green Goo, by Sierra Sage, comes in a convenient chapstick-like container and is perfect for wind burn. It's super-hydrating, spill-proof and compact.
The Nomad Packable Duffel, by Coalatree, is a 22 litre duffel bag made of reinforced nylon with a waterproof coating. When not in use, It's super compact in that the interior pocket turns inside out and the duffel can be stuffed inside the pocket, making it a small, handy storage pack complete with a snap closure.
The boxes also include a couple of discount codes for outdoor products.
Check out the full deal at thenomadik.com. You can apply the code: TAP2017 for a one time 20% discount on your subscription.
---

Here is a product that conveniently packs up into a box and holds all of your kitchen kit for easy packing. When set up, the top holds a two burner stove and provides ample counter workspace with storage below. We took out the TK Compact Camp Kitchen for a few nights to see how well it worked. Check the pics below.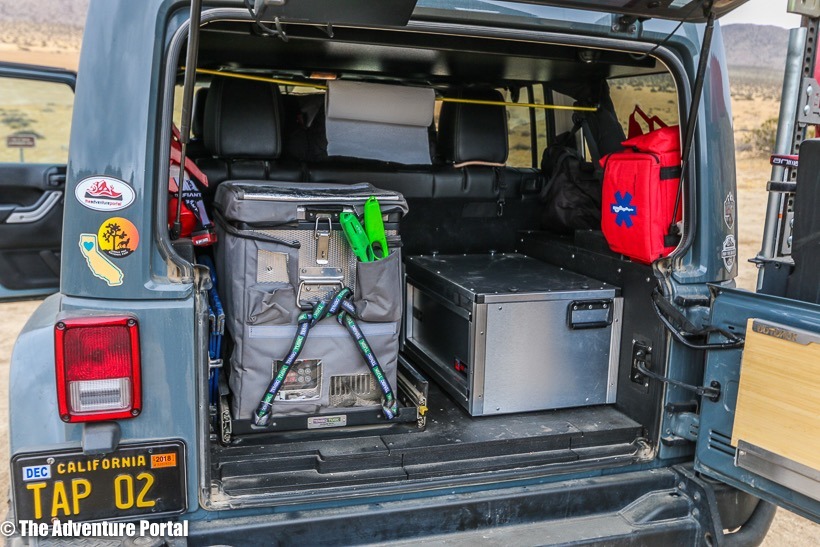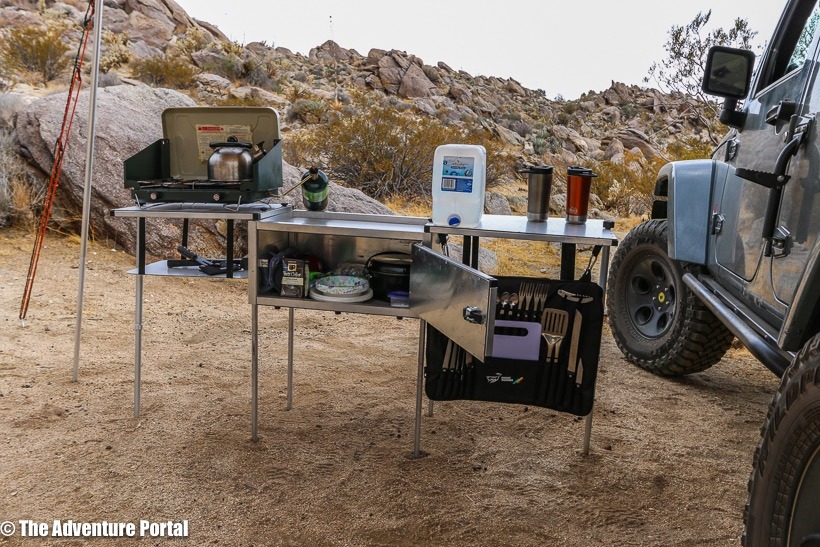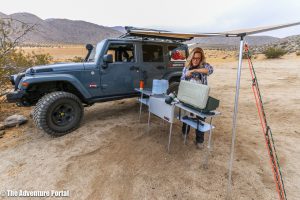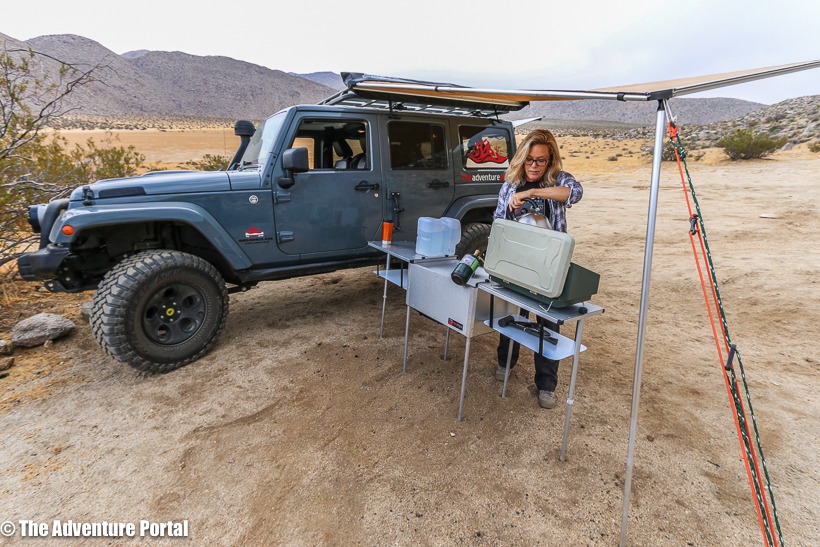 This is an easy system to set up. There is a comprehensive video on their website that demonstrates the process. We found that with the box packed, it was much easier to have two people set the main legs in place, although one person can definitely set it up on their own. We were pleased with its performance and quality.
Check out all of the Trail Kitchen products at trailkitchens.com
---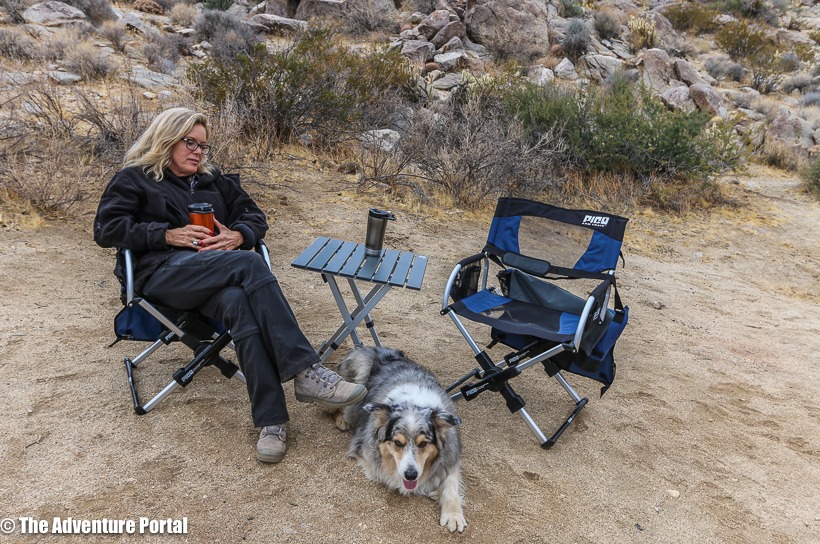 We have taken the GCI Outdoor Pico chair and compact table on numerous journeys. Both products are very compact, easy to pack, solid, and somewhat easy to set up. I say somewhat because, I'm not going to lie, it took me a couple of tries to unfold the chairs. That being said, they come with instructions. We highly recommend these chairs and the table.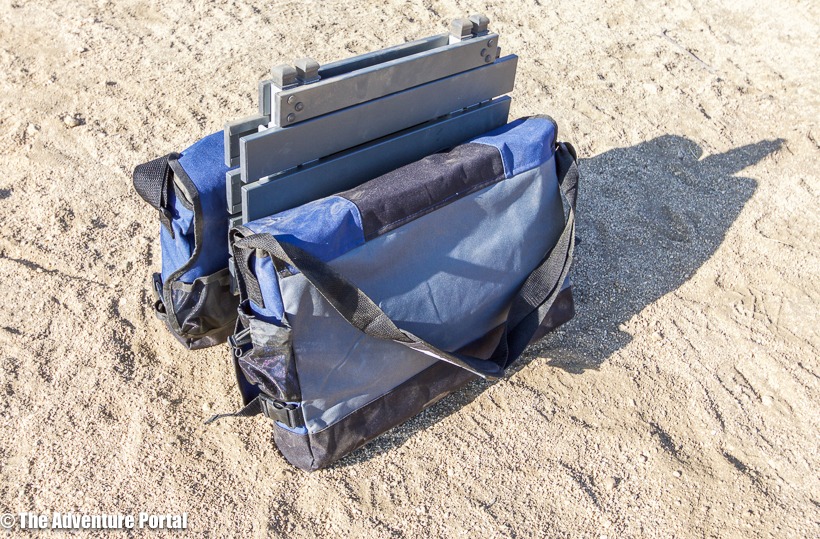 Pico Arm Chair Specs:
-Powder-coated aluminum and steel frame
-Breathable nylon mesh and polyester fabric
-Scratch-free nylon coated feet
-Supports 250 lb
-Open Size: 20.9 x 21.7 x 33.9 in
-Folded Size: 19.7 x 3.9 x12.4 in
-Seat Height: 16.9 in
-Unit weight: 9.7 lbs
Compact Camp Table Specs:
-Aluminum-frame and table top
-Open Size: 18 x 19.9 x 23.8 in
-Folded Size: 18 x 2 x 17.9 in
-Capacity: 60 lb
Check these and other GCI products at GCIoutdoor.com
---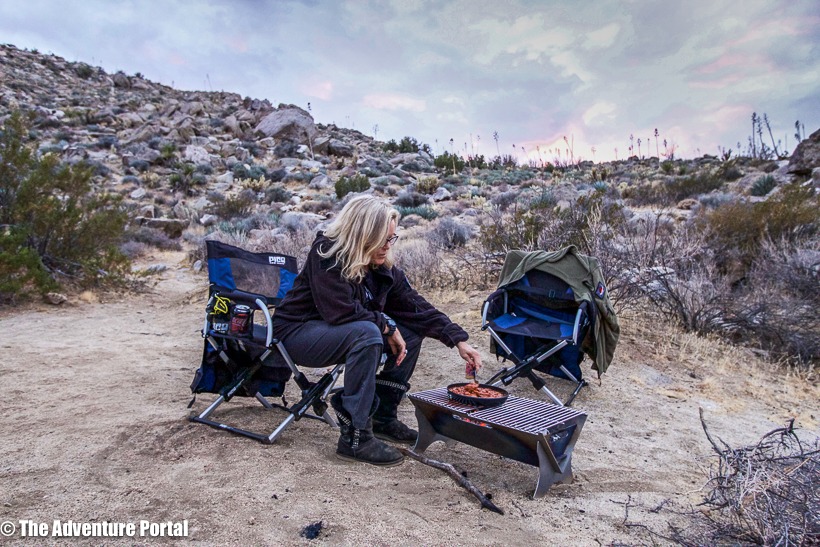 For this review we used the Stainless Steel "CoalBee Delux" Firepit and Grill and we can't say enough about this product. We usually strap a large "bowl" type fire pit on the back of the TACO when we go out. It's cumbersome and too bulky for the Jeep. The Fold-A-Flame is compact, heavy-duty, and made both for campfire containment and grilling. We are impressed. It's a bit pricey, but solid; well made and definitely worth the price.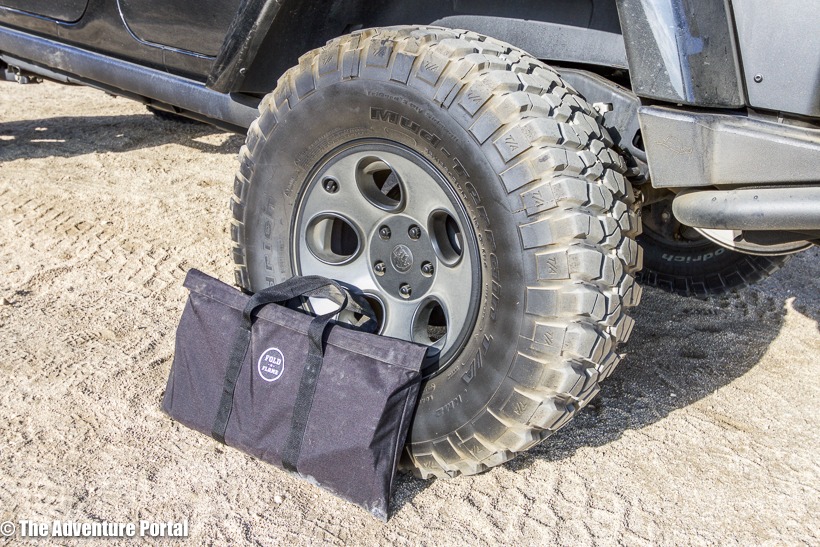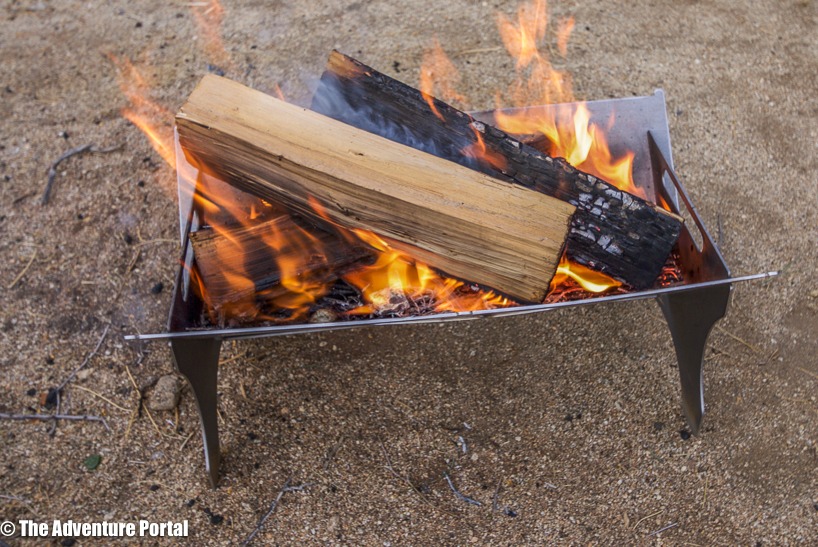 Fold-A-Flame "CoalBee Delux" kit:
-Cut from 1/8″ thick, 100% stainless steel
-Comes with 2 stainless steel cooking grids
-Charcoal grid is cut from 1/8″ thick stainless steel
-Comes with a heavy duty nylon carrying bag
Dimensions:
-Fully Assembled: 23.5″ long, 15″ wide, 11″ high
-Flatpacked in carrying Bag: 25″ long, 12″ high , 1″ wide
-Grilling surface: 22.5″ x 15″ (or 15.5″ x 11″ using a single cooking grid)
-Firepit: Designed for 16″ standard cut store-bought firewood. Accepts firewood up to 21″ long
-Weight: 34 lbs.
Check this and their other products out at foldaflame.com
---
A Basic Survival Guide in case your backcountry adventure takes a turn for the worse…..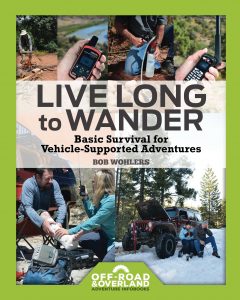 Having a basic "what to do if" and "what you should be sure to carry when traveling in the backcountry" guide is a must for all off-road adventurers. This book, written by Bob Wohlers contains basic survival gems that can get you through many types of difficult mishaps when in remote locations. This is a great "how to" guide and includes products and techniques to use in emergency situations.
The author Bob Wohlers, owner of Off-Road Safety Academy, teaches corporate, government, and recreational off-road safety, survival, and wilderness first aid courses. Some of Bob's corporate clients have included T-Mobile, Verizon, PG&E, and Southern California Edison. As a registered government contractor, he teaches courses for the National Park Service and BLM. Currently, Bob teaches monthly introductory and advanced recreational off-roading courses. He also organizes and leads groups on 4WD adventure tours into the remote backcountry.
To order your copy and find out more about his trainings and guided adventures go to discoveroffroading.com
---
There it is, short and sweet. Take a look at these products and see what fits into your next adventure.