Welcome to TAP's 2021 Holiday Gift Guide. We've assembled some great overland ready products this year for you, so go on, treat yourself or your loved ones! You know you all deserve it!
_______________________________________________________________

The Truma Cooler C96 DZ
The Truma Cooler portable fridge/freezers are the perfect mobile fridge for camping, traveling, and leisure. Truma Coolers reliably cool or freeze products down to -8° F (-22° C), even in high ambient temperatures. Dual Zone models, like the Truma Cooler C96DZ, include two individually adjustable temperature zones allowing campers to have both a refrigerator and a freezer on the go. Truma Coolers are built for continuous and robust use, with reinforced corners and stainless-steel hinges. Truma also took special care to make their fridge/freezers flexible and space-conscious by adding 12/24 volt connections on both sides of the cooler as well as allowing the lid to be installed to open from either side. The handles also fold flush to the side walls to save valuable space in the rig.
The Truma Cooler C96 DZ can be controlled via Bluetooth with the Truma Cooler App, available as a free download on the App Store and Google Play. The Truma Cooler App allows campers to check their cooler's temperature and control functions remotely within Bluetooth range. This is perfect for long road trips so a passenger can check the temperature on their phone and make adjustments on the road. This eliminates extra stops to check the cooler and ensures you never arrive at your destination with spoiled food or melted popsicles.
Available functions of the Truma Cooler App include:
Switch appliances on and off
Adjust and check temperature
Switch turbo on and off
Change battery discharge protection
Check battery voltage
Display error messages
_____________________________________________________________

Midland MXT275 MicroMobile Two-Way Radio- $149.99
Midland's MXT275 15-Watt GMRS two-way radio is the new standard in off-road communication, ready to help you take on your next adventure. Fit with a fully integrated control microphone, the compact radio base won't crowd your dashboard and can be hidden away. The MXT275 features a powerful USB-C charging port, giving you the fastest charge time for your devices like cell phones and handheld radios. The MXT275 features 15 high powered channels with 142 privacy codes. Go further with eight repeater channels with split tone capability. Stay ahead of severe weather with NOAA Weather Scan + Alert.
Because of GMRS' increased range and sound quality over CB, Jeep Jamboree USA made the switch to GMRS this year. Midland is proud to partner with Jeep Jamboree USA as the 2021 Official Communication Sponsor. Jeep Jamboree participants love the plug and play ability of the radio as there is no programming of the radio or tuning of the antenna required.
As with all of Midland's MicroMobiles, the MXT275 is compatible with all Midland FRS/GMRS handheld walkie talkies. Get yours and Drive the Wave.
Free shipping on all orders over $149.99.
_____________________________________________________________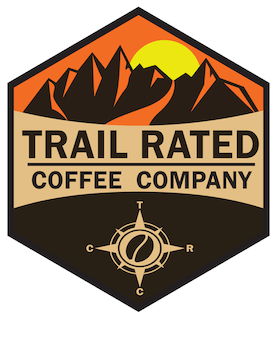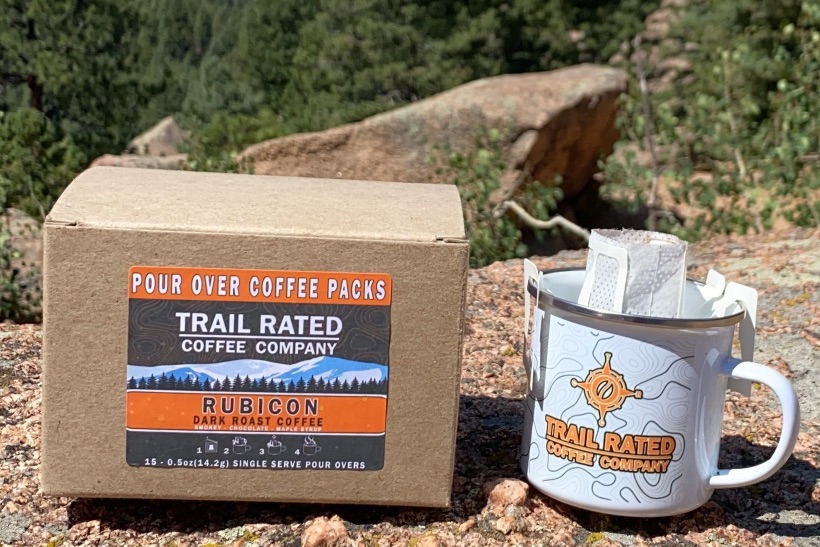 Single serve pour over packs
The new single serve pour over packs from Trail Rated Coffee with radically change the way you prepare coffee on the trail. Each box comes with either 10 or 15 single serve filters loaded with premium coffee. Simply remove a packet from the box, open the outer package, place the filter with coffee over your favorite mug or tumbler, add hot water, and in just a few minutes you have a premium grade coffee anywhere. These pour over packets are great for overlanders, hikers, mountain bikers and more.
Trail Rated Coffee Company is a family-owned Coffee Roasting Company located in Colorado. Their coffee is made from only premium grade arabica beans. Each roast has been carefully engineered to deliver the freshest, best tasting coffee possible. They offer whole bean, ground, and pour overs ensuring you will get a great cup of coffee no matter how you prepare it. Their products are available online and at overlanding stores across the U.S. The company is committed to trail conservation projects with a portion of each sale being donated to support local and national organizations as well as dedicating their personal time to trail clean up and restoration projects throughout the country.
____________________________________________________________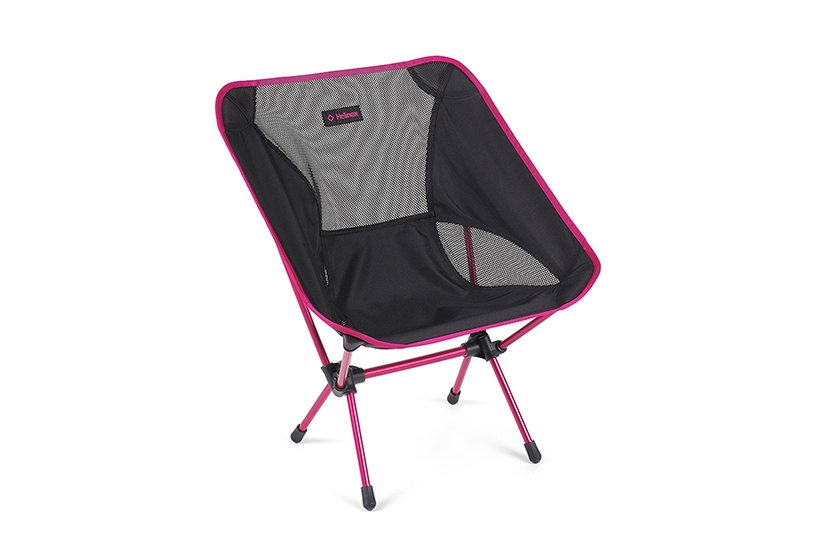 The Chair One by Helinox
"Classics are classics for a reason. Award winning design, outstanding comfort and support – the Chair One is the chair that started it all. It is the original icon of lightweight design and is our most versatile lightweight chair. Discover the ultimate combination of comfort, lightweight packability and refined design. It's the choice for backcountry adventures, relaxing at home, and discovering new places to take your seat.
The Chair One frame is built with ultra-lightweight and exceptionally strong DAC aluminum alloy poles. This advanced pole technology was developed for expedition-level backpacking tents and is trusted and relied on by the world's most discerning adventurers. Hubs and joining components are molded using a high-strength nylon resin that's carefully engineered to achieve precise, solid, secure pole attachments. The Chair One's 600-denier polyester weave is exceptionally durable, soft, and supportive. Combined with strategically placed high-strength polyester mesh panels, it creates a seat that's breathable, packable, and lightweight."
____________________________________________________________

MegaSleep Duo
Duplicate your at-home sleep experience in the outdoors — together!
MegaSleep Duo is a supremely versatile 4-in-1 sleep solution, offering multiple configurations and temperature ratings. It covers couples and solo sleeping with warm and cool night options. Simply flip the bag over to change the amount of insulation on the top side – dark blue side up for cool nights (down to 25°F), light blue side up for warm nights (down to 40°F). Additionally, each side can be converted into a solo bag or blanket, creating one for cool nights and one for warm nights.
Designed to fit EXPED MegaMat and MegaMat Duo, MegaSleep is the lightest and most compact duo sleeping bag in its class. It was designed specifically for use as an overlanding and car camping bag. However, because it weighs just 4 lbs. and compresses amazingly well, it can also be used for human-powered adventures such as backpacking, kayaking, canoeing, etc.
____________________________________________________________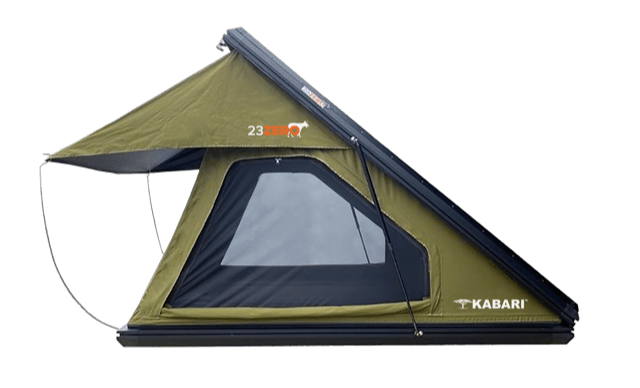 KABARI HARD SHELL RTT
Release the latches and allow the gas struts to set up your tent for you. The Kabari was built by taking observation from the wider market and ensuring it answered all the questions we saw for this style of tent. Firstly, the internal length was addressed allowing to fit taller campers comfortably with internal dimensions of 7 foot 2 Inches. Next was the internal closed height with enough room to allow the telescoping ladder and your sleeping bag, quilt or blankets, to fit inside when it's packed away. The fully aluminum hardshell is constructed with a robust power coated honeycomb base, and our signature feature – 280gsm Poly cotton rip stop canvas with LST. Sleeping comfort is taken care of with our revered 3 inch Rebound Foam mattress accompanied by a 7/8 condensation mat. You also have the option of adding roof bars (x 2) with T slot mounting access to carry extra items on top you your RTT. Other details include aluminum perimeter profile with T slots for optional accessory mounting, roof mounted storage pockets and 2 x zippered power cord entry. External dimensions: 90.5 Inch L x 55.5 Inch W x 8 Inch H. Internal dimensions: 86 Inch L x 51.5 W. Weight incl. rebound foam mattress & anti condensation mat: 173 lb.
____________________________________________________________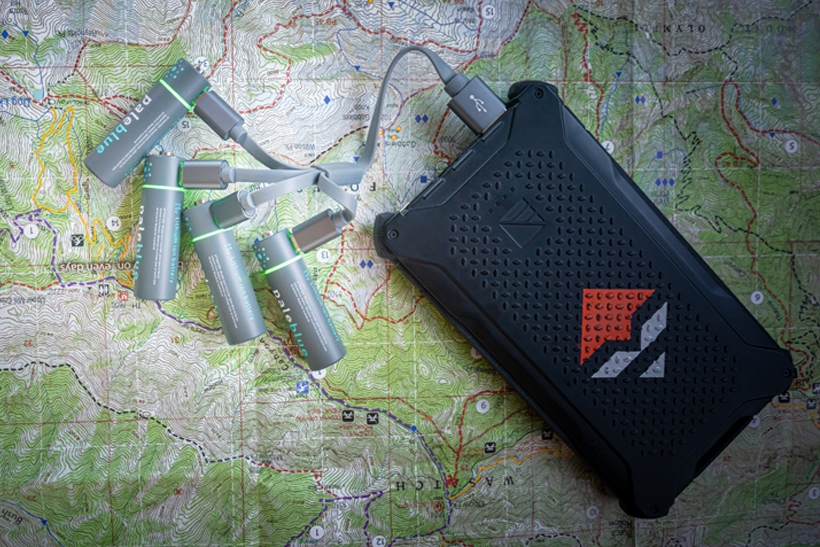 Pale Blue Earth combines Lithium-ion chemistry with a BMS (battery management system) on every battery to finally move the world beyond single use alkaline batteries. These batteries provide better and consistent power performance and lower self-dis- charge rates than traditional rechargeable batteries. With zero voltage decay as the battery discharges, Pale Blue offers 1.5V from start to finish, for stable performance with products that depend on high voltage. On-board micro-USB ports allow for 5x faster, convenient, on-the-go recharging from any USB power source. Pale Blue batteries are rated for 1000 charges for increased sustainability, resulting in more money saved and fewer disposable batteries disposed of in landfills worldwide. Ideal for use at home, in the office or any adventure.
________________________________________________________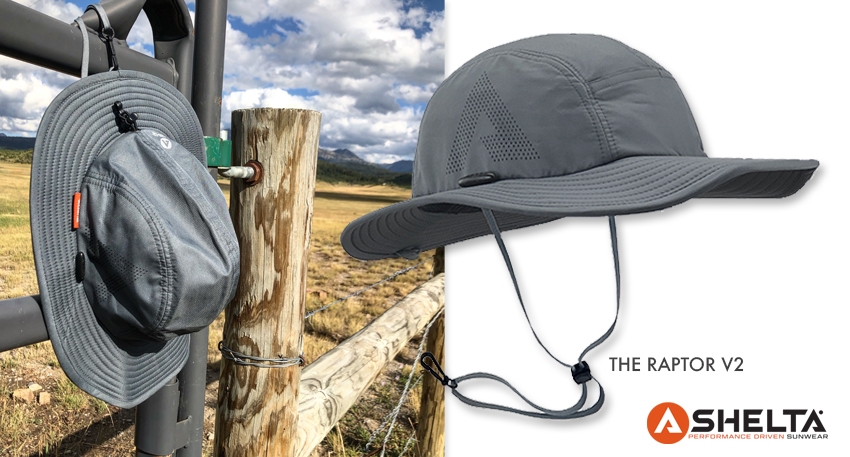 Raptor V2
The Raptor V2 features a low profile 5 panel crown with a narrow brim.
Perfect for tight spaces and hot places. The moisture wicking headband
and mesh side panels absorb sweat to evaporate through the laser cut
venting holes and breathable fabric. These mesh panels can also be dipped
in cold water for a cooling effect. Built for fitness sports with stealthy style,
the Raptor V2 also features our patented "No Flop" Visor brim. This brim will
not flop up or down, even in wet or windy conditions.
Available in 3 colors and 2 camo prints.
UPF 50+ UVA/UVB Sun Protection
100% Recycled Polyester
Breathable / DWR coated Eco -Tech Fabric
No Flop Brim Technology (Patented)
Removable Cord System (Patent Pending)
Multi Panel Interior Moisture Management System
Perspiration Wicking Headband
Laser Cut Venting Technology
Reflective Branding
Single Hand Size Cinch
Front Stash Pocket
Floats
Limited Lifetime Warranty
Weight – Size M/L – 3.5 oz.
Brim Measurements: Front 3" Side 1 ¾" Back 2 1/2"
Sizes S/M, M/L, L/XL, XXL
___________________________________________________________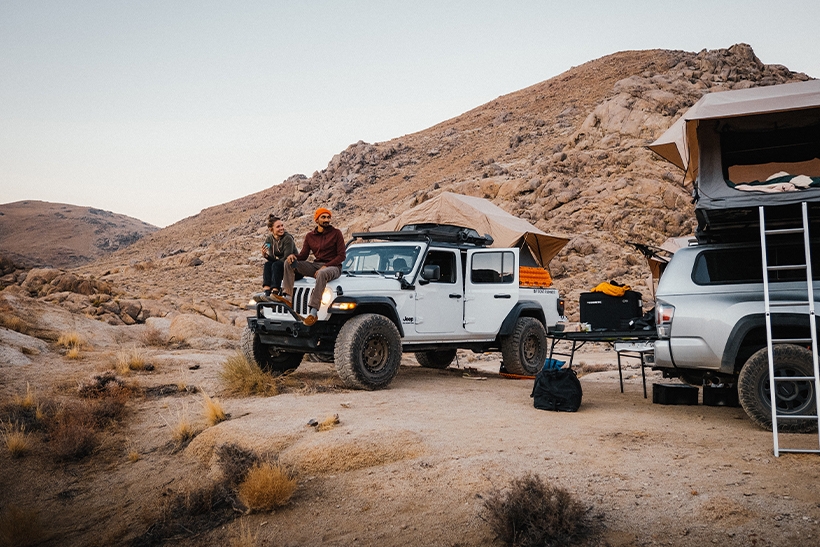 X Series
Sea to Summit's award-winning collapsible cookware and dinnerware (dubbed the X-Series) has become a staple for every camp kitchen due to its ability to collapse and nest neatly together into a disc that can packed down and stowed away. Leave bulky cook and tableware behind and say hello to a packable, durable, easy-to-clean kitchen set-up.
The space-saving capabilities are only limited by your imagination with a collection of nesting X-pots, X-kettles, X-bowls, X-mugs, X-pans, and even our X-shot (espresso or vodka anyone?)! X-Series products are available individually or in cook sets, for those traveling with a crew. Innovative features include a base that doubles as a cutting board on the X-Bowl and X-Plate, hard anodized aluminum bases on the X-Pots and X-Kettles, and measurements imprinted on the insides of most X-Series products. The BPA-free, food-grade heat resistant silicone sides are durable and cut down on noisy, rattling pots and pans on the backroads.
Tried and tested in the Australian outback, our lightweight ultra-portable camp kitchen gear is unrivaled and great for overlanding, backpacking, bicycle/motorcycle touring and more.
_______________________________________________________

Dometic CCF-T
If you're always on the go, the Dometic CFF-T makes it simple to bring your favorite food and drinks along for the ride — while keeping them cold and refreshing. The innovative CCF-T Center Console Refrigerator fits seamlessly into the console of your Ford F-150 (2015-2020 models), Ford Super Duty (2017 and newer models), or Ford Expedition (2018 and newer models).
The CCF-T offers the latest way to trick out your truck with a mobile fridge that will be the envy of your buddies.
From Center Console to Mobile Fridge
With the Dometic CFF-T, you have a go-to fridge, wherever you go. The fridge has:
Generous Storage Size: 7.5L and holds up to 12, 12 ounce Cans
Quiet Compressor: Whisper quiet operation
No Batteries Required: Uses 12V socket in the center console for power
Simple Installation: Easy to install design integrates into center console
Easy access and no mess: Within reach and never needs ice
_______________________________________________________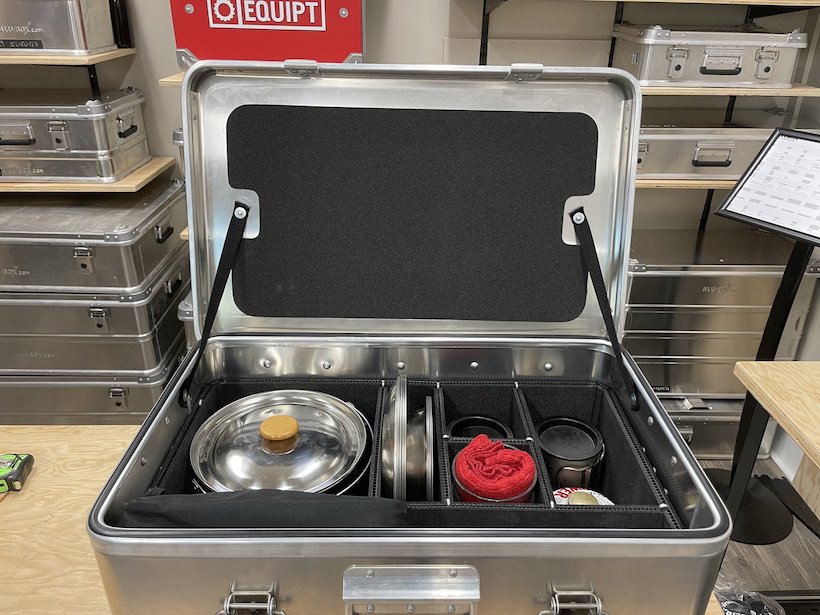 ALUBOX ALUMINUM CASES
Made of water- and corrosion-resistance Aluminum, AluBoxes are a stackable, lockable, and lightweight solution designed to transport valuable equipment. AluBox is a privately-owned family company based in Denmark and established in 1999. AluBox specializes in aluminum boxes, cases, and containers, and offers a wide-range of standard box sizes to customers around the world for use in defense, industrial, emergency services, transportation, and recreational use. Their products ensure the safe transportation and storage for valuables, fragile items, and sensitive equipment.
ALUBOX RUUMX CASE DIVIDER SYSTEM
For over 20 years, AluBox has been producing world class aluminum storage cases for the military, commercial, and exploration markets. Now they have created a new addition to their line. Introducing RuumX! The RuumX (pronounced room-ex) case divider systems provide a simple yet sturdy solution for organizing your equipment. It is infinitely customizable in its design. Constructed of corrugated plastic panels sandwiched between two ⅛" walls of foam, the panels can be cut to any length that suits your need. Stainless steel pins provide the means to attach separate panels together in any configuration inside the AluBox case.
_________________________________________________________
Our Outdoor Series blades are built for nature's harshest conditions and are trusted by adventure seekers, worldwide.
We designed the Field 2.0 (top) with every day use in mind and its proven itself as quite the little workhorse. Its small size (overall length of 8.75") allows for all day carry comfort, while having the capability to handle almost any task out on the trail.
The Field 1.0 (bottom) was born from our desire to create a backpack knife that could tackle any heavy blade task. With an overall length of 11.0", this blade is the ultimate outdoor companion and is ideal for chopping brush, splitting firewood or preparing the campsite feast!
Both knives are shown in our Shadow Black colorway, but are also available in Spanish Moss and Battleship Grey. They each come with a genuine Hermann Oak leather sheath and are made here in San Diego, CA by our skilled and talented manufacturing team.
___________________________________________________________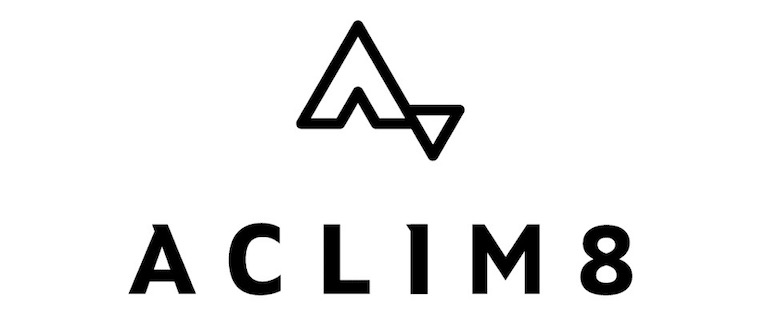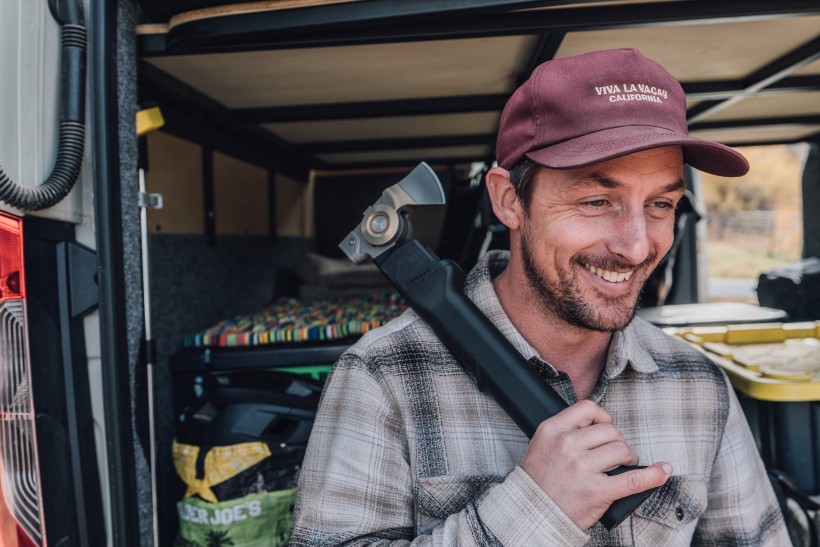 The COMBAR™ FoldaXe
The COMBAR™ FoldaXe is a two-in-one powerful yet streamlined outdoor multitool for chopping, splitting, and hammering. It combines timeless tools with cutting-edge technology to create a first-of-its-kind folding axe and hammer. The glass-reinforced polymer handle provides the foundation. The cleverly engineered head allows the FoldaXe to transform from a stowed position to hammer to axe in seconds. Finally, the hollow, grip-textured shaft doubles as a storage capsule to house personalized, mission-specific kits.
This super premium large format multitool is built with an unbreakable design and uncompromising selection of materials, including 7075T6 aircraft hard-anodized aluminum and 420J2 stainless steel. Each element has been crafted expertly, undergoing rounds of iteration in our development process to be perfected. Based on extensive experience in survival situations, the tool is built especially for outdoor enthusiasts. In addition, the FoldaXe's lightweight and compact size makes it easy to transport and stow.
The textured ergonomic handle offers excellent grip and control while using the hatchet or the hammer, allowing for finesse or power depending on the task. The handle is long enough for one-hand or two-hand control and provides a sense of dexterity and confidence. Overall performance is like that of a full-sized axe, yet comes in a design that's packable enough for toting deep into the backcountry.
The COMBAR™ FoldaXe can also be paired with the our signature pro kit – knife and saw – creating a genuinely elite tool for five of the core survival tasks: chopping, splitting, hammering, cutting, and sawing."
________________________________________________________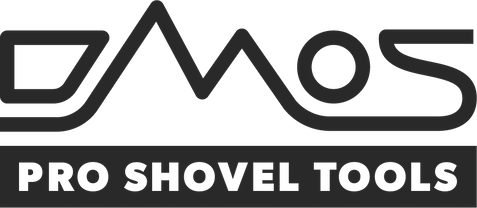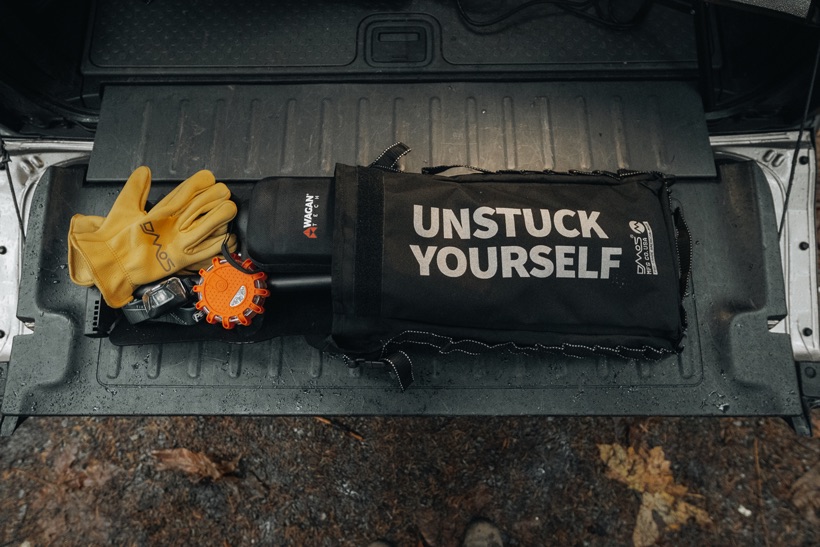 Mountain Pass Kit
At DMOS, we stand for the power of self-reliance. Our Mountain Pass Kit gives you the tools and the confidence to trust in yourself when the sh*t hits the fan. Whether it's outfitting your own adventure rig or equipping a friend or loved one for sketchy winter drives, our handpicked selection of self-recovery essentials—including our American-made, pro-grade, extendable car & truck shovel—provides the gear you need for situations from bitter temps and icy roads to wind storms and mudslides. Pack the tools you need to get unstuck and back on the road— without calling in a rescue.
Whether it's outfitting your own adventure rig or equipping a friend or loved one for tough mountain drives, our mountain pass kit provides critical, essential gear for surviving cold temps, high passes and big storms. From elk camp rigs and adventure vans to Subaru ski wagons, we've handpicked the rig kit you need to get yourself unstuck and back on the road— without calling in a rescue—when the going gets rough. Departure is a moment of truth but the DMOS collective is sharing our mountain knowledge and handing you the tools to hit the road ready.
Our small & loaded Mountain Pass Kit pairs one of our best-selling shovels, the Stealth, with our hand-picked roadside essentials: an LED headlamp, 3-pack of roadside safety flares, and microfiber cloth, all packed in a durable, tough, water-resistant, and packable Shovel Bag.
__________________________________________________________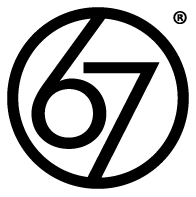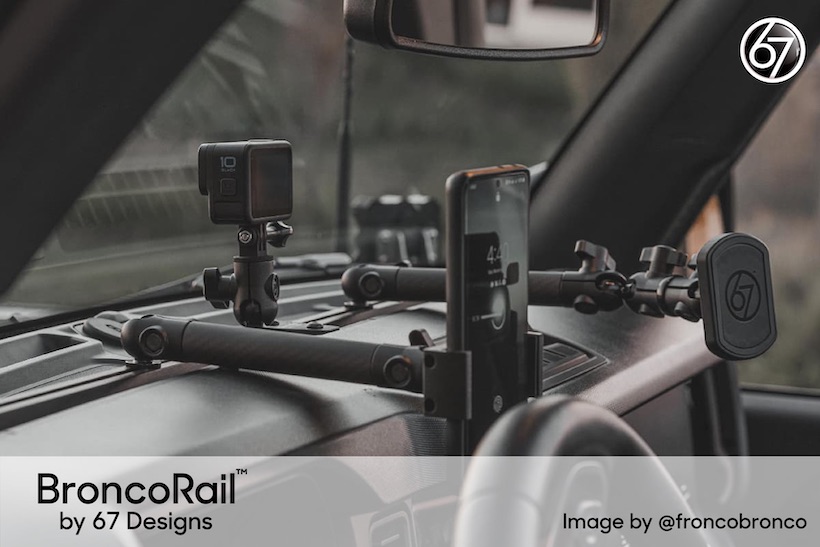 The BroncoRail
The BroncoRailTM for the new Ford® full-size Bronco is the first to market and lowest profile device mounting system on the market. Utilizing the proven Series 55 rail system the entire BroncoRailTM comprises just 4 components and 4 fasteners, while opening up the entire 67 Designs portfolio of carbon fiber arms, holders for phones, tablets, GPS, radio and electronics controllers. All made in the USA.
________________________________________________________