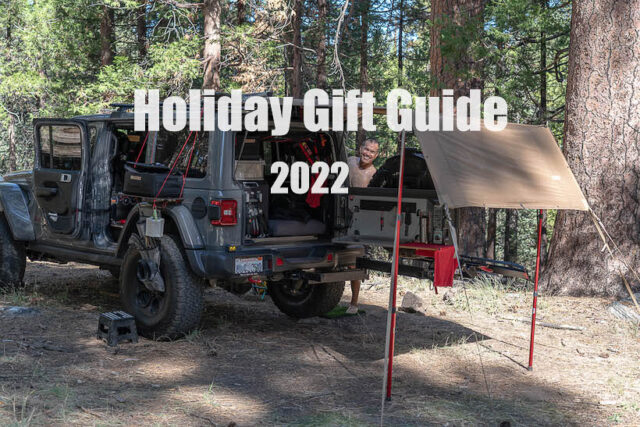 It's that time of year again when we serve up The Adventure Portal's 2022 Overlanding Holiday Gift Guide ideas for you. We want your off road adventures to be the best they can be, so we have assembled all the best trail and camping gear ideas for you or that special someone who loves the outdoors. Everything from communication devices to Coolers, it's all here. Check out the fantastic products below that we feel deserve to be in your Overlanding kit next year!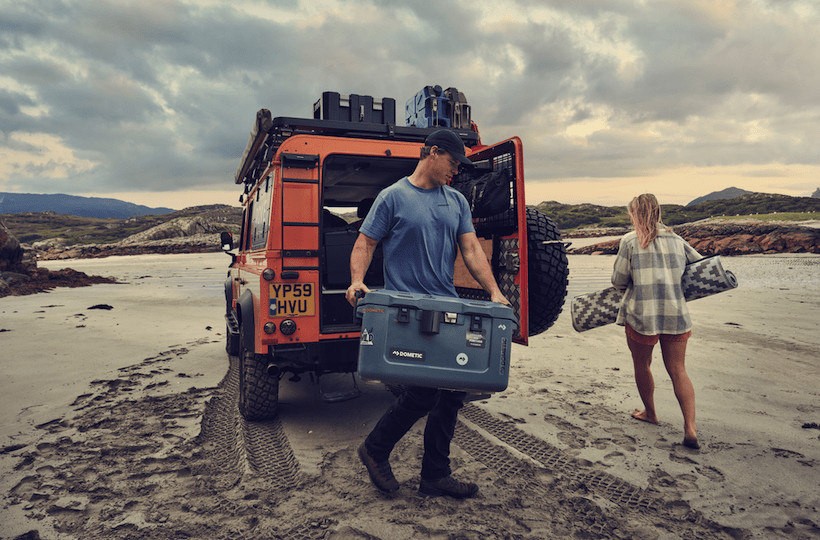 If you are planning a shorter overland trip – perhaps just a few days – we recommend you check out our passive (non-powered) coolers. Equipped with extremely effective insulation, these portable ice chests will keep your groceries, fish, bait, wild game and other perishables fresh for several days – depending on use and weather conditions.
Enjoy longer-lasting ice on your next camping, fishing or overland trip – our Patrol ice chest keeps ice frozen for days. Its tough construction places no limits on adventure. Now available in the fresh Ocean blue color.
____________________________________________________________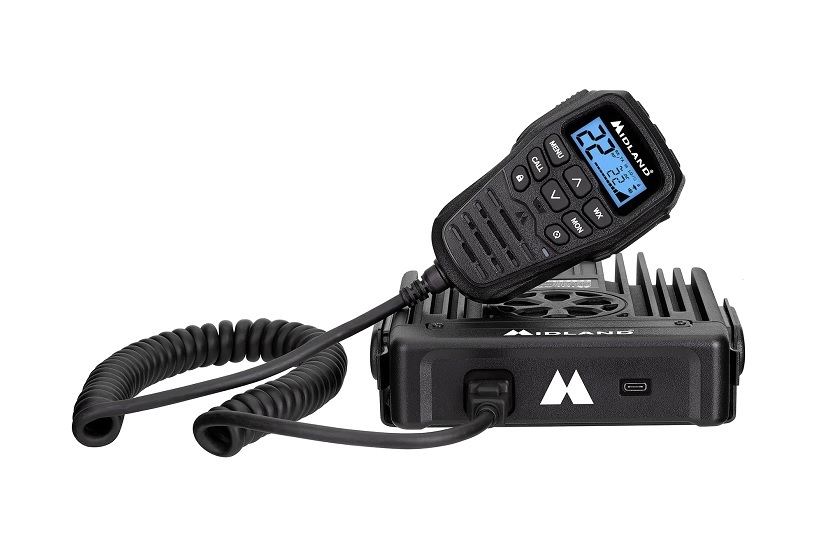 With 50 Watts of power, the MXT575 is the most powerful GMRS radio allowed by law. With this power, outdoor adventurers will be able to take their explorations to new levels. Not only does the MXT575 increase radio range, it also brings unbeatable voice clarity to ensure crisp and clear communication.
One of the MXT575's most popular features is the Fully-Integrated Control Microphone. With all the controls on the microphone you can stash the radio unit away. The MXT575 brings power to adventure without crowding the dashboard.
With the addition of NOAA Weather Scan, the MXT575 gives outdoor adventurers peace of mind. This weather technology keeps overland adventurers alert in the chance severe weather rolls in unexpectedly, giving them the time they need to react.
The MXT575's radio unit also includes a USB-C charging port for the fastest charge time on devices like walkie talkies, tablets, and cellphones. Other features include eight repeater channels, split tone repeater capabilities, and 142 privacy codes to minimize unwanted interactions. The MXT575 operates on both narrow and wide bands.
When you're off-grid and on an overlanding or offroad trip, you can trust Midland to keep you connected.
____________________________________________________________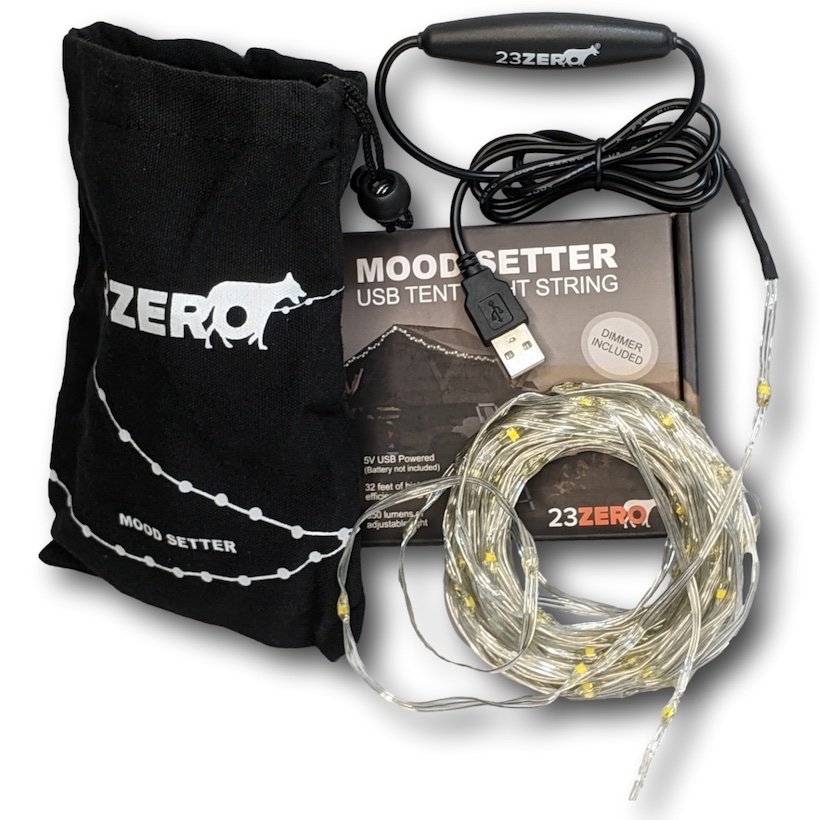 The USB Mood Setter tent light string with built-in dimmer from 23 Zero is designed to set the mood and create the perfect atmosphere in your rooftop tent or under your awning. It has 32 feet of high-efficiency LED lights on a coated copper string making set up easy and you can leave them inside the tent. It is 5V USB Powered (battery not included). It has a low power draw (less than 1-5W). It comes with its own storage bag and weighs only 2 oz. IP65 rated to withstand rain and dust and has up to 350 lumens of adjustable light with in-line cable DIMMER switch.
____________________________________________________________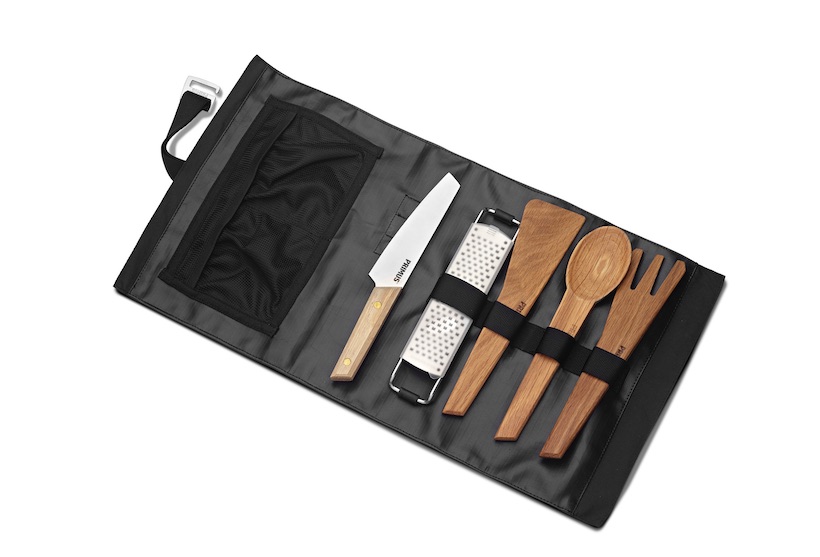 The outdoor and overland camp kitchen "mise en place"–everything in order and in one place. A convenient set of kitchen tools that make cooking in the outdoors a breeze. Easily bring the Campfire Prep Set with you on any excursion as it all rolls neatly together in a compact package.
Includes a knife, grater, and wooden cooking spoons and utensils, conveniently rolled in a durable wrap
12cm stainless steel knife has a flexible blade suitable for chopping, slicing, and filleting
Stainless steel grater doubles as a zester, to take your outdoor culinary skills to new heights
Traditional spoon, oversized fork and flat edged scraper fit all your cooking needs and are safe to use with nonstick pans
PU-coated G1000 cover wrap serves as an additional space to prepare and place food on, includes a pocket for other small accessories, and is coated on the inside for easy cleaning
When finished cooking, simply roll everything up for safe and secure storage and transport
Invented in Sweden
____________________________________________________________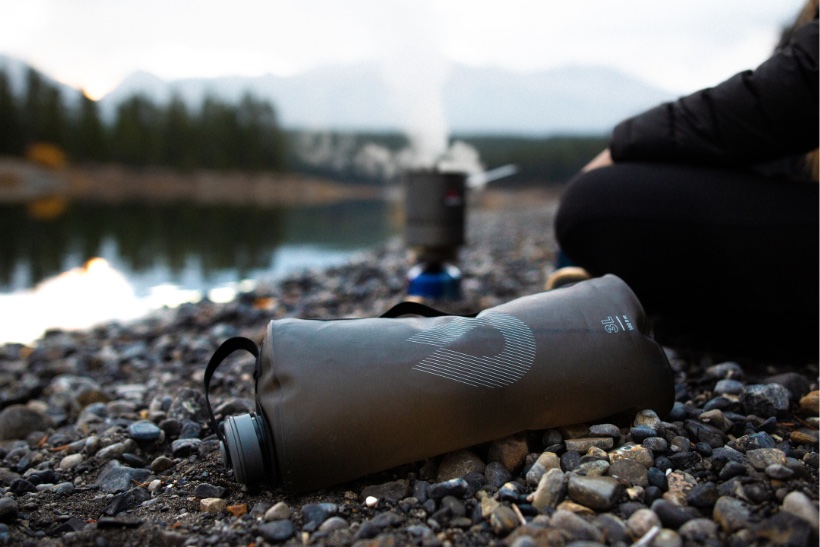 The Seeker 3 L is a durable, ultra-light hydration storage system for all your overland or off road camping, backpacking and multi day adventures. A weather-resistant pour handle, and two side lash points for hanging or pack attachment make it the perfect backcountry tool. The leakproof, tethered cap is compatible with most 42mm threaded filters so you can filter more water in the backcountry. You can freeze it to use as an ice pack or pack it away in its included stuff sack and keep it in your camp kit for your go-to filter bag.
____________________________________________________________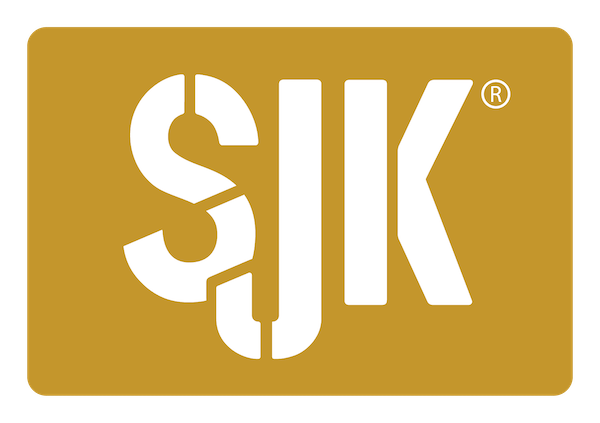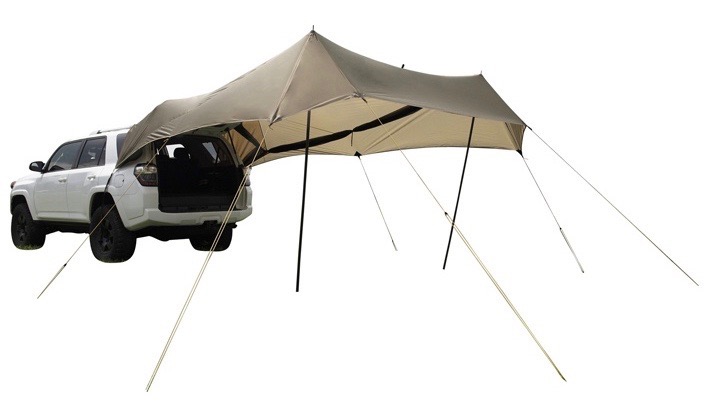 SJK's Roadhouse Screen Tarp will have you overlanding like a pro with vehicular based shelter for all your off-road adventures. We've improved on the livability of the Roadhouse Tarp by adding the protection of convertible mesh sidewalls. Leave the mesh down to keep the bugs at bay or roll it up to let the breeze through. We've incorporated a unique attachment system that easily connects to most Jeeps, trucks, or SUV's. Includes 2 heavy duty 96" tall steel "awning" poles, 10" super-duty steel stakes, and heavy duty reflective guylines to keep things in place when weather moves in. Carry bag included.
____________________________________________________________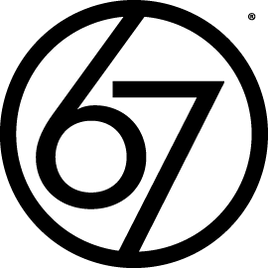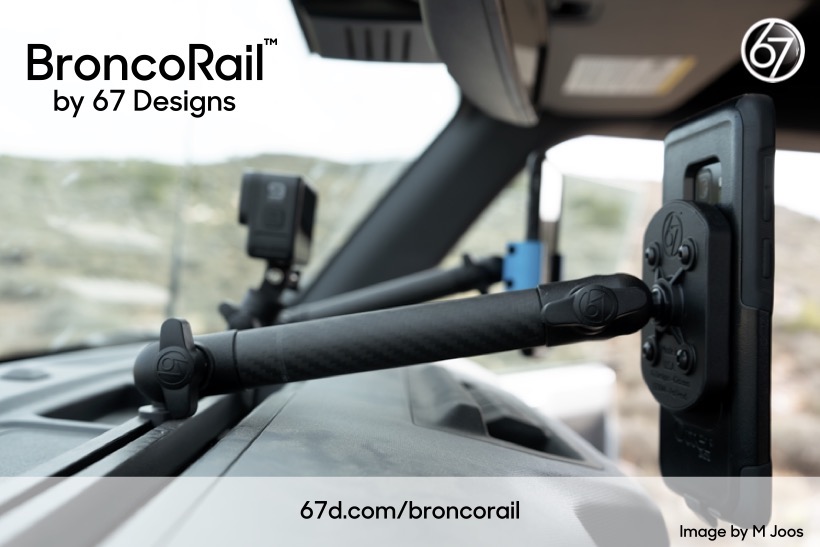 The BroncoRailTM for the new Ford® Bronco is the market leading and lowest profile device mounting system on the market. Utilizing the proven Series 55TM rail system the entire BroncoRailTM comprises just 4 components and 4 fasteners, while opening up the entire 67 Designs portfolio of carbon fiber arms, holders for phones, tablets, GPS, radio and electronics controllers. Made in the USA.
MSRP: $50.00 – $125 BUY HERE
____________________________________________________________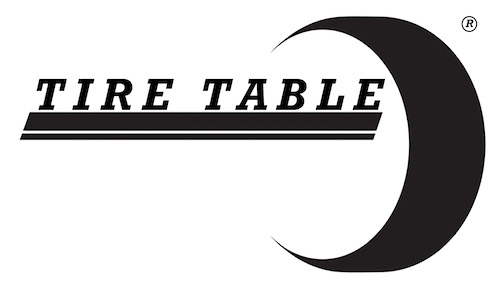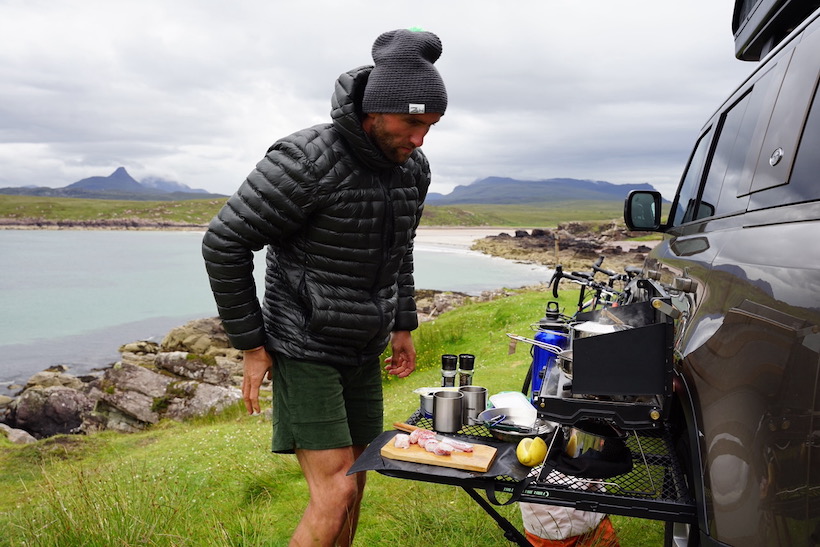 Tailgater Tire Table: A "Table" that attaches to your vehicle tire
The "Tire Table" uses your overland vehicle or off road trailer tire as its main support, making it a stable and flat work surface regardless of the ground conditions. It has an expanded metal surface allowing crumbs and spills to fall right through and will not be blown over by the wind. It can also be leveled on the tire even if your vehicle is not level.
When every inch of space in your rig matters, having a table that takes up very little space is important. The slim design is 1.5" thick and the legs are stored neatly under the table using push buttons to release them. It can also be strapped to your rack or even to the rear spare tire.
The Tire Tables are so versatile since they can be used on any tire including a rear spare tire. The combination of its stability and strength allows you to use it for all of your adventure needs. From a barbeque to a tool bench or a remote work location, the Tire Table will become one of your favorite overland and off-road items.
Features:
Available in Steel and Aluminum – Powdered Coated
Stable and level regardless of the ground conditions
Retractable leg for extra support
Standard Size – 23"W X 29"L – fit on tires from 25" to 46" tall
Large Size – 28"W x 33.5"L – fit on tires from 33" to 46" tall
Steel: weighs 13 pounds to 16 pound
Aluminum: weighs 5.5 pounds to 8 pounds
MSRP: $139.95 – $209.95 BUY HERE (20% Off – Use Code ADVENTUREPORTAL- Limited time offer through 12/20/20)
____________________________________________________________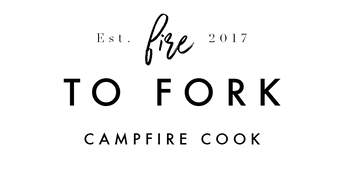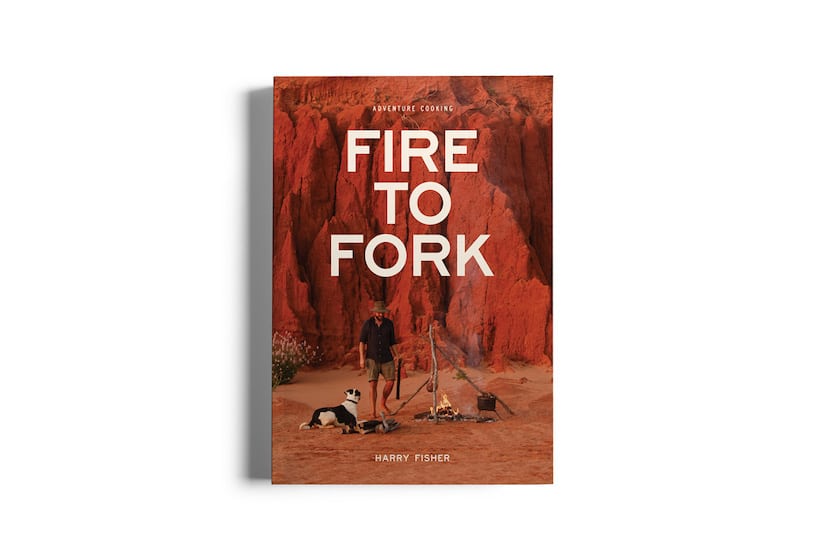 Completely reissued for the States using local ingredient and measurement conventions, it's got all the charm of an Aussie outback larrikin without the need for pesky metric conversions on the fly or wondering where the heck you get coriander from. The food is indulgently good, too. With a healthy disdain for convention, you can enjoy Not Crap Nachos, Kentucky Fried Parmi (Harry's take on a classic Aussie pub meal) or slow-cooked beef ribs, all cooked over an open flame. There's even a handful of campfire-inspired cocktails and heaps of information on how to get the best from fire when cooking.
There have been some great camping and overlanding focussed cookbooks published over the years, but Fire To Fork is genuinely good camping food from a highly entertaining cook. If you don't already subscribe to his YouTube channel, you're missing out. If you want to eat better food at camp, nothing will help more than this book.
MSRP: $29.95 BUY HERE We'll plant a tree for each copy sold.
____________________________________________________________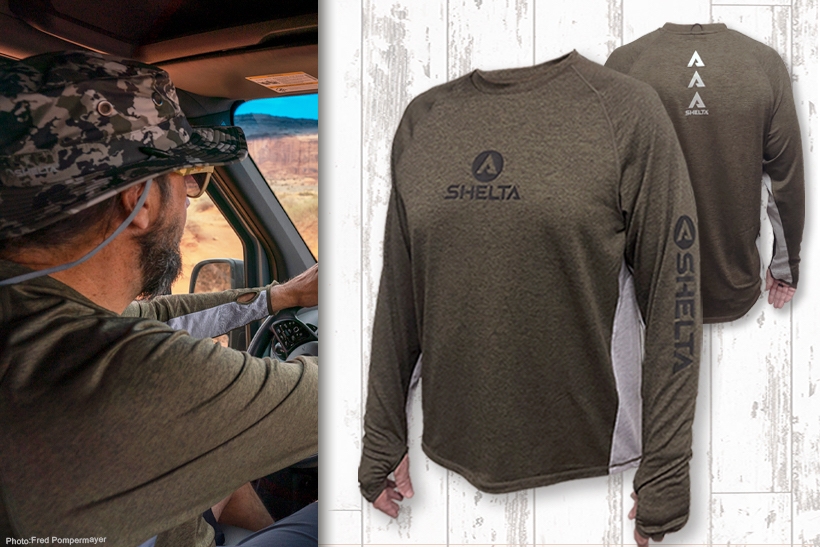 Like our sun hats, this all-season technical Sun Shirt was designed for the performance needs of outdoor athletes and overland or off road adventurers all over the world.
The Aquaterra Crew neck is engineered & built with sun protection, function, and durability in mind, featuring our hand protection system. No more sun burns on the top of your hands! Also, truly amphibious, these technical tops work as well in the water as on land. Offering features consistent with Shelta core values and innovation goals.
UPF 50+ UV protection, the highest rating given. Blocks 98% of UVA/UVB radiation.
Loose comfort fit
Moisture Wicking
Sleeves with thumb hole & finger loop for multiple hand protection options
Sleeves with thumb hole & finger loop to keep sleeve in place
Silicone Gel palm print for non-slip grip
Zippered back hip stash pocket
Drop tail for more lower back sun protection
Reflective chevron back logo for visibility
Board short attachment loop
Back locker loop to attach Shelta chin cord system.
Side comfort panels with arm pit mesh fabric for ventilation
Ragland sleeves with flat-lock seams for arm movement and to prevent chafing
96% Polyester/ 4% Elastane Blend / Stretch Fabric
Sizes S, M, L, XL, XXL
____________________________________________________________
If you didn't find what you wanted in our 2022 Holiday Gift Guide, then check out previous Holiday Gift Guides HERE
The Holiday Gift Guide is a sponsored article