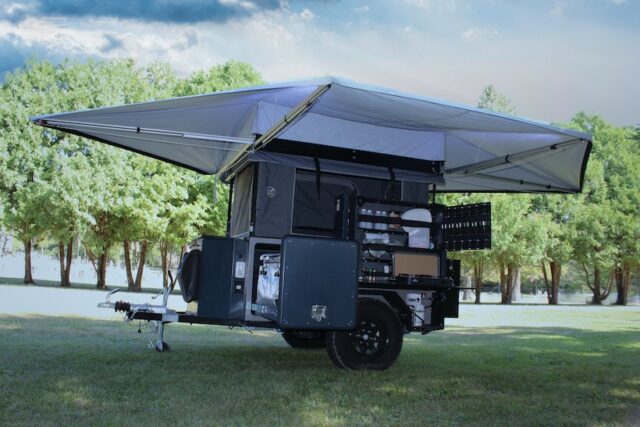 Introducing the BunduTrail, the revolutionary camping trailer from South Africa that promises to transform your outdoor excursions. Thanks to its smart design, setting up camp has never been easier, taking less than 5 minutes, and giving you more time to enjoy the great outdoors. The BunduTrail boasts a fully 12v system powered by an onboard Lithium battery. Complete with a 380-watt roof solar package for optimal long-term use. Its compact design is complemented by the renowned All-Electric BunduTop. Which offers ample space for your adventure gear and effortless towing. The BunduTrail is available in two axle designs: the 1,650 LBS springs or the 1.1T 2,200 LBS air ride, both with 16" tires and surge brakes with an articulating coupler for added safety.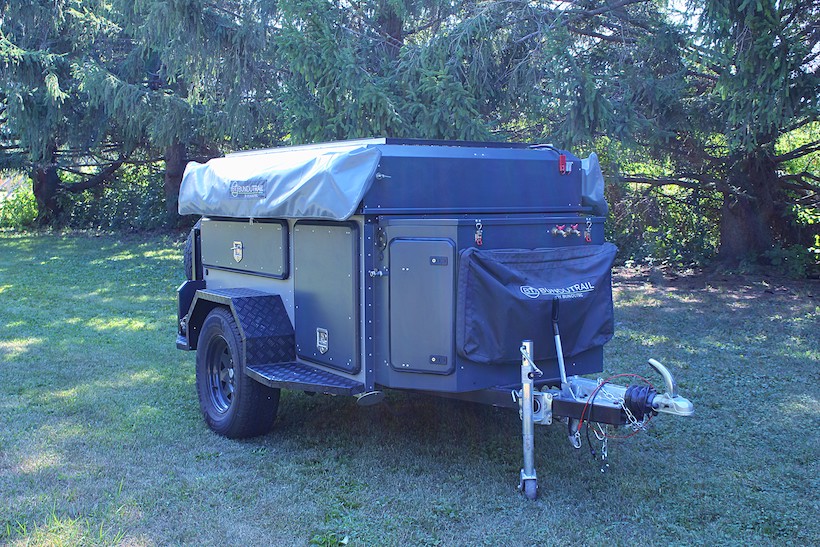 But the BunduTrail is more than just practical; it's also indulgent. It features the BunduAwn and Bundu Suite, which provide maximum protection from the rain and heat. The 360 BunduAwn features 2 LED lights over a fully equipped pullout kitchen and pullout dual zone fridge/freezer. The BunduTrail comes with an 18-gal water tank and on-demand water pump. This supplies the front kitchen area and the exterior shower. The BunduSuite offers complete privacy for any private matter. From the midnight potty to the daily shower, and includes roof coverage for added protection.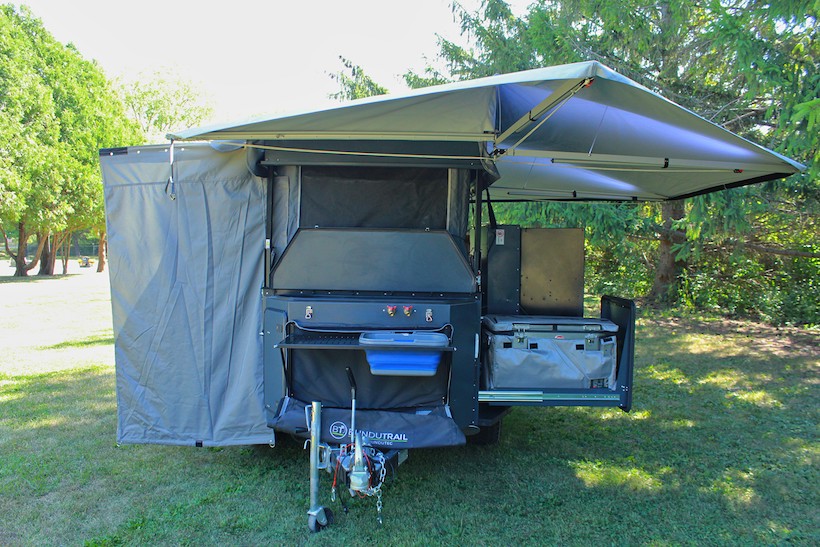 The BunduTrail is packed with features, including a rear fold-away spare tire mount and storage box. Once out of the way, it provides complete access to a large pull-out storage door with multiple bins for additional gear, plus an in-drawer folding table storage area.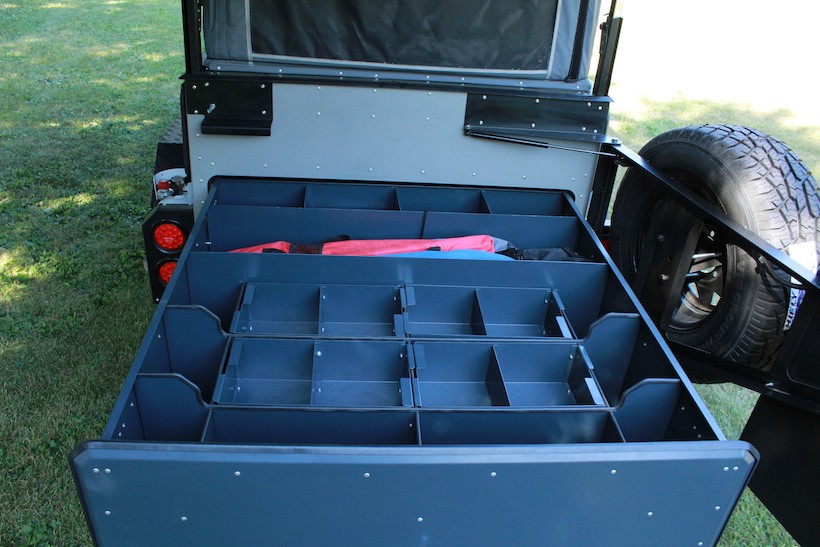 Further specifications that make the BunduTrail stand out include a dry weight of 1,765 pounds, a dry hitch weight of 208 pounds, overall length of 98", overall width of 76", travel height of 64", and in-use height of 94". Moreover, the BunduTrail offers additional add-ons, including a second BunduTop mounted to increase sleeping capacity from 2 to 4, an awning panel set for those looking to increase the separation from the elements, a BunduSuite floor, or even a cover for storage!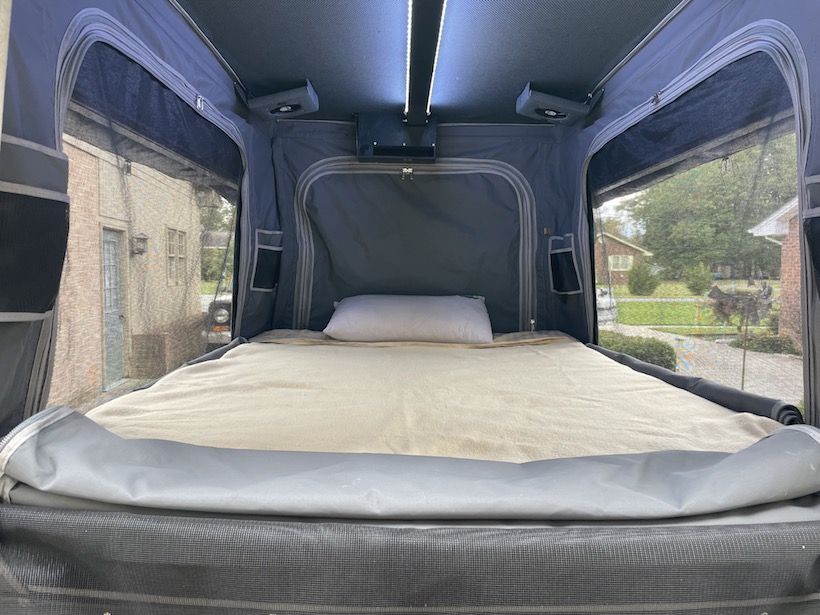 With its thoughtful design and features, the BunduTrail promises the ultimate convenience and comfort of camping. Embark on an unforgettable outdoor adventure without the hassle and enjoy all that the great outdoors has to offer!
The above article is a Sponsored Post. TAP does NOT receive any commissions from sales originating from this article.