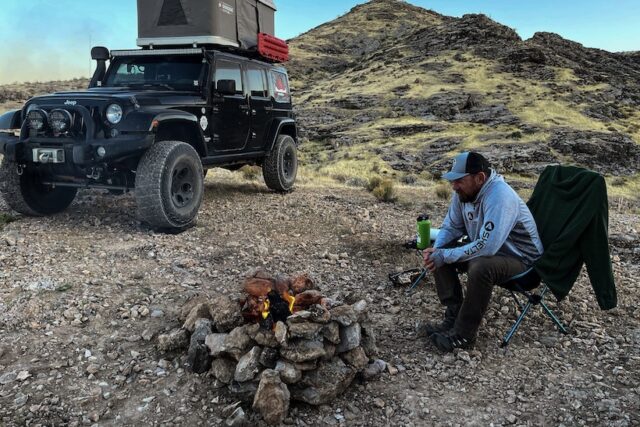 2023 Fall/Winter Overland Gear Guide: As the temperature gradually cools and nature's canvas transforms with the vibrant colors of autumn, it signals the much-anticipated arrival of the annual Fall/Winter Overland Gear Guide by TAP. We are showcasing our commitment to adventure enthusiasts with this exciting release, offering them a carefully curated selection of gear and equipment perfectly tailored for their off-road expeditions during the upcoming colder months. Get ready to #TAPintoAdventure
_____________________________________________________________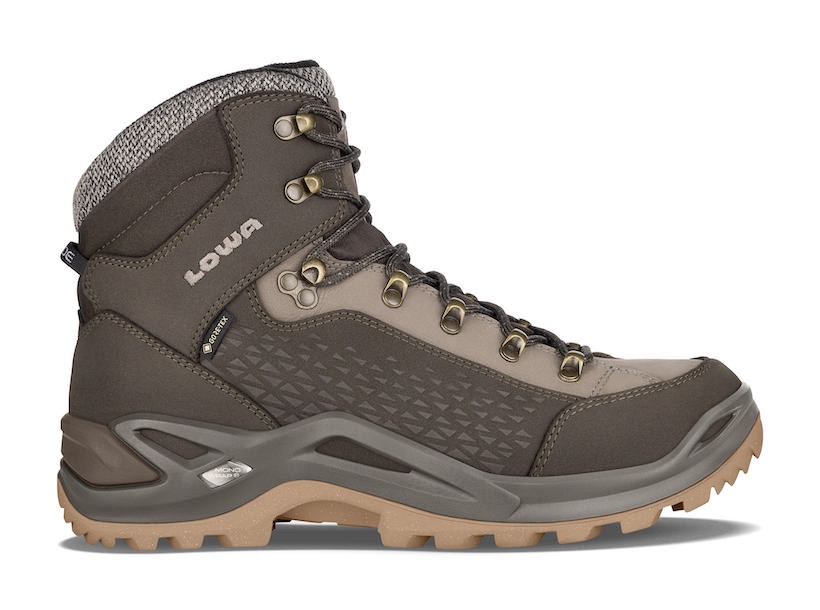 Renegade GTX Mid: Recommended for: Overland Adventure, Cold weather hiking, everyday walking on snowy, icy sidewalks and trails.
We took the fit and function of the best-selling Renegade GTX Mid, added warm and waterproof GORE-TEX Panda fleece insulation, a wool cuff trim and VIBRAM®'s super-grippy Evo Icetrek® outsole (safe for indoor floors!) to create an incredibly versatile cold weather boot. It's ideal for from chilly fall hikes, snowy trails, to walking around the city in winter conditions with ease and style. Available in men's & women's-specific sizes.
_____________________________________________________________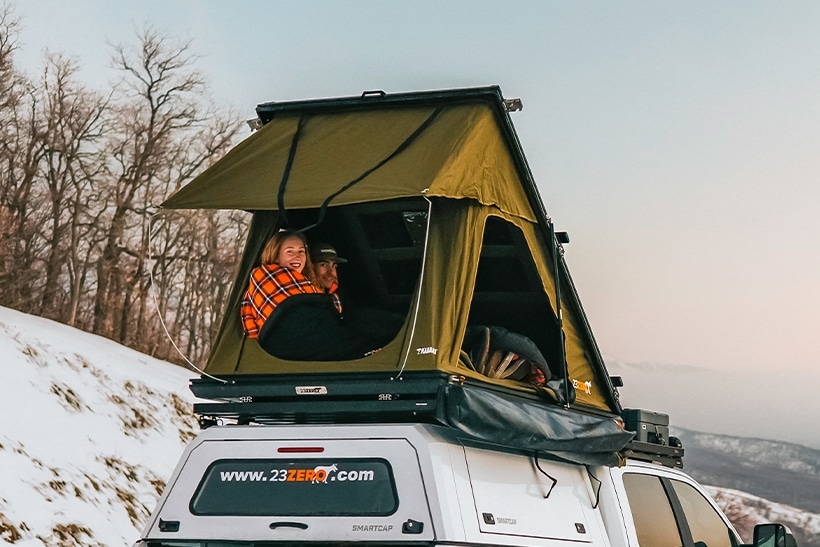 The 23 Zero Royal series of sleeping bags are designed for hard wearing, all-round use. Built using a water resistant, 100% cotton canvas outer shell and a soft cotton flannel lining, the Royal series sleeping bag will provide comfort and warmth throughout a diverse range of climates. The dual layer construction minimizes cold spots ensuring body heat is retained within the sleeping bag. Featuring a left and right zippered entry with an additional zip opening at the toe, internal valuable storage pocket and shaped hood with a 3D collar.
The Royal series of sleeping bags has a 25° Fahrenheit rating, and each one includes a matching flannel-lined pillow. You can open them completely to create a large blanket, or you can zip together any two of the same size to form one massive sleeping bag. Great for use in our lineup of roof-top tents and Aussie swags!
There are three sizes within the Royal series – Earl (78 inches x 36 inches), Duke (78 inches x 44 inches and Queen (78 inches x 62 inches) , weigh approximately 7.5lbs each and easily stored in their own 100% cotton canvas compression carry bag.
MSRP: $149 – $189 (Three sizes available) BUY HERE
____________________________________________________________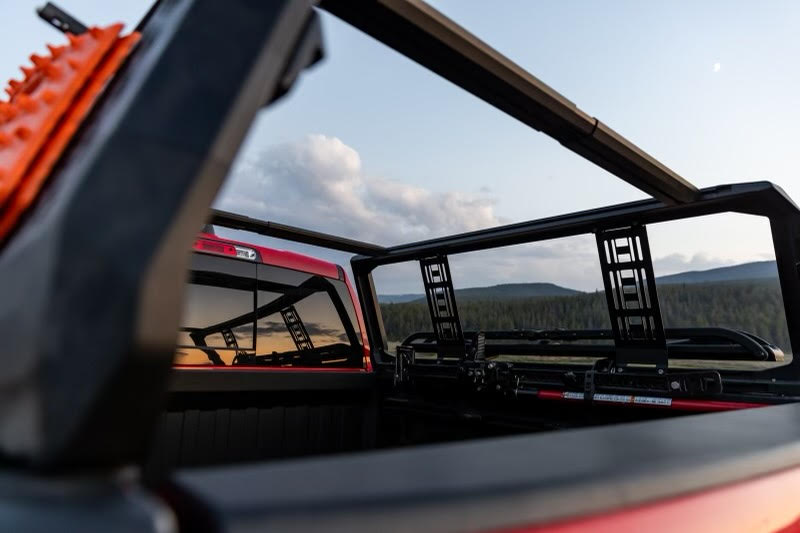 Meet the IBEX Truck Bed Rack from Küat. This groundbreaking bed rack effortlessly handles substantial loads both on and off the grid. An impressive 1200 pounds static weight, 600 pounds dynamic weight, and 300 pounds off-road. Constructed from lightweight yet durable aluminum, it boasts a ballistic black powder coat made for all the nature you can throw at it. Available in five different frame sizes (a sixth Gladiator-sized SKU to come Q4) to accommodate most truck models and equipped with telescoping crossbars, numerous T-channels, and versatile full and mid-height configurations.
The IBEX truck bed rack is just the beginning of an ecosystem of adventure possibilities. Check out a few of the accessories you can add:
Antenna Mount. Our stainless-steel antenna mount is compatible with most antennas that mount in a 10mm hole and includes all hardware. Elevate your antenna game!
Bottle Opener. Probably the most used accessory. Compatible with all full-height IBEX™ SKUs, made from billet machined aluminum, and covered in a sweet black anodized finish. Cheers!
Crossbar Kit. When you need additional support. Available in long or short lengths and coated with a premium matte black powder coat.
Crossbar Risers. Get additional AND adjustable 2.75 inches to 4.5 inches of height to meet the look you want and the aerodynamics you need.
Grab Handle. Make easy work out of reaching for gear from the roof or the back of the truck with this all-aluminum bad boy. Compatible with all IBEX SKUs in the full-height configuration and in the rear vertical T-Channel location. You can handle it.
Jack Mount. Compatible with all IBEX SKUs and mounted on the inside of the rack's T-channels. This mount works with most lift jacks that fit a 10mm bolt.
The Ibex Truck Bed Rack: MSRP: $1489-1589 BUY HERE
____________________________________________________________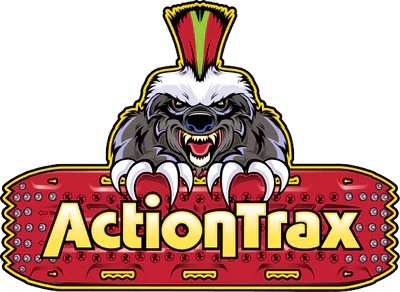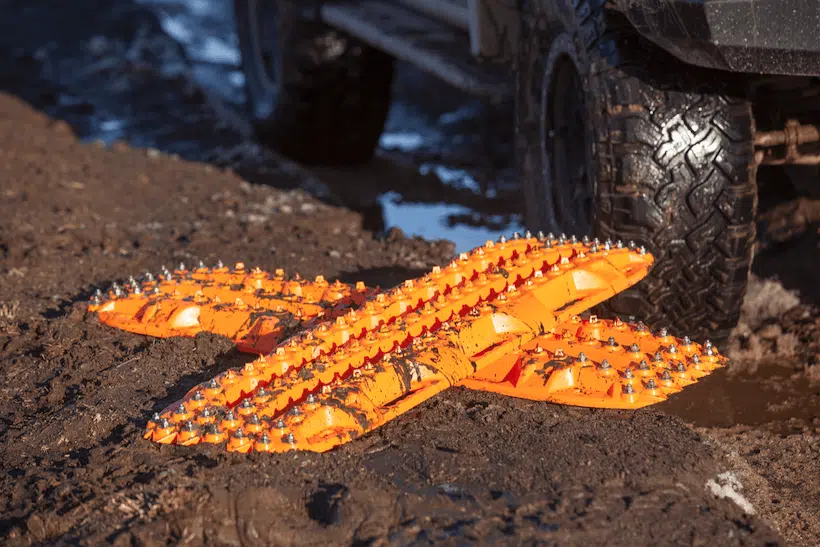 100% made in America: Extreme conditions call for easy solutions. ActionTrax are made in the USA and built to work quickly and safely. Whatever you're towing, finding a launch and recovery area just got easier.
Our multi-purpose Recovery Trax have a new, improved design with input from elite military units and winning Baja 1000 racers.
Metal teeth: Our ready-to-go extreme version of ActionTrax provides a greater "grab" on the tire – perfect for Heavy Duty use.
ActionTrax manufacture their products in the USA from high-performing DuPont material and unconditionally guarantee them against all defects except burnt teeth from excessive wheel spin.
MSRP: $299 Standard – $399 Metal Teeth BUY HERE
___________________________________________________________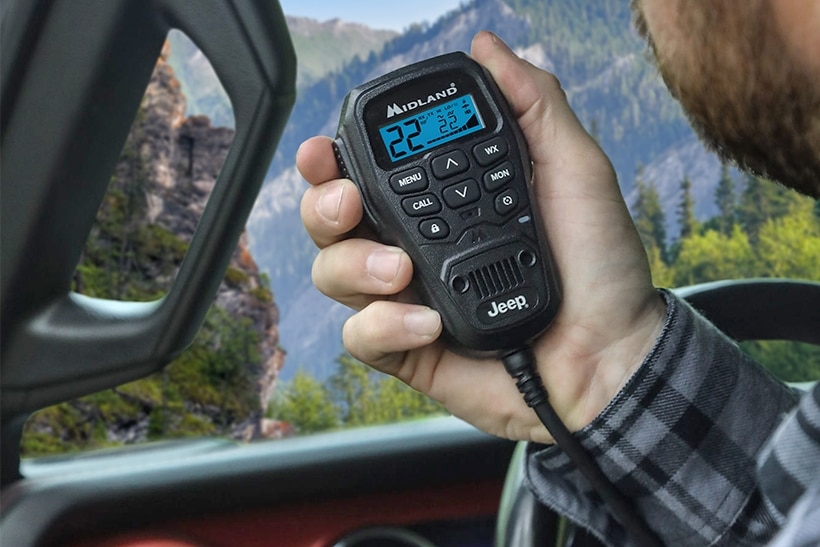 Power up communication for adventure with Midland's MXT275J Jeep® MicroMobile® Two-Way Radio.
With 15 Watts of GMRS power, the MXT275 brings clear and reliable communication adventurers can rely on. Whether it's caravanning to the campsite, hitting the trails, spotting an obstacle, conducting a recovery, or responding to an emergency, the MXT275 will keep users connected along any adventure. Pair the MXT275J with any of Midland's FRS and GMRS two-way radios for seamless communication in and out of the vehicle.
Midland's MXT275J includes the Fully-Integrated Control Microphone, meaning all controls are on the mic and users can hide the radio unit away to save dashboard space. The microphone features the Jeep Iconic Seven-Slot Grille for adventurers looking to show their love for the leading off-road vehicle manufacturer.
Adventurers can prioritize safety with the MXT275J, which also offers NOAA Weather Scan + Alert, delivering the latest information directly from the National Weather Service. This feature enables off-roaders to seek shelter if severe weather is approaching their location.
Other features include multiple LCD display colors, USB-C to bring the fastest charge time for devices, eight repeater channels, split tone capability, and more.
The MXT275J is the perfect gift for any adventurer and the perfect product to be featured in the 2023 Fall/Winter Overland Gear Guide.
___________________________________________________________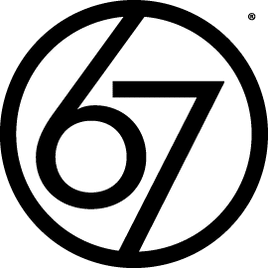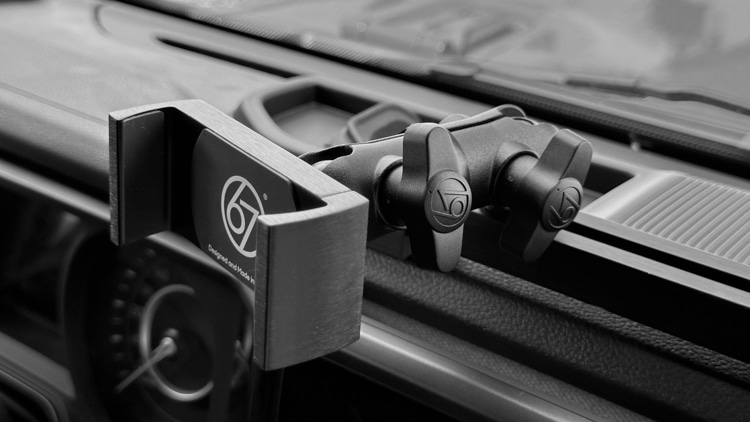 The revolutionary JLRail TM, 4xeRail TM and GladiatorRail TM by 67 Designs isn't just another device mount; it's a testament to pioneering design and advanced engineering tailored for the next-gen Jeep 2024+ model line-up.
Why It's a Must-Have
1. Cutting-Edge Manufacturing: Featuring the JLRailTM, 4xeRailTM, and GladiatorRailTM, these mounts are crafted with the latest in Additive Manufacturing (AM) technology. Lightweight yet robust, their nylon base shares its DNA with the advanced materials of the 2016 'Bikini Bottom' iPad holders.
2. Unrivaled Customization: With the patented Series 55TM rail system, mount various devices securely using the anti-rotation 20mm trackballs. Paired with the Pro Series arms and device holders, this system offers endless creativity and adaptability.
3. Seamless Upgrade Path: Loyal to 67 Designs? Transitioning to the new gear is a breeze. The company's forward-thinking approach allows users to adapt previously bought arms and holders to the 2024+ Jeep models with ease.
4. Expert Opinion: Pedro from 67 Designs states, "Having blazed the trail in 2015 with the first-ever Jeep-specific mounts, we're exhilarated to now set a new standard with the Pro Series ArmsTM for the 2024+ models."
5. User Tip: Make the most of the Pro Series trackballs, arms and holders for the Series 55TM system. Their flexibility allows you to experiment, resulting in a setup that's just right for you.
6. Final Thoughts: For those in search of state-of-the-art mounting solutions for their Jeep, the JLRailTM, 4xeRailTM and GladiatorRailTM by 67 Designs emerges as the top offering in the marker. Marrying innovation with practicality, it's a must-have for the tech-savvy adventurer.
___________________________________________________________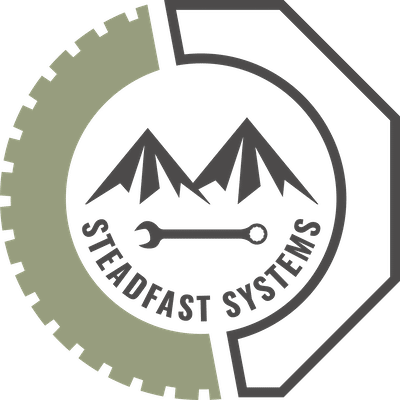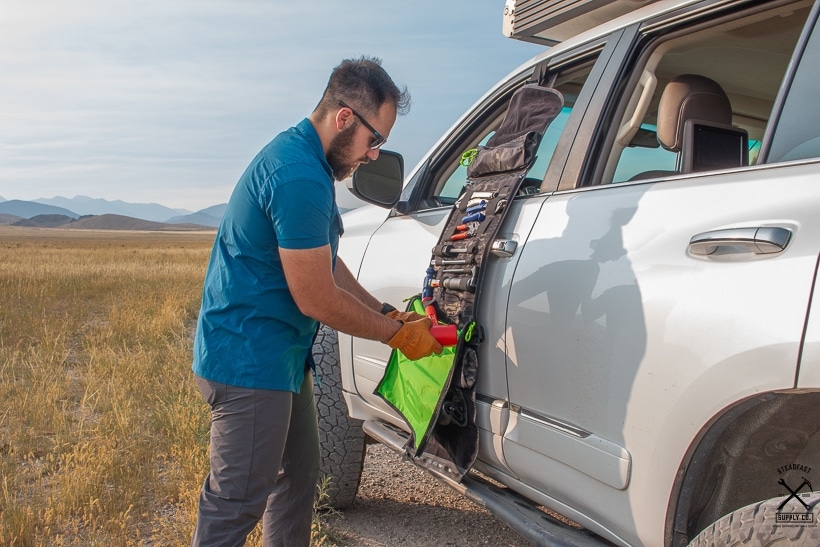 Steadfast Systems vehicle-specific Modular Tool Kit provides peace of mind on the trail. Vehicle-specific tool kits are tailored to your style of adventure, vehicle make, and model.
A set of world class tools tailored to each vehicle, a spot for each tool, furnished with tools you'll need, and none that you won't.
Tools are chosen based on their reputations with people who use their tools for a living. Tools from brands that put quality above all else and are made in the USA and Germany. These tools are often rebranded and found on tool trucks for twice the price.
Steadfast Systems stocks kits for a variety vehicles and custom kits for those who have a unique vehicle.
Supporting yourself on the road is part of overlanding and vehicle supported adventure. The time for top quality tools is on the road, not sitting in a toolbox a world away.
Each bag is sewn in-house by Steadfast Systems in Montana, featuring US made materials, down to the thread.
Steadfast Systems is here to save you time, money, and get you on the road faster, knowing you have the right tools for the job.
"Lifetime tools for adventures of a lifetime"
MSRP: $790 Standard Kit, $990 Heavy Duty Kit BUY HERE
___________________________________________________________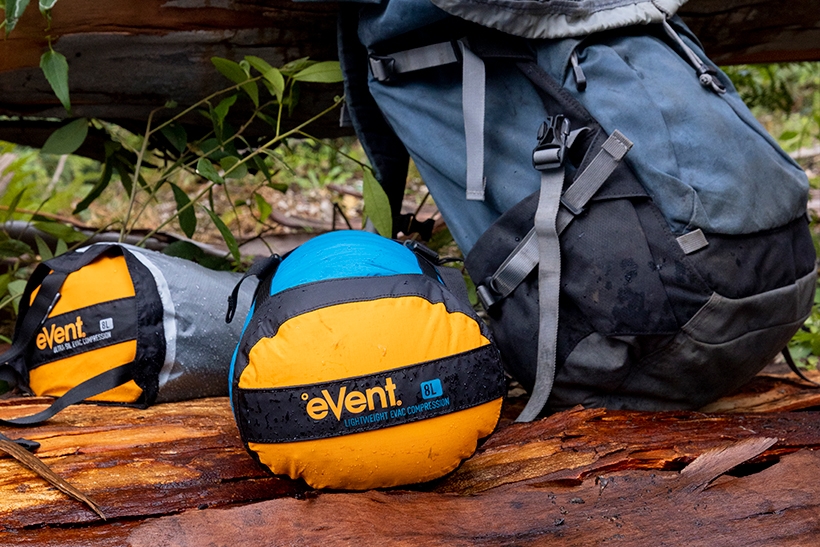 Sea to Summit introduces their Evac Dry Bag series. Keep your compressible gear dry- air squeezes out, water can't get in. The Evac Dry Bag utilizes a bluesign-approved recycled 70D nylon waterproof main body fabric and a 70D eVent® waterproof but air-permeable base. You can push air out while still keeping your contents dry inside, resulting in more efficient space utilization.
DWR finishes on both fabrics are C0 non-PFC. Pack your compressible items- sleeping bags and insulated clothing into the Evac Dry Bag, roll the roll-top closure down, then squeeze the bag to push the air out. This function allows you to fit items into your pack or travel bag more effectively. The Evac Dry Bag series features an oval base, ideal for backpack contours, with double-stitched and tape-sealed seams.Pro-tip: sitting on a packed Evac Dry Bag is the best way to squeeze the air out. Then pack the dry bag into a tight space in your bag, or pack so it does not draw itself full of air again.
Top Features include:
Double-stitched and fully taped waterproof seams
Light-reflecting white interior for better visibility of gear
bluesign® APPROVED recycled 70D nylon main body fabric uses a PFC-free DWR finish
D-ring attachment point at buckle for securing to boats, bikes, kayaks
MSRP: $26.95 – $49.95 comes in 3L, 5L 8L, 13L 20L and 35L sizes CLICK HERE
__________________________________________________________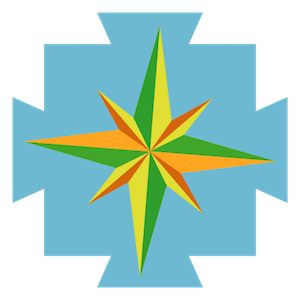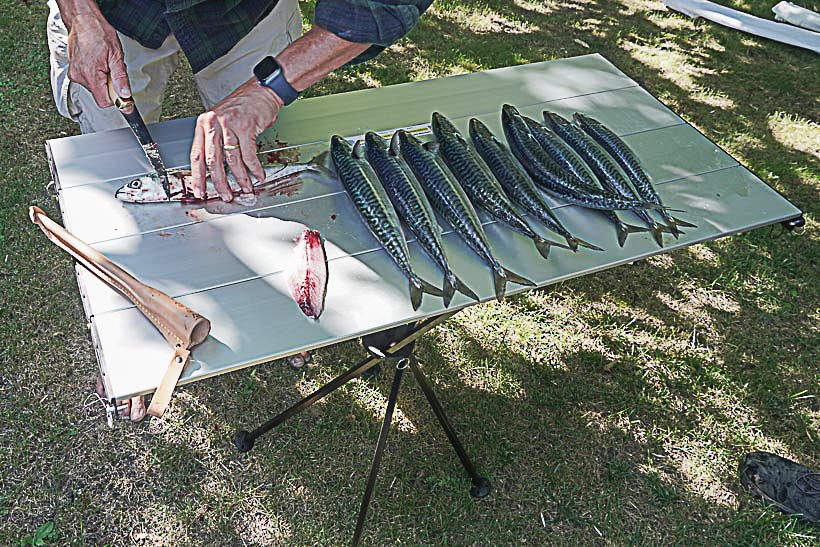 Keystone Outdoor Gear is proud to introduce TakTable®. Whether weeks off-grid or a day at the beach, this portable table ensures outdoor comfort, making it feel like home!
TakTable® packs down to just 5" x 5" x 39" allowing it to be stowed anywhere, even the trunk of a Mini Cooper. In just seconds it deploys into a 30" tall, 18" x 39" sturdy table suitable for cooking, dining, work, outdoor sports, or games.
It weighs just 11 pounds and supports over 270 thanks to the patent pending construction including an aluminum top, coated steel legs, and reinforced nylon injection molded plastic parts. The moving parts of this portable table, pinned with brass and steel, ensure a lifetime of reliable use, unlike some tables held together with bungee cords or plastic pins.
Custom stainless steel spring clips hold the base and top tightly together. The base quickly and easily glides between positions. Specially designed basket feet are suitable for any surface like sand, rock, gravel, and pavement. You can use the incorporated foot holes with the included stakes to pin it to the ground for added security. Windy day? The unique leg geometry creates turbulence in the wind, resulting in downforce that keeps the table put. Weatherproof and virtually fireproof, it can take some extreme use and maintain its integrity.
__________________________________________________________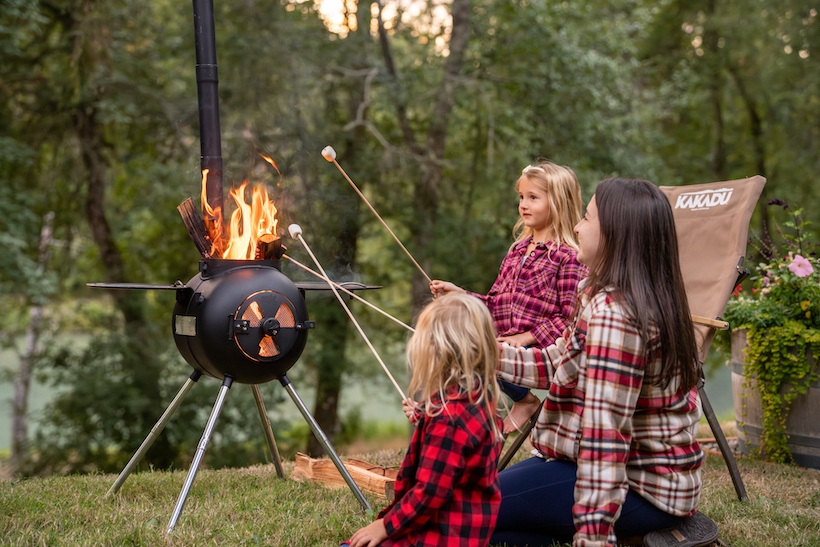 The Ozpig Portable Wood Fire Stove is the perfect year-round outdoor entertainer. In the warmer months, take advantage of cooking over charcoal with the oven smoker, rotisserie, and chargrill attachments (sold separately). When the weather starts to cool down, it comes into its own as a safe fire for heat and entertainment. Enjoy the warmth and ambience of the fully contained wood fire which is safe and efficient so your firewood lasts longer. No need to hide this BBQ in the corner you'll want it front and centre!
After completing the cooking, load up the fire, kick back, and relax with family and friends. The extension legs are designed for safety because they raise the fire and cooking surface. This prevents any materials from combusting beneath the unit. A solid bottom captures ash, preventing ground debris, while the mesh door and chimney spark arrestor curb embers and spot fires.
___________________________________________________________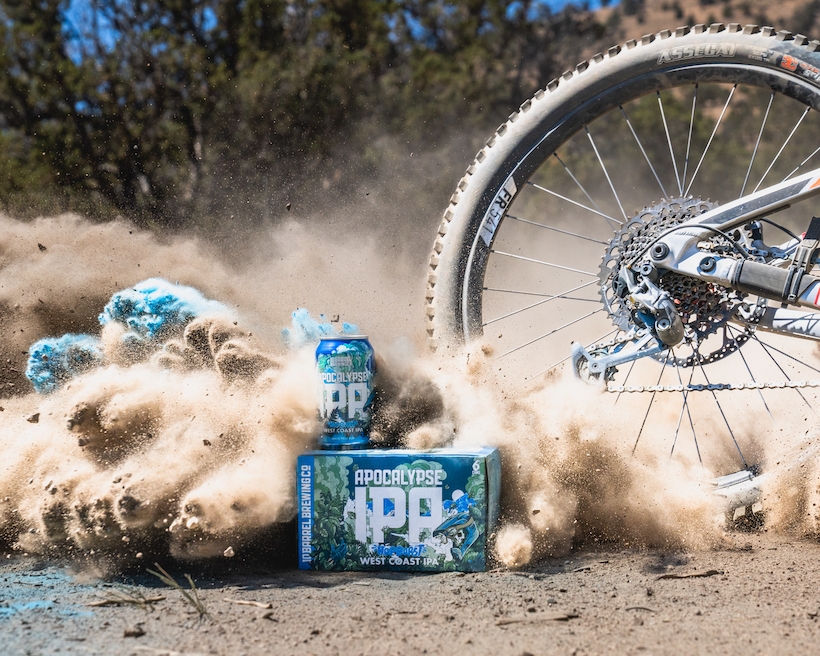 10 Barrel Brewing Co. is launching its new HopBurst Family! An elevated collection of four flagship IPAs—APOC, Cloud Mentality, All Ways Down, and a new addition for 2024.
What makes HopBurst a family? All four beers are now uniquely amplified with "hopbursting". Which is technique that involves dumping loads of hops into each batch at the end of the hopbursting process to enhance flavor and aroma. In addition, each member of the new HopBurst Family offers the same delicious taste as before, but with enlightened hops, less bitterness and a whole new look!
Editors Note: It's our favorite product in the Fall/Winter Overland Gear Guide and after a long day on the trail.
________________________________________________________________
For even more Overland Gear, Check out TAPs Ultimate Guide HERE
The above article is a Sponsored Post. TAP does NOT receive any commissions from sales originating from this article.