Charlene Bower, owner of Bower Media and Ladies Off-road Network, recently put on a 4 day co-driver challenge. The 10 women who attended were the finalists chosen out of 41 candidates to compete for co-driver or media position alongside Charlene for three events: the 15th Achieve Tahoe Rubicon Trail Experience, the 50th SCORE Baja 1000 with BFGoodrich Tires and 1st Fury Rode.
The four-day challenge was made up of a variety of activities to test the women's skills in the areas of teamwork, media ready performance, initiative, wheeling, recovery techniques, shooting, endurance and stamina. There was not one evening that allowed for more than four hours of sleep. Activities were planned one after another, keeping the women out of their comfort zones as much as possible. This 4-day event was designed to be an intense training and test of endurance. Despite, or because of this, they had a blast. I was asked to come along and record the event via photos. Here is a photo journal and brief description of this four-day event. Enjoy and watch how these women TAP into Adventure!
Day 1: Teamwork: The women arrived on Thursday afternoon, set up their sleeping areas, then went on a trip to the science museum where the women had to replicate a recovery using the items provided. Their "vehicle" needed to move 6 inches without them touching it.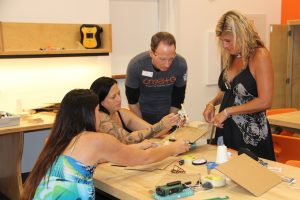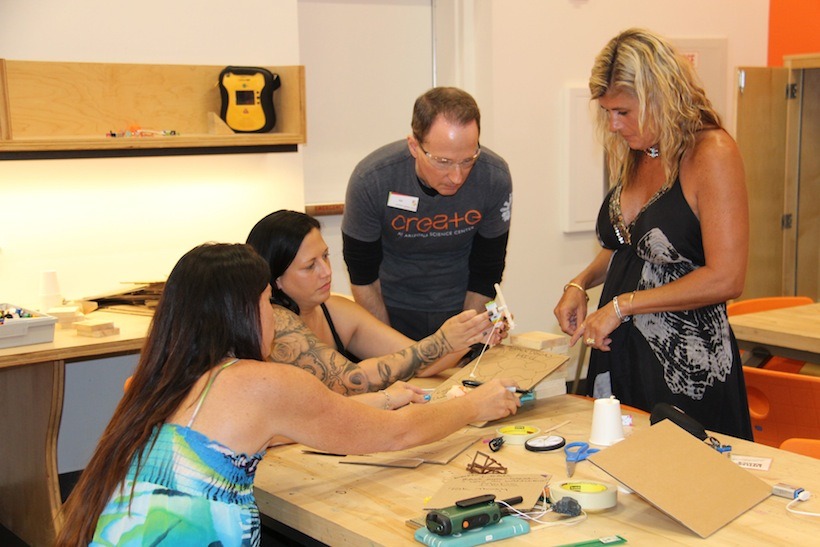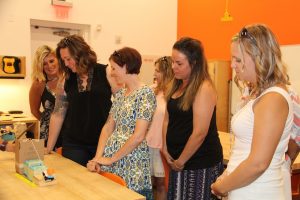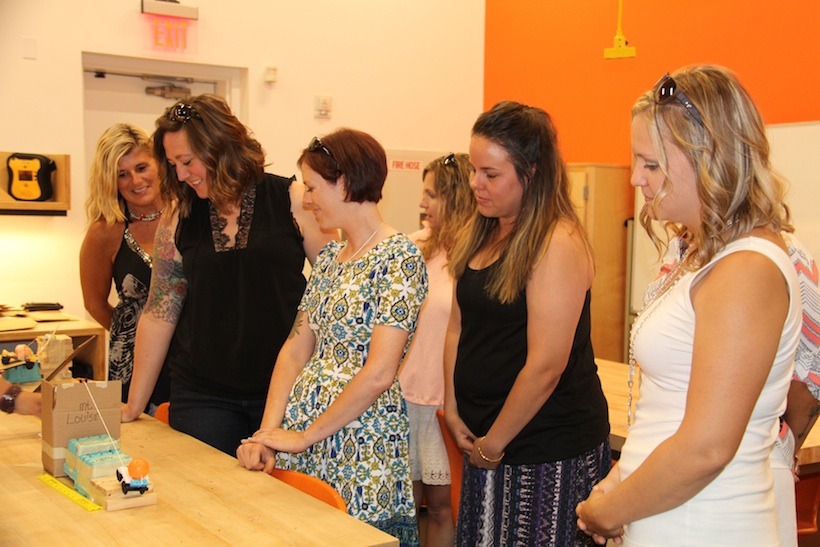 Day 2: Shop Tours: Jagged X Racing, UTV Inc., Geiser Brothers, and SDGQ. The women gained knowledge of and spoke first hand with shop owners, racers and the technicians and engineers. They checked out the rigs, ATV's, etc. and learned about how certain modifications benefit a vehicle's performance. After the shop tours, each woman gave a live media presentation related to the visit.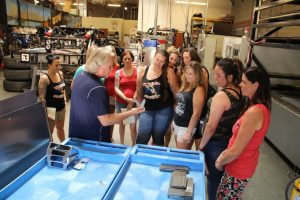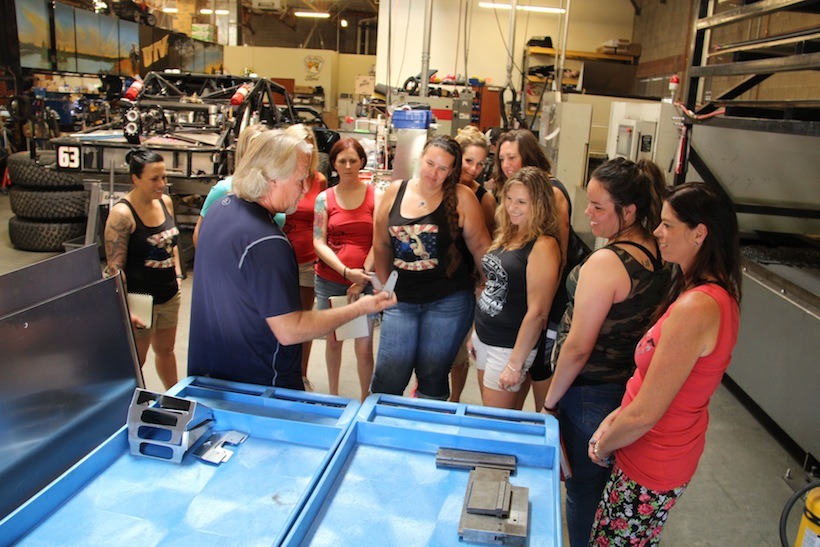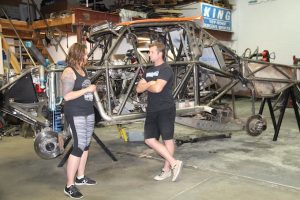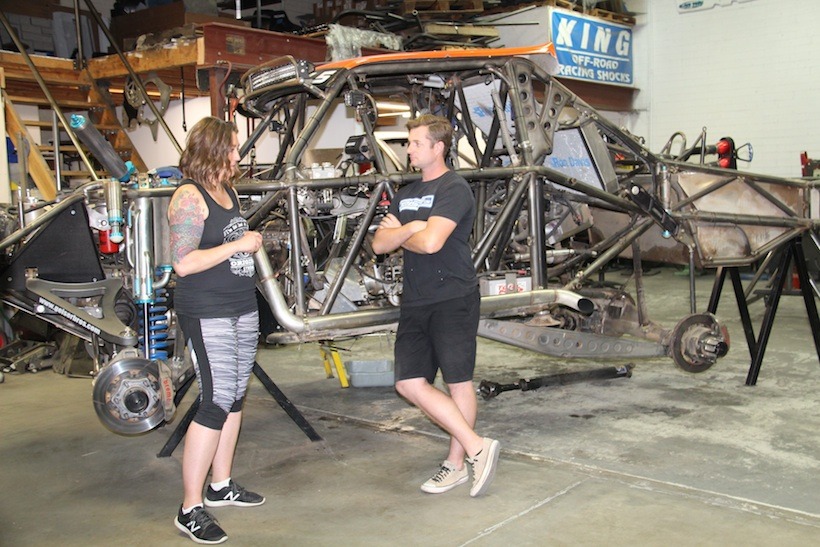 Day 2: Recovery Training/Exercises: Charlene is one of only two women who are International Four Wheel Drive Trainer Association trainers. On the evening of day 2, she put on question and answer training demonstrations then had the women rotate through different stations: winching, Hi-Lift Jacks, plugging tires and flipping tires onto beadlocks….well into the night.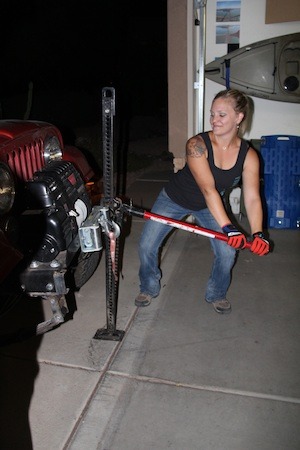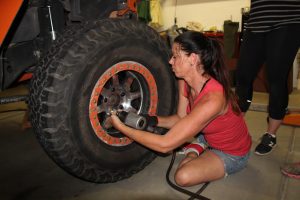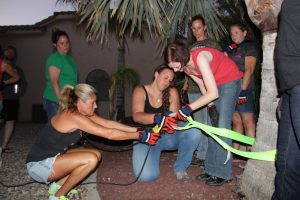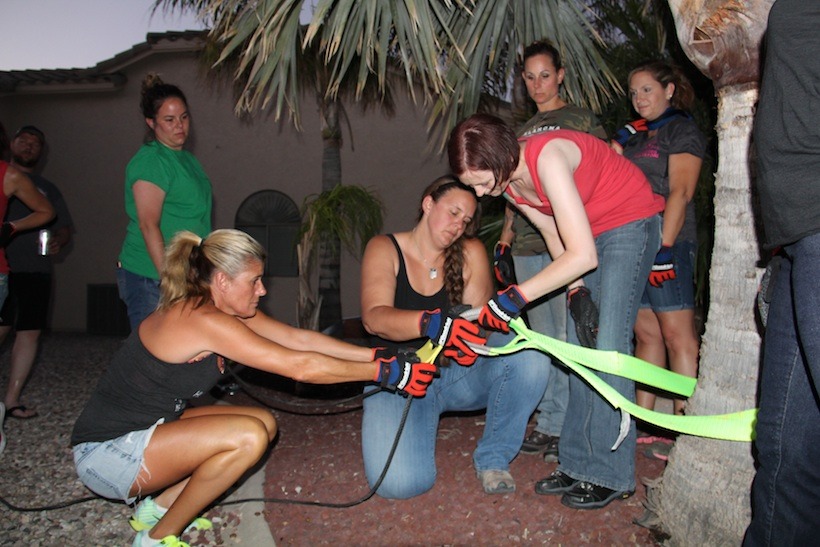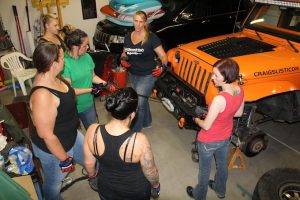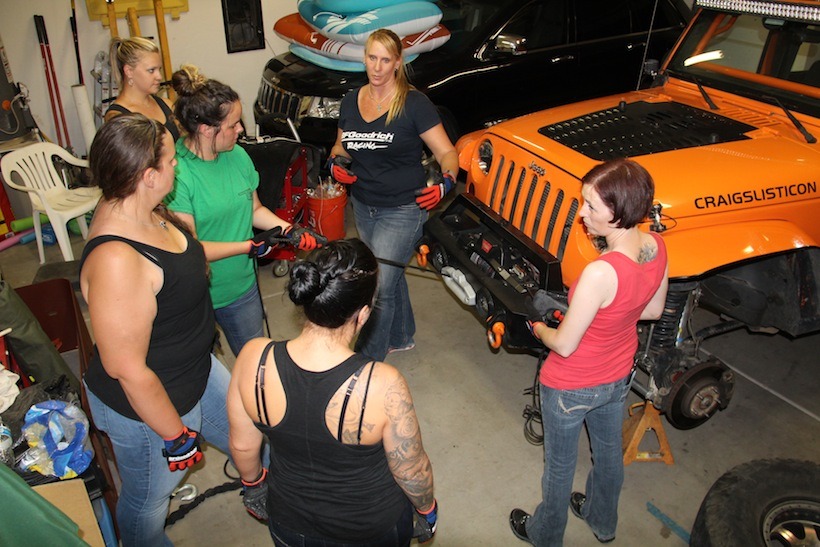 Day 3: Wheeling. We departed early from Phoenix to Sedona AZ where we picked up Jeeps from Barlow Adventures Jeep Rentals for a day of wheeling and navigating. This was a practice in teamwork, picking the correct line and doing some navigation 101.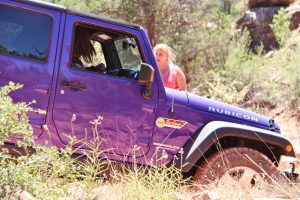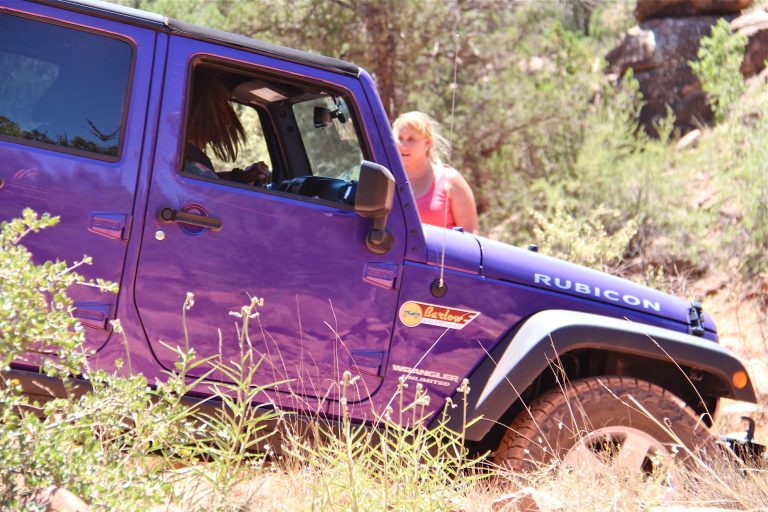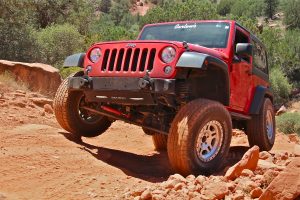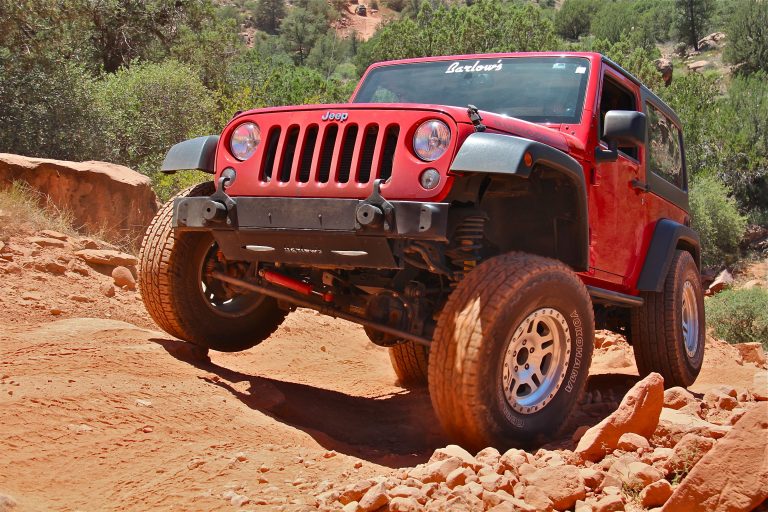 Day 3: Tagging. How could I forget. We gassed up in Phoenix before heading out to Sedona and while at the station, the women were instructed to turn the van into a marketing tool. Again, strategy and teamwork came into play. Here is what they created: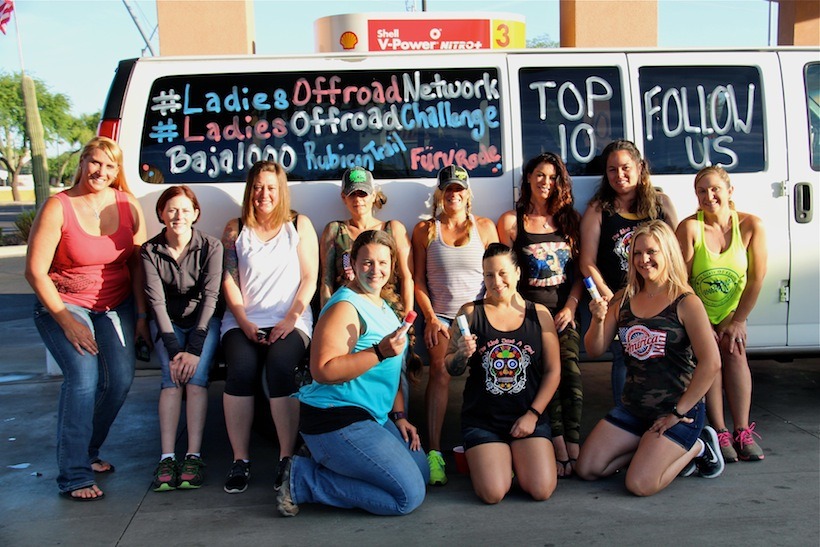 Day 3: Shooting.Target Practice at Shooters World for some training and target practice. (Shooting is part of the Fury Rode event.) Here, the women were taught safe handling and shooting techniques.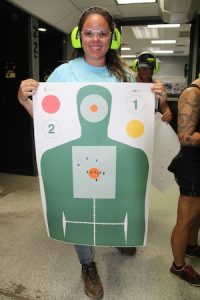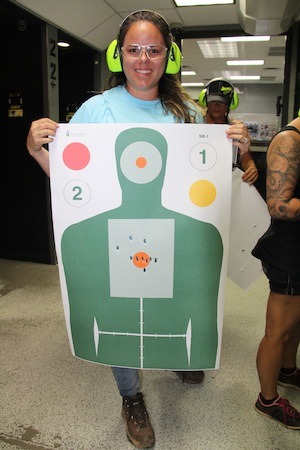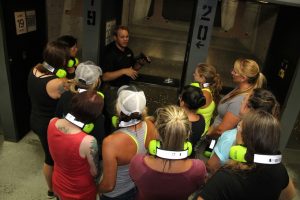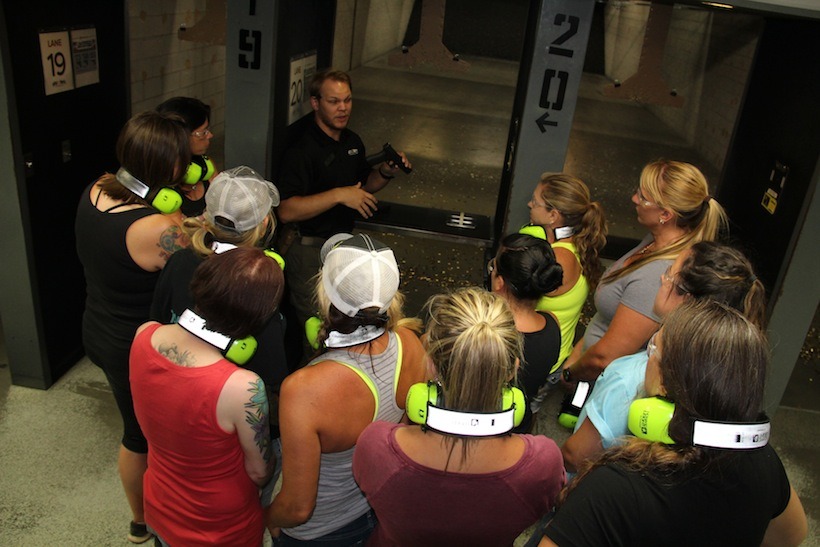 Day 4: Kayaking. This was the final big push of the weekend – a 14 mile kayak ride down the Salt River. Mimicking events the women will be participating in, this last leg proved to be a challenge. Here the women had to balance stamina and teamwork.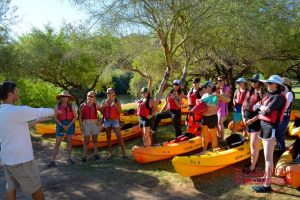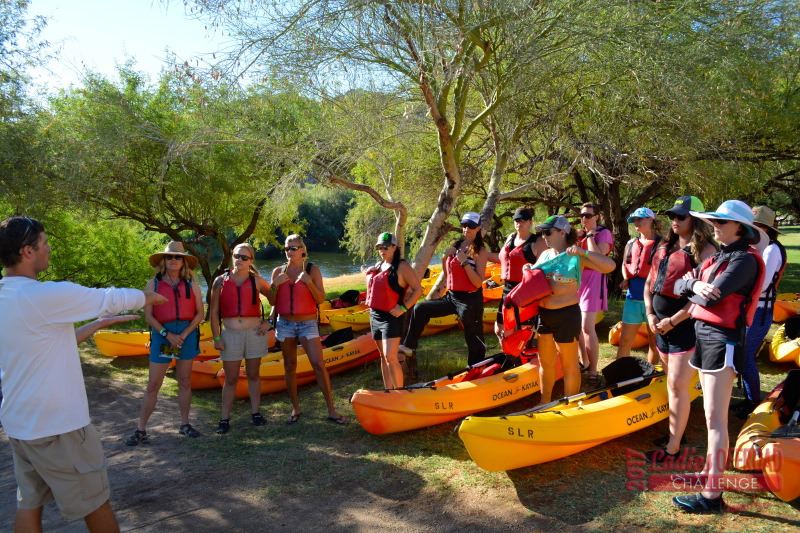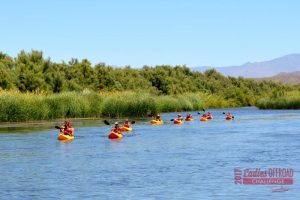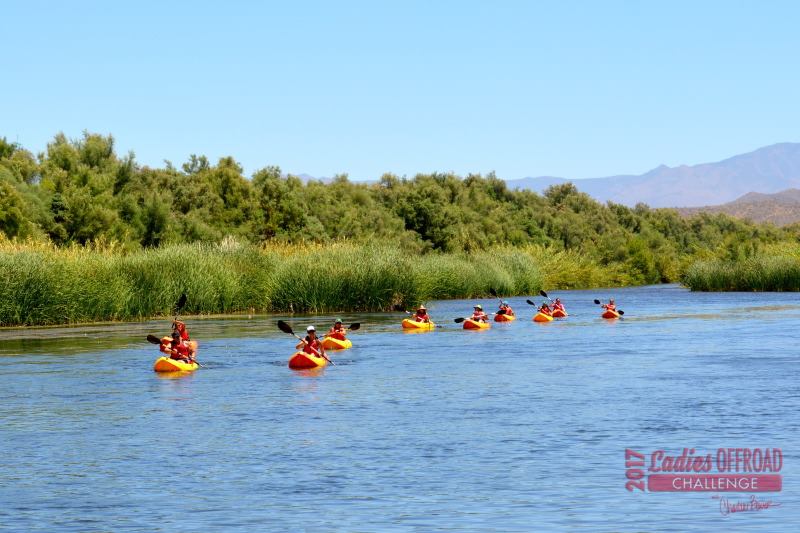 Day 4: PARTY! At the end of the final day, there was a relaxing pool party with friends of the Ladies Offroad Network. These women had participated in the co-driver challenge last year and came to offer their congratulations and support to this years finalists.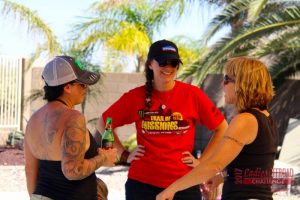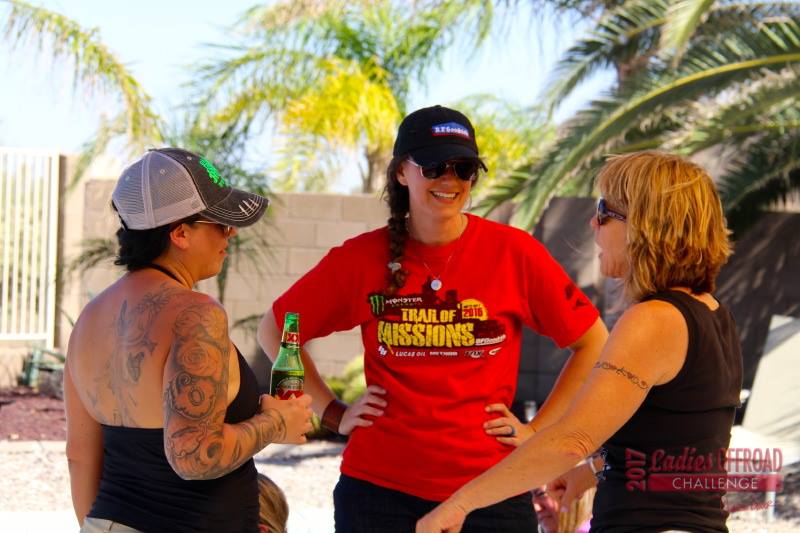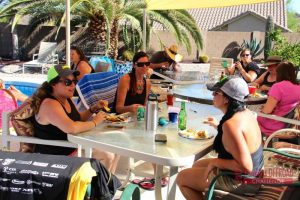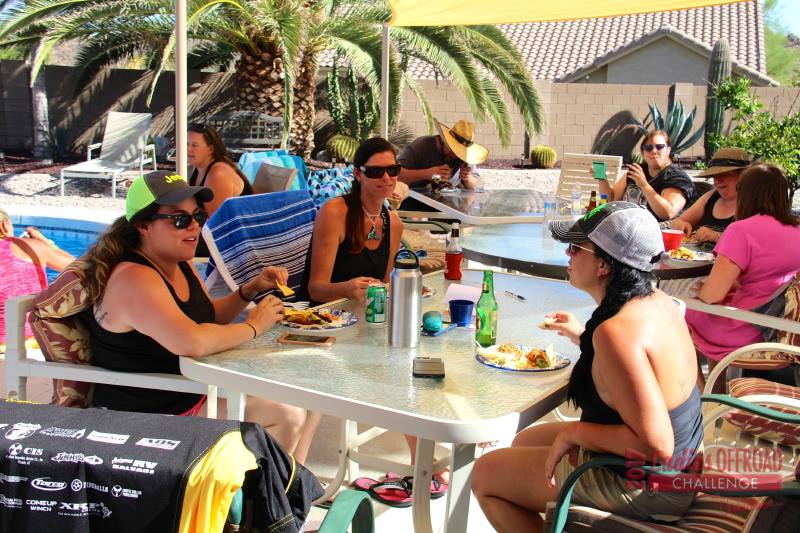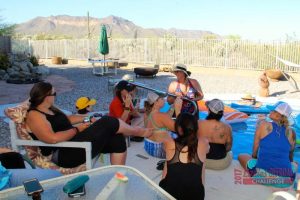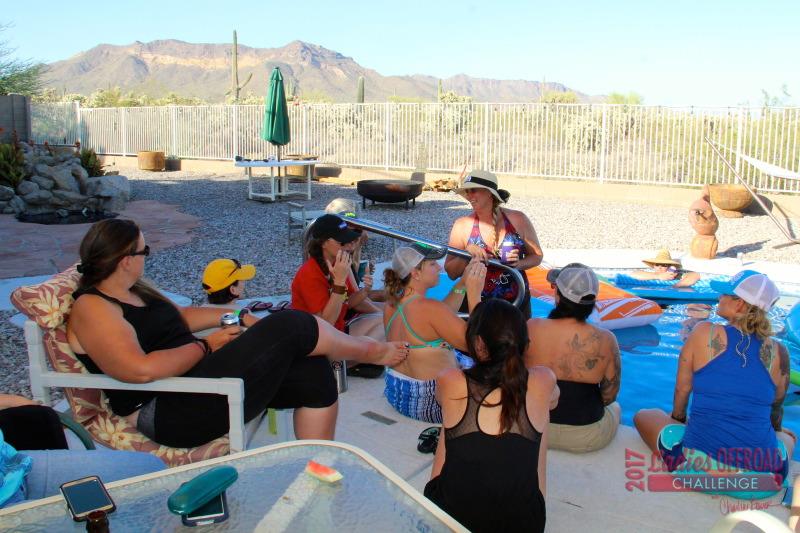 The next stop for three of these women will be to pair up with Charlene Bower on one of the three upcoming events: 15th Achieve Tahoe Rubicon Trail Experience, the 50th SCORE Baja 1000 with BFGoodrich Tires and 1st Fury Rode. Based on my experience with these women, the choice will not be an easy one.
On a final note: Not only was I the photojournalist for this event, I also got to interact with and see some very talented women. I saw them pushed to their max; laughing, crying and putting themselves into some very uncomfortable situations. Why did they do it? Because they are the kind of people who look for challenges.They want to team up with the creator of this challenge/training week-end, Charlene Bower, on three extreme offroad events and live life just a little bit out of the box….where the fun is.
For more information about The Ladies Offroad Network go to: https://www.facebook.com/LadiesOffroadNetwork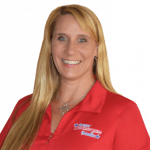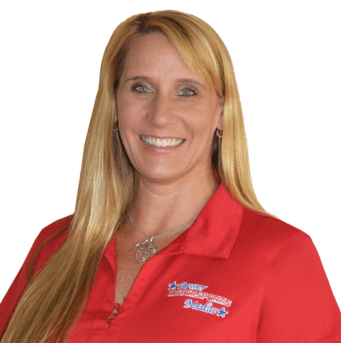 About Charlene Bower: Charlene worked upper retail management at multi-line Powersports dealerships for 11 years and in magazine media for 4 years before founding Bower Motorsports Media in 2009. She has built brands that include the online talk show Bower Power Hour, Race Team Store online marketplace, I'm Not Just A Girl clothing and jewelry line, Ladies Offroad Network website and events devoted to women offroaders, and Racer Marketing School for online education. Charlene is a dirt bike rider, hard core wheeler, and the only female member of the Arizona Undertakers 4×4 club. In 2014, she earned the title of "Fastest Girl Up Backdoor" at the King of the Hammers Backdoor Shootout. With different contest winners in her co-driver seat in 2015, her team took 2nd in RallyVenture and in 2016, they placed 1st in the Rebelle Rally and 2nd in the Pro Class at 36 Hours of Uwharrie. Charlene has been recognized by BFGoodrich Tires as one of their Performance Team Members, and was recently voted by peers as an Off-Road Motorsports Hall of Fame Industry Rising Star. In 2017, Charlene obtained her training certification from the International 4-Wheel Drive Trainers' Association.