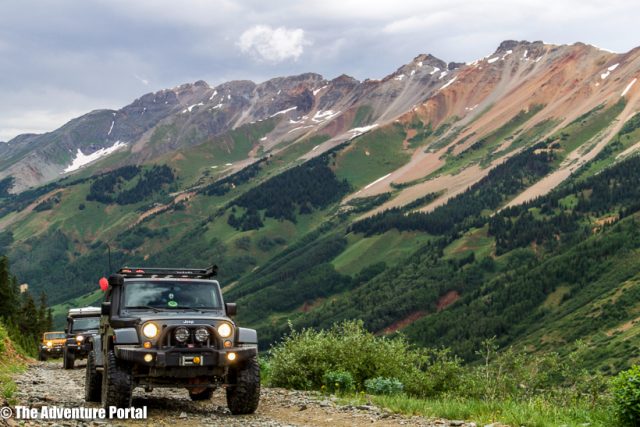 It was an epic journey. Full stop. One I will not forget. I had the opportunity of going on a ten-day, off-road trip through Colorado along the Colorado Backcountry Discovery Route. From July 10-July 19th, a group of us travelled from the Four Corners Monument, where the borders of New Mexico, Arizona, Utah and Colorado converge, up to the Wyoming border. Chris Wood, Director of Sales for American Expedition Vehicles, has driven two other BDR's and this year had chosen to drive Colorado. He invited me the Editor of TAP, Ken Beahm, a SAR volunteer and contributing TAP author, Steve Drewniany, Firefighter/Paramedic and Jackson Ellis of Glendale Dodge, Chrysler Jeep, an authorized AEV dealer. All of us have known each other and Chris for a few years and have, co-hosted, attended or assisted on the AEV in-field trainings and runs (including the AEV/TAP women's runs). Our rigs are all fully capable, AEV built, Jeeps. None the less, everyone had them checked out before taking off. On an extended, off-road, camping-in-all-kinds-of-weather kind of a trip, a good, compatible team, and mechanically solid rigs really matter.
Route planning began months earlier via e-mail and phone. The team is spread out and lives from up in Washington state to close to Tijuana BC, so face to face conversation was out of the question. Chris scoped out the route using the Butler Colorado Backcountry Discovery Route map, Google Earth and ridebdr.com. If you go on a BDR road trip, these are excellent resources to use. Chris broke the days up according to mileage, points/passes of interest and the availability of what appeared to be good primitive camp sites by searching via Google Earth. Because we were to travel at high altitudes, we needed to check which passes were still closed due to the amount of remaining snow cover (CO had 150% of its average snowfall this season), and what alternate routes could be taken. (These were listed on ridebdr.com.) Steve also checked the status of fires to see if any were burning along the route. There were a few active fires, none close to the CBDR.
There was a lot of planning around the type of gear to carry: tools, spare parts, rig fluids, extra water and fuel storage. We discussed how to cope with the possibility of altitude sickness as all of us come from close to sea level altitudes and this trip would take us up to 12,600 ft. Chris took this into consideration when planning the first few days of our trip and the goal was to ease into altitude gain. Each one of us have experienced altitude sickness and welcomed this strategy. We discussed the importance of hydration (electrolytes), frequent high calorie snacking to keep our concentration levels high, and the necessity of calling for breaks when needed. We also talked about the fact that the weather would range from 95 degrees and sunny, to frequent thunder and lightning storms, rain, hail and temps in the low 40's. This meant packing efficiently and including multiple layers. When packing for a long journey in a Jeep, economy of size is critical.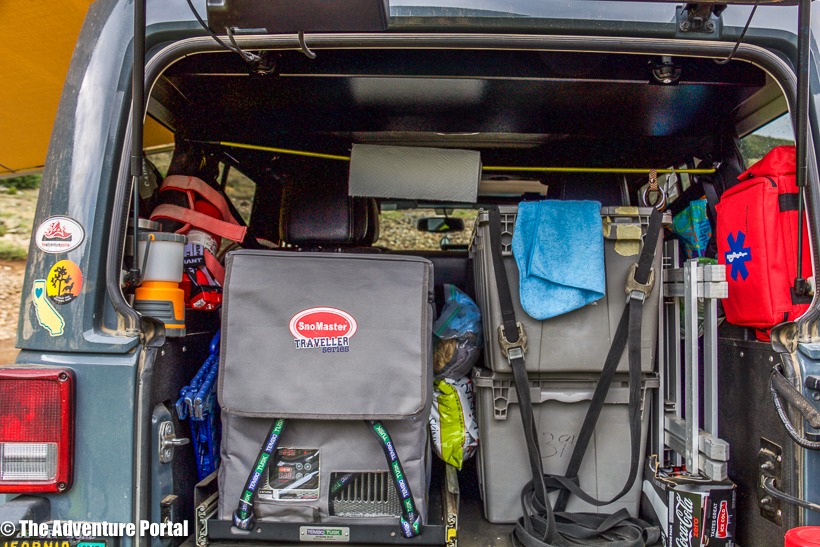 The route had us to stopping in towns to refuel and buy any essentials almost every day. Because of this, we got to visit Cortez, Telluride, Ouray, Silverton, Lake City, Salida, and a few ghost towns. We also spent three days exploring the Alpine Loop in the San Juan Mountains, which was outstanding. It was great getting away from everyone and everything, enjoying the backcountry then cruising into Ouray for ice cream at 10:30 in the morning. What's a vacation (work trip) without ice cream? Seriously, most of our time was spent in the pristine backcountry of Colorado. The wildflowers were out in full bloom, there were snow-capped mountains in the distance (or snowbanks on either side of us), a vast array of trails to drive…but nothing too technical. It was one of the best trips I've ever taken!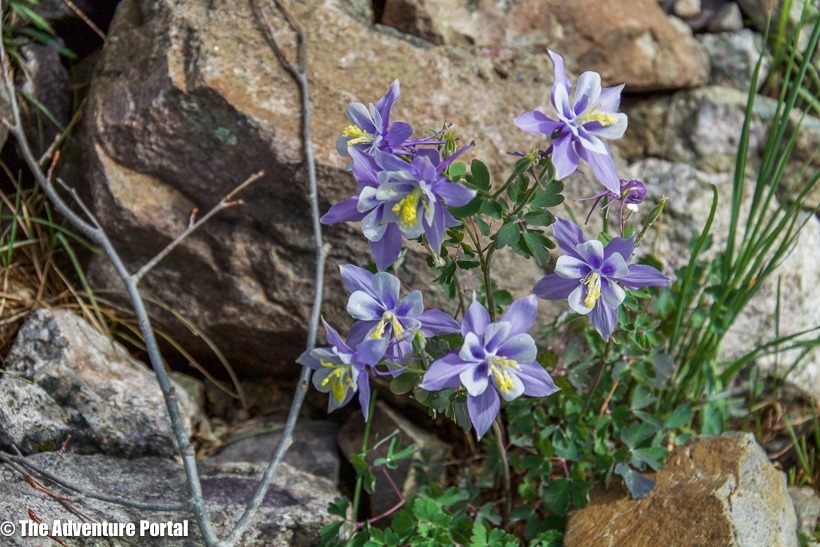 Before the trip, Ken told me to be prepared for a mental endurance test. He said that ten days of driving, setting up and breaking down camp in all kinds of weather, would get to me at some point. I thought he was dead wrong. I love driving, I love camping, I am super human. Nope. Day seven body slammed me… for no particular reason. I had slept fine. The lightning and thunder had travelled onward and left us alone. My body had enough calories and hydration, but it happened anyway. I bonked, but kept on driving, came alive again and all was well. So, not so super human after all.
My advice to anyone who can get enough time off of work and who is vaguely interested in backcountry exploration is…GO. Make it happen. Do it with a group of friends. Do it safely and hang on for the ride of your life. What follows is a daily photo journal. I have provided GPS coordinates for our campsites…except for a secret one which I risk losing my life if I tell…so I won't. As you will see, we took our time. We took lots of photos, we chilled, we enjoyed the trails, the sights and the company. I will do my best in describing where each of the photos were taken, but can't promise perfection there. If you like, follow along on Google Earth. As I mentioned, that's how Chris found our campsites. He calculated how far he wanted us to go in a given day then swooped down using Google Earth to check for areas to primitive camp. We had AMAZING camps….every night. Enough said: Read on and TAP into Adventure!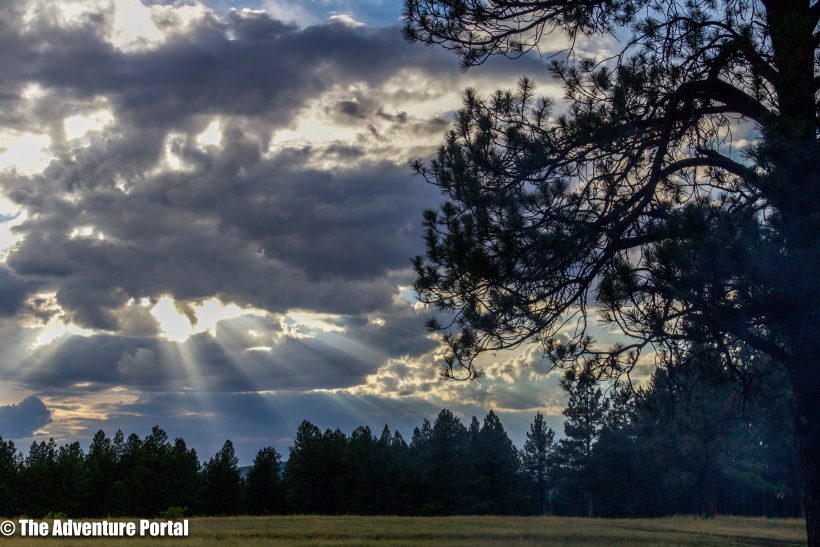 Day 1 July 10, 2017- drove 75 miles: The first day, we lined up at Four Corners Monument then headed out, passing through Cortez toward the town of Dolores. We had a relatively short day in order to allow for altitude acclimation. We camped in a beautiful flat field that apparently belonged to a herd of cows who made their presence known to use just after we had finished setting up camp.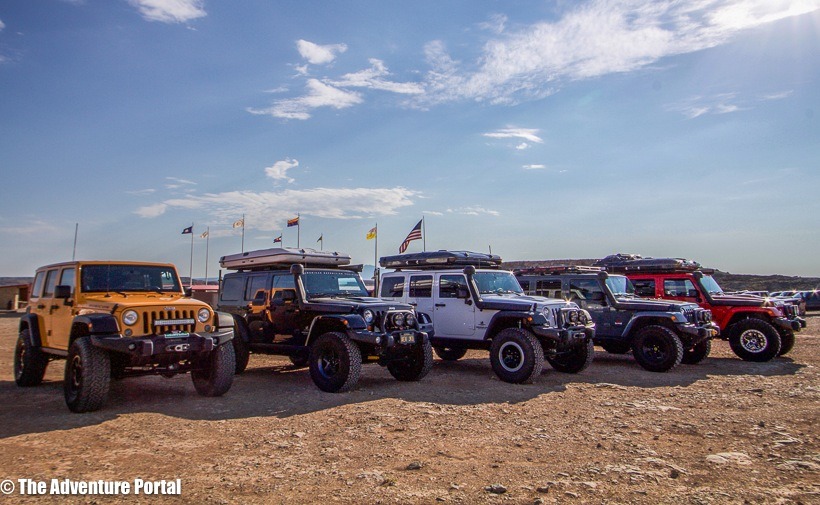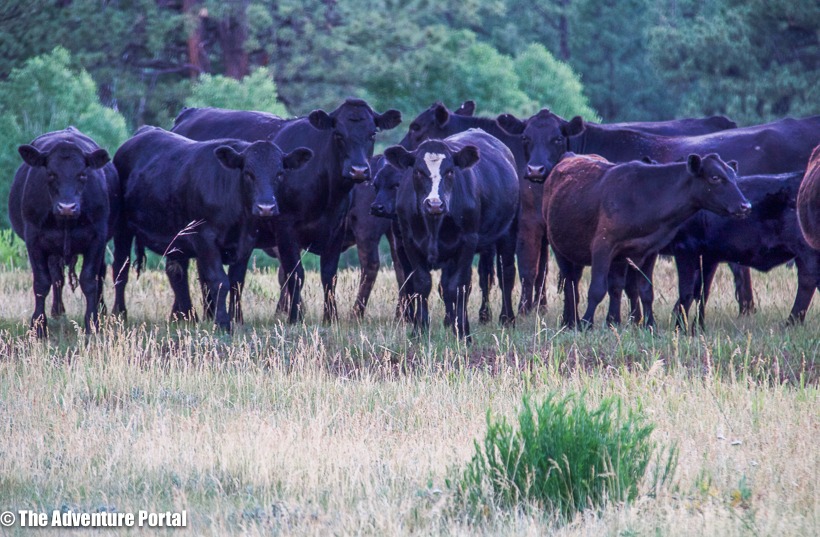 Three out of five of us had James Baroud roof top tents and I'm not going to lie, I was a little jealous. Their set up and breakdown was fast and easy. No wet ground to deal with, and all sleeping items were stored in the tents, freeing up room in their Jeeps. Our campsite was near Lake Dolores. Camp coordinates: 37.6608 N, -108.4342 W, elevation: 7,825 ft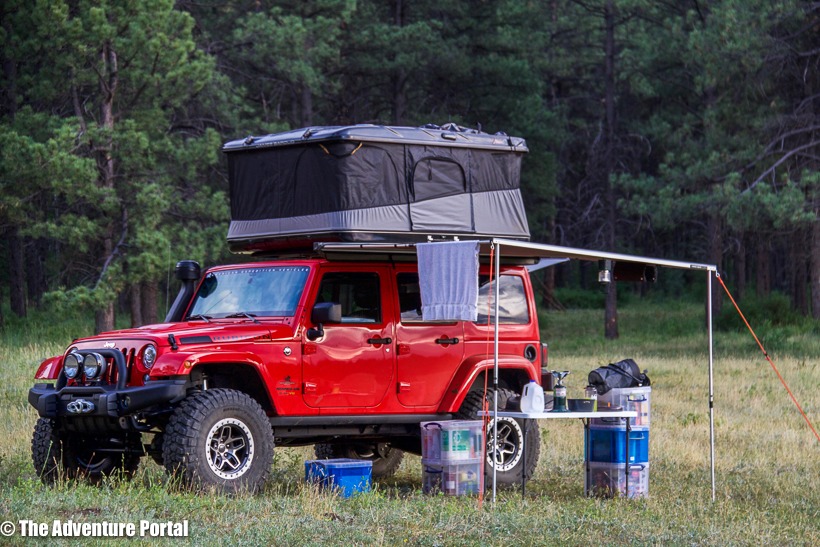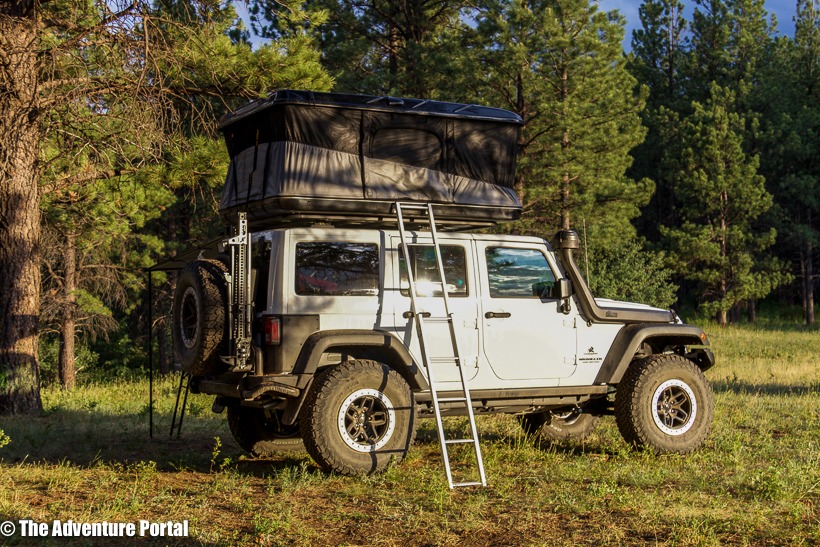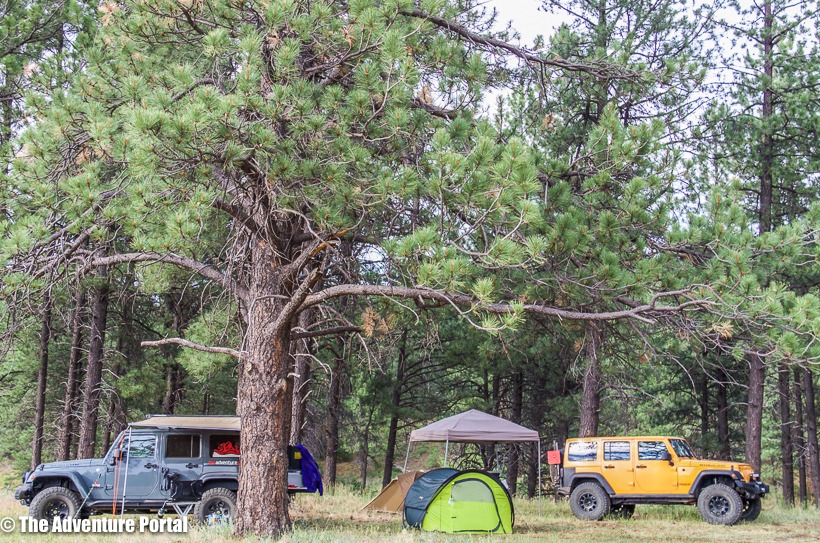 Day 2, July 11 -drove 108 miles: We drove by Lake Dolores, then headed up Groundhog Mountain and out toward the San Juan Mountains. We had lunch by the river in the picturesque town of Telluride (elevation 8,750) then drove over Ophir Pass…..stunning. That evening we camped at a secret spot by Mineral creek. Camp elevation: 10,755 ft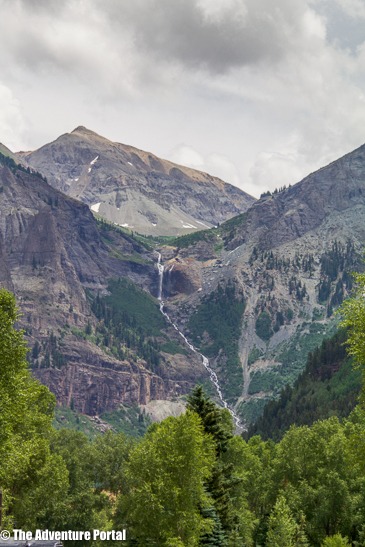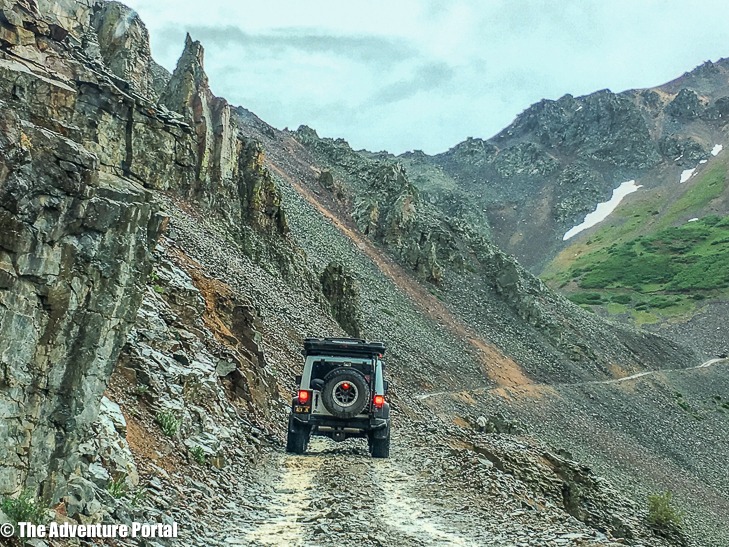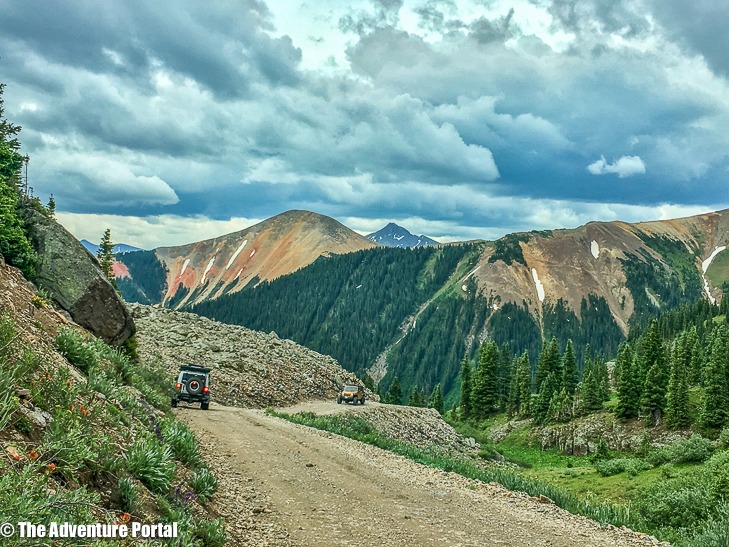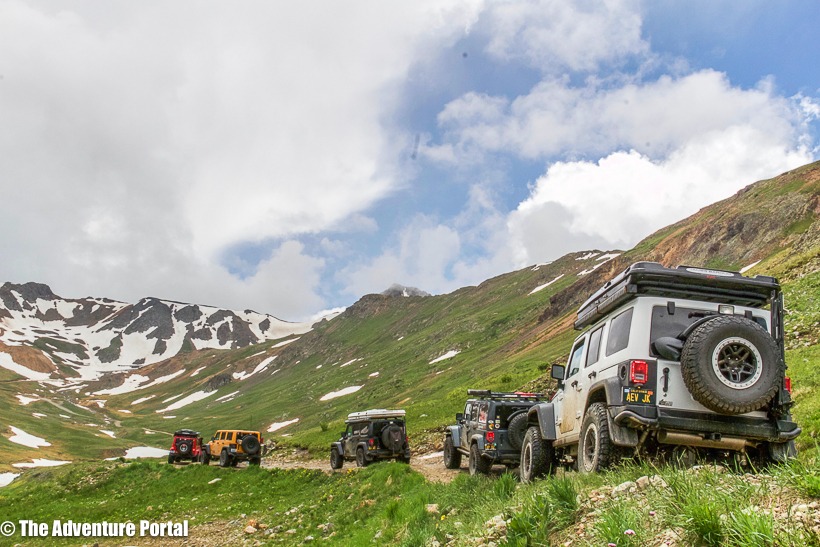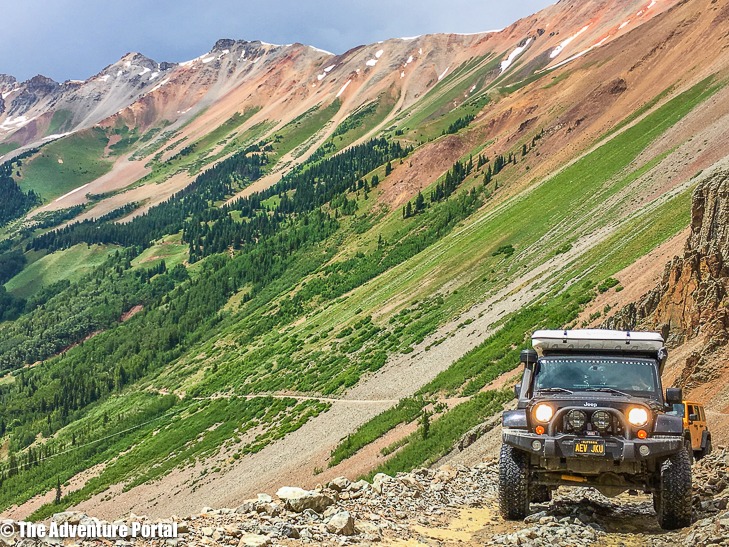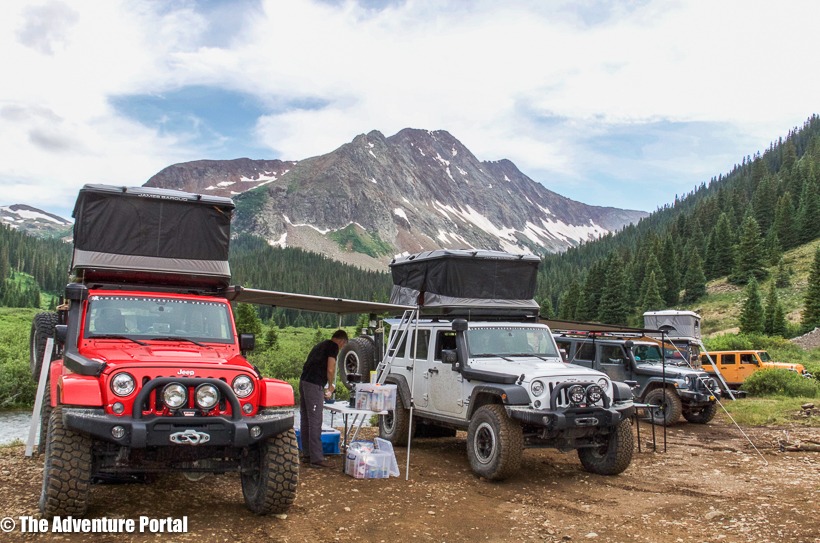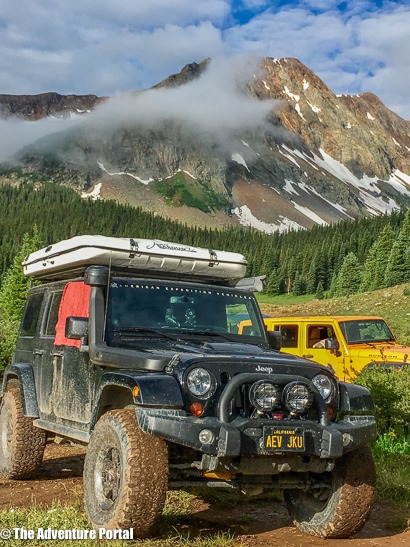 Day 3, July 12-Drove 40 miles: Today we entered the Alpine Loop area. We went to the town of Silverton for fuel and checked out Animas Forks ghost town. After that, we headed up to the Alpine Loop area and drove California Gulch and Corkscrew Pass. That night we camped in Poughkeepsie Gulch near Ouray. Camp coordinates: 37.9663N, -107.6269, elevation: 10,492 ft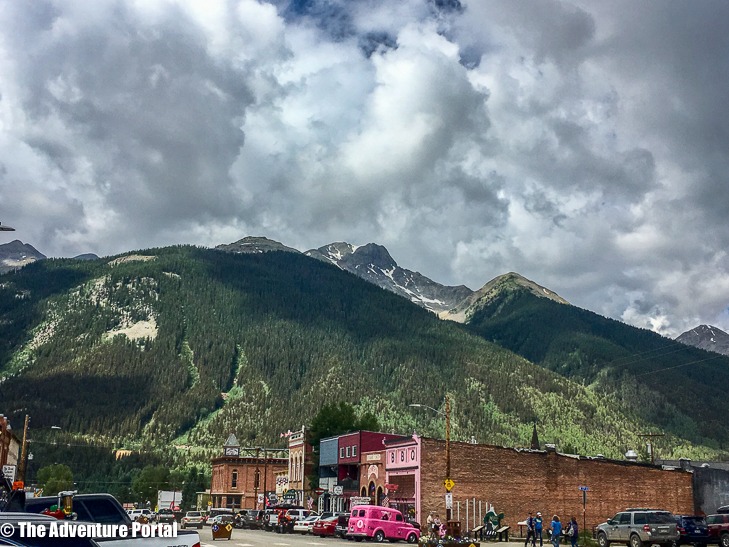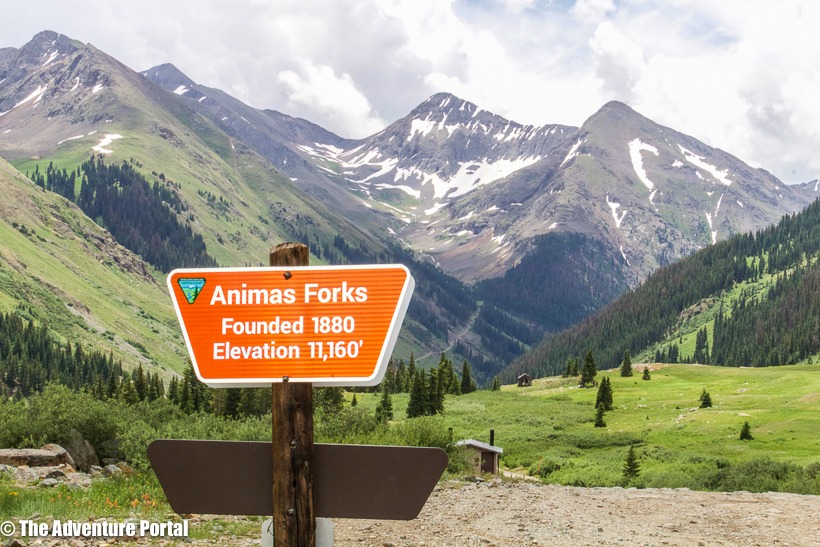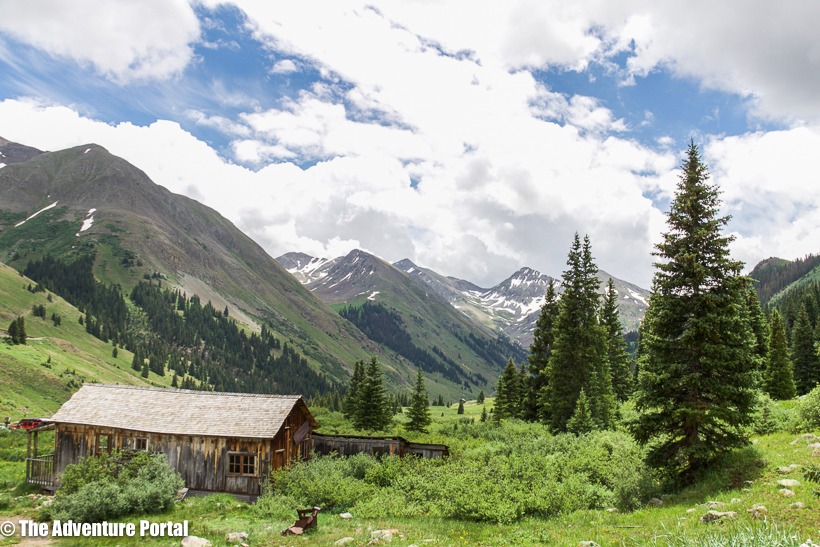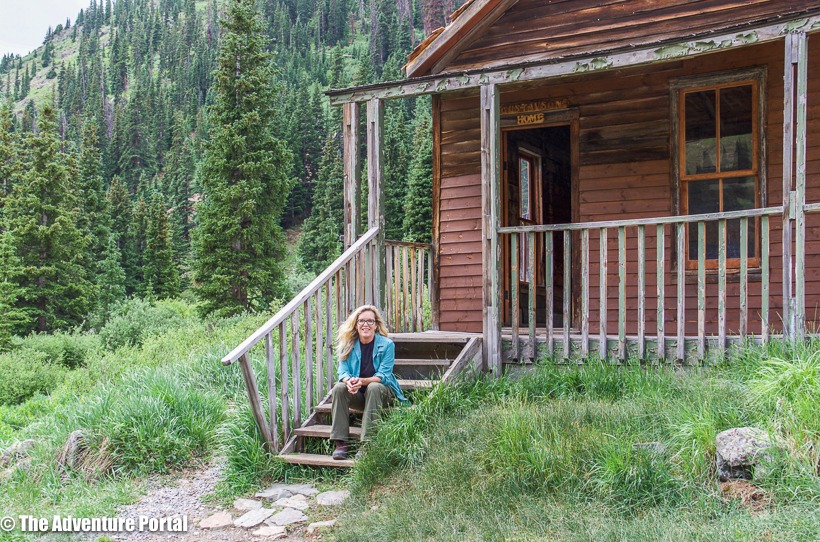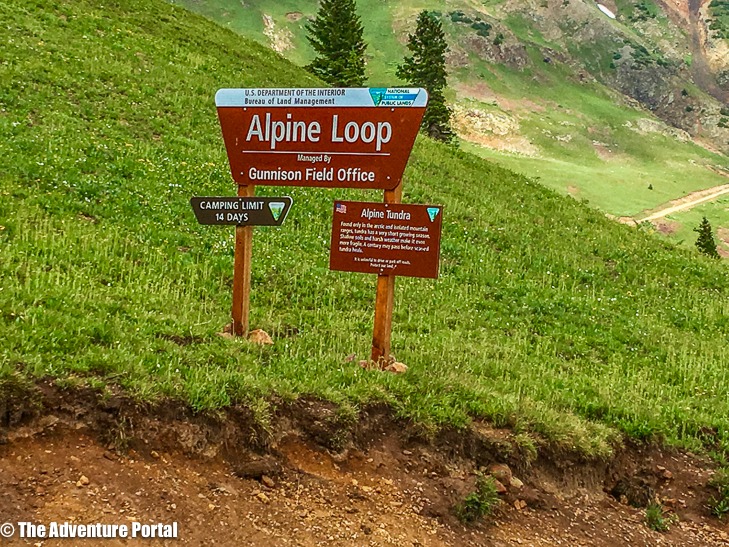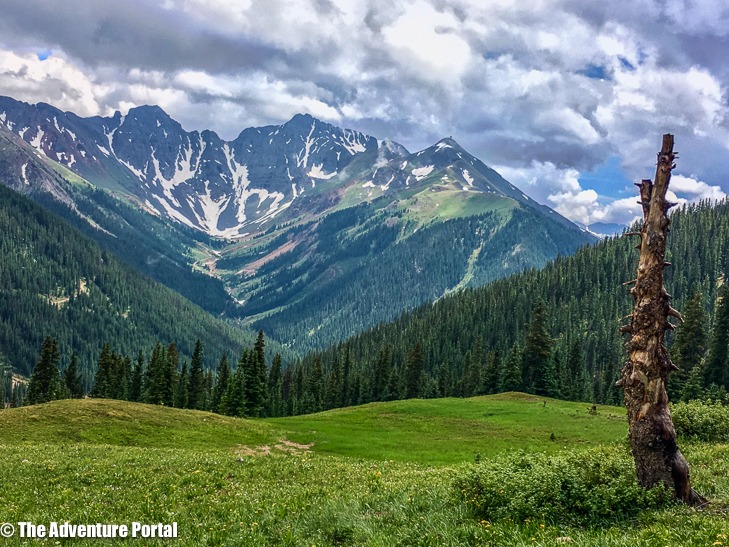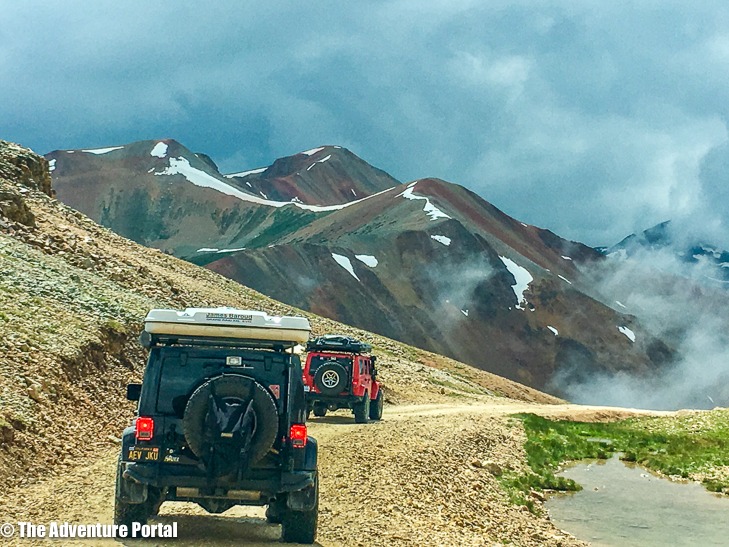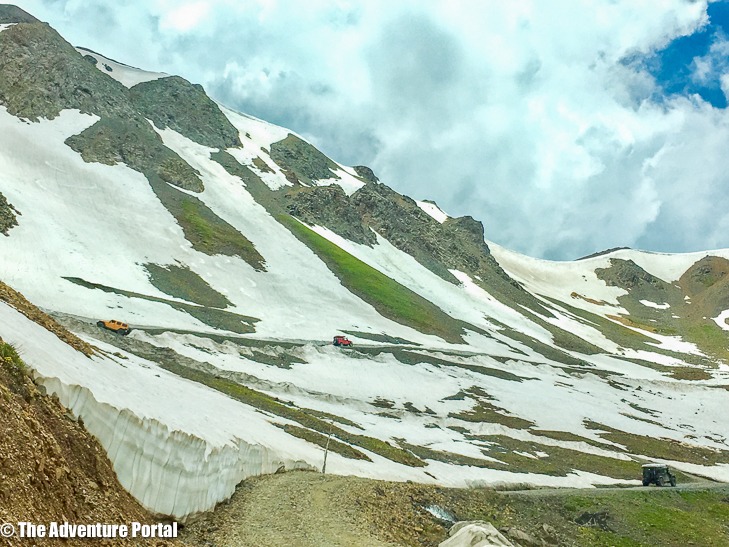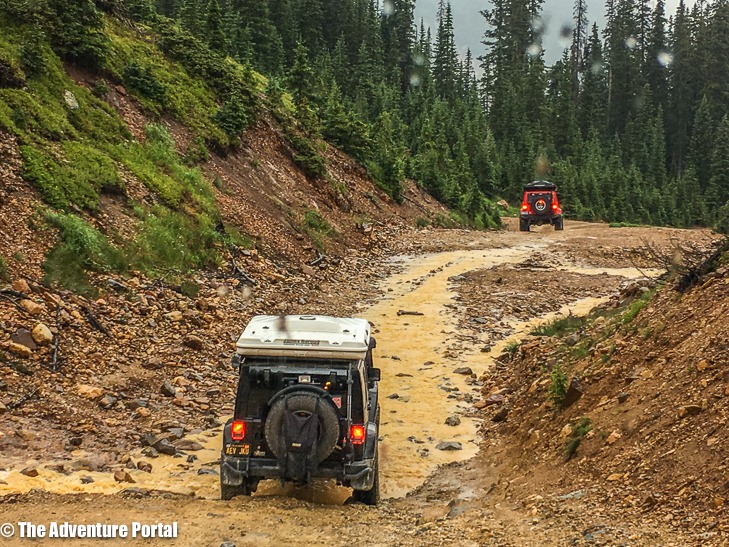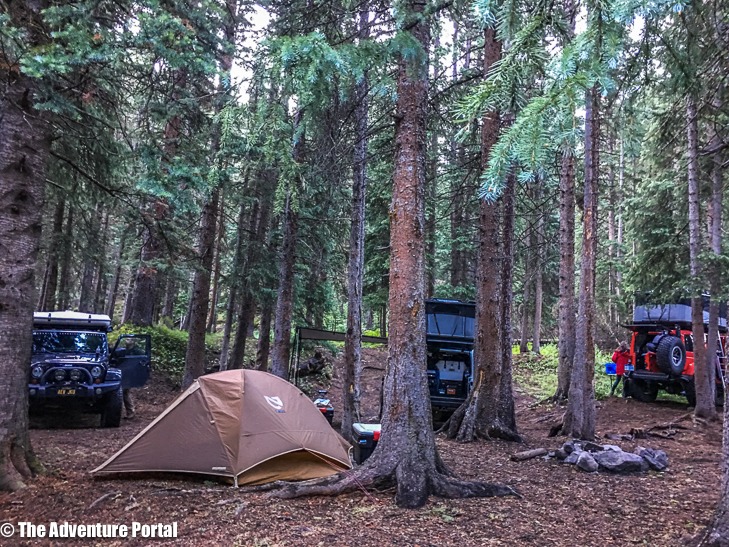 Day 4, July 13-Drove 61 miles : We went to check out the beautiful little town of Ouray, fondly referred to as the Switzerland of the United States. We got fuel and ice cream (yes!) then headed out to Cinnamon Pass. That night we camped near Cottonwood Creek Camp coordinates: 37.9000 N, -107.4414 W, elevation: 10,348 ft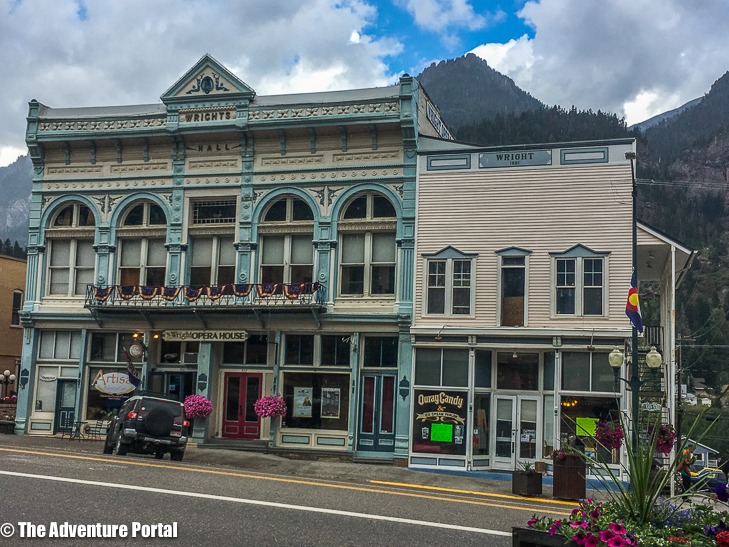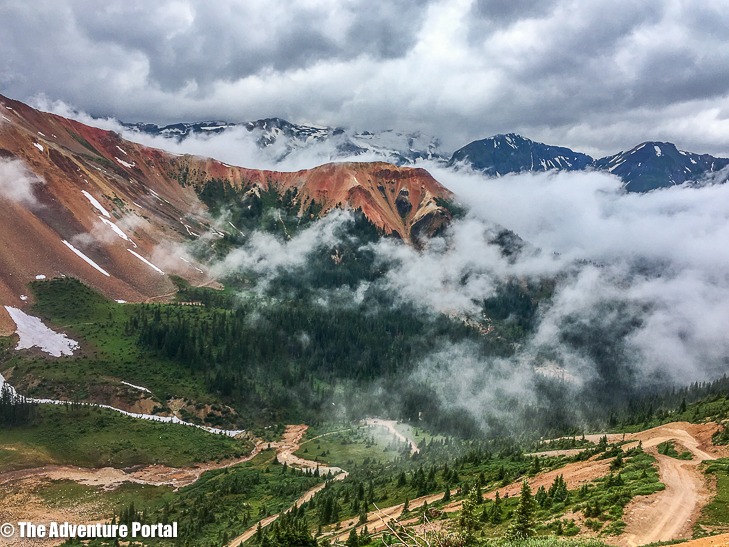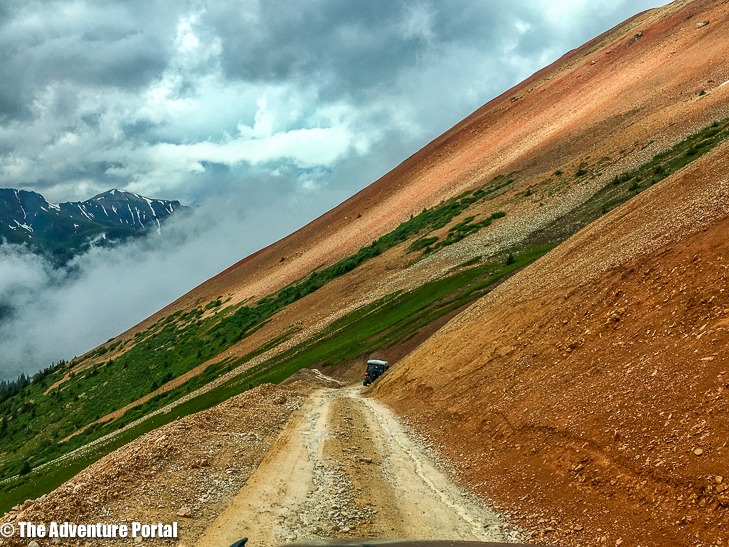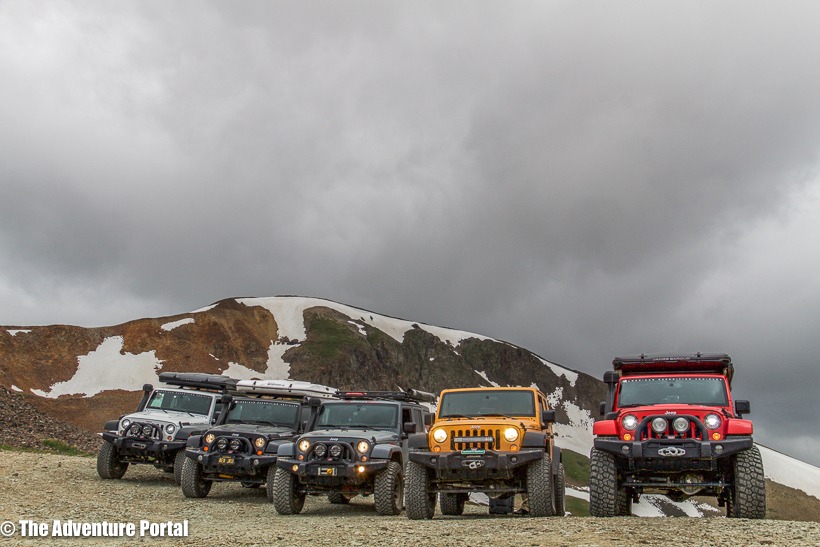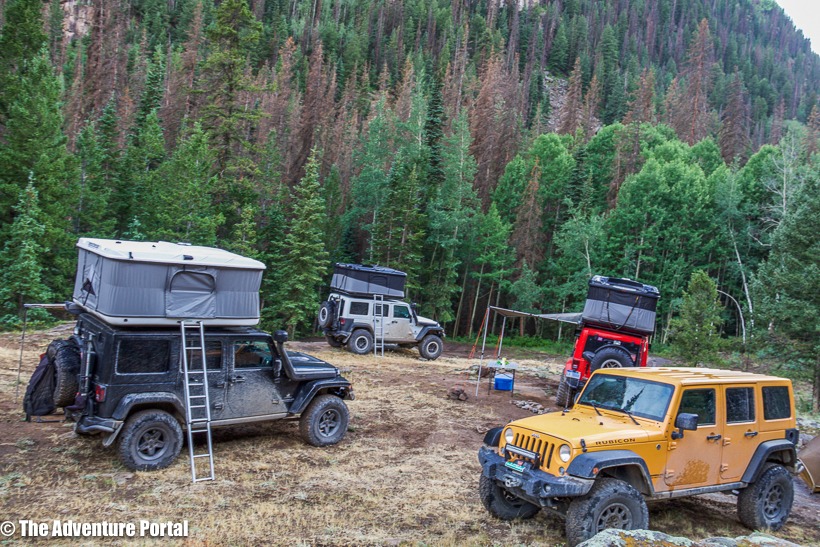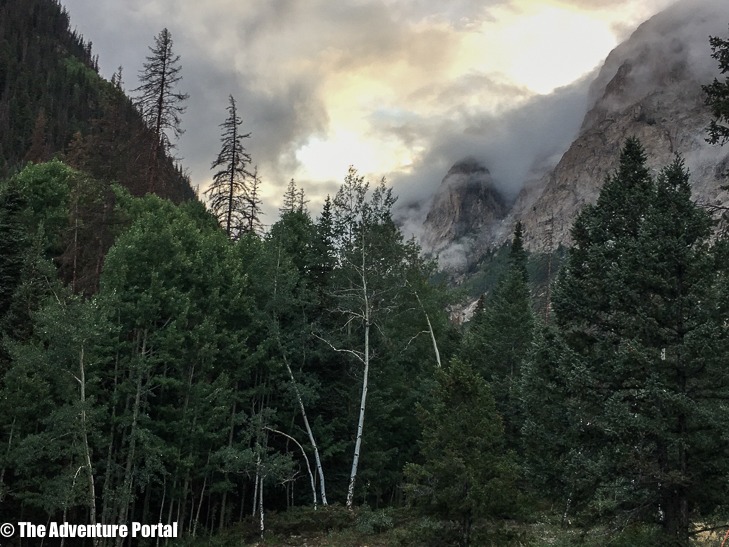 Day 5, July 14-drove 86 miles: Today we drove through Lake City, past Lake San Cristobal and camped near Razor Creek Dome. Camp coordinates: 38.3476 N, -106.7429 W, elevation: 9,137 ft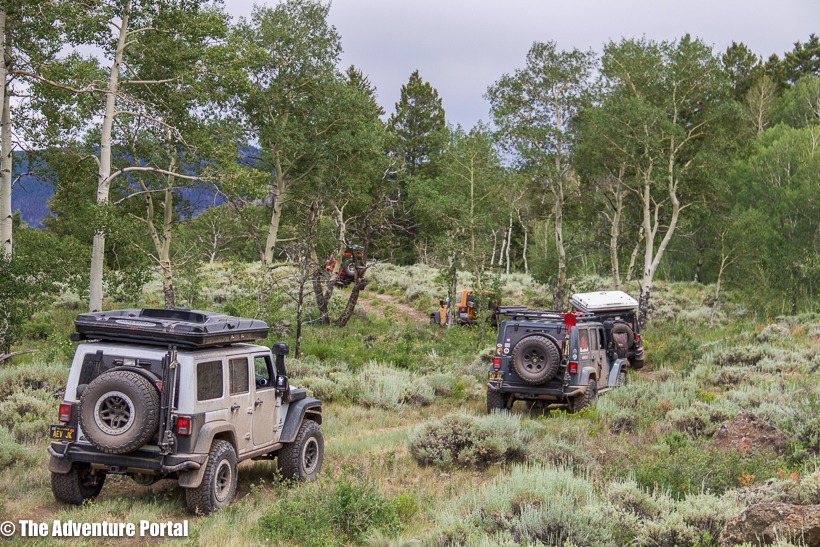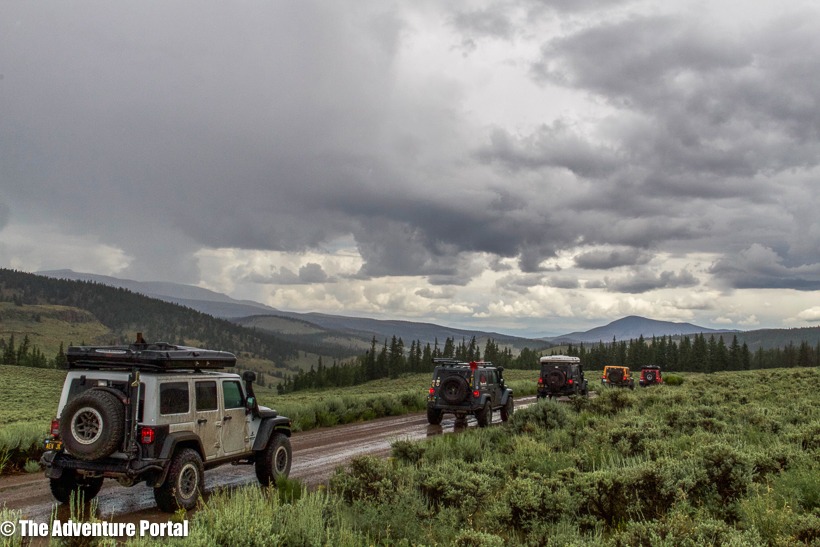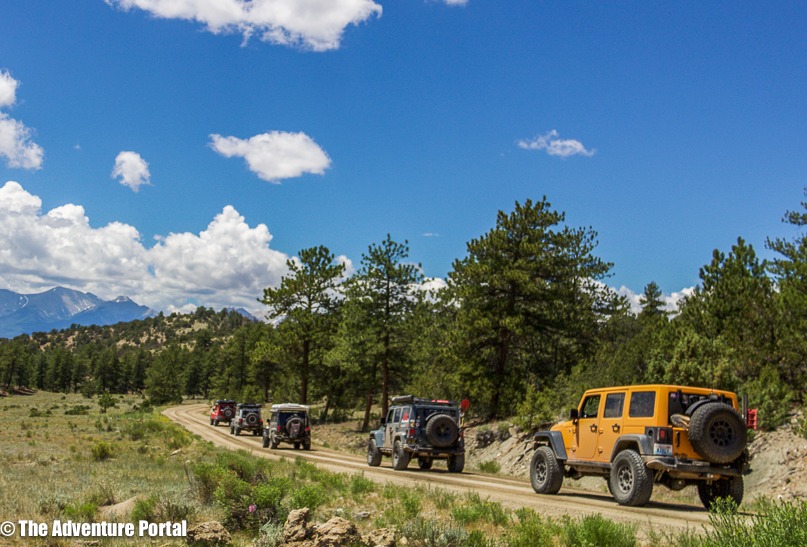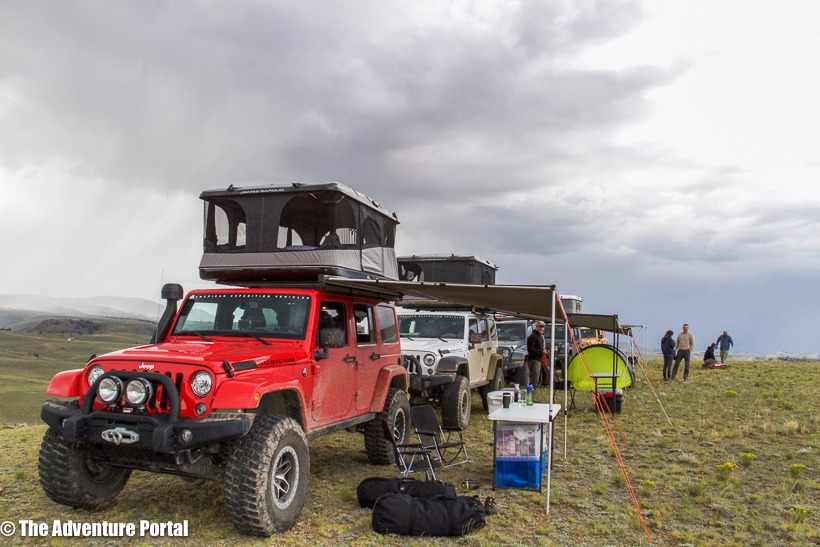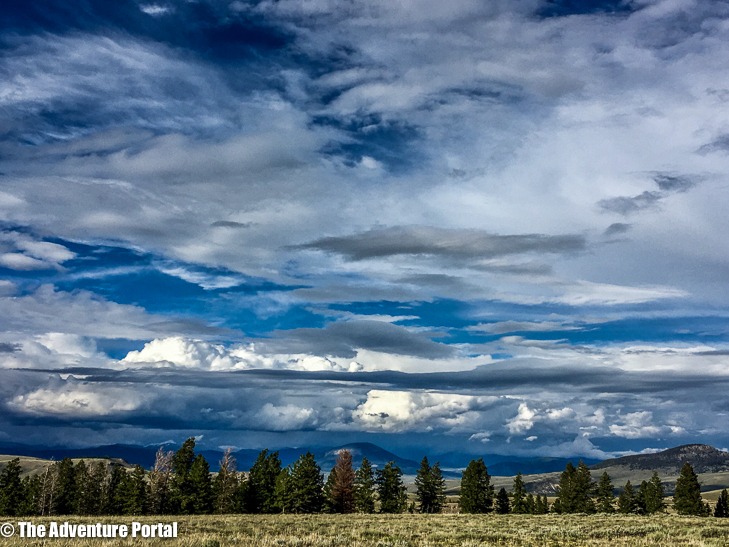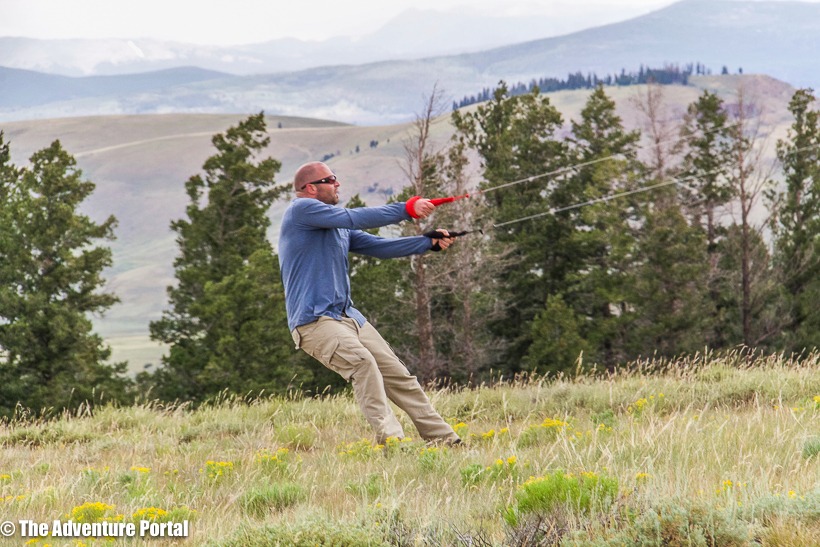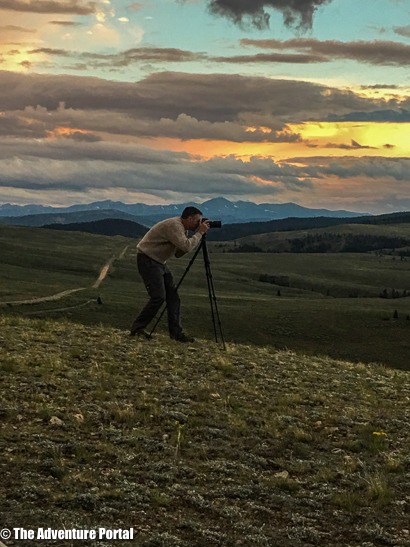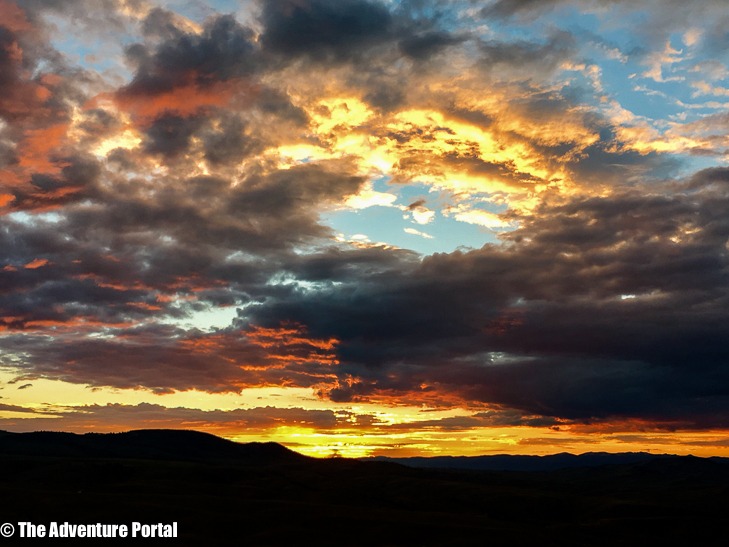 Day 6, July 15-drove 80 miles: We drove over Old Monarch Pass and the Continental Divide (11,375 ft). Stopped in Salida for lunch and fuel then passed through Gunnison National Forest and San Isabelle National Forest. We camped on a bluff overlooking Nathrop CO and watched large, dark storm clouds form on both sides of us. We were pretty sure that the two storm systems would meet overhead and drench us. We ended up getting only a few minutes of hail, rain, thunder and lightning that evening. Nothing too bad. In the end, the storms stayed on either side of us. Camp coordinates: 38.7038 N, -105.9758 W, elevation: 10,144 ft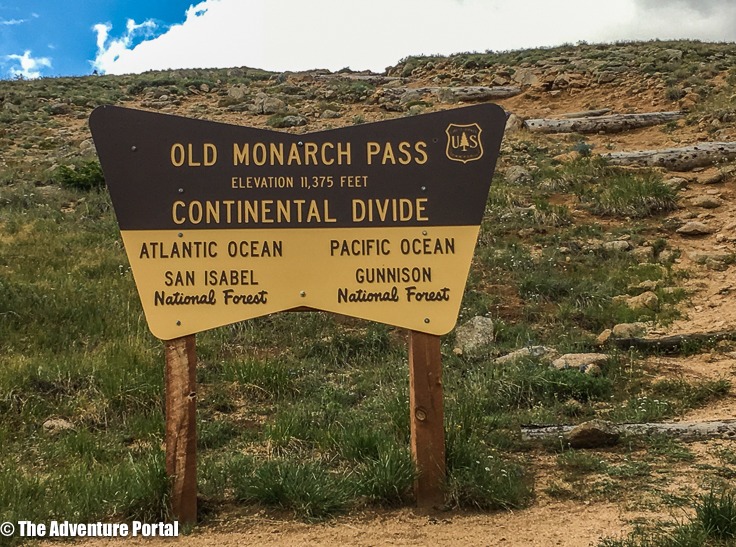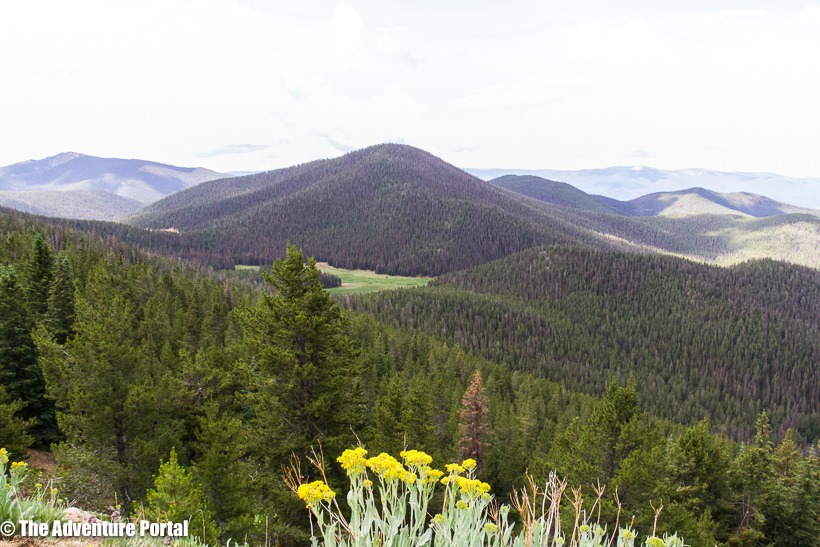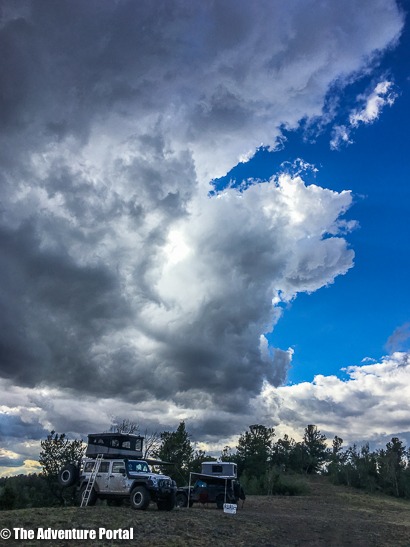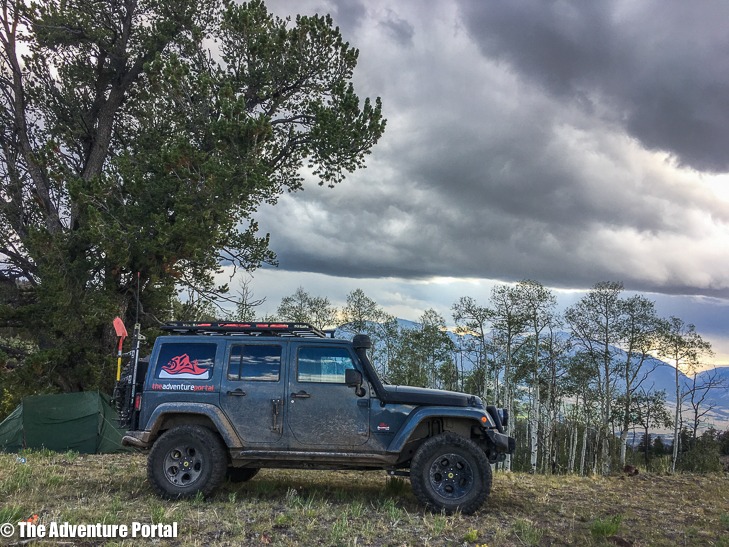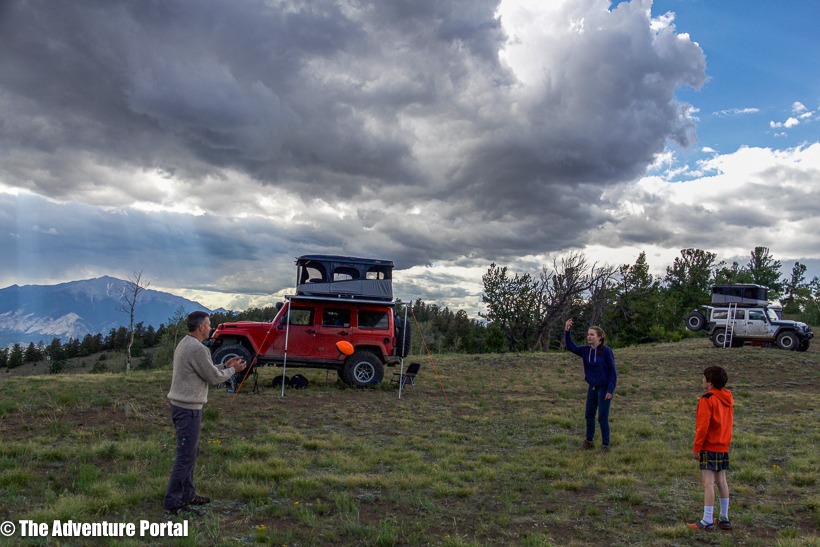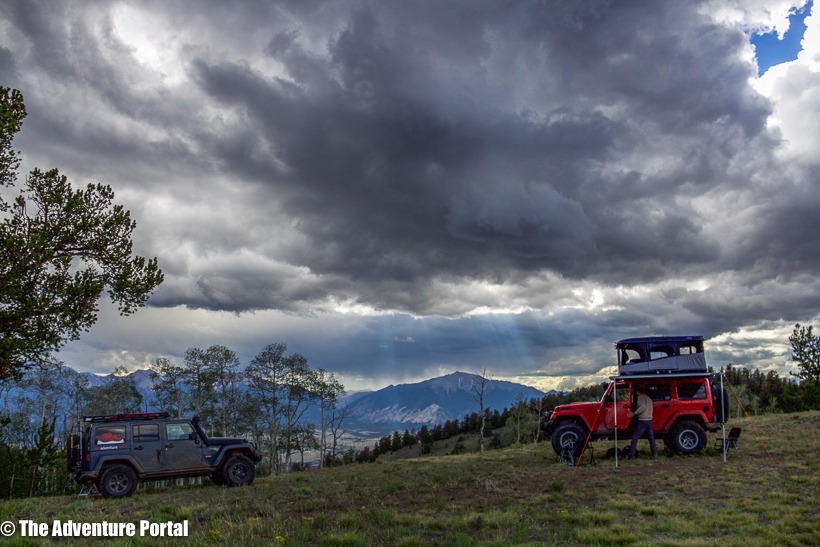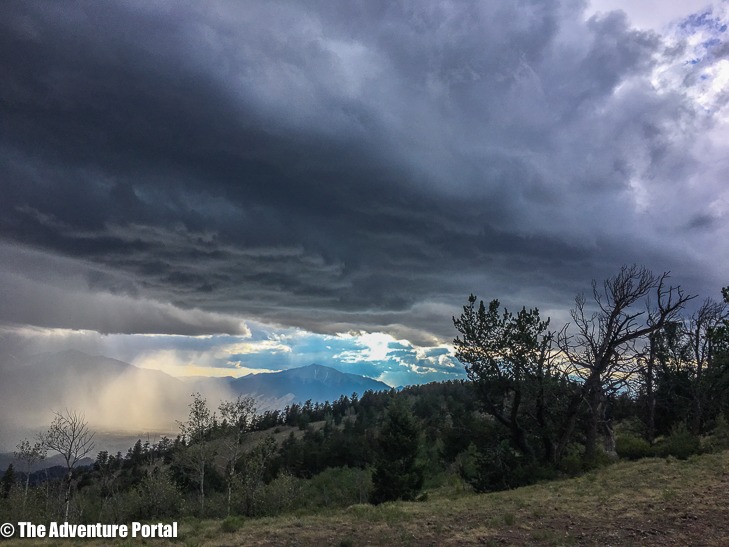 Day 7, July 16-drove 74miles: We drove through Pike and San Isabelle National Forests, through the town of Buena Vista, then past Turquois Lake. Some Super fun driving, some "meh" silty road driving and some slushy hail. We camped at Weston Pass. Camp coordinates: 39.1020 N, -106.1572 W, elevation: 10,846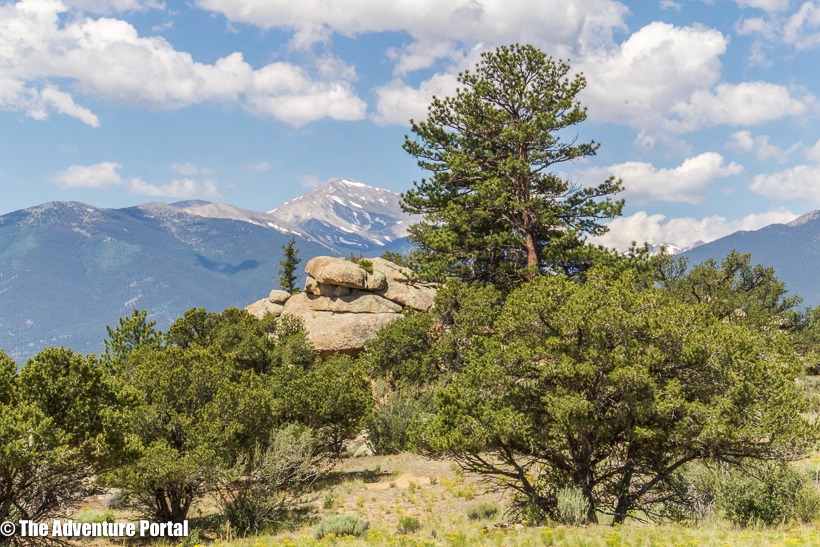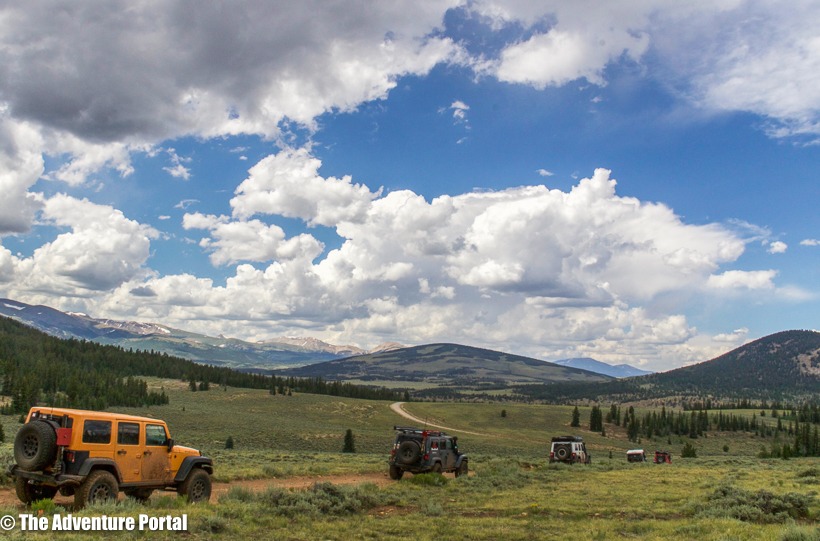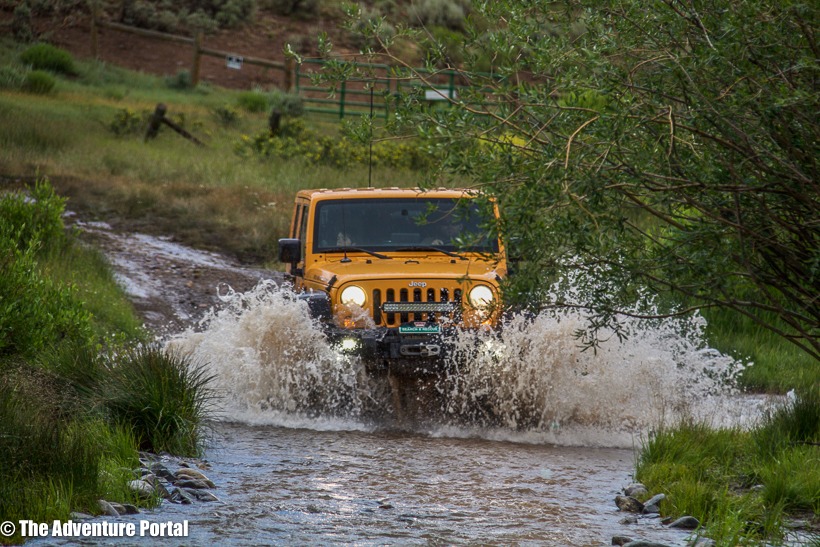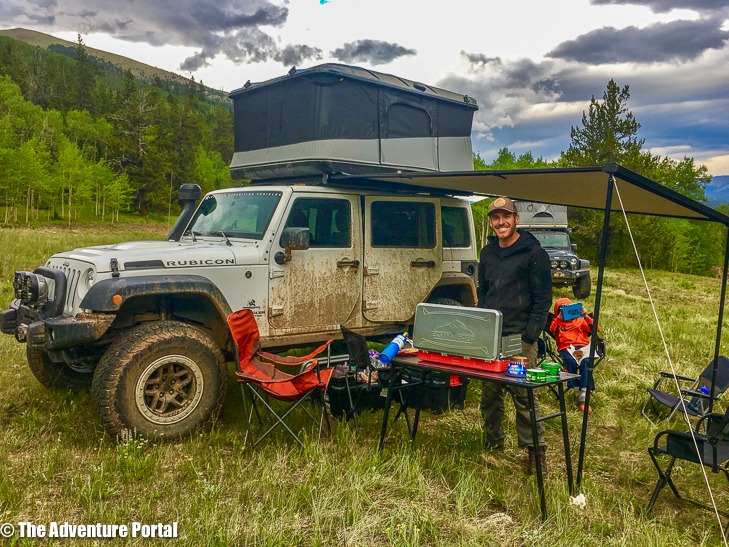 Day 8, July 17-drove 103 miles: Went over Hagerman Pass, on to Crooked Creek, then past Mt. Massive Lakes. There was quite a bit of ( I'm changing my air filters as soon as I get home) silty road driving again today, but once again, the views were stunning. We camped near Green Horn Mt. in the Gypsum hills. The terrain here turned to chaparral and it was 98 degrees when we hit the town of Gypsum. Camp coordinates: 39.6963 N, -106.9435 W, elevation: 7,638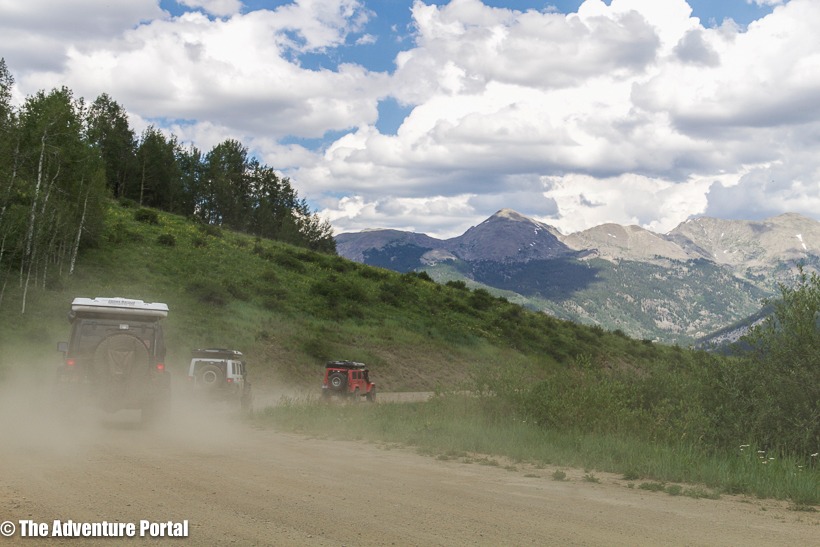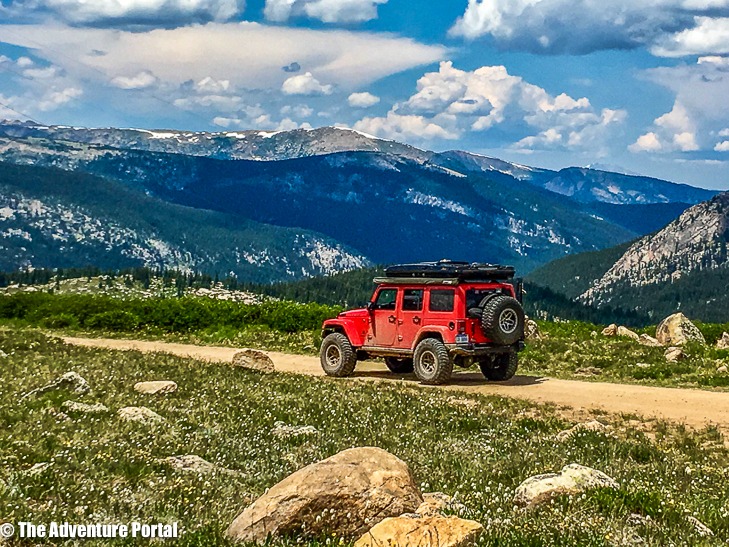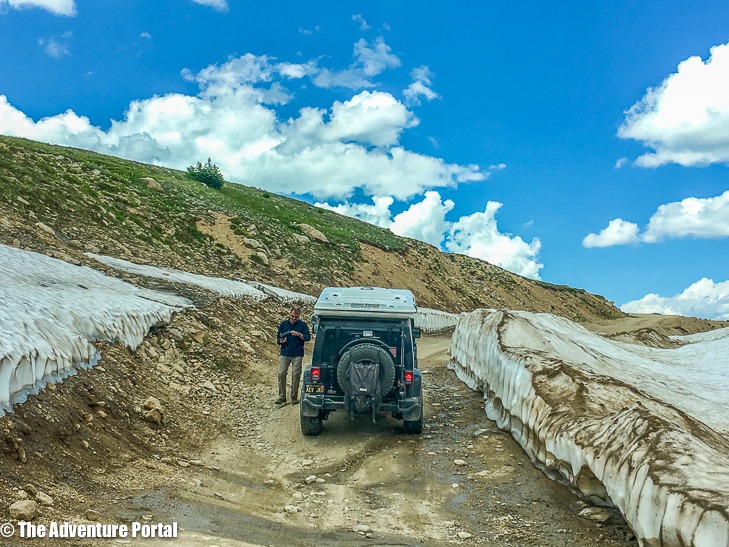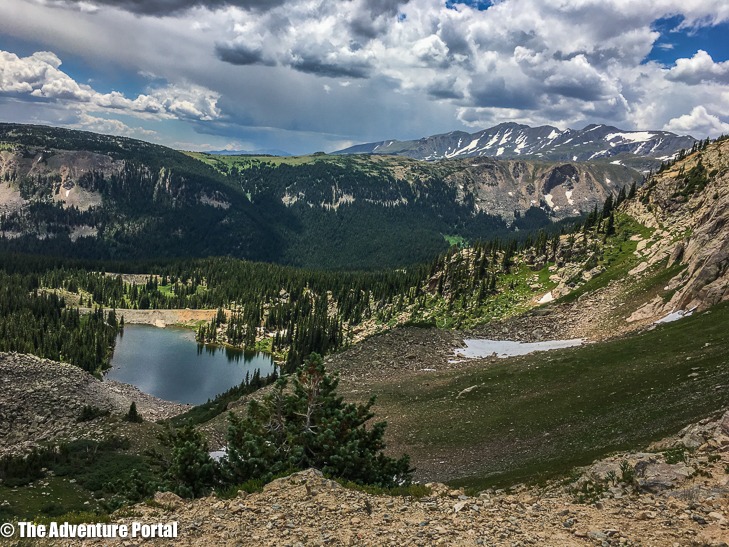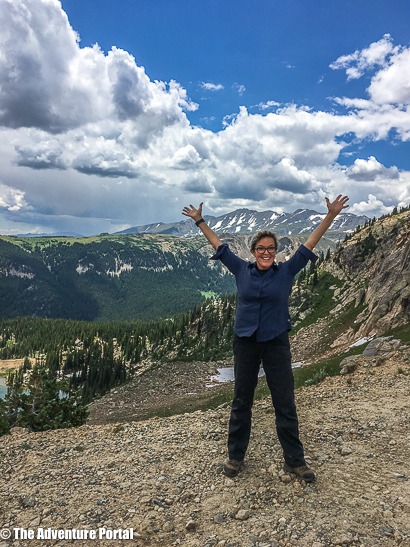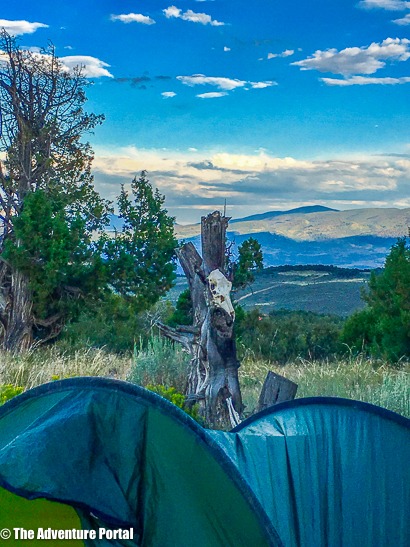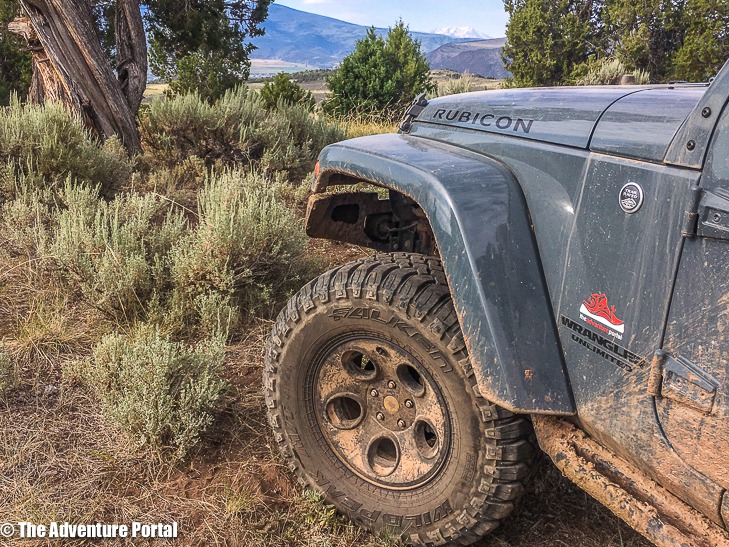 Day 9, July 18-drove 116 miles: We left Gypsum, driving through Medicine and Bow-Routt National Forests, past Crooked creek pass. The terrain reminded me of Sedona with it's red rocks and scrub brush. That night, we stayed in a hotel in Steamboat Springs. elevation: 7,638.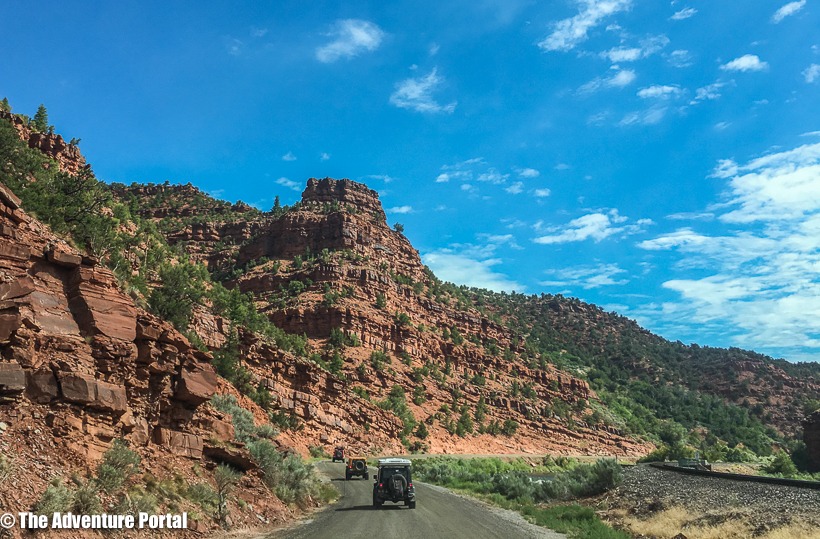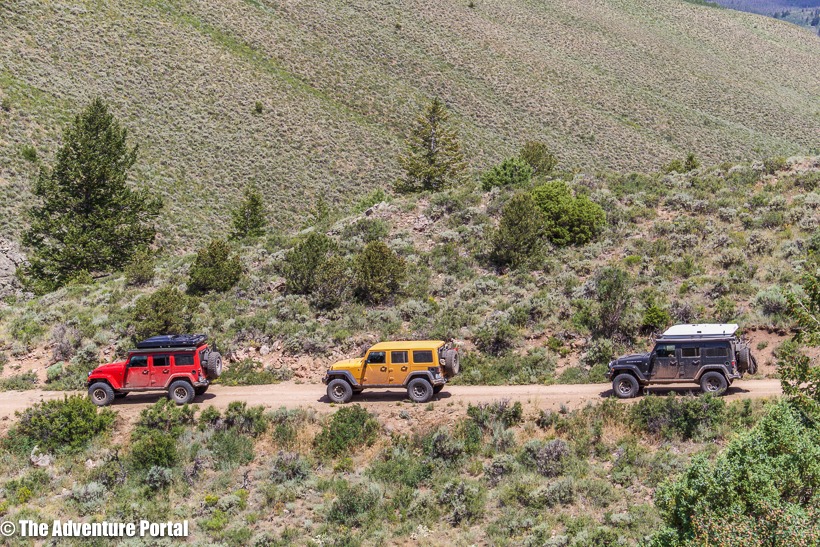 Day 10, July 19-drove 88 miles: Steamboat to Baggs WY. The last leg of the journey was mainly through farmlands and ranches. Beautiful country.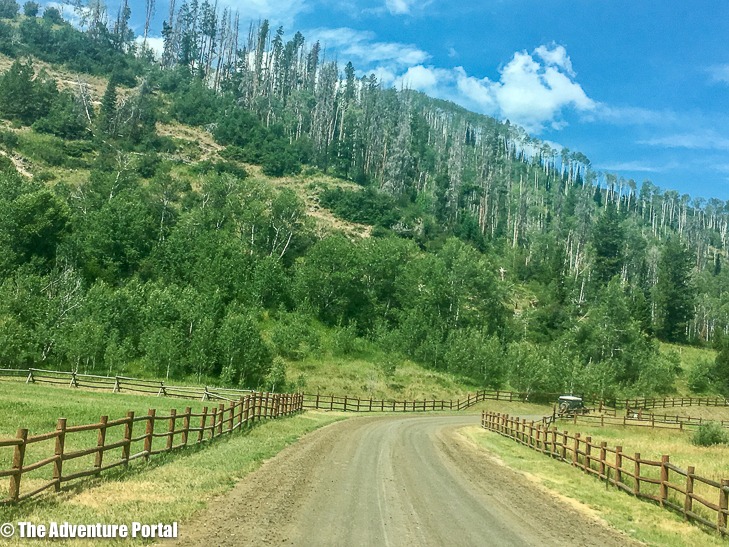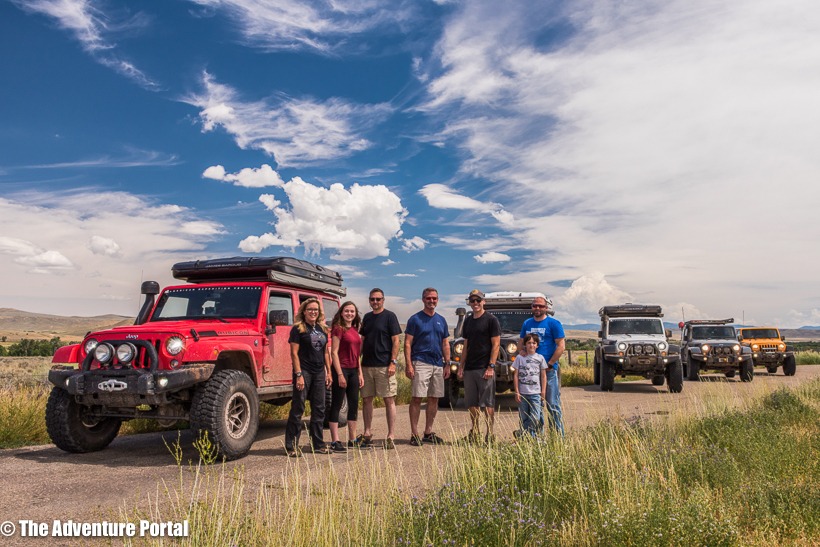 Colorado is a unique and beautiful place. The CBDR gave us an opportunity to travel through the state, off the beaten path, to see some of the natural beauty that this part of the country has to offer. As I stated earlier, if you have even the remotest possibility of going, do it. Prepare for sure, be safe and enjoy the ride. I can't wait to get back out again.
Author: Lori Palmer, TAP Editor and Co-Founder.
TAP would like to extend a big thanks to the following companies who supported TAP's trip along the CBDR.
Our next article will contain a product reviews. Do not miss it!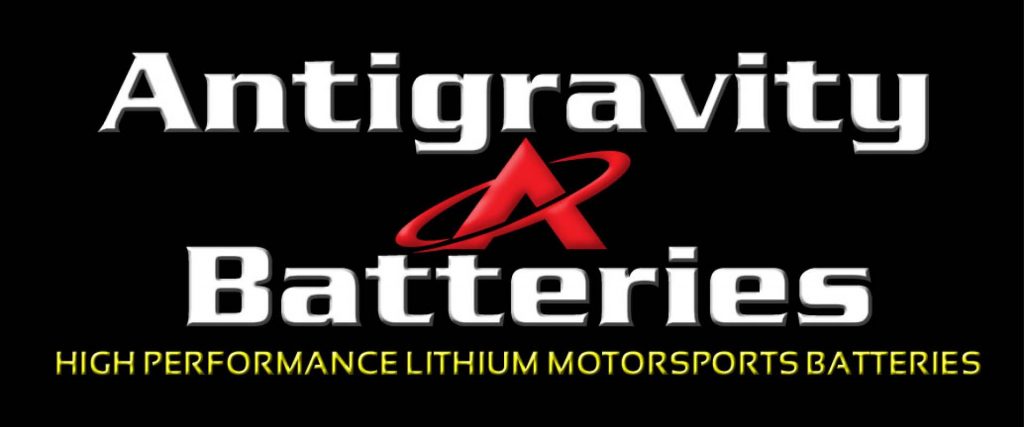 CHECK OUT the Utah BDR Trip HERE