Last week we gave you a few gift ideas for the overlander in your life and we couldn't stop there! So, here's Part Two of TAP's Holiday gift Guide. Everything listed here is in our trip kit and we personally use and endorse. Read on, then highlight the link and send it to whomever is going to be giving you gifts this year….(Santa…I hope you're listening!).
Mr. Heater, Little Buddy Propane Heater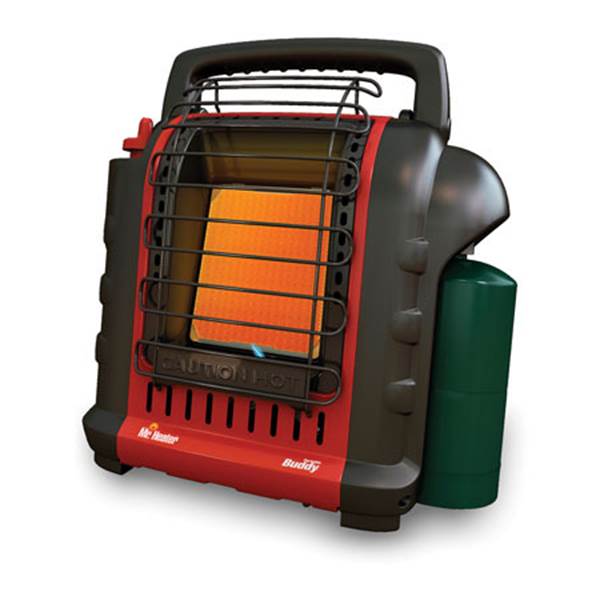 This little beauty is TAP used and endorsed. We were recently stuck in our tent in a raging storm and had our Little Buddy with us and it made the hours until bedtime much more comfortable.
Features-
Designed and approved for indoor use
Automatic, low oxygen shut – off system
Free standing or wall mount
Quiet and odor free
Lightweight and portable
Easy to carry
Perfect for tents, cabins, garages / workshops, enclosed porches, barns, ice fishing shanties, truck caps, campers, RVs, sheds and more
Vertical operating position
Pilot, low and high valve positions
Uses 1 lb or 20 lb propane cylinders with optional hose connection
CSA certified Indoor safe in 48 states (not California, Massachusetts or Canada)
Fold down handle
Swivel regulator for easy tank installation
Specs-
Type: Forced Air
Height: 14″
Width: 7″
Length: 14″
Check this and their other products at www.mrheater.com
---
ToughTested Solar dual USB 15,000Ah Battery Pack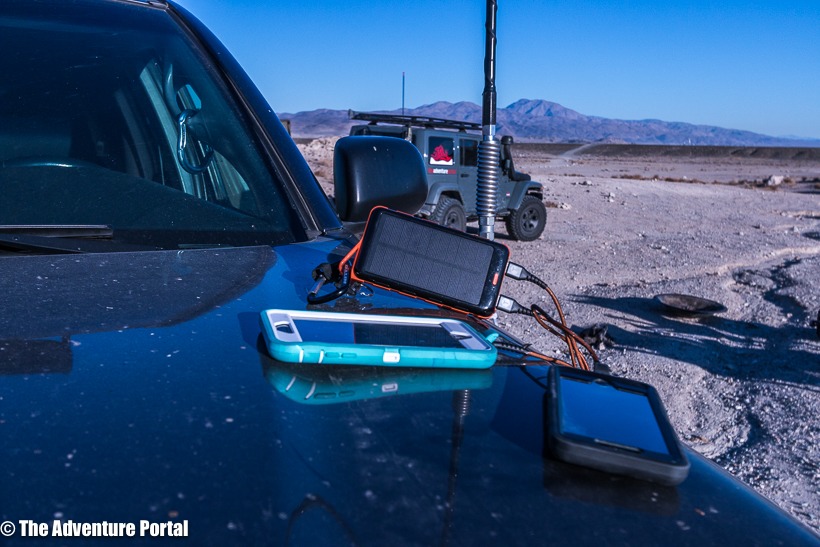 A favorite for anyone going off the grid. This TAP tested and endorsed product got rained on and dropped in the dirt and sand so many times….no problem. With 15,000 milliamp capacity, it can provide up to 10 smartphone charges. Dual USB ports allow for charging of 2 devices at once and InstaSense™ technology makes sure each device gets the power that it needs. It comes with a carabineer clip that you will want to swap out for one that's heavy duty. (Ours broke after not many uses). The 200mAh solar panel allows you to always have access to emergency charging power. Use it to power tablets, GPS, smartphones, portable game systems, action cameras, dash cams and most USB devices. It includes Micro USB charging cable and car charger. ToughTested.com
---
ToughTested 8′ PRO Armor Weave Cable With Slim Tip: Lightning-8 Pin. (MFI Certified)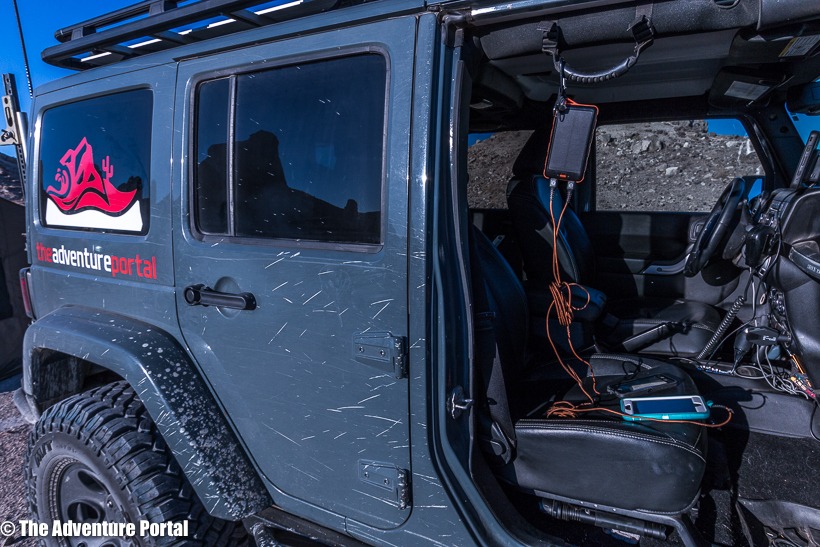 This is a compliment to the Tough Tested Solar battery charger. This cable is amazingly strong and pliable. The cable has extended strain relief, and slim aluminum tip to fit most protective cases. It's PET polymer jacket is chemical, heat, and abrasion resistant. Includes cable manager. MFI certified. 5 Year warranty. We've destroyed so many standard cables and this one is definitely backcountry trip tested and approved by us.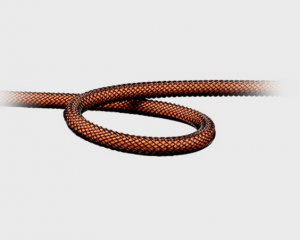 This cable is compatible with all Apple devices with 8 pin Lightning port including iPhone 5, 5S, 5C, 6, 6 Plus, 6S, 6S Plus, iPad Pro, iPad Mini, iPad air, iPad Mini 2, iPad (4th generation), iPad touch (5th generation), and iPad Nano (7th generation).
Check them and all their other durable products at ToughTested.com
---
Kelty Linger High Backed Chair and Side Table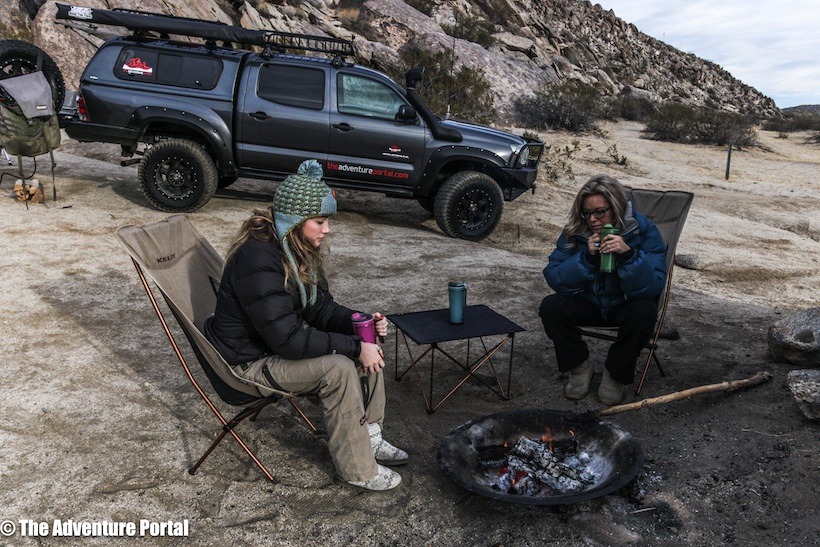 Who isn't looking for gear that's light and compact? The Kelty Linger high backed chair is a perfect choice when it comes to compact, high quality gear. The chair assembles in 15-20 seconds, is much stronger than it looks and has an aluminum frame which prevents corrosion and rust. The only drawback is that because it is so lightweight, a strong wind will blow it over. The pieces are truly durable and if you are looking for compact, light weight gear, durable gear, this is a great choice. For Overlanders with limited space (Jeep), this camp kit really fits the bill.
The Kelty Linger high backed chair specs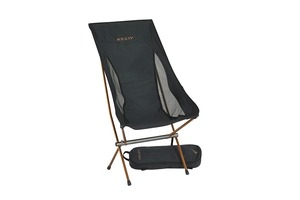 Weight: 3 lbs 6 oz / 1.5 kg
Weight Capacity: 300 lb / 136 kg
Assembled Size: 21 x 27.5 x 39 in / 53 x 70 x 99 cm
Packed Size: 20 x 6.5 x 4 in / 51 x 17 x 10 cm
Seat Height: 16.5 in / 42 cm
The Kelty Linger Side table is made with a lightweight and compact collapsible anodized-aluminum frame and can hold up to 150 lb.
The Kelty Linger Side Table Specs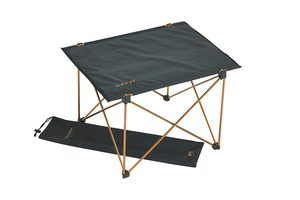 Weight: 2 lbs 14 oz / 1.3 kg
Weight Capacity: 150 lb / 68 kg
Assembled Size: 17 x 22.5 x 14.5 in / 43 x 57 x 37 cm
Packed Size: 24 x 4 x 4 in / 61 x 10 x 10 cm
Check them out at kelty.com
---
Eagle Creek Cargo Hauler Duffels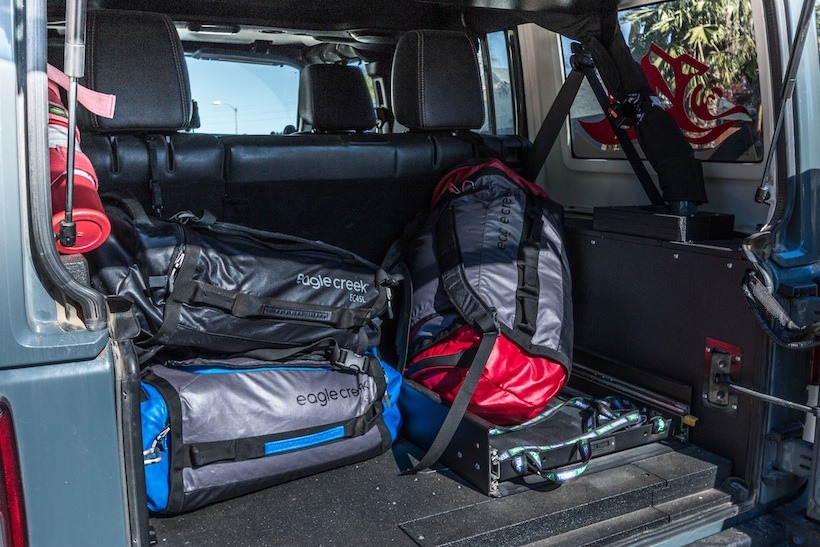 A TAP endorsed product, these duffle bags will withstand a beating. They can be carried as a duffle by hand or worn as a backpack and come in 4 sizes: 45Liters, 60Liters, 90Liters, 120Liters and come with a "NO Matter What" warranty. This is a lifetime warranty which includes free repair or replacement due to product failure regardless of the cause. TAP TIP: A different color bag for each person. 45l-60l is the perfect size for long weekends. ***TAP Publisher: Love these bags!
Manufacturer's Details and Features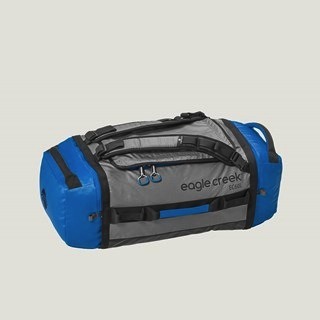 ULTRA-LIGHT (The 120L weighs only 2 lb 7 oz!!)
Made with an extra durable, water-repellent coated Bi-Tech™ Armor Lite fabric: this fusion of technology merges maximum abrasion resistance with ultra-light carry
Bartack reinforcement on all high stress points to withstand maximum schlepping
Carry the Cargo Hauler Duffel by its removable backpack straps, padded top haul handles, or side grab
handle
U-shaped lid gives easy access to main compartment
Sizeable easy-access zippered end pockets for gear organization
Six heavy-duty lash points for attaching this bag to a roof rack
Bottom is foam padded to help protect contents against impact
#10 lockable zippers with storm flap shield zipper from rain
Rectangular silhouette is ideal for stacking
---
Byer- Allagash Plus Cot
I don't know about you, but we do not like sleeping directly on the ground anymore. Hey, we're being honest…it's cold, it's bumpy and it's just not comfortable. TAP uses these camping cots and highly recommends them. They are lightweight, compact easy to assemble and comfortable. ****Annoyingly they do not come with a carrying case.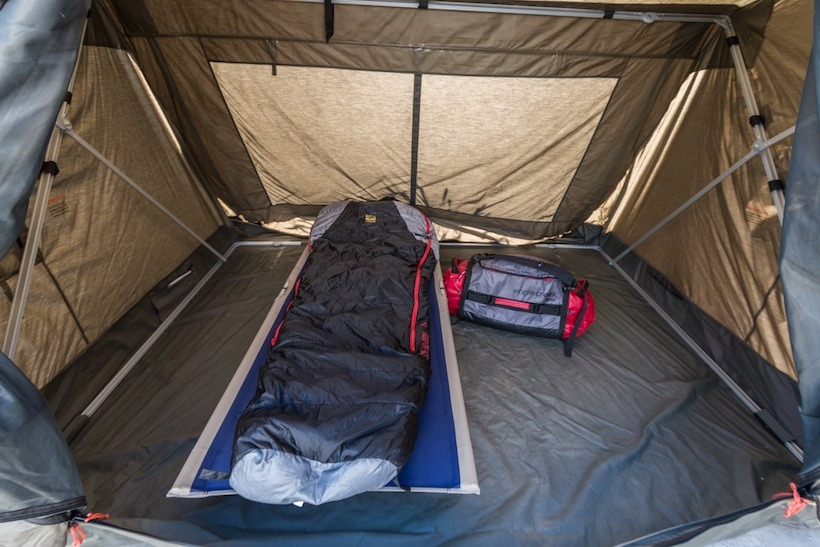 Manufacturers Details:
Steel legs offer both strength and flexibility, allowing the cot to conform to your body for a great night's sleep
Heavy-duty polyester cover is both mildew- and slide-resistant; cleans up with soap and water
Byer Allagash Plus cot folds down in center for storage; legs become a handle for carrying when stored in sleeve and attached with included hook-and-loop straps
Specs:


Unfolded dimensions 76x 30 x 8 (L x W x H) inches
Folded Dimensions 38.5 x 7 x 2.5 inches
Weight Capacity (lbs) 250
Check them out at rei.com
---
Slumberjack SoJourn -20 Sleeping Bag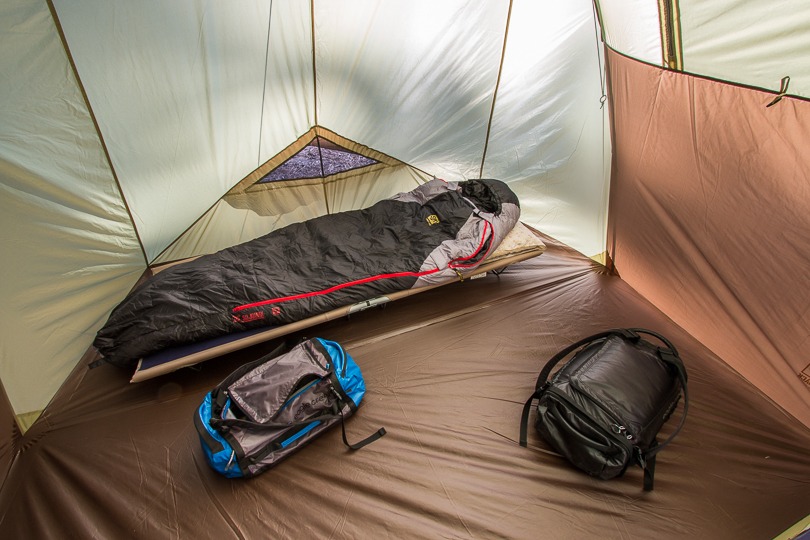 Another TAP endorsed product. This little beauty is warm and allows you to bury down and cover your head with the built in "hood" and it's got an "arms-out", dual zip feature that allows you to sit up in the bag, full zipped and free your arms to do whatever you need without leaving the warmth of your bag. It's a mummy bag that is not too tightly cut. Slumberjack describes it as a relaxed mummy. The bag is water resistant. We can attest to that after waking up with a layer of ice covering our bags. Check out this video for a full description of the bag.
SPECS for sizes REGULAR and LONG
Temp Rating: -20° F
Weight: 4 lbs 6 oz Long: 4 lb. 9 oz.
Fill Weight: 2 lb 9 oz Long: 2 lb 9 oz
Fill Power: 550 Fill Power gray duck down
Length: 82″ Long: 86″
Shoulder Girth: 63″ Long: 65″
Hip Girth: 58″ Long: 60″
Footbox Girth: 46″ Long: 48″
Stuff Sack Size: 17″ x 10″
Fits To: 6′ Long: 6'6″
Dual Zippers: Durable #8 non-locking coil zippers
check out slumberjack.com
---
Restop Personal Lavatory System
I can't tell you how many times I've had men tell me that their wives refused to go primitive camping due to the "squat behind the bush" form of relieving oneself. Solution: The Restop. This set up is compact, easy to set up, provides a failproof storage system of waste disposal, can be used with or without the tent covering and comes complete with a bit of T.P, and a sanitation wipe. We have travelled with someone recovering from knee surgery and couldn't squat, who was eternally grateful for this gem. They also come in handy (without the tent) when it is raining or snowing madly outside. The waste container can be sealed and holds in foul smells so well, that you don't know you have a commode inside your tent. (Yes, I am talking a big enough to be considered, "glamping sized" tent.)….or annex. See our product review on Restop here. For more info on all of their products go to restop.com.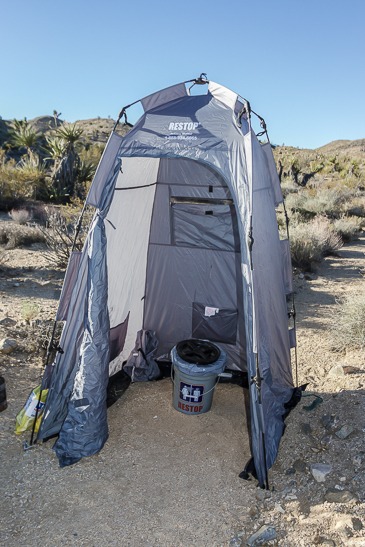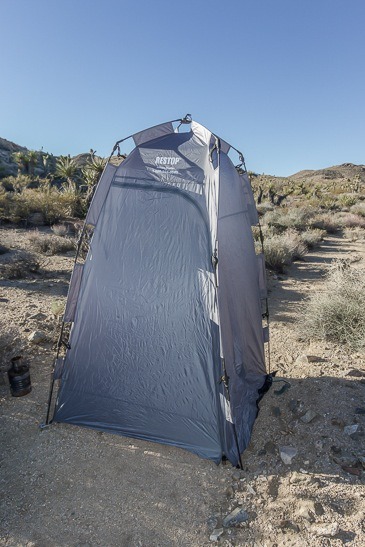 ---
23ZERO 4×4 Winch & Recovery Kit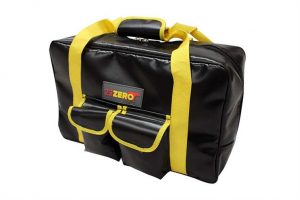 The 23ZERO 4×4 Winch & Snatch Recovery Kit is a comprehensive kit that contains all the gear you need to successfully execute many winch and snatch recoveries. Go out on the trails with complete confidence knowing you are prepared for recovery situations. Remember, it's not an adventure until something goes wrong. This will keep your adventure going smoothly.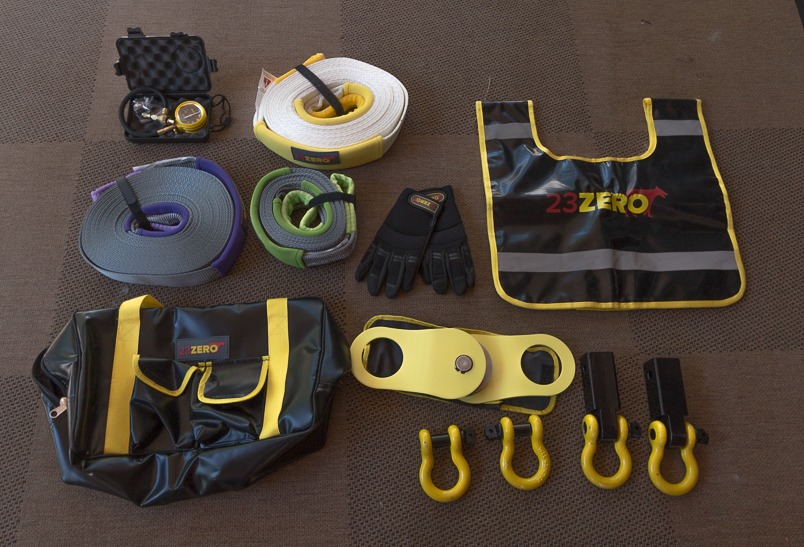 The 23ZERO 4×4 Winch & Snatch Recovery Kit is an 11 piece kit supplied in it own durable carry bag, and contains:
1 x 100% Nylon 30ft x 2 3/8in 8T 17,600LB WLL Snatch Strap
1 x 65ft x 2 1/2in 5T 11,000LB Winch Extension Strap
1 x 10ft x 3in 12T 26,455LB Tree Trunk Protector
1 x 2in Receiver 5T 11,000LB Recovery Hitch
3 x 4.75T 10,000LB WLL Rated Bow Shackles
1 x 10T 22,000LB Snatch Block
1 pair Heavy Duty Recovery Gloves
1 x Tire Deflator
1 x Winch Line Dampener (PVC)
Purpose built durable carry bag
12 month warranty
Go to 23zerousa.com to check out all they have to offer.
---
Do you have any gift ideas you would like to share with us? Do it on our Forums page under Cool Camping Gear and TAP into Adventure!
Happy Holidays!