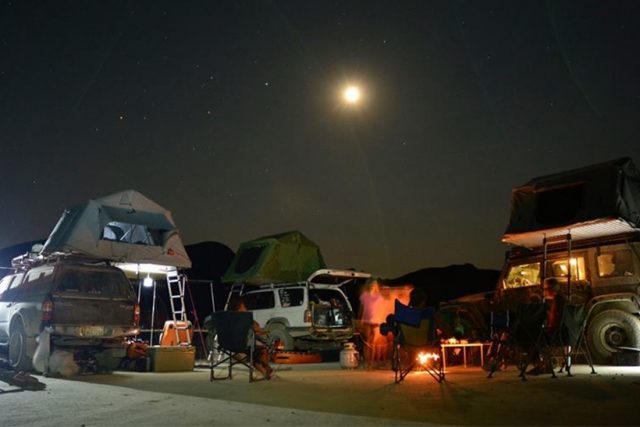 A while back, I got on the phone with Todd Rogers, one of the owners of Four Points Adventures to find out a little bit about the company and the type of guide services they provide. Todd is a professional photographer and has over 25 years experience overlanding. He is a member of the Mountain Rescue Association and is the Snow and Ice Sergeant with the Contra Costa Sheriff's Search and Rescue team. He has served as a volunteer on the team for ten years.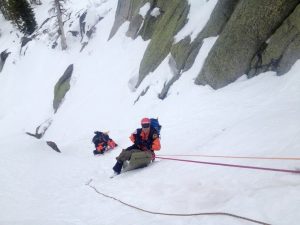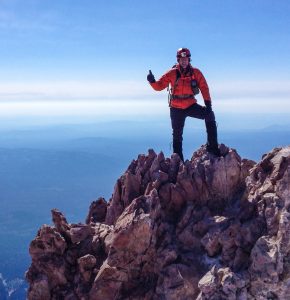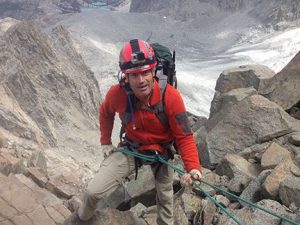 Todd describes Four Points Adventures as an expedition guide company, based out of the Bay Area, that provides all-inclusive overland expedition style adventures into some of the most remote and dramatic places in the west. "The company began 4 ½ years ago as Tepui Adventures and serves a mix of folks from outdoor professionals (Yosemite Park Rangers and mountain climbers) to people who are new to the overland, vehicle based camping experience. Clients can either bring their own 4×4 vehicle, rent one from one of our partner companies, or ride along in ours."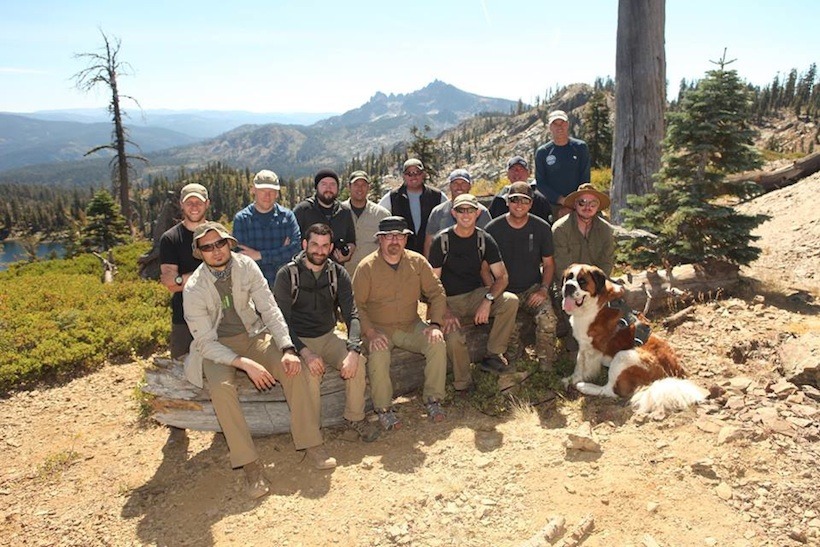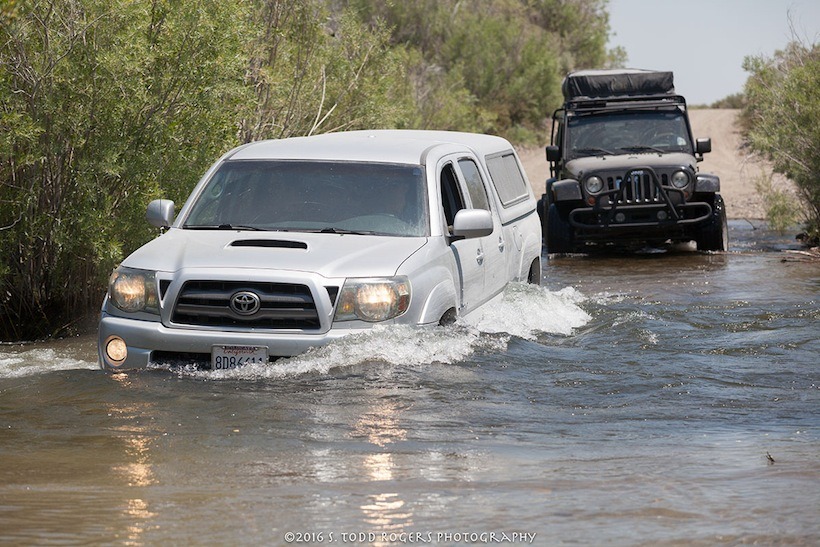 "Well behaved dogs are allowed on some of our trips if the location allows for it. No barking or begging is tolerated so that everyone can enjoy themselves. We also allow children 8 and up to come along (Under their parents supervision of course!). We've had some really great family oriented adventures. Other types of group that we have taken out are businesses for employee bonding and morale enhancement activities."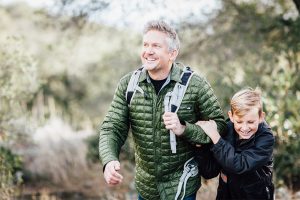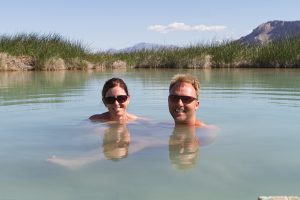 "Four Points Adventures provides their customers with an all-inclusive adventure that provides gear, safari style accommodations and training in 4×4 overlanding techniques and safety. My partner Steve Thornton is an all around great outdoorsman and frankly, an amazing chef. He does a majority of the cooking….thank goodness!"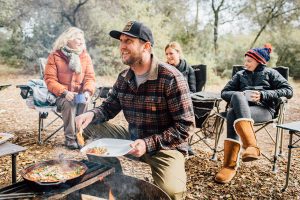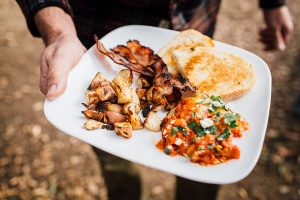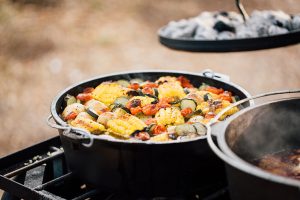 How'd they get started? "Four and a half years ago I was talking to the owner of Tepui tents and asked him if he led guided expeditions. He said no but that they were looking for somebody to do that. I said, "I'm your guy, lets see what we can do". I've been a photographer for 20 years, so I spent a lot of time out in the desert and in the Sierra looking for cool spots to take landscape photos. This gave me a really good working knowledge of possible trips. With that in mind, I started checking out and mapping a variety of destinations for 3-4 day trips to put on for Tepui Adventures."
"Tepui has grown a lot in the last four years which led Steve and I branching out forming our own "Tepui related" company, Four Points Adventures. We guide three to five day expeditions as well as a 5 day trip to Black Rock desert NV . We go to locations that can handle 6-8 vehicles and travel as far away from civilization as possible. Four Points Adventures practices the Tread Lightly principles and advocates leaving the environment in as good or better condition than you found it. We provide a schedule of trips and also take people to custom locations. I research all the locations we take our clients to for history, points of interest, etc. We want to provide the best adventure possible."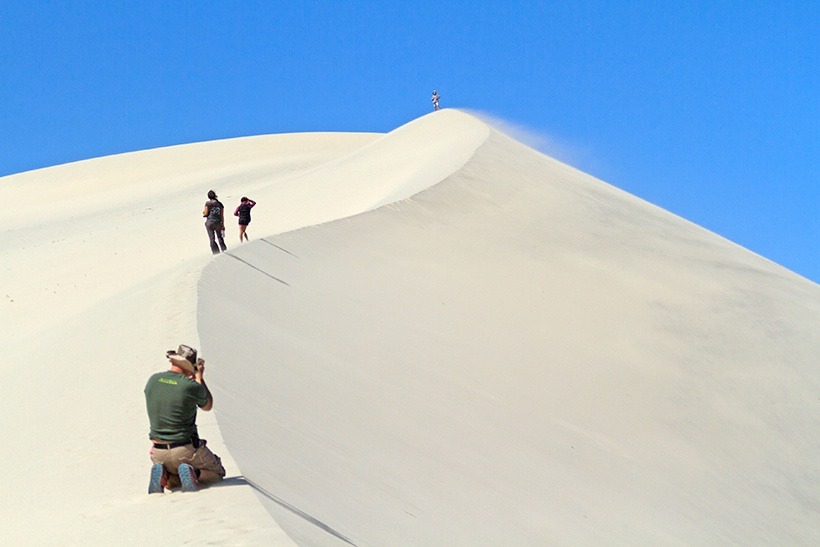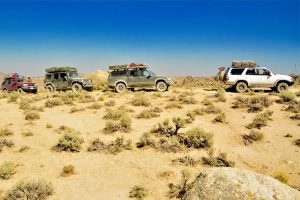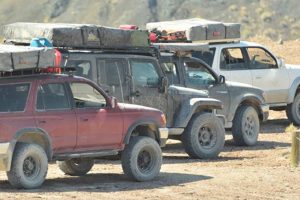 "Four Points Adventures provides all necessary gear as well as luxury items like showers, porta potties, great food, wine and beer. Our trips are geared toward the person who would like a guided, off-road adventure. We cater to clients who would like to explore the extremes of the Black Rock Desert as well as those who want to explore the more tame locales in the Sierra Nevada or the Lost Coast. Our clients can use their own vehicles or ride along in ours and we will provide all the amenities of a "glamping" style experience. Check out Four Points Adventures, you won't be disappointed!"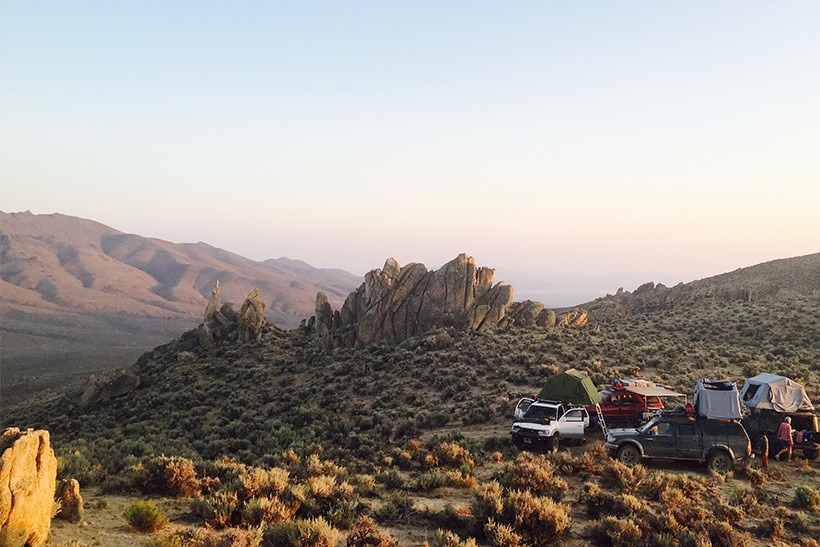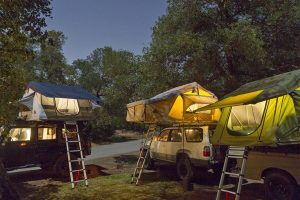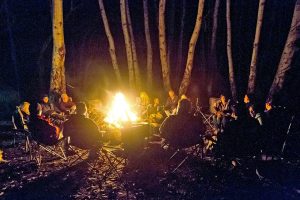 Once Again, check out Four Points Adventures for a guided overland vehicle based camping trip into some of the remote and beautiful places in the west.
Four Points Adventures, High Sierra Overlanding from Michael Horn on Vimeo.
TAP into Adventure!