Our Expedition Van began life as a 2WD Mercedes Sprinter 170 ext. Now he has a solid axle swap for real 4×4 capabilities, with a Dana 60 front, 70 rear, hub lockers and a height increase of 8.5 inches.
Building this rig we wanted to bridge the gap between Sprinter Van and Expedition van. This basically means we wanted all the luxury and capability of the truck on the smaller Sprinter platform. Making this vision a reality was no easy task, but by teaming up with brands like TouRig and Backwoods Adventure Mods we were able to reach our goal!
Bruce was originally white and we had him sprayed by Linex of Clatsop County to give him full body armour. As he turned green that's when we decided to name him Bruce Banner.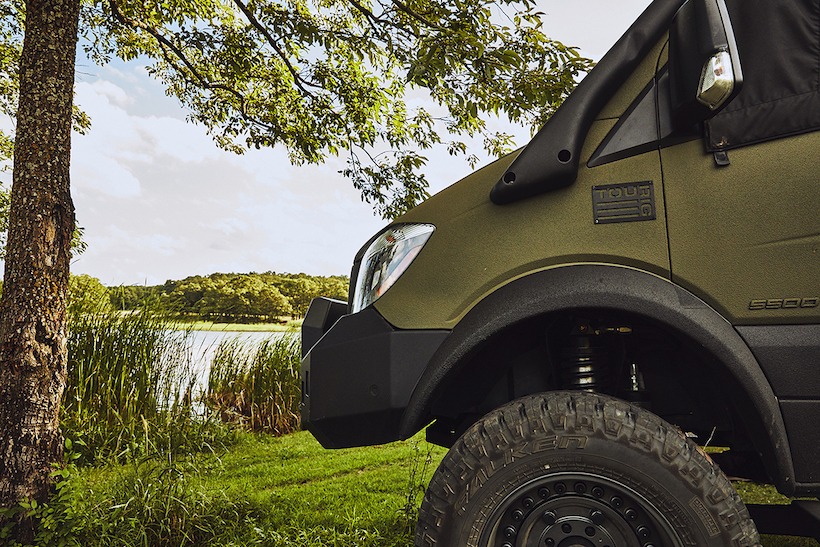 Our Hulk of an expedition van now runs 37-inch Falken MTs on Black Rhino Armory rims. The exterior components (Roof Rack, Ladder, Side Steps, Front and Rear Bumpers) are from Backwoods Adventure Mods. The interior buildout was done by TouRig who accommodated all of our wild ideas! We have 600AH of Victron lithium batteries on board, which charge from the alternator as we drive and 375 watts of solar. Bruce has 40 gallons of water on board, allowing us to make use of our on board shower, wash dishes and clean our gear at the rear of the van. We went large on the power and water as we wanted the rig to be truly capable for long term off grid living. So far it has more than proven itself.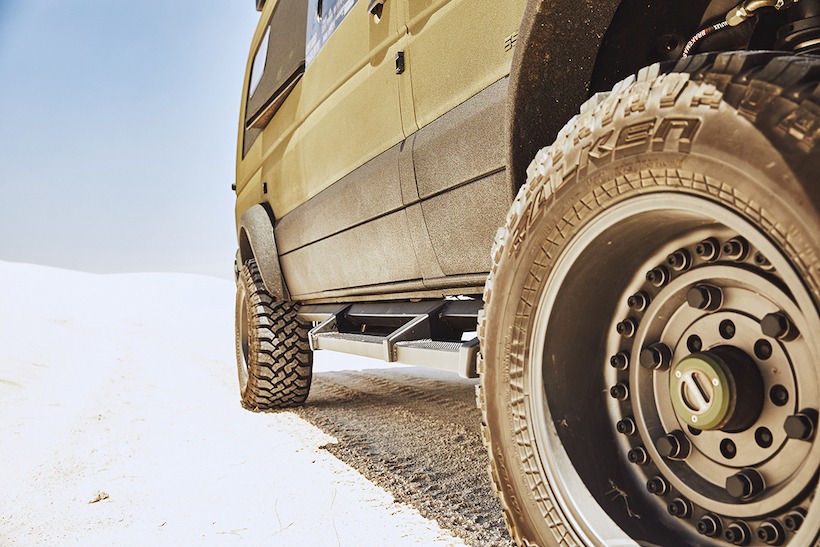 Bruce is equipped with onboard air, allowing us to air down when needed and inflate paddle boards and bike tires. Living in the rig full time we wanted lots of storage. Adventure toys live in the garage under the bed and we added Roam Adventure Co boxes to the roof rack to store off season gear.
With the ideas to take this 4×4 monster deep into the trails we go prepared with plenty of recovery gear, including a 12k lb winch, Maxtrax , HiLift jack, Deadman and kit from Factor55. We also go prepared for our own health with a specialised first aid kit from TouRig and some emergency items for the dogs too.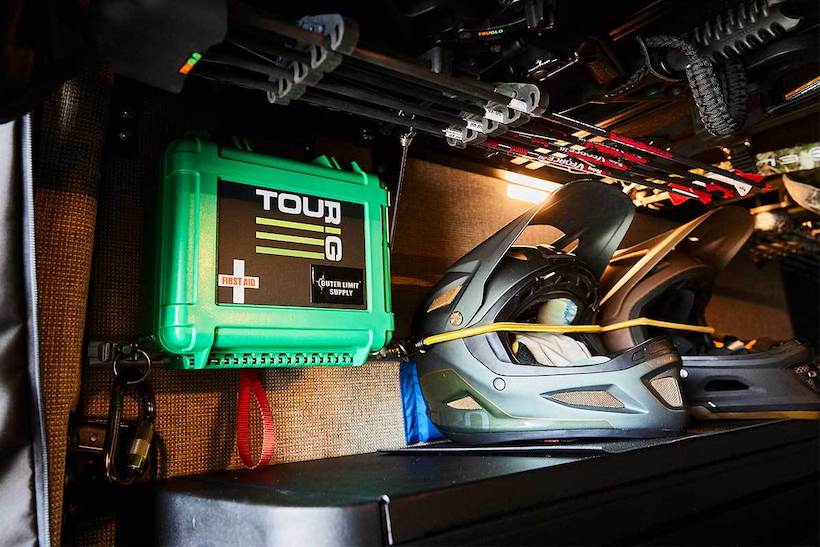 Although rugged on his exterior, Bruce is a world of luxury inside. We added Scheel-Mann seats to enjoy the drive and they swivel around to also become our main seating when parked. We designed the rig to have only one fuel source, our cooktop, heat and hot water both run on diesel and the rig has a 28-gallon reserve fuel tank to allow for long term off-grid living and for extended drives where diesel may be scarce. We also love our music so added in two stereos, internal and external using MB quart speakers. To allow us to work as we travel we use the trucker WeBoost system to amplify cell service.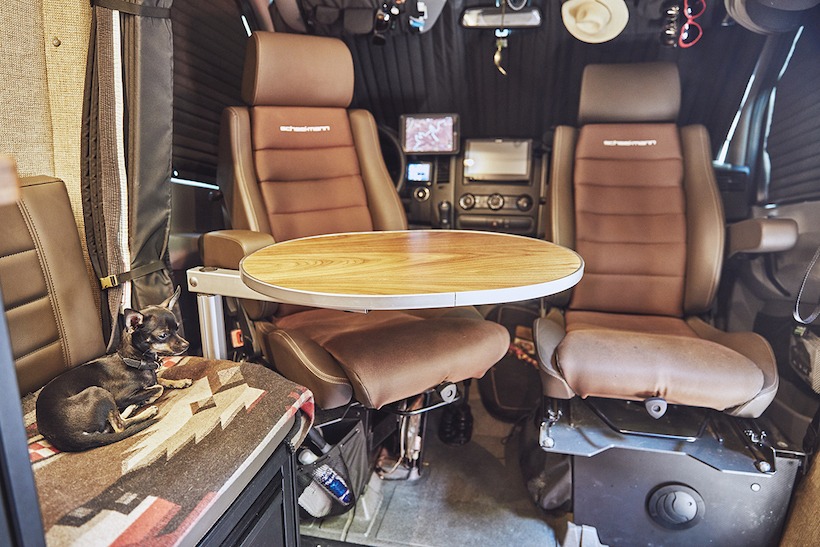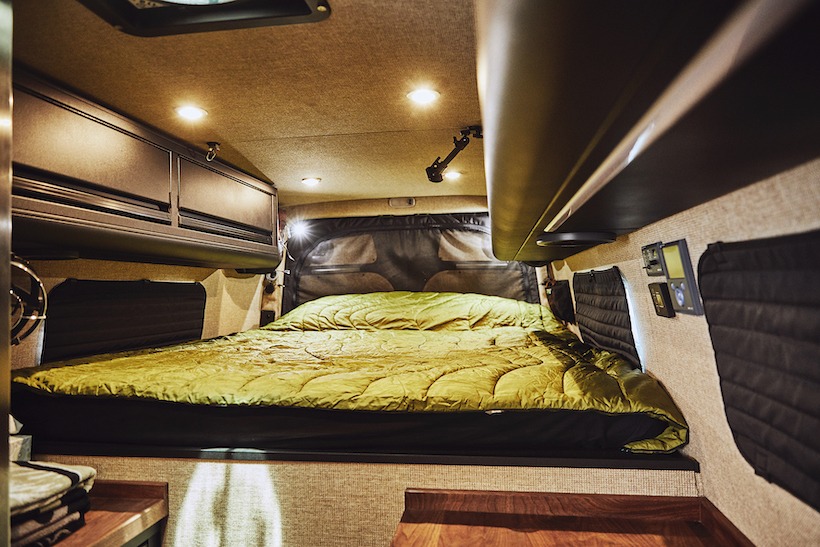 With Bruce we feel invincible, we have all the luxuries of a home in an expedition van which we can take anywhere we want!
_______________________________________________________________________
www.werollwithit.com
https://www.instagram.com/werollwithit/