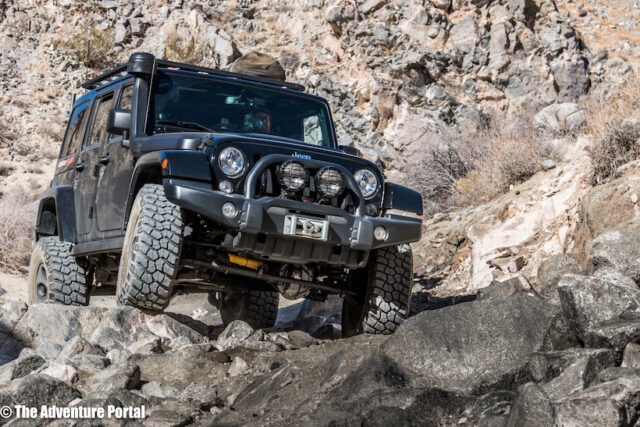 2014 AEV 4.5 SC Jeep JKU
Andy Palmer – Owner and President of The Adventure Portal
Why did you choose your rig platform and how long have you had it?
I purchased this JKU in 2018 used with 66k road miles on the clock. At the time I was driving a 2010 Tacoma and was simply getting the itch for something different. My Wife had a similar AEV JKU and there were times she would easily handle technical terrain, when I would struggle a little, so it made sense to join her in the Jeep club.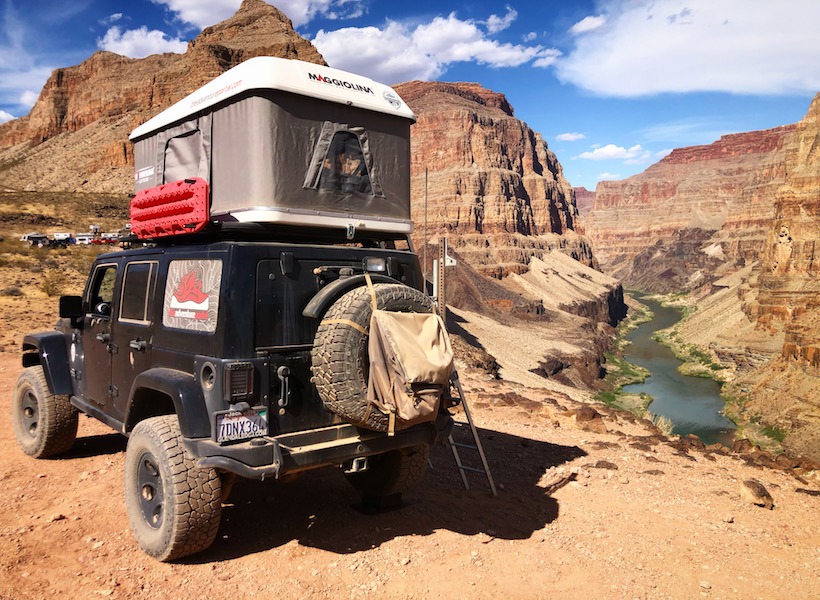 What mods have you done to it and why?
It came as a well built AEV rig, although I have still added quite a lot. My first overland focused mods were interior focused where I added a Goose Gear 60% seat delete, Tembo Tusk fridge slide and wiring to the main battery. I also added an Outback Adventure Trailgator. On the dash, I installed a Vector full width bar with two 67 designs carbon fiber arms mounts for my phone and GPS.
The exterior off-road focused mods have been significant, with higher capacity springs, Dynatrac ball joints, heavy duty Steer Smarts tie rods, draglinks, track bar and steering damper mount. The rig came with BF Goodrich AT KO2's that I have replaced with 35" Falken Wildpeak AT3's.
The only other significant purchase was a Autohome Maggiolina RTT.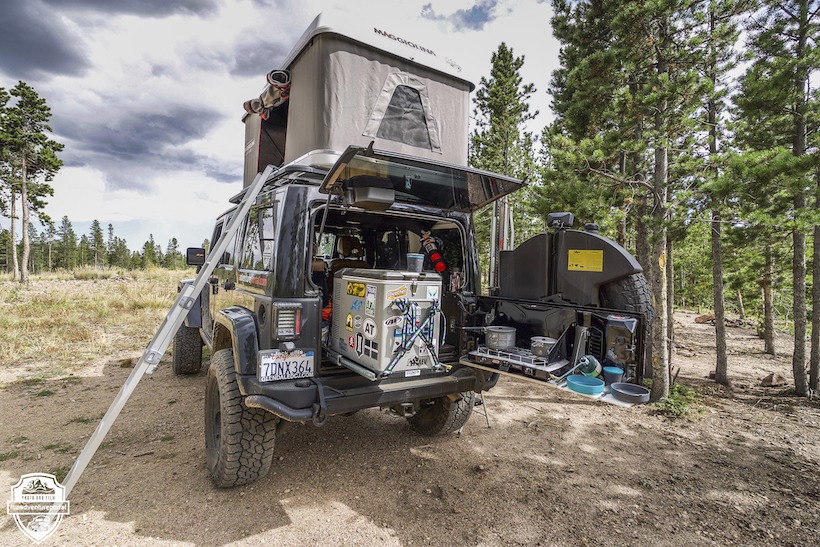 What would you do differently if you could start from scratch?
With the Goose Gear build out I should have gone with a full rear seat delete, as I've never used the remaining seat. If money was no object, I'd also replace the RTT with an URSA Minor shell as I'd like to lower the center of gravity a little and this would achieve it without losing sleeping comfort. A Hemi engine would also be nice!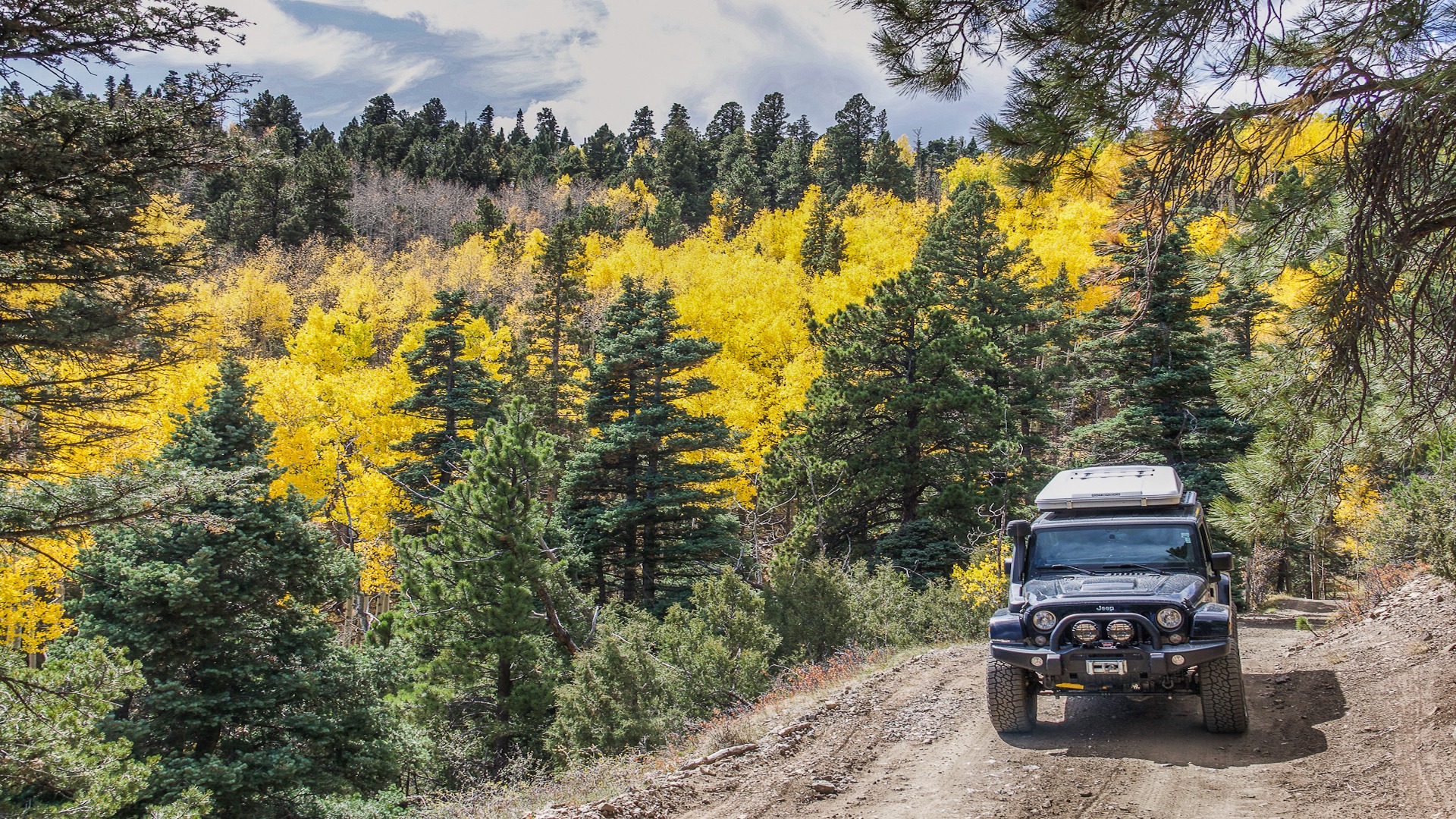 What's the one thing that makes your rig awesome for you?
The technical ability of the JKU off-Road is exceptional and I really enjoy the confidence off road it gives me to tackle difficult trails. It's taken me to some pretty amazing locations.
What's not so great? What characteristics would you change if you could?
The gas mileage sucks at an average of 13.9mpg. Now it's over $4 that's beginning to hurt. The engine is definitely under powered for road use. When I put the pedal down, I hear a lot of engine noise but not much happens. Finally, the Jeep interior is small and fills up fast. With all my camera gear and camping needs, I'm full.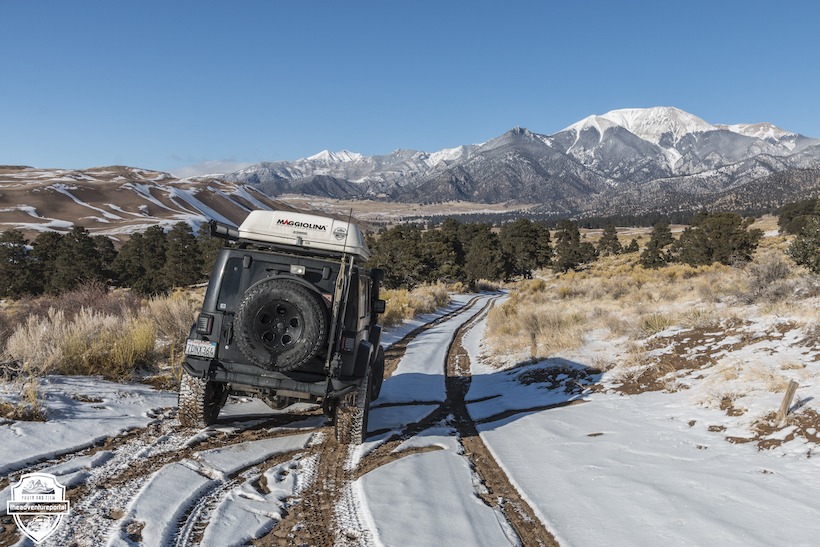 Final thoughts and words of wisdom when choosing an overlanding adventure rig?
There is no perfect rig, so stop trying to identify it. Make a list of your top 10 things you're looking for and get the rig that fulfills the most of them. I doub't you'll find anything that is a 10 out of 10. Secondly, don't add crap for the sake of it. I know it all looks awesome, but really think it through. Do you really need all that expensive and heavy body armor if you're simply going to be on dirt roads? Be honest with yourself.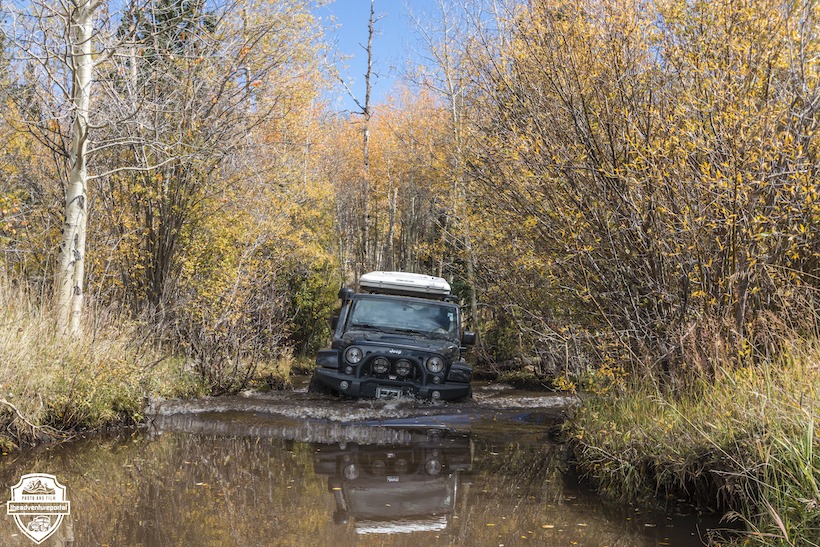 _____________________________________________________________
For other Ultimate Rigs check them out HERE