Today on "Behind the Wheel" we sit down with Connor Toor from Toor Knives, an up-and-coming knife brand out of our home town San Diego. Great to meet you Connor and firstly let me say you guys make beautiful knives. I personally love knives, so let's jump in to find out a little about Toor.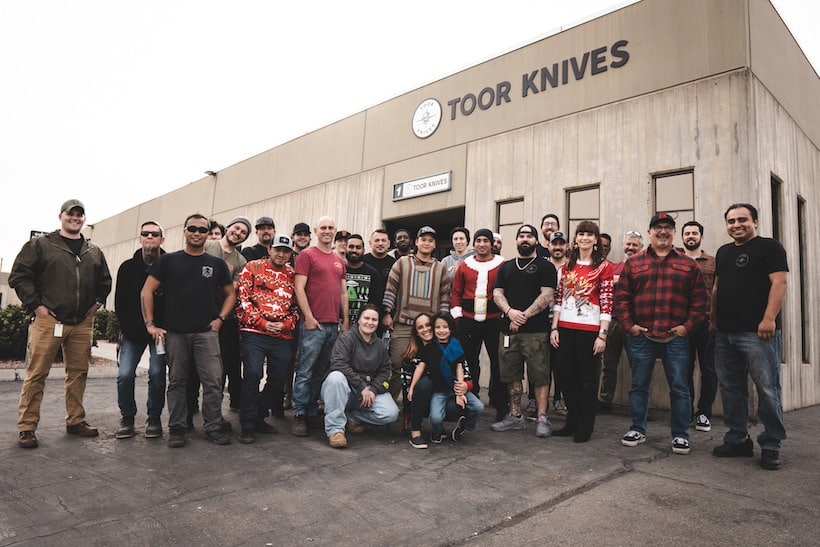 What's your background and what led to starting Toor Knives?
I started my manufacturing career in the skateboard industry, where I ran a few different types of machines and learned a little about process engineering. We built 7 and 8-ply skateboards using various types of woods, epoxies and CNC Machines. From that point on, I had the urge to create. However; soon after, I decided to join the Marine Corps where I served for eight years and saw first-hand the demand for good fixed blade duty knives. So, I began to tinker in my backyard with a forge and anvil, and made the first few Toor Knives ever (which I ultimately gave to friends that I was serving with). Needless to say, they all loved the blades and began sharing them with their friends and word of mouth demand began to grow. One thing led to another, and here we are seven years later, manufacturing hundreds of fixed blade knives a day, right here in San Diego!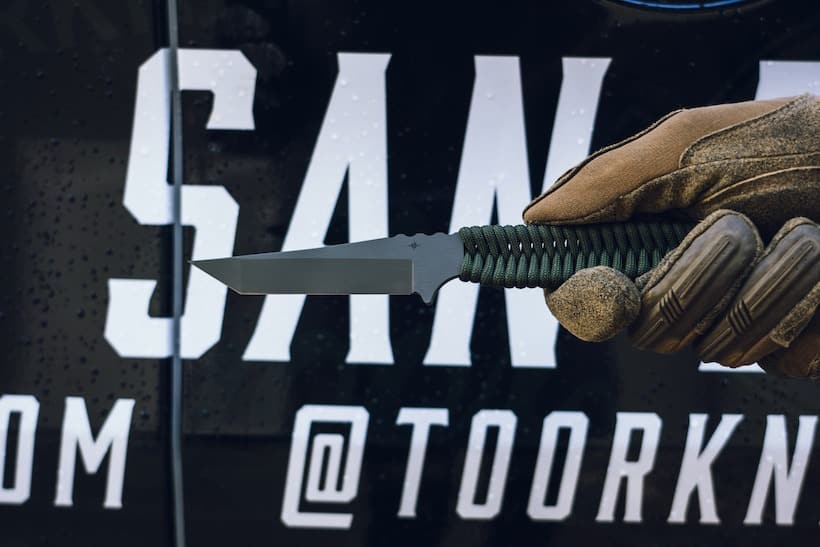 Tell us about the company and the people involved.
The Company has never been a "Company" – it's always been a passion and a hobby, and I strongly believe that all of the people involved feel the same exact way. Every day we get to come to work, be creative, and develop new products that our industry has never seen before. The experience we have pooled from all of our employees is truly incredible! From engineering to machining to photography or web development, we would be nowhere near where we are today without the amazing talent from our whole team. On top of this, over 70% of our staff are military veterans!
It's been a crazy time these past 12 months, how has Covid affected the business?
Covid has not made running a business easy, that's for sure! In March of 2019 we had to make the difficult decision to shut down the factory for a month. Most of us would work from home and some of us would still come in everyday and keep the lights on. We were fortunate enough to take on a few government orders deeming us as an essential California business, which allowed us to bring back our staff. From there, we fought hard and produced as many blades as we could, in order to make up for the lost time. We re-invested in infrastructure in the machine shop and added another six CNC machines to help with production. We were extremely fortunate to see that the more blades we produced, the more we sold! The entire team here in San Diego knows we owe all of this to our supporters. They have stuck with us the whole way, which allowed us to grow and become one of the largest knife manufacturers in California.
Looking into the knife category it seems saturated and certainly dominated by large brands. What makes Toor stand out from the crowd?
Yes, there certainly are a lot of knife companies in the industry, but most don't have the real-world product experience we do, and that's what I truly believe sets us apart from the rest of the market. We weren't interested in making blades that people would just look at and enjoy on their mantle – instead, we wanted to make knives that our buddies from the Marine Corps and Special Operations community would actually wear. The development of fixed blades had been relatively weak prior to the Global War on Terrorism, and it left a huge whole in the market. Everybody was used to carrying small folding knives or pocketknives, because a strong fixed blade was never necessary. The only fixed blades on the market were large bulky "Hollywood" blades that weren't very practical. While in Afghanistan, I really learned the value of having a strong blade on your gear, without taking up too much space. This idea of 'Tactical Minimalism' is huge for the Military and Law Enforcement communities, but no other knife companies were producing fixed blades, with this in mind. I figured that if this concept was true for the Tactical industry, it is just as true for the Outdoor industry, so we developed blades for both. To summarize, I'd say we stand out in a crowded marketplace because our blades are not only purpose-built, but they are made from the highest quality materials in the world and deliver tactical minimalism to the end-user. Additionally, all of our sheaths are also made, in-house, which is rare for a knife company.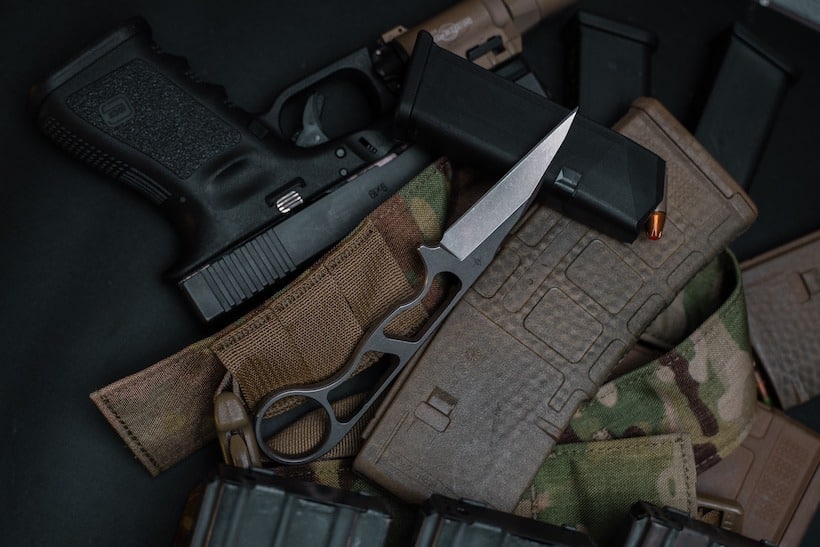 I believe everything is made in the USA? That's a big deal these days. Can you tell me a little about the manufacturing process and what's the difference between Made in the US or simply overseas?
I decided to take on all manufacturing pretty early on, and had no idea what I was getting myself into! We bought every necessary machine and learned how to program them as well as taught ourselves how to finish, assemble and sharpen blades – not knowing how difficult it would prove to be. I always say that the reason I got into manufacturing was because I was naïve and figured it would be easier then try and plan the logistics behind having someone else produce the blades for us. Once we dove into the process, everything started to mean a hell of a lot more to us. As we hired more and more staff, we began to see how significant it was to provide American jobs and train people to make knives. Though it was the most difficult task we took on, it was the most rewarding, and today, we can proudly say that every part of our blades, down to the screws, are made right here in San Diego, CA!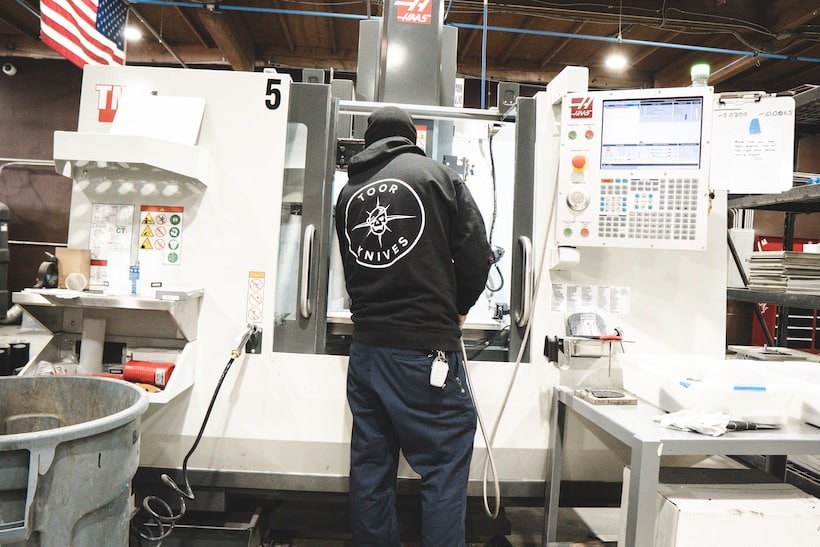 In the current sea of marketing noise, what's your tricks to stand out and how do you overcome the weapons promoting ban on social media?
We don't necessarily consider our blades as weapons. They are tools, and should be treated as such. The operator handling the tool is the weapon, so our marketing has always revolved around promoting the use of our durable blades as tools. Whether the blade is cutting brush or whittling wood, to cutting zip cuffs off of a detainee or defending yourself, the blade is and always will be a tool. That being said, we still can't buy an ad on social media, so we've relied on the organic growth our dedicated audience has provided us.
What do you have specific to the Overland Audience?
Our Outdoor Series of fixed blades and Axes are what we offer to the Overland audience. These blades are purposely built to tackle any heavy-duty tasks out on the trail or within the campsite. We designed them with a tip that's blunter than usual and fatter blade edges, in order to withstand all the use and abuse that an Overlander or backpacker would put on it. Another issue we addressed was corrosion resistance (which we learned is a big problem in the Overlanding community), as gear likes to rust in wet environments. We added a durable corrosion resistant coating, and designed all of our handles to have multiple layers of epoxy sealed resin, so the wood is built to last a lifetime.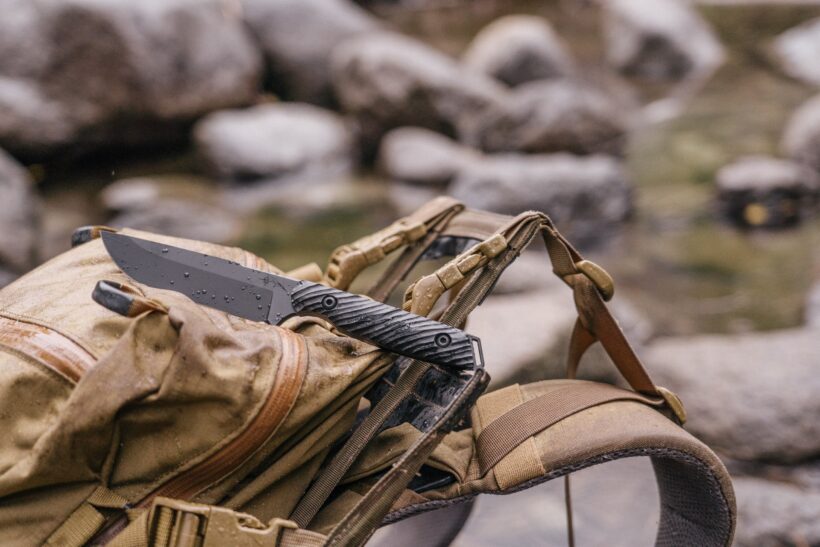 Any new products coming out for 2021 or 2022 that you can reveal to us?
The biggest news coming out of Toor Knives is that we have a full line of frame lock folding knives getting ready to drop, next month! Additionally, we are planning to expand our Outdoor Series, by 3 new shapes! We will be adding a fishing fillet knife, a hunting skinning blade, and an outdoorsman's everyday carry pocket knife, all in the coming months.
Lastly, any funny knife or business stories to tell?
Haha, yeah, the first time I fired up my forge! Learning knife forging is not easy and learning how to build a forge is even more difficult. Initially, I built my forge out of brick and mortar and cast a concrete fire pot where the coal or coke would sit, and I could put my steel in. The first round of firing up the forge did not go well and it didn't get to hot enough because I was not pushing air. So, I thought it would be a good idea to attach a blow dryer to a galvanized pipe and fed it into the bottom of the fire pot, in order to give the coal some more "forced air". Well, I got what I asked for because the forge got to over 2,000 degrees Fahrenheit on my second try! The only problem was I left my first blade in there, and steel tends to melt at around 1500 degrees Fahrenheit… so, when I pulled that first blade out, half of it was gone. This was my introduction to knife making.
Thanks for sitting down with us Connor, and we wish you every success this year and beyond. Can't wait to test the Toor Axe on our upcoming trips!
Check out Toor Knives HERE
_________________________________________________________