You know the story- You are out in the middle of an amazing nowhere. No one to be seen, no services in sight. Bliss. You've been out for three days now and all is going well. You open the back of your rig or trailer and are hit by a horrible smell and the sight of sludge speading out from under your trashbag. The trashbags, you doubled them of course, have sprung a leak. Now your bliss has a slight ding in it. You make due, enjoy the rest of your journey and upon returning home, dig in with the antiseptic and gloves.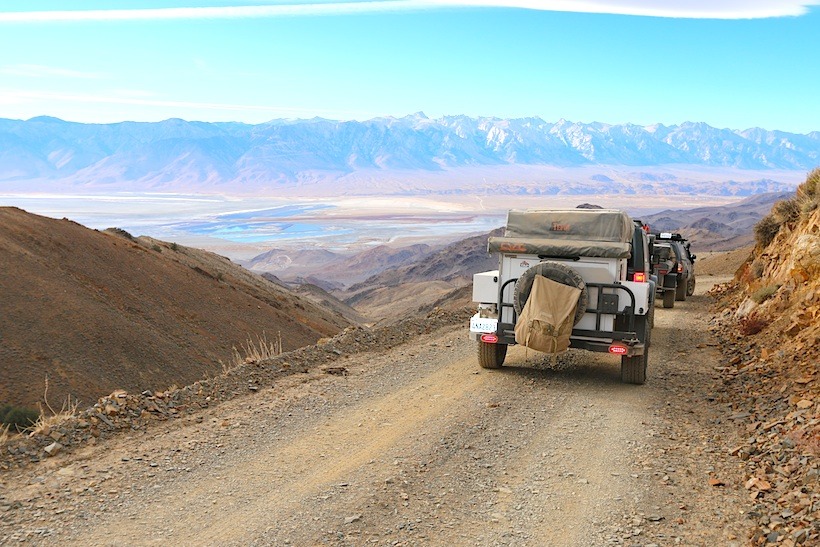 TAP recommended overlanding gear- Such a simple and useful idea. Quite frankly, the Trasheroo trash bag holder is one of our favorite pieces of overlanding gear. We take our Trasheroos on every trip and they're essential for primitive camping. One thing we've noticed is that now we don't have any excuses not to pick up stray trash on the trail. Pre Trasharoo, it was all too easy to be lazy and give ourselves the excuse we didn't want someone else's trash in our rigs.
Get down and dirty!- Be prepared, your Trasheroo trash bag holder will get covered in dust and dirt, but they are canvas and are easy to spray down with a hose and air dry in the yard. One issue we have had are the buckles breaking over time, due to UV exposure. The slide-over nylon covers help significantly, but of course you have to remember to use them. A final comment: nothing screams you're an overlander more on the freeway than a tailgate tire mounted Trasharoo. Ah, the simple Pleasures!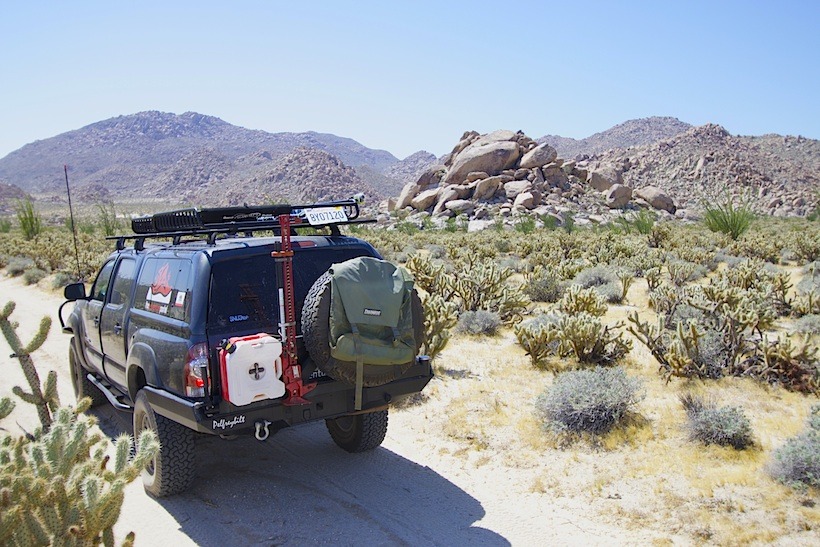 Trasharoo Specs:
– Designed to carry 50lbs of trash
-Made from high quality 900 denier canvas
– Water resistant interior coating for bad weather
-Buckles and straps are double stitched
-Built in flap zipper for storage of trash bags, gloves, straps etc.
-"X" design keeps bag secure over 1000's of miles
-Drainage holes at the bottom for unexpected leaks
-Slide over nylon covers to protect buckles from UV rays and Dirt
-Mesh elastic pocket and Molle straps for added storage
– Fits a standard 30 gallon trash bog liner for ease of dumping
-Drawstring to keep trash secured are pevent trash flying out.
-Designed to fit up to a 40″ tire.
For more info and to order your Trasharoo go to www.trasharoo.com
Tell us about some of your favorite overlanding gear in the comments area below!