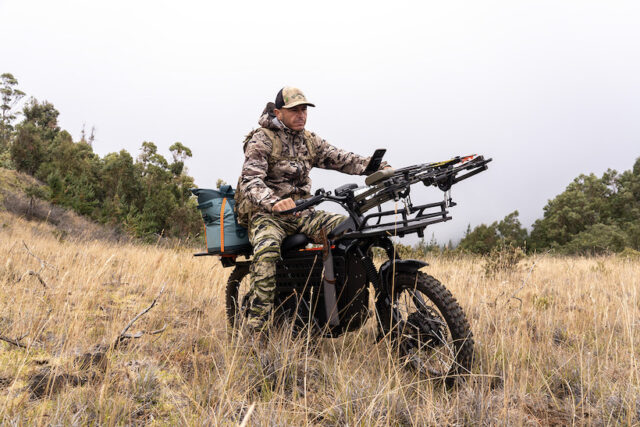 Electric adventure Vehicle company, UBCO, has launched the first-ever, limited run of 2X2 Hunt Edition bikes. The Hunt Edition is a collaborative project with Shane Dorian. Dorian is a hunter and pro surfer, that focuses on utility and function for sportspeople at all levels.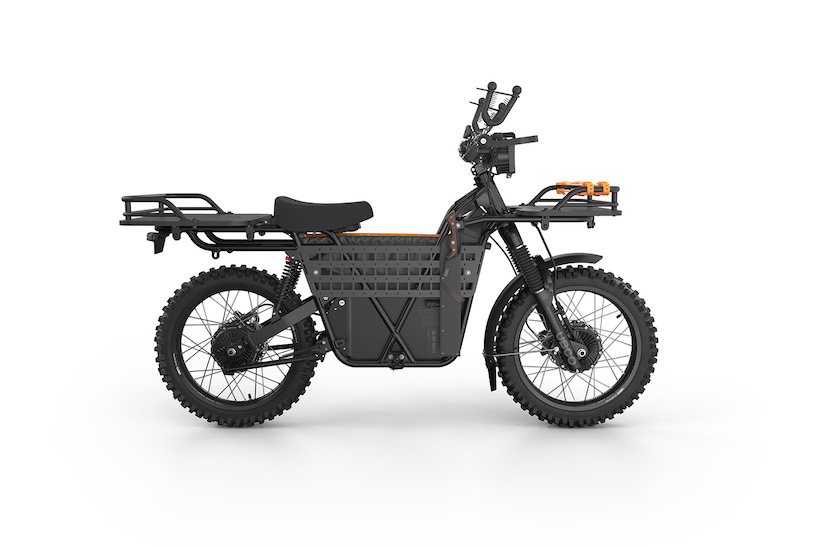 The designers in New Zealand built the bikes to handle any terrain! From mud, to sand, steep inclines, and dirt tracks! Importantly, the bikes are whisper quiet and carry no spark flash. This makes accessing isolated areas with minimal disturbance to wildlife easy with reduced fire risk. With the latest performance features of the classic UBCO 2X2, the Hunt Edition comes outfitted to carry more with the addition of cargo decks, molle panels and plenty of carry capacity (335lbs).
Shane Dorian has been involved in the bike's design from the beginning. He states, "The UBCO Electric Adventure Vehicle – Hunt Edition is a hunter's dream bike. With a 75-mile range, AWD, and full suspension, I can get me everywhere I need to hunt with only the twist of a throttle. The 335 lb weight capacity allows me to extend my hunts and bring home more meat. The experience of using a silent, electric AWD vehicle to hunt, especially one as tough as the UBCO is unbeatable."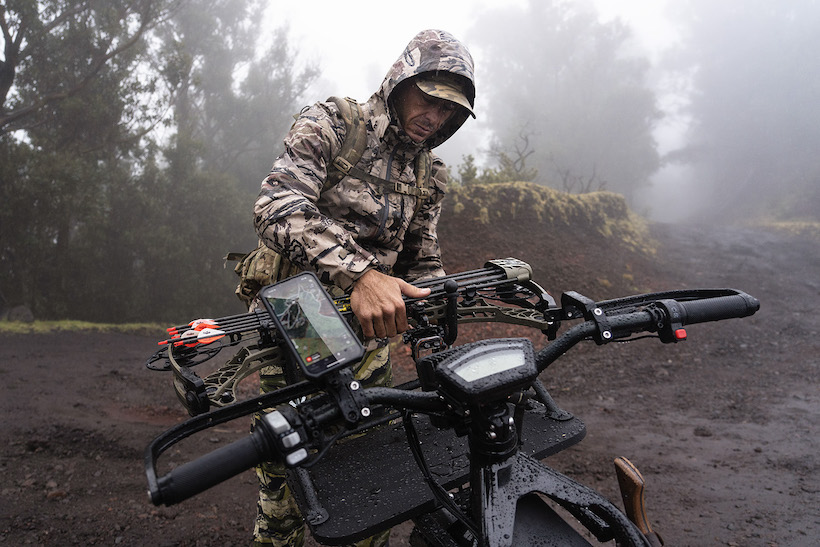 Additionally, new features of the bike include: Peak Design Phone Mount, Molle Panels for extra storage, Barebones Living Japanese Nata Tool, waterproof center carry all, UBCO front and rear cargo decks, Giant Loop Proghorn straps and a free 3 month OnX Hunt Elite membership.
"We want to make adventure more accessible. Here we combine the durability UBCO is known for with increased functionality for hunters." Says Phill Harrison, UBCO's SVP of Marketing and Corporate Development. The idea of this bike is to help bridge the gap between utility and recreation. By providing a tool for hunters to get where they need to, using a lighter and more agile form factor, while still being able to pack out effectively. People are becoming more interested in gathering their own food in sustainable and ethical ways. We hope this bike can help fuel this movement.
UBCO designs its AWD bikes and batteries in New Zealand and assembles them in the USA. They create the bikes to have the lightest touch on the environment while building them to last, never disposable.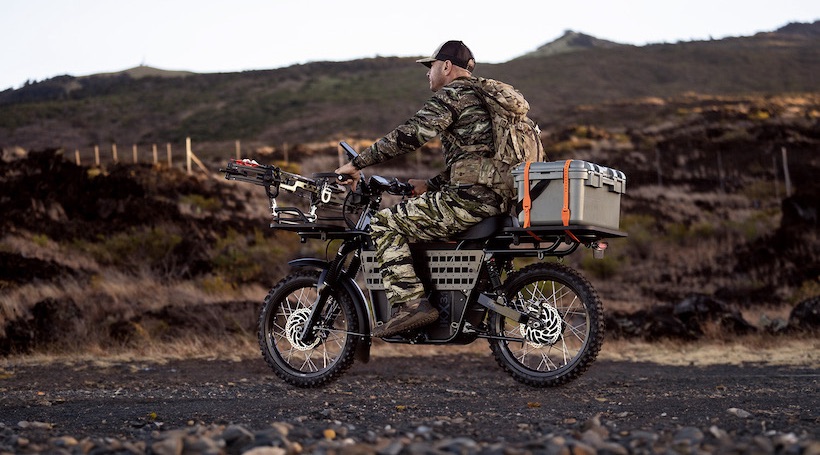 UBCO provides test rides for anyone looking for a hands-on experience, connecting customers with their nearest dealer, office or upcoming event. From October 1, customers can purchase the UBCO Electric Adventure Vehicle – Hunt Edition from $6,499 including tax via UBCO's website or any UBCO dealer with a range of finance options available.
_________________________________________________________