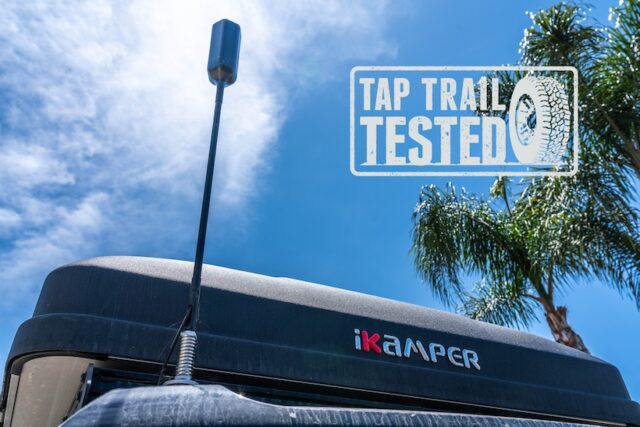 Most of us feel a little lost (rightly or wrongly) when we can't connect to cell service in the backcountry, so when a brand comes along to help solve this, we were immediately intrigued and to be honest a little skeptical. We've been using the weBoost Drive Reach OTR for the past 4 months and here are our early thoughts.
Product Details:
Drive Reach OTR is our most powerful multi-user, in-vehicle cell signal booster for semi-trucks. It's designed to reach cell towers at distances up to 74% farther than the weBoost Drive X OTR.
With its durable, redesigned omnidirectional OTR antenna, Drive Reach OTR stops dropped calls while improving voice quality, data speeds, streaming ability, and more while on the open road.
Drive Reach OTR works on all U.S. carrier networks and is compatible with all phones and other cellular devices (including ELD and telematics) as it simultaneously supports multiple users.
5G Compatible – weBoost is committed to the 5G movement, ensuring all our products work with 5G and support the latest in 5G technology.
Hotspot compatible
Boosts Vehicles GPS Signal
Runs off vehicles power supply
Installation:
The install was probably one of the easiest I've ever done and took approximately 30 minutes.
The weBoost antenna attached easily to our Prinsu roof rack and with the mast extensions, protruded over and above the Roof Top Tent (the higher the better for reception). It is connected to a robust spring that definitely stops it swaying around at high speeds and also should allow it to brush off low lying foliage (I am yet to test this).
The heavy duty grade cable easily routed into the cab through a space behind the rear taillight, before connecting to the Drive Reach Booster positioned mid cab. The slim profile inside antenna was attached with industrial grade velcro to the side of the driver seat and then routed back to the booster. All cables were hidden under our Goose Gear Rear Seat Delete platform. The system was plugged into the 12V cigarette lighter fixture, located between the front seats.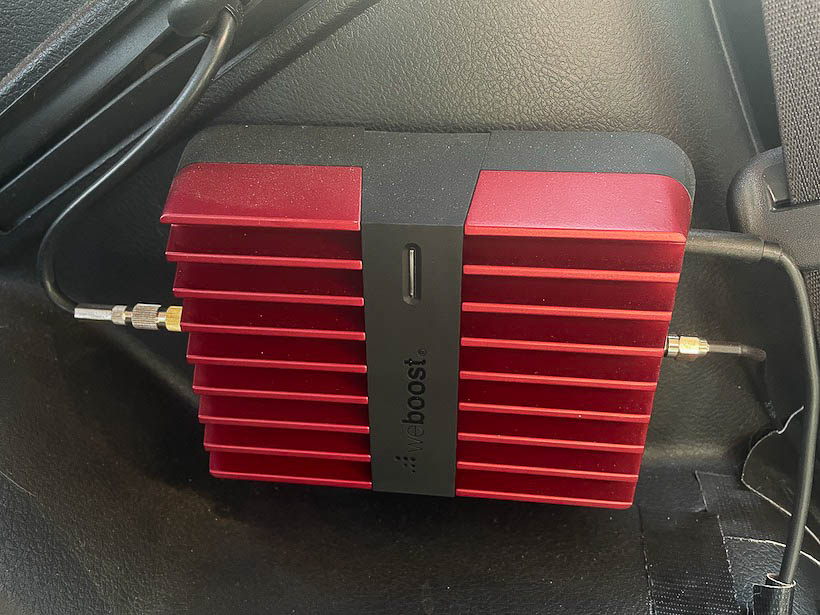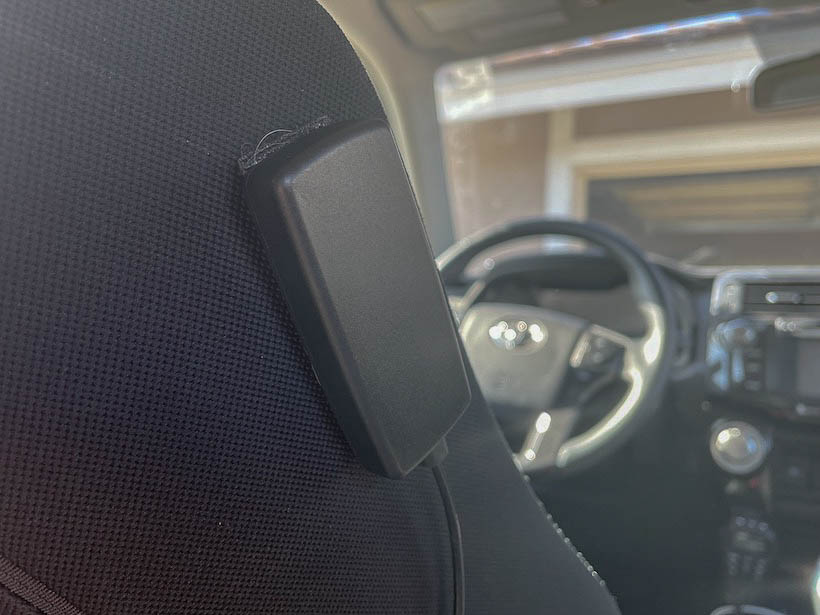 Does the weBoost work?
The simple answer to that is a resounding YES! Let's be clear though, a booster doesn't create signal. It picks up the outside cell signal and amplifies it inside your vehicle for better talk, text and data. Below are a couple of screen grabs ("Speed Test Master" app) taken in Anza Borrego Desert State Park, that clearly show the boost advantage of using the weBoost system.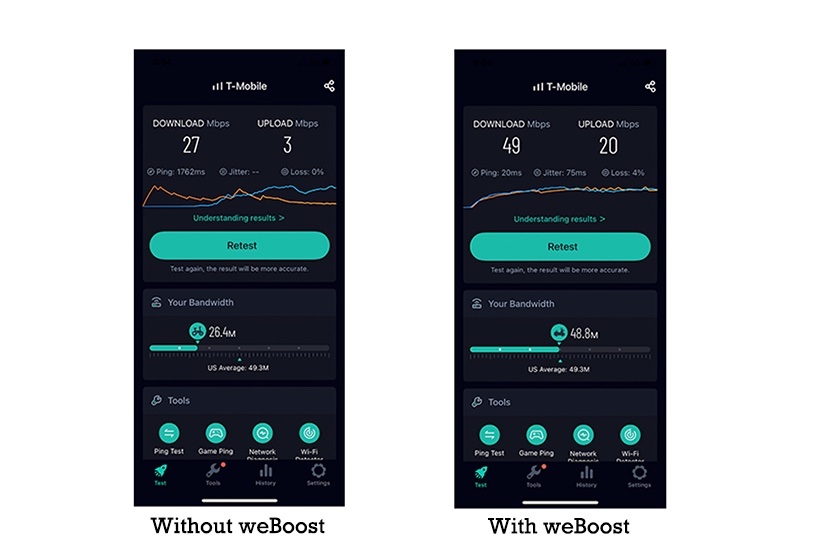 As you can see, it's not a massive gain, but in a backcountry scenario it's often just enough to allow us to be able to use our cell phones. At $520 it's not inexpensive, but if you're like us, having (1) added security and (2) the ability to post social media while in-field makes the investment worthwhile. TAP recommended.
_______________________________________________________________