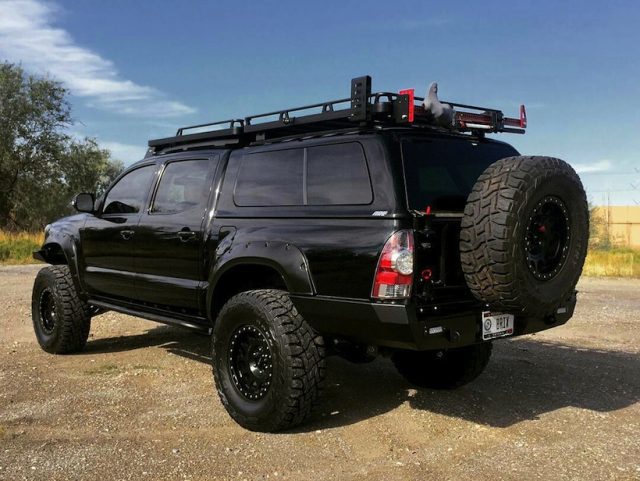 TAP always advocates safety when off-roading. Check out this write-up on Wilco Off-Road's Tiregate VT. Don't get caught out without a full-size spare. Read on and TAP into your next adventure!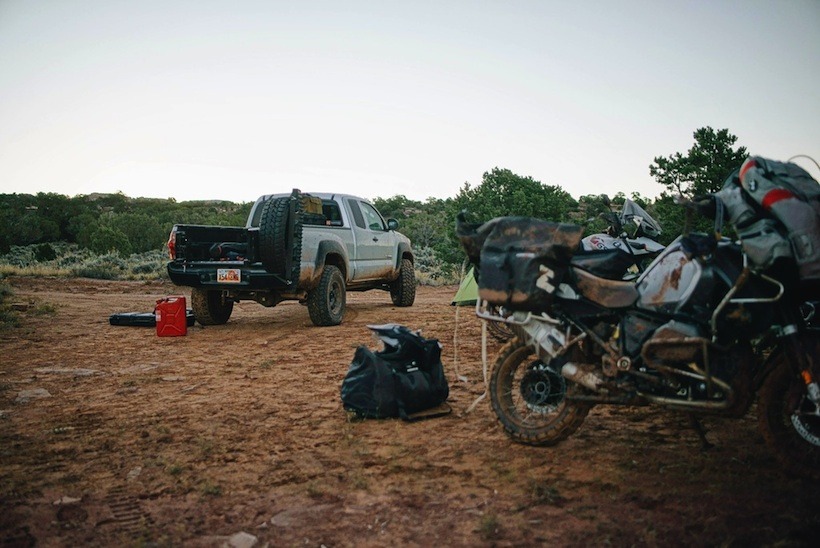 Large tires are typically first on the list when outfitting a rig for more serious off-roading. The classic rookie mistake often made is to upgrade to four larger tires with a more rugged tread, but skimp out on the full-size spare. It's all fun and games until things go wrong. Wilco Offroad wants to prepare you for the inevitable.
A flat tire without a full-size spare could mean limping along for hundreds of miles on a puny spare. Potentially doing damage to your gearing and suspension. Not to mention losing out on all the fun of using your vehicle to it's full potential.
Anyone seriously looking to head into the backcountry knows carrying a full-size spare tire is essential. Trouble arises, however, when you try and fit that over-size spare in the stock location. It either doesn't fit, or drastically reduces ground clearance and departure angle. Or to add insult to injury, maybe you have come prepared with a spare, but your truck is stuck in an all too common position where the spare tire is too close to the ground to be removed without massive amounts of earth moving.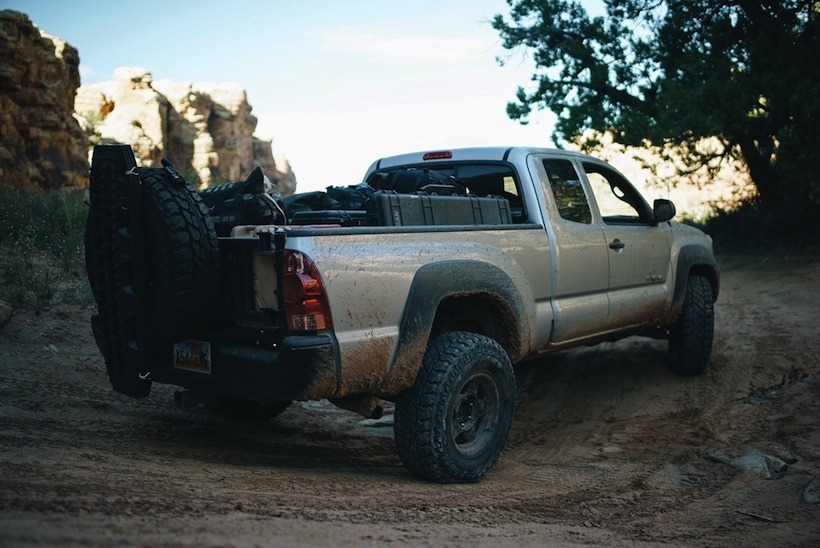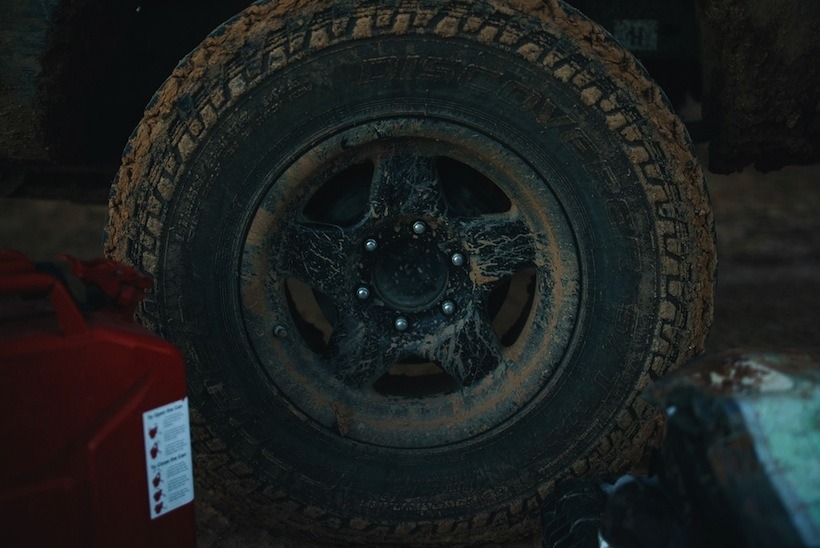 Some turn to a roof-mounted solution, however, for many individuals lifting a 100+ pound spare overhead and thrusting it up onto the roof may not be in the cards. Others may opt for throwing it in the bed of their truck or back of an SUV. The obvious downfall to these solutions is the loss of precious cargo space. Whether on an overland adventure or just carrying your weekend toys, no one wants to lose half their cargo space for a spare tire.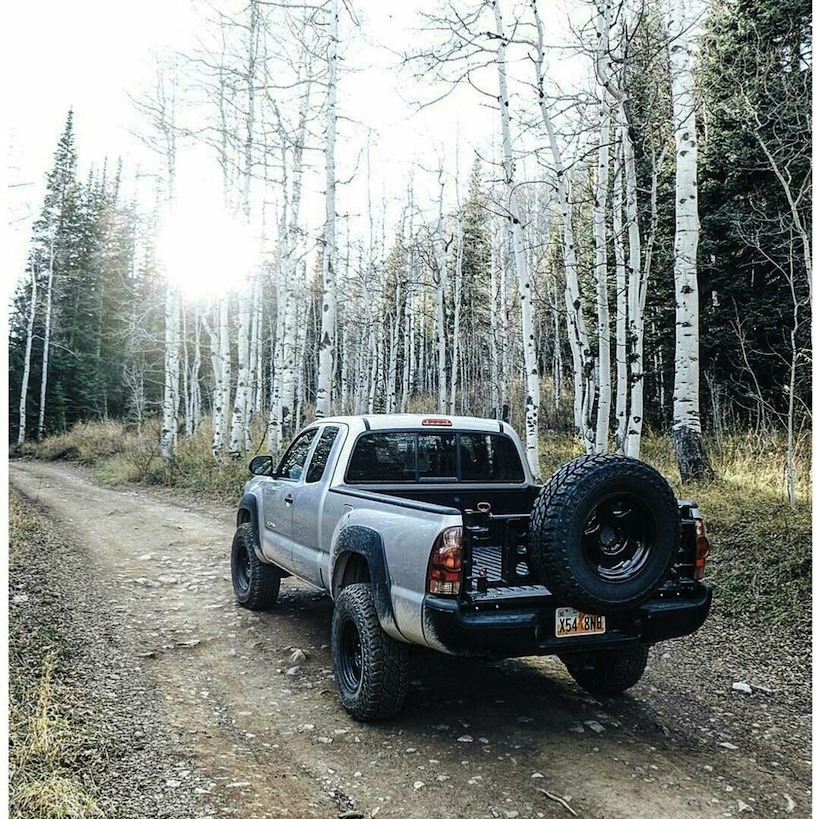 Wilco Offroad has been manufacturing a solution to this problem for the past nine years with the Tiregate spare tire carrier. The Tiregate replaces the factory tailgate with a welded steel carrier that bolts into the bed of the truck with no drilling required. When it comes time to sell your rig the factory tailgate is easily re-installed with just a few bolts.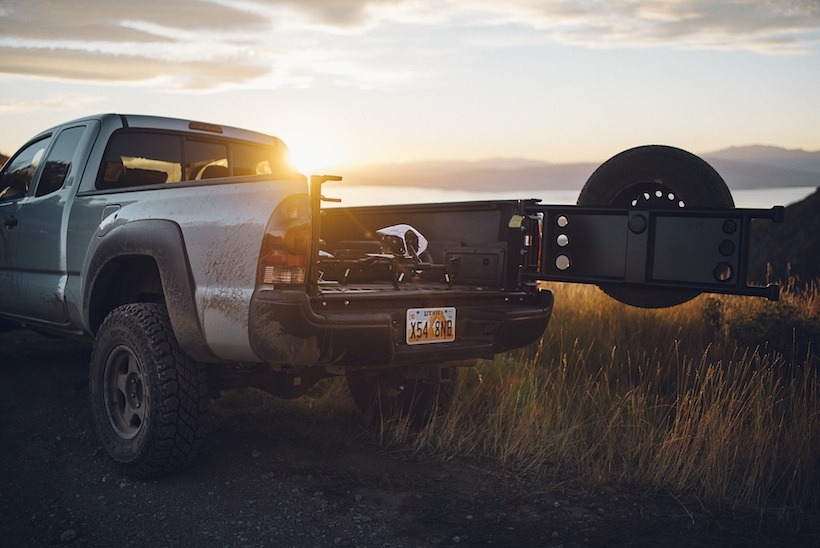 The patented swing-away design of the rack allows you to maintain all the functionality of a truck bed.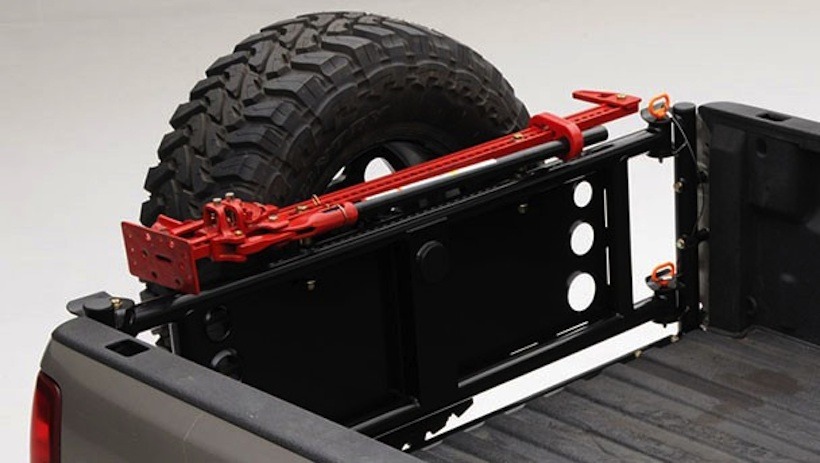 Wilco Off-Road's Tiregate VT also has an available Hi-Lift Jack mount to safely secure your Hi-Lift and save precious bed space.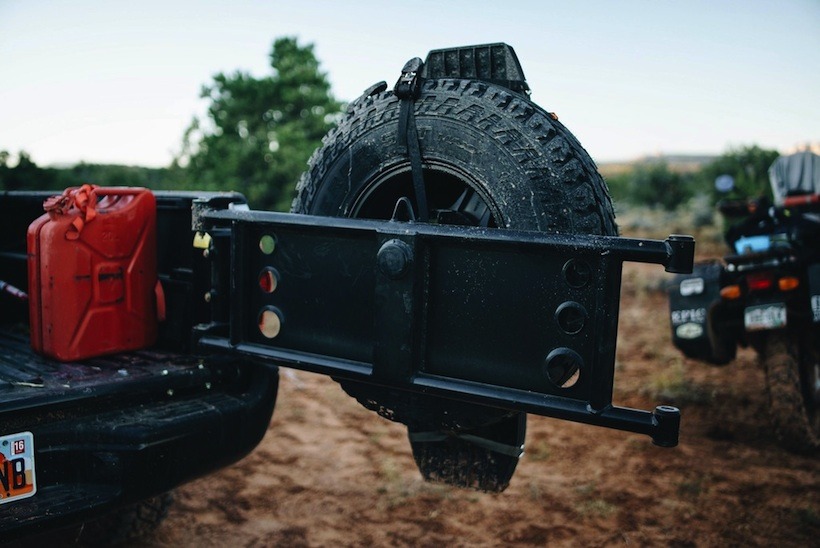 Wilco Off-Road's Tiregate VT is sand blasted and powder coated for maximum corrosion resistance. Wilco Offroad backs all of their products with a lifetime warranty on the structural integrity of the product, and a one-year warranty on the powder coat finish.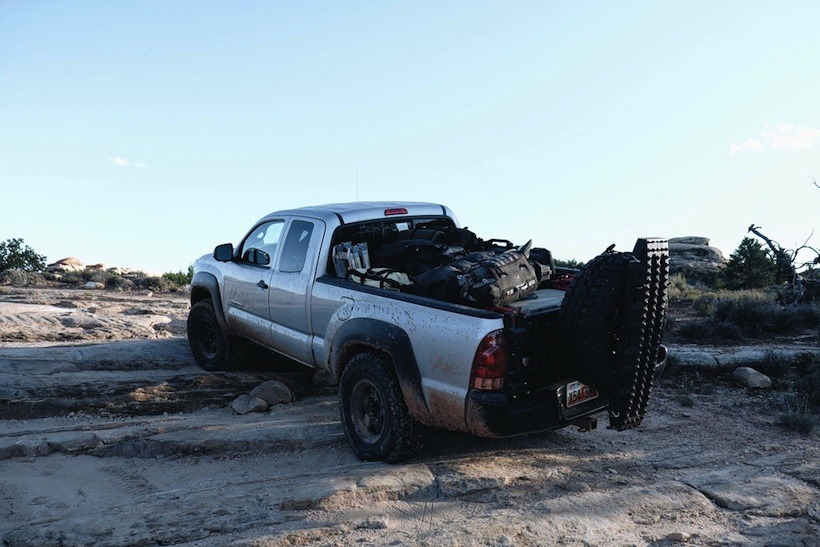 Wilco Offroad ambassador Max Daines was recently filming for Overland Journal in collaboration with BMW Motorrad. Max covered 900 miles of the Utah Traverse in his Tacoma 4×4 loaded to the brim with filming equipment and camping gear. Being the sole four-wheel vehicle, Max had to be entirely self-reliant. On a time-sensitive high-profile film shoot, Max can't afford to be unprepared.
Wilco Offroad's general manager Luke Wronski: "Adventures like Max's are why we do what we do. To equip individuals for whatever they may encounter, prepared for the worst case scenario. Built to endure the harshest conditions, where failure is simply not an option."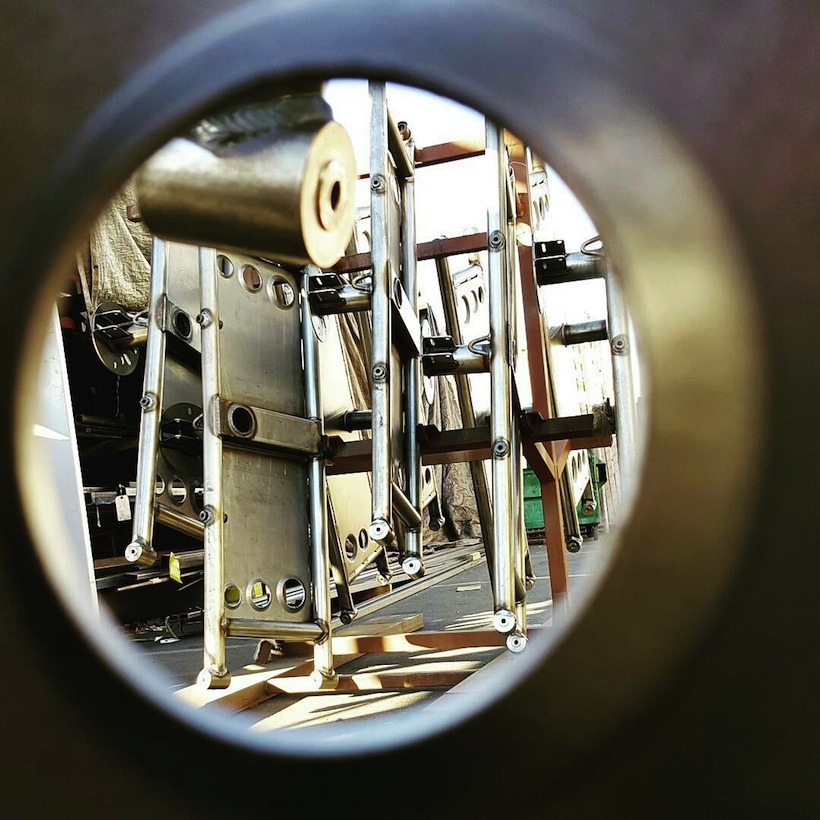 Everything Wilco Offroad builds is proudly made in the U.S.A. and held to a standard of excellence. From the first bend of the tube to the final weld, to the last spray of powder coat, these products are made by a diverse team of individuals who truly believe in the products and stand behind them. Outdoorsman themselves, they understand the value in a product built to endure.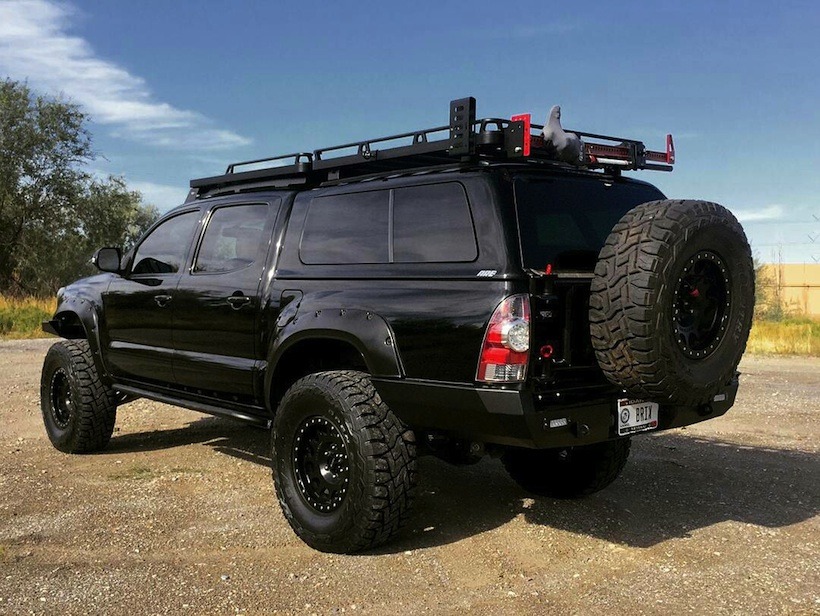 Because not everyone lives in sunny California, the Tiregate VT is also compatible with most camper shells to protect your gear from the elements. To check compatibility call 714-547-2000.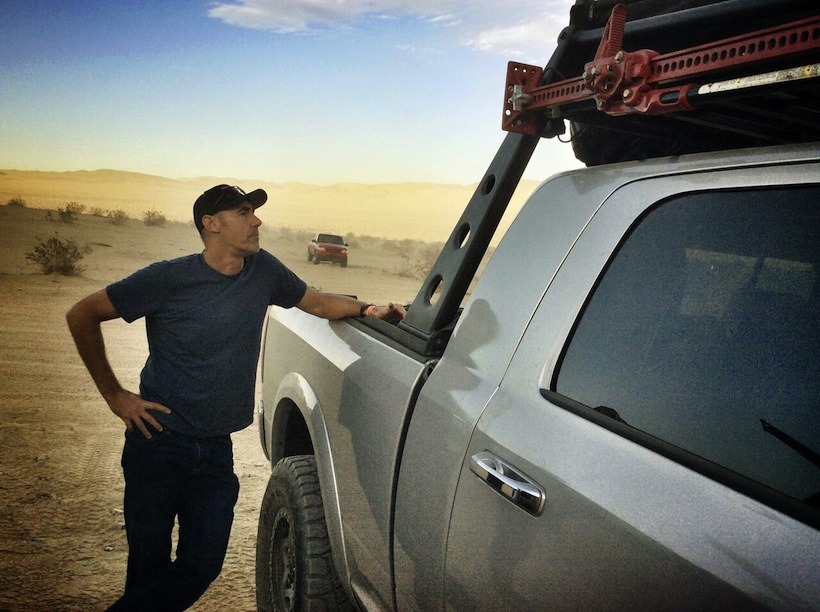 Wilco Offroad is located in Santa Ana, CA and manufactures everything in-house. The Wilco Offroad product line has been around for close to a decade, however founder and president Paul Wilkins has been fabricating parts for aerospace, Porsche, BMW, and the military special forces for over 30 years. They are no strangers to building for applications that demand perfection. Both as fabricators and soldiers, the Wilkins family has deep roots in the military special forces. "Wilco," which in military speak means will comply, pays homage to their special forces heritage.
The Tiregate VT is available for most full and mid-size pickups including F-150 and Superduty, Ram, Titan, Tundra, Tacoma, Frontier, and more. To see all applications and other Tiregate models visit WilcoOffroad.com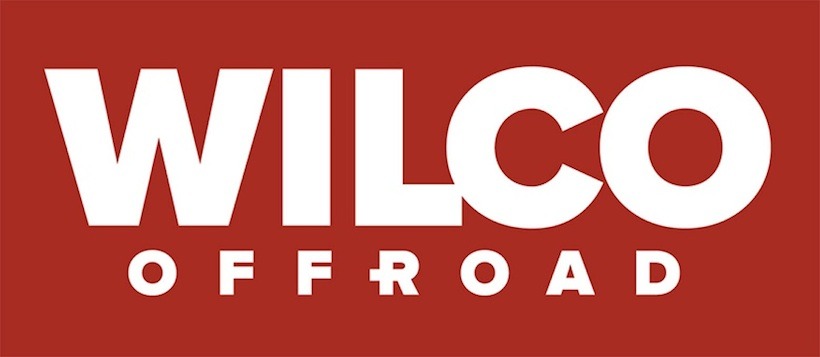 Author: Luke Wronski
Photos: Max Daines
Editor: Lori Palmer