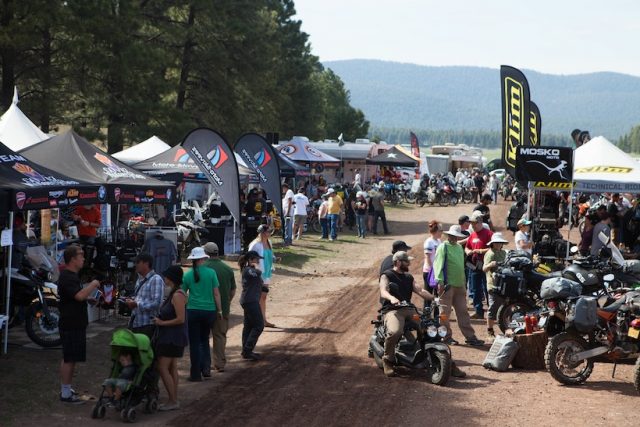 All lifestyles need a "Gathering of the Tribe" and overlanding is no different. Last year was our first OE and we had a fantastic time, met some great people and made new friends. TAP reached out to Roseanne Hanson, founder of Overland Expo for some background information about the event and here is what Roseanne had to say:
LP: How would you define Overland Expo?
RH: Overland Expo is an annual event that I founded in Arizona in 2009, that brings together overlanding enthusiasts and the rapidly growing industry that serves them. There are now two Overland Expos: the original and larger WEST show, in May in northern Arizona, and a new EAST show in October in North Carolina. Each three-day weekend is designed to educate and inspire people to get out and explore their world—there are hundreds of session-hours of classes, workshops, and roundtable programs for four-wheel-drive and adventure motorcycle enthusiasts; a large trade exposition with exhibitors, vendors, authors, and filmmakers; and evening inspirational programs and music.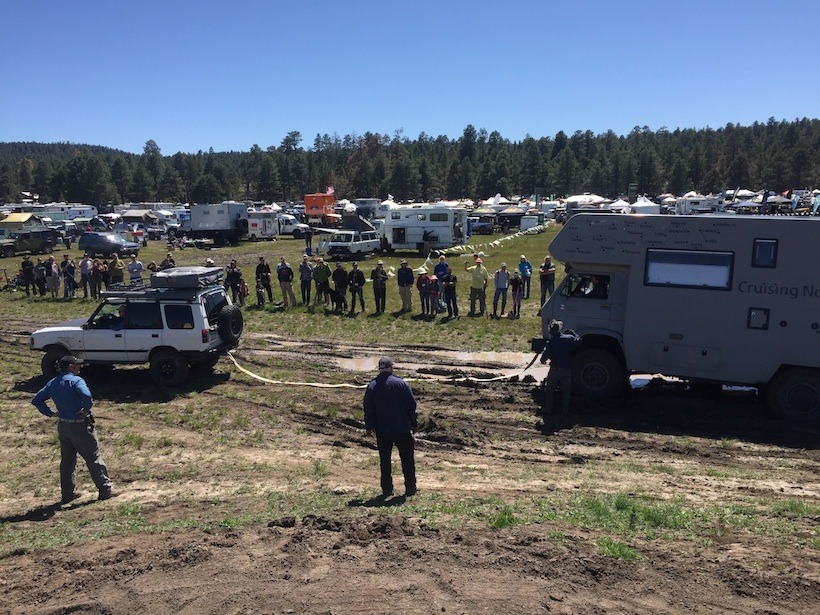 LP: What was your motivation for starting Overland Expo?
RH: At the time it was founded (2009) the overlanding industry was barely an infant in the U.S. (though obviously it has longtime roots in Europe, Australia, and South Africa). Companies like Adventure Trailers and Equipt were just starting, and so were magazines like Overland Journal and ADV Motorcycle Magazine. The only events at the time were 4×4 focused, like Easter Jeep Safari and rock-crawling events. And the adventure motorcycle world was also just getting going and the meets were largely marque specific, mostly for BMW enthusiasts. Overlanders are not so much into "trail running" or conquering obstacles on the bikes or in their vehicle solely for the purpose of conquering obstacles, so we decided to create our own event. The first one was in Prescott, Arizona, and we had 900 people attend, both adventure motorcycle and four-wheel-drive enthusiasts. It's grown over 20% per year since.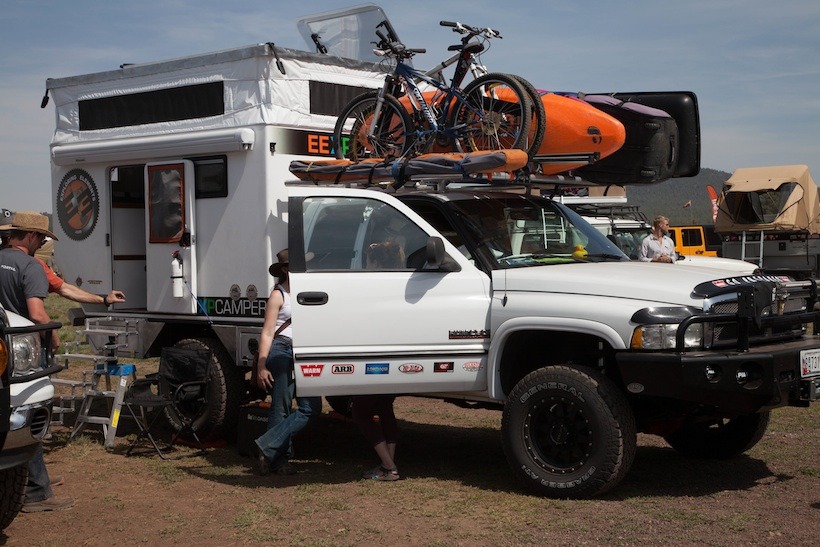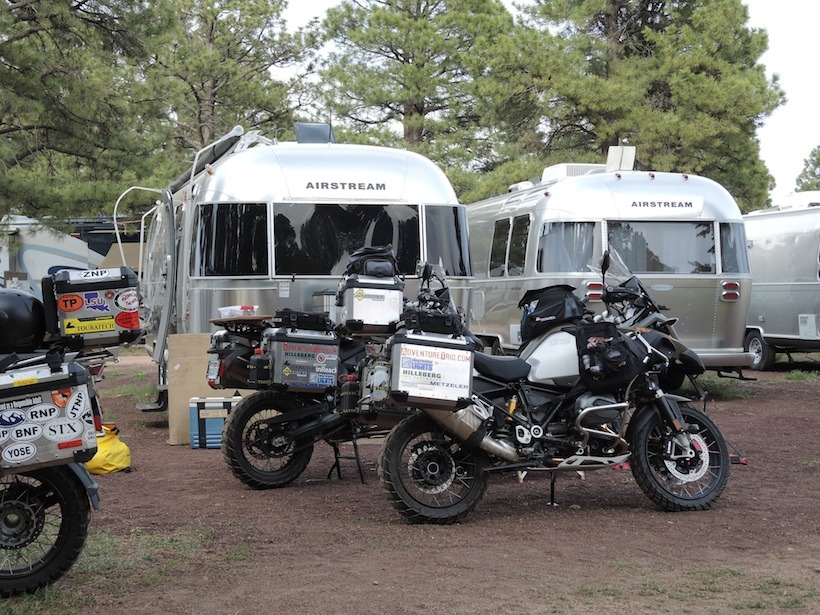 LP: What makes Overland Expo stand out?
RH: No other event combines intensive education modules with social opportunities to visit with thousands of other enthusiasts and share information and experiences, as well as a wide array of product and service vendors—in a professional trade-show setting—just for overlanding related activities. Overland Expo was founded by and is owned and run by Roseann & Jonathan Hanson, longtime overlanders who are committed to sharing their passion for travel, exploration, and conservation of the world's natural and cultural heritage. Proceeds from Overland Expo in part support the sister charity ConserVentures.org.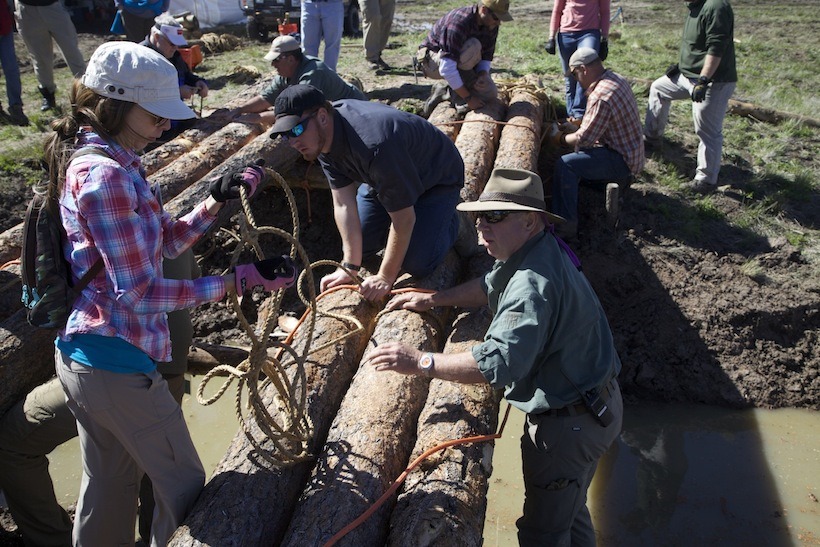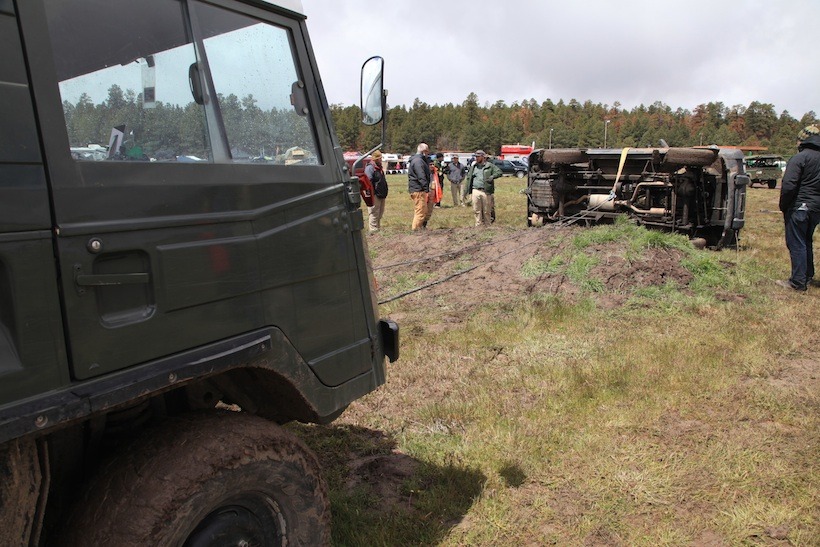 LP: Do you have an anecdotal story you would like to share with our readers?
RH: Overlanding is about exploring and connecting, with nature and with other people. It's also a community. We didn't realize just how special this community was until two epic weather events in 2015 impacted both out WEST and EAST shows. One-hundred-year-level rain and snow fell during our May show outside Flagstaff, flooding everything and freezing us all. In Asheville in October, a Category 4 hurricane pummeled North Carolina and the governor declared a state of emergency two days before the show. Nearly 8 inches of rain fell on our venue and despite extreme preparation on our part it just overwhelmed us. But the community was amazing—the people who came and who stayed had a fantastic time, and not only made the best of it, they made it some of the best shows we've had. Not in terms of numbers, but in terms of camaraderie and stories and helping each other. It was epic. And it was amazing. It was best summed up by this gentleman from England: It's far more about people. It's far more about making contact—making friends. And I must admit that every time I've been [to Overland Expo] I've made friends, created real genuine friendships . . . Friendship, networking, it's about people. It's what makes that show unique. And the way I know this is true, is that despite all that terrible, terrible weather very few people left. They stuck it out in the slush, mud, and freezing snow. Just to be together. It's actually quite remarkable." ~ Andrew St. Pierre White, 4XOverland.com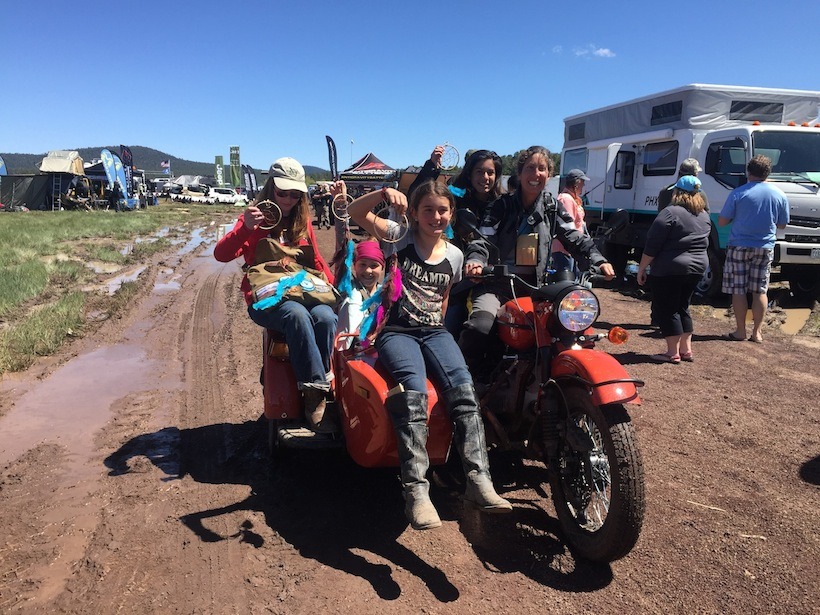 For more information on Overland Expo and how to sign up for the events, go to: http://www.overlandexpo.com
Social Media Links:
Facebook: https://www.facebook.com/overlandexpo
Twitter: @overlandexpo
Instagram: #overlandexpo on