We love it when brands like 10 Barrel Brewing make a stand and support protecting our land and the playground we all love. That being said, under no circumstances do we support DRINKING AND DRIVING and we simply encourage you to DRINK RESPONSIBLY around the campfire at the end of the day on National Trails Day – June 5th
10 Barrel Brewing walks the 'Drink Beer Outside' talk all year long with a suite of four beers that donate a portion of their proceeds to protect and preserve important outdoor initiatives, including the Outdoor Alliance, The Conservation Alliance, the Surfrider Foundation, and Trout Unlimited's Home Rivers Initiative. All of these excellent beers are part of 10 Barrel's #drinkitforward program.
________________________________________________________________
Nature Calls, a 'Mountain IPA' that benefits the Conservation Alliance. It's a merger of two prominent IPA styles: West Coast IPA and East Coast Hazy IPA, Nature Calls delivers a smooth profile that consists of mango, tangerine, and grapefruit. The brewers mixed the tropical fruitiness of their hazy with the piney juicy citrus of a traditional IPA, yielding 6.5% ABV and 55 IBUs.
Not to be out done by the 'Mountain IPA' 10 Barrel Brewing partnered Hazy Trail with the Outdoor Alliance and donates a portion of the proceeds from sales of this beer to protect the places we ski, hike, climb, paddle, and bike. The beer's inspiration came from our brewer's trip to the Northeast where they went on a deep dive into the haze craze. Hazy Trail was the result and is a beer with a soft malt backbone and tropical hop profile, this beer will satisfy your cravings on your next epic adventure! Hazy Trail IPA hits at 6.2% ABV with 50 IBUs.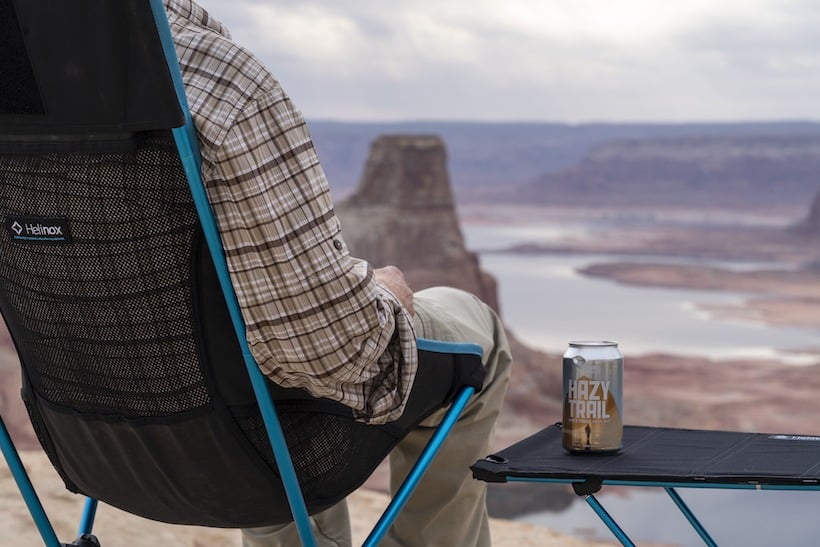 __________________________________________________________________
DRINK RESPONSIBLY ON NATIONAL TRAILS DAY JUNE 5TH