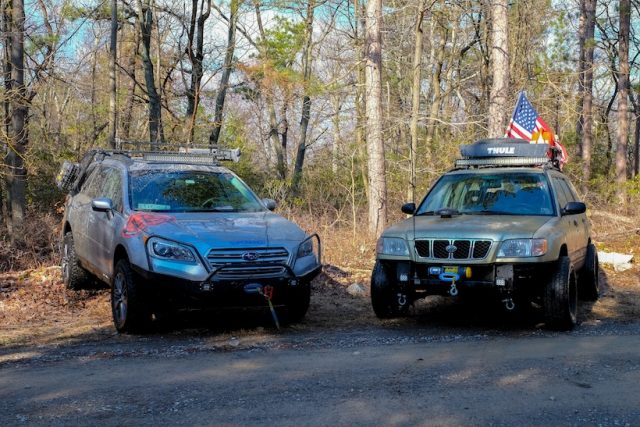 A while back we ran a photo contest called "TAP my Rig" and spotted this converted 2015 Subaru Outback. We reached out to the owner, Grant Wilson, who is passionate about his Subaru and the process involved in converting it into a capable off-road vehicle. He's so passionate about it that he has a website/business geared around Subaru conversions called offroadsubaru.com. We asked him what drew him to a Subaru and what he did to get it ready to handle rough terrain and this is what he told us. (note: These photos show the Subaru at various stages of conversion and are not necessarily in order)
After spending the better part of a decade overseas, and a number of years in Saudi Arabia, doing essentially what overlanding is (I came to find out), I came back to America needing a vehicle. After previously owning a 2007 JK Unlimited in Japan and wheeling around Mt. Fuji and the Kanto Plain, I knew that realistically I wouldn't use it here to its full potential (like most capable off-road vehicle owners….let's be truthful). Like everyone else, I started looking at 4 Runners, Tacomas, Jeeps, and the list goes on. After building a late 2000's Subaru Outback for a friend in Saudi Arabia, I knew how well they performed out on the trails, so decided to check them out here. A few hours at the dealership and I was sold. I threw the cash down on a brand new 2015 Subaru Outback Premium with the Eyesight Adaptive Cruise Control package and my Subaru off-road conversion began.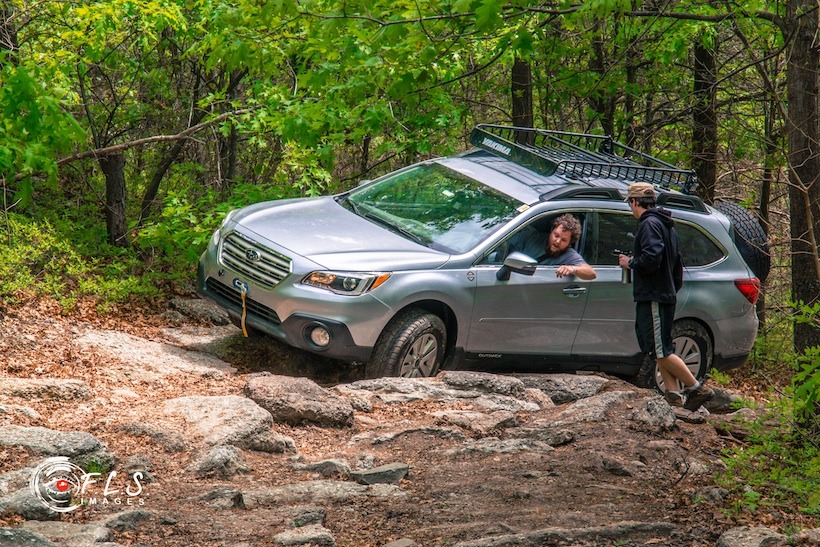 I didn't go into this blind and stupid. I knew a few things for sure:
It is not a rock crawler.
It is not a river forder.
It is not a mud bogger.
It won't win a Vermont Overland Challenge.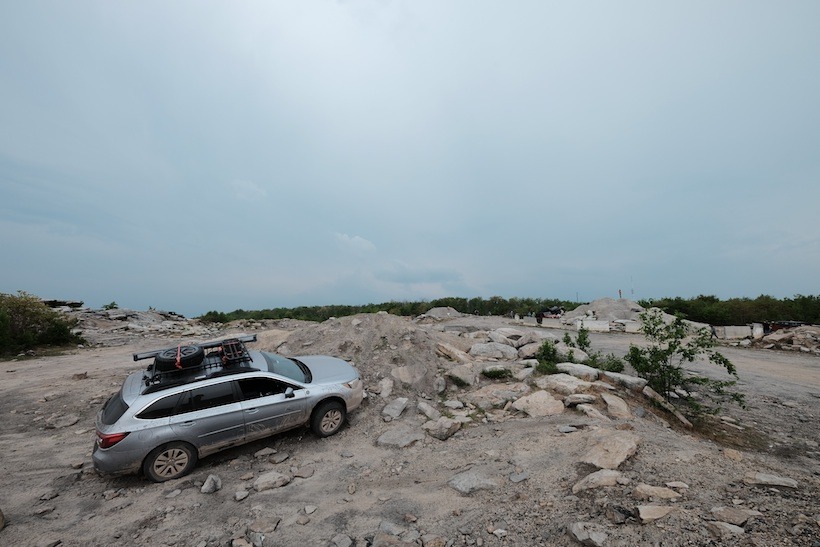 However, it is:
Very capable on technical trails.
Able to ford (actually tested) at least 32 inches of water.
Pretty damn good in trail mud.
Super duper comfy.
Did I mention the Adaptive Cruise Control?
So, I went in knowing that I would be able to do 98% of what I wanted off-road, and the other 2% I'd have no problem going around. I had to bypass one trail during VOR and meet the rest of the guys and I'm ok with that. However, we still managed to go down all the Red trails and technical fun without any issue… impressing even a few non-believers (you can see videos on my youtube).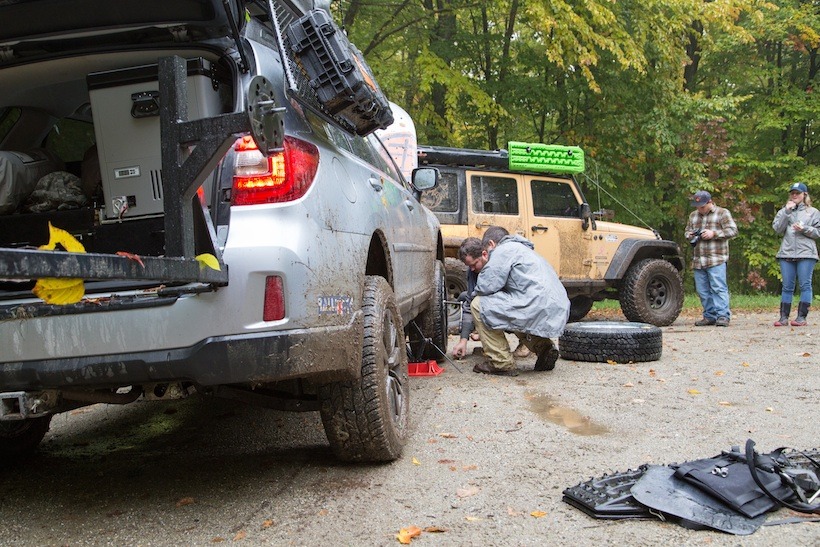 In the end, we all have to make the same modifications. I started with an Anderson Design and Fabrication 2" lift kit, the first produced for the 5th generation Outback, along with the OffroadSubaru.com Front Lift Springs that we developed. The front springs were coupled with the PRERacing Rallitek rear springs, which help lift and deal with the TCTeardrops trailer being pulled behind it.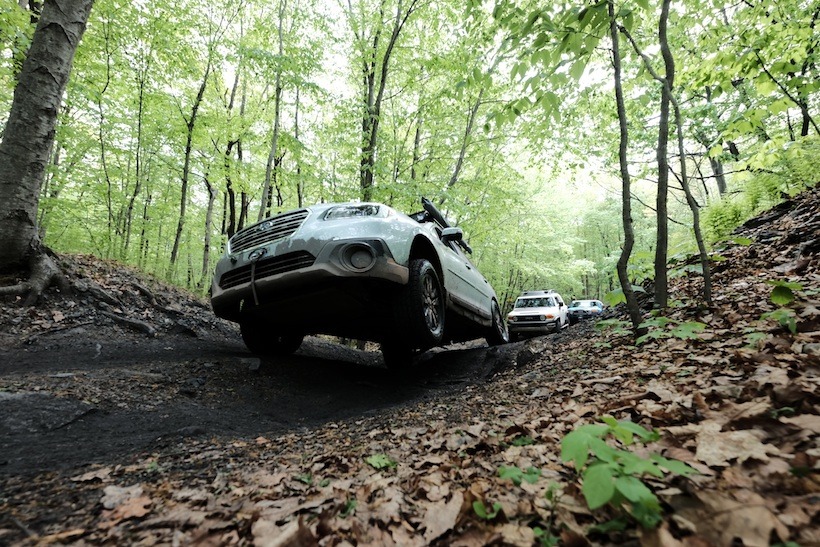 The wheels are 2015 Subaru WRX wheels with Atturo Trail Blade XT 235/65-17. To round out the exterior of the vehicle, Costa Fabrications came on board to help me build the one-off custom roof rack that houses a lightbar in the front and 4 small LED squares around to light up camp, fourtreks awning brackets to mount the ARB 2500 awning, as well as the front winch bumper that houses a SuperWinch Terra 45 with synthetic line.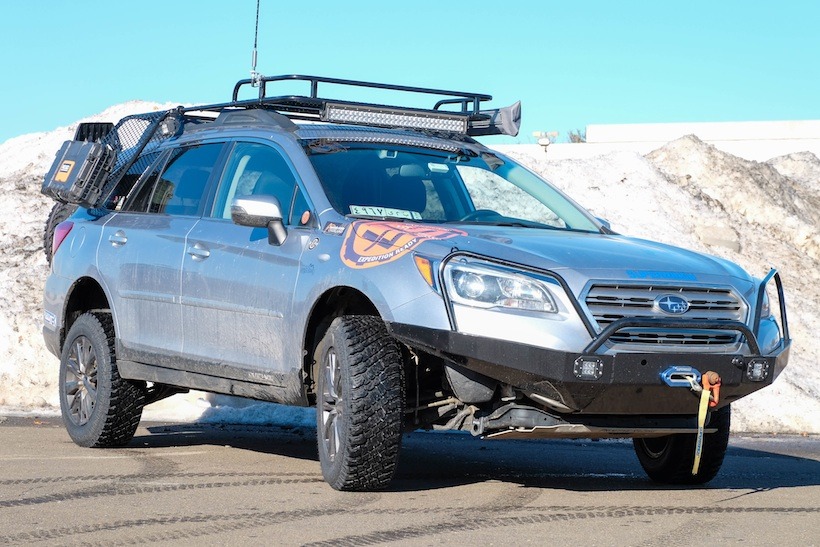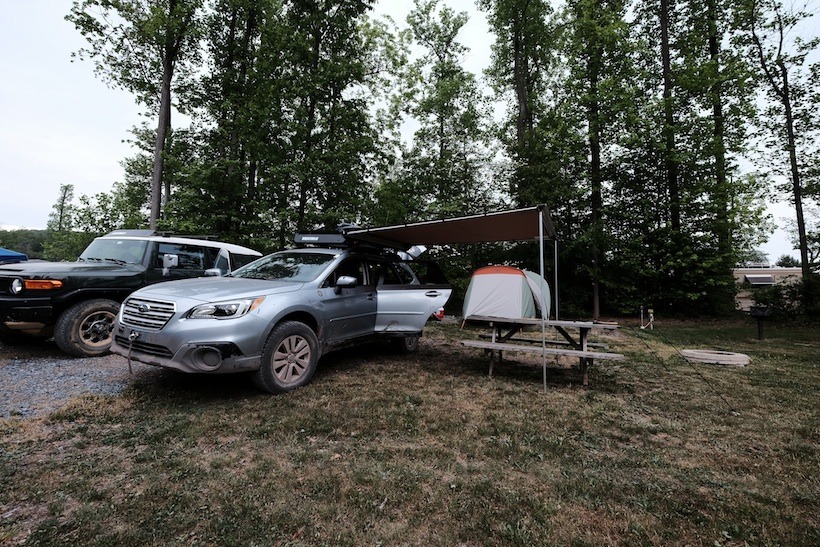 The rear tire swing out was made by me to house the spare tire and the CBI Off-road dual can carrier with a pair of Traction Jacks mounted to the spare tire. A Torklift Ecohitch was installed with a lock and roll hitch for the trailer. Underside is protected by a trio of Primitive Racing skid plates to keep the oil pan, trans and diff safe. Rounding out the rear is a pair of ISR lower control arms that are stronger, with some adjustment to get alignment dialed in.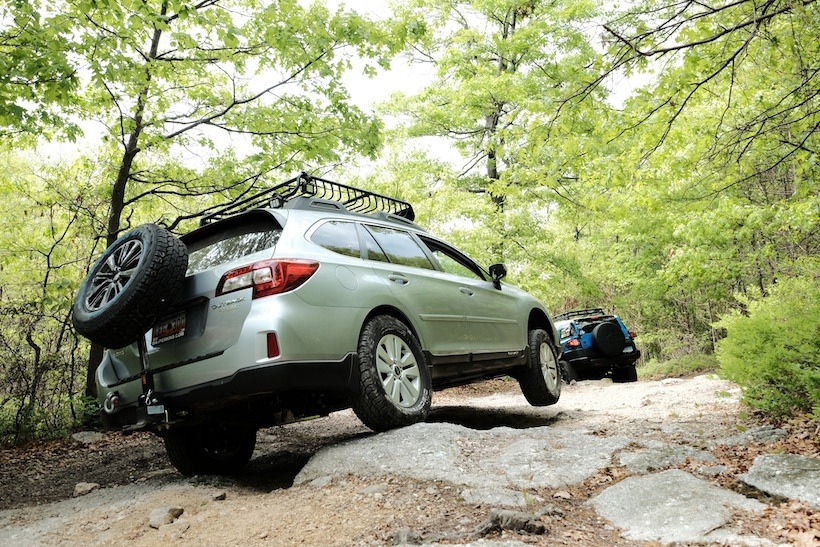 On the inside, it is rather spartan. The spare tire well is loaded with Air horn compressor, Blue Ridge overland recovery bag, strap bag and tool bag along with some other recovery gear. There are 5 LED's installed in the back hatch, along with a 12v outlet and USB ports and volt meter in the cargo area. A Blue Sea fuse panel is mounted under the floor to provide power distribution to all the lights and devices in the vehicle. Up front it is equally as bland. There is a smart phone/i-pad mini mount via the seat rail, to hold navigation aids, a Midland CB radio and not much else out of the norm.
Overall, I have about the same I would have put into a Jeep, 3x the comfort, a nice smooth and quiet ride, with the Adaptive Cruise Control. If I had to do it all over again, I would do it in a heartbeat. It has reliably taken me all over PA, VT, NH, SC, ME and soon to be FL and GA.
Hope to see some of y'all at the beach in St Augustine!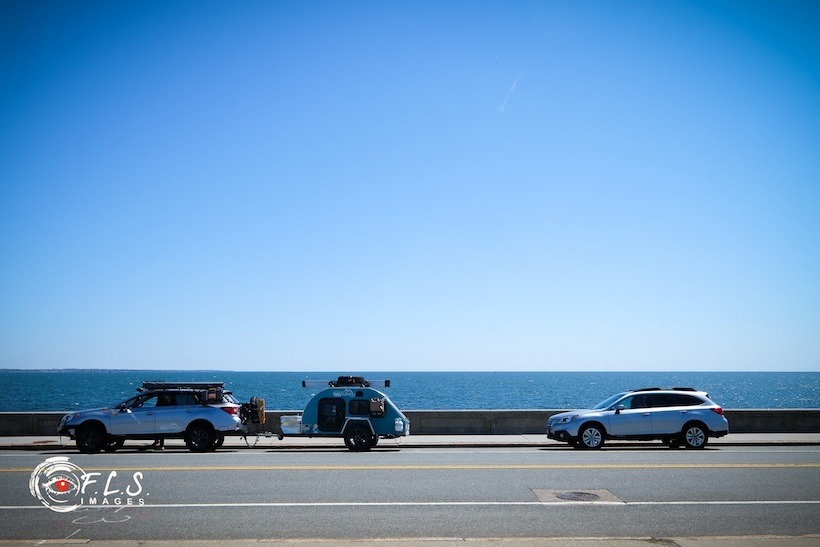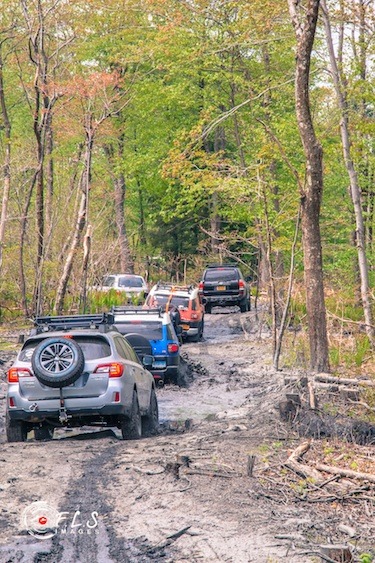 Modification list:
Suspension/tires
Anderson Design and Fabrication 2" spacer lift
Off road Subaru front 1" Lift Springs
Rallitek 1" Rear lift springs
ISR Lower Control Arms
Reinforced Trailing arms
2015 WRX wheels
Atturo Trailblade XT 235/65-17 tires
2" Wheel Spacers
Exterior:
Costafabrications/Offroadsubaru Front Bumper
Costafabrications/Offroadsubaru Roof Rack
Off road Subaru Rear Tire Carrier
2 LED cubes on bumper
4 LED Cubes on Rack
2 Lightbars
Superwinch Terra 45
Recovery point
Firestick 4' antenna
CBI Off road Fab Dual Can carrier
Primitive Racing Skid Plates
AtoZ Fabrication swingout builders kit
Interior:
Tablet Holder
Midland mini CB radio
Blue Ridge Overland gear map holder, tool bag, recovery bag, strap bag
Off road Subaru recovery gear:
2 rope shackles
30' winch extension
20' kinetic recovery rope
2 bow shackles
ARB Tree Strap
20' recovery strap
BFH
Train Horns
Check the following links to see more of what Grant Wilson is doing:
offroad subaru.com
www.offroadsubaru.com
www.instsagram.com/offroadsubaru
facebook.com/offroadsubaru
https://www.youtube.com/channel/UCQq6IrVJfc6cFZ46CQ6yeyw
Author: Grant Wilson
photos: Grant Wilson or credited photographer
Editor: Lori Palmer
For more overland and off-road capable rigs, CHECK HERE