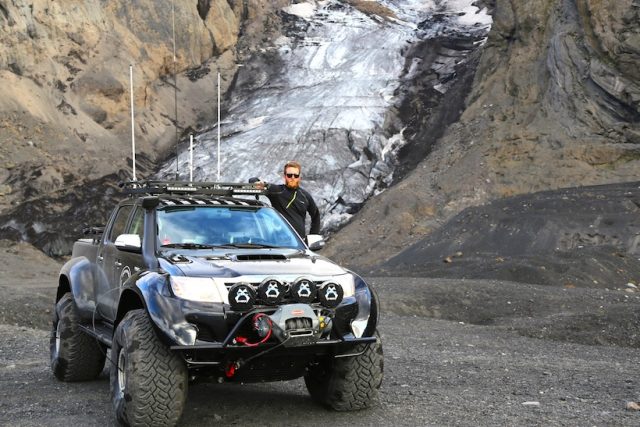 Okay everyone, this month we're featuring something a little different. February's Rig of the Month belongs to Robin Berglid from Stryn, Norway. Robin is a certified Arctic Nature Guide and is well versed in safe guiding in the Arctic: He offers value-based guiding and teaching about Arctic nature, history, Arctic safety and field leadership. Here is Robin's story about why he chose a 2015 Toyota Hilux for his ultimate adventure vehicle.
Hello everyone. I'm Robin from Norway. In 2011, I traveled to Iceland to begin my apprenticeship for the Icelandic Mountain Guides in Svalbard. After three weeks in Iceland, I was hooked. I fell in love with the country. It's wilderness, the wildlife and the people are amazing.
I have returned to Svalbard every year following my apprenticeship to further explore Iceland's amazing terrain. These trips inspired my search for the ultimate overland expedition vehicle. The first vehicle I had was a Toyota Land Cruiser Prado LC120 on 38 "tires, then I upgraded the tires to 44". Next, I moved on to a LC80 on 46" tires. All of these cars worked great, but I wanted something more. I sold my LC80 just as Arctic Trucks Iceland started to build this 3litre Hilux.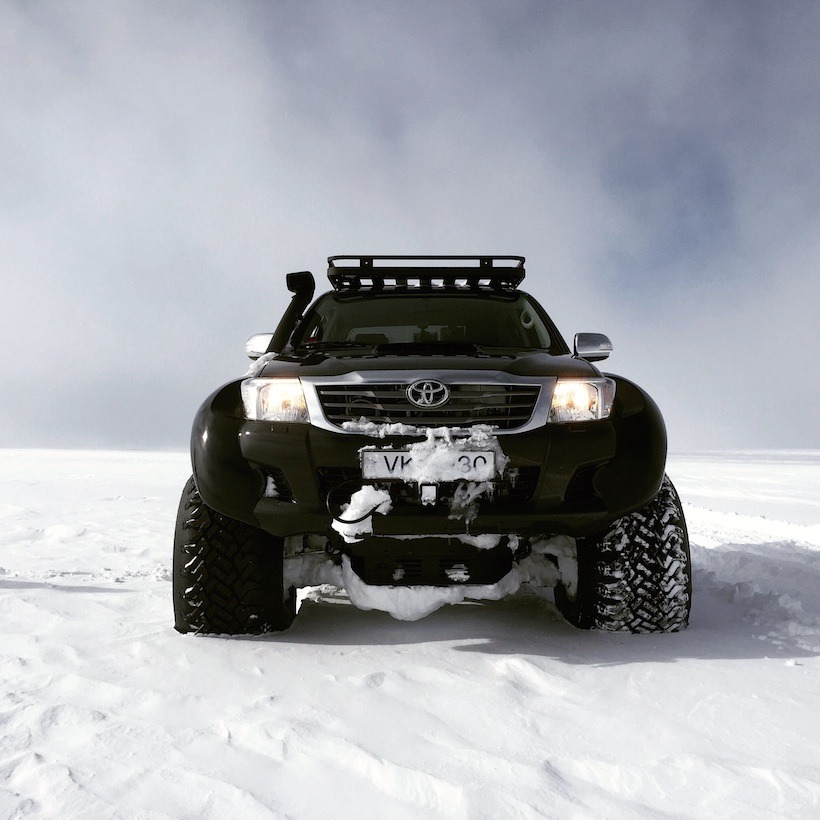 The reason I chose the Hilux, is because I love being outdoors, skiing, kayaking, climbing and so on. The Hilux is the ideal car for off-road travel and hauling lots of outdoor equipment. This car takes my friends and I wherever we want to go in Iceland.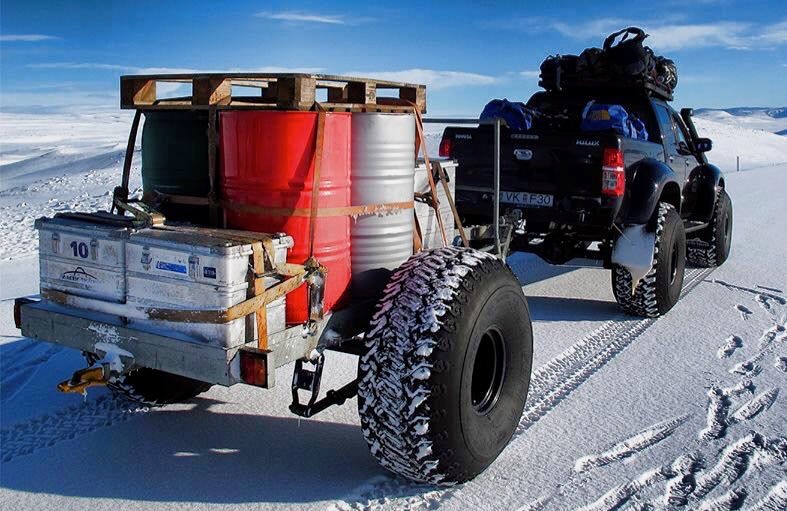 The Hilux is a lightweight car, perfect for snow driving. It's built on the same specifications as Arctic Truck is using on their Hilux in Antarctica. It's not the best luxury car, but it's good in all kinds of extreme over land conditions, and that's exactly what I need.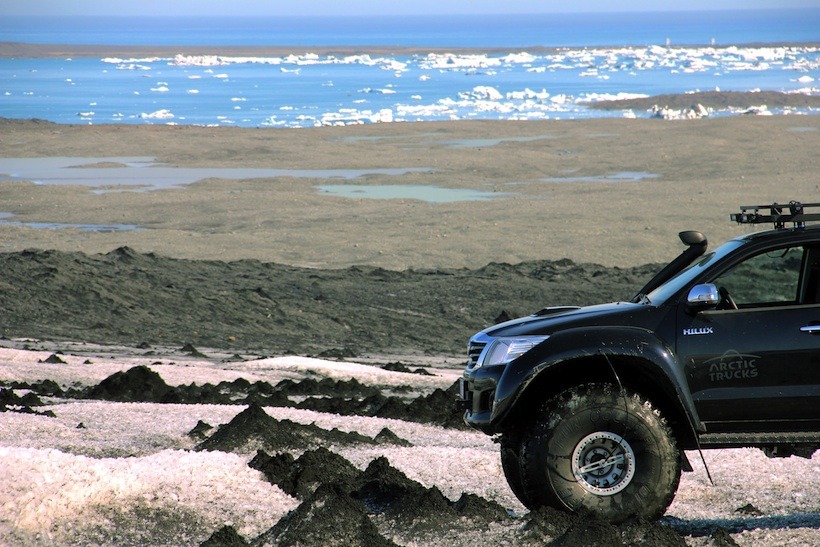 My Hilux has two VHF radios in case one breaks down. I'm using a topographic Garmin GPS to navigate, this also lays a bread crumb track, so if we are driving in bad weather and need to turn around, we can follow our tracks back on the GPS. I also have a computer that gives me crevasse maps when driving on a glacier and of course, gets the latest weather and road conditions. Most of Iceland has phone coverage, but I have a satellite phone if am traveling alone. On trips I bring tools, glacier rescue equipment, a shovel and recovery gear, tents and sleeping bags, food, an outdoor BBQ and a gas stove.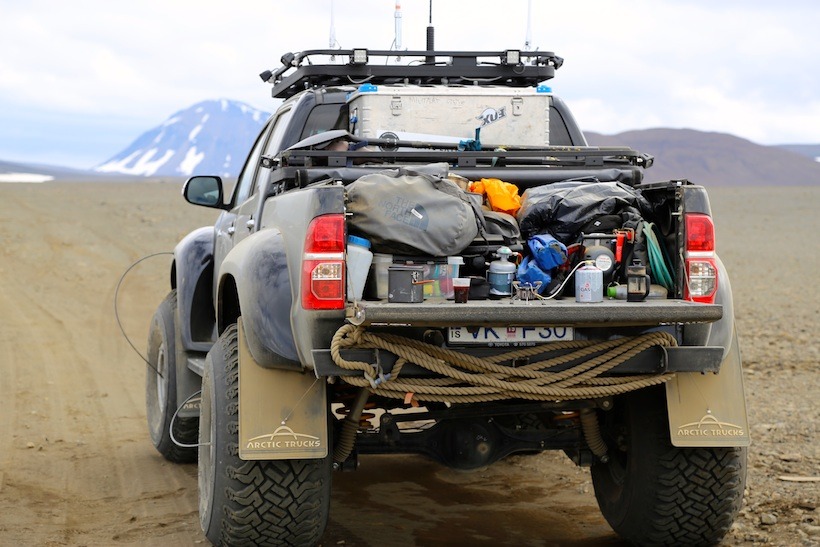 Modifications on the truck:
– Arctic Truck 44 modification
– Fox suspension
– Crawler box
– 44" Dick Cepec tires
– Beadlock wheels with mount for air hose
– Touch display inside the car to adjust the tire pressure while driving.
– ARB Air lockers front and rear
– ARB Air compressor for lockers
– 2x Viar 400 air compressors
– Air tank
– Extra fuel tank. Total 230liter fuel including the original one
– Extra fan on the intercooler to give more cooling in tough winter conditions when driving slowly.
– Outback Safari roof rack and bed rack
– Outback Safari roof console
– Tuned, around 204HP
– Ram laptop computer stand
– Garmin 721S boat GPS with Icelandic topography maps
– Front bumper from Briddebilt
– VisionX xenon lights and work lights around the car
– Truxxedo bed cover
– Internet 4G router and antenna
– 2x Maritime VHF antennas
– 1x HF antenna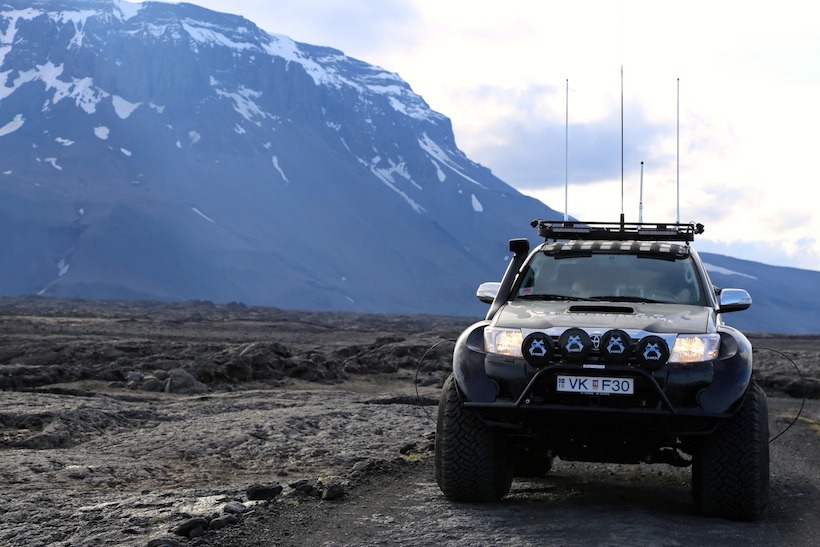 What's left to do on the truck:
– Mount the last fuel tank. This will give me around 350liters fuel in total
– Icom 7100
– Yeasu 8900FT
– Mount Hi lift holder on the bed rack
– Inside roll bar
– Upgrade to a new ComeUp winch with synthetic cable
– More HP
– Iridium Extreme Satellite telephone
During my travels in Iceland this summer, I had a break in. My communication equipment, satellite phone, GPS and a lot more of my gear got stolen…. That's why they're on my list to replace.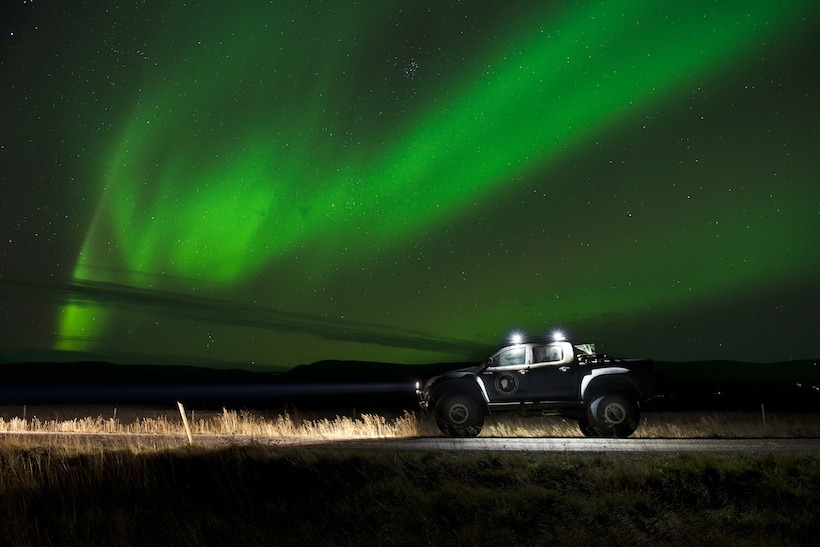 Please follow me on Facebook for more of my adventures in Arctic environments or send me an email and discuss your ideal Arctic adventure.
Facebook: https://www.facebook.com/arcticextreme/
Instagram: https://www.instagram.com/arctic_extreme/
Webpage: https://www.arcticextreme.no
Email: [email protected]
About the Author- Robin Berglid is an Arctic Nature Guide and owner of Arctic Extreme in Iceland.
Photos: Robin Berglid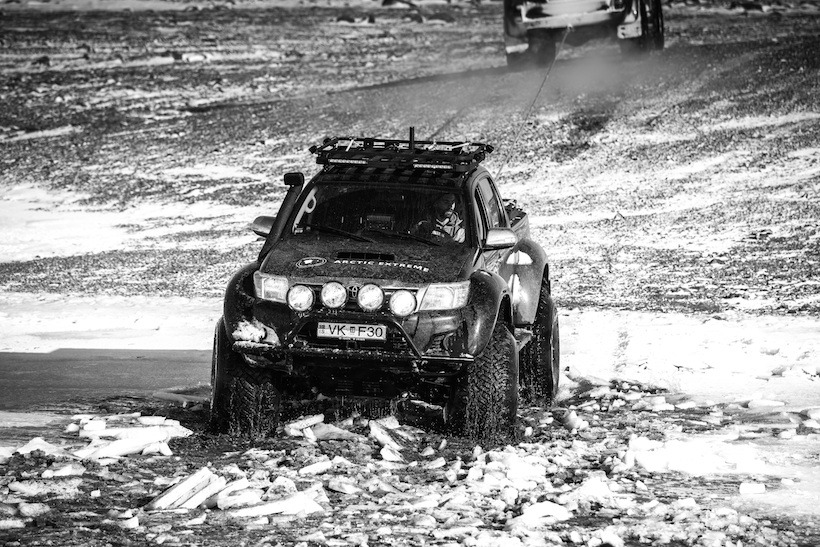 For more overland and off-road capable rigs, CHECK HERE