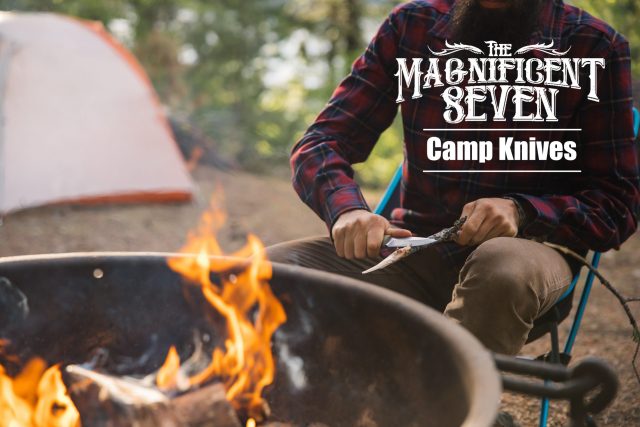 Want the Best Camp Knife for your overlanding adventures? Well we've got you covered! Whether you're using your Camp Knife to shave kindling to start a fire or fighting off a 1000lb Grizzly (tongue in cheek!), a good Camp knife is an essential for any backcountry overland adventure. Here's seven top options to take a look at before you hit the off-road trails. Products that we have personally used and can recommend are always marked with a TAP Trail Tested logo.
_____________________________________________________________________
Toor Knives: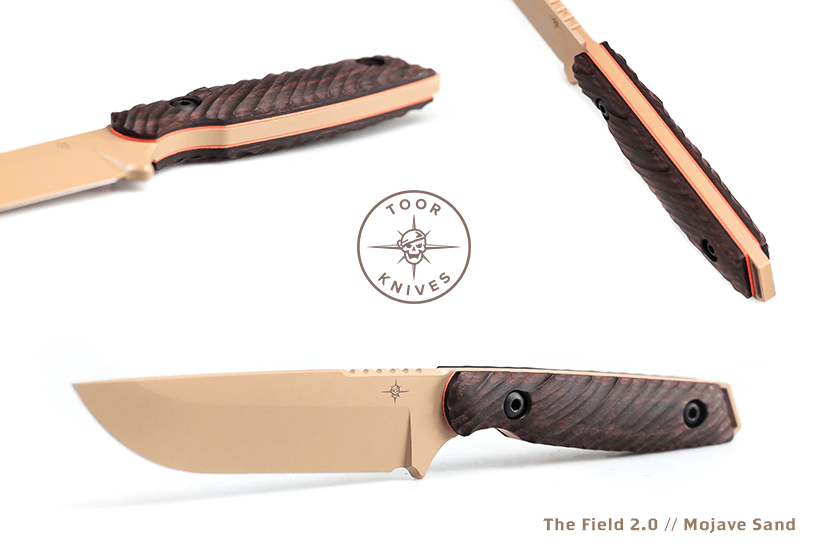 The Field 2.0 was designed by Toor Knives with every day use in mind and has quickly become known as the workhorse of their Outdoor and Overland Series. Its small size allows for all day carry comfort, while having the capability to handle almost any task out on the trail.
The edge features a 2.75" straight for fine work, and a razor sharp 1.75" radius to the tip for traditional blade work. Its KG Gunkote finish provides excellent abrasion, chemical and impact resistance, and the blade shape allows for much more steel mass behind the edge, which translates to a longer sharpening life and edge impact resistance. A perfect 90-degree spine, from the tip all the way to the thumb jimping, provides more surface area for hammering and ferro rod sparking.
Additionally, every handle is lined with a polished copper accent and Toor's proprietary Dynamic Fluting™ texture, providing smooth ergonomics in the hand, as well as grip when operating in wet environments. This design forces proper grip mechanics and concentrates all the pressure onto the apex of the blade edge, conquering the age-old task of offering both comfort and grip. With a precision cut ¼" radius on each flute, and spiral rifling from end to end, each groove flows perfectly with the hand's natural positioning.
Every Field 2.0 is Made in the USA and includes a genuine Hermann Oak saddle leather sheath.
Specs:
Thickness: precision ground .1875"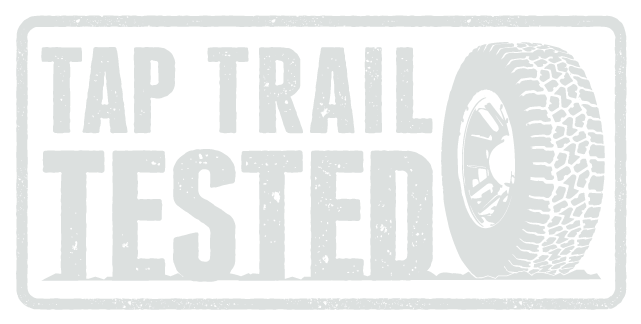 ____________________________________________________________________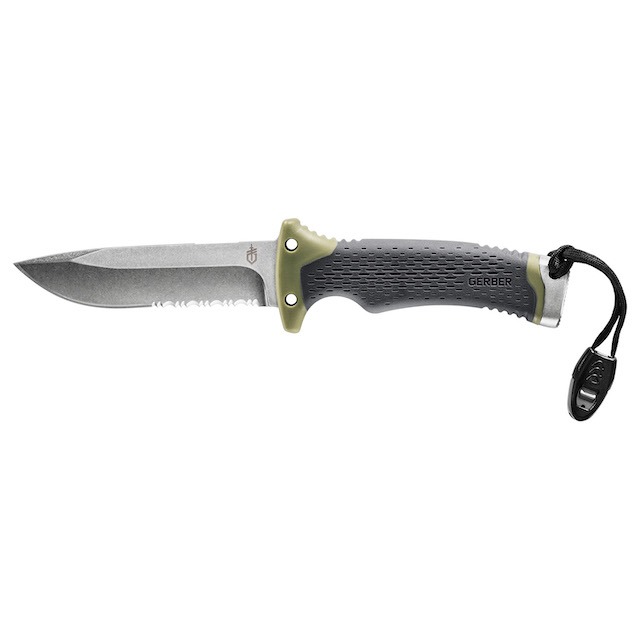 Loaded with innovations, this camp knife has everything. The Gerber Ultimate Survival Knife features a half serrated, drop point blade, a textured rubber grip, a steel hammer pommel, and an emergency whistle. Corralling multiple tools into one useful design, this durable knife also acts as a fire starter and a sharpener. The no-nonsense blade has a utilitarian drop point blade and is partially serrated to address a multitude of tasks. Starting a fire is no problem with a fire striking edge along the spine and a ferrocerium rod that is housed in the sheath. This is a great off-road adventure knife!
Specs: Length 10" | Weight 11.02oz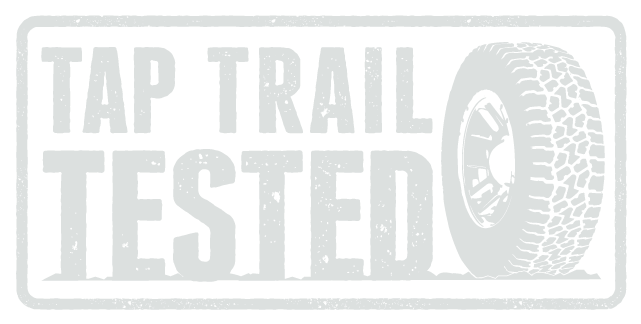 ____________________________________________________________________
Benchmade: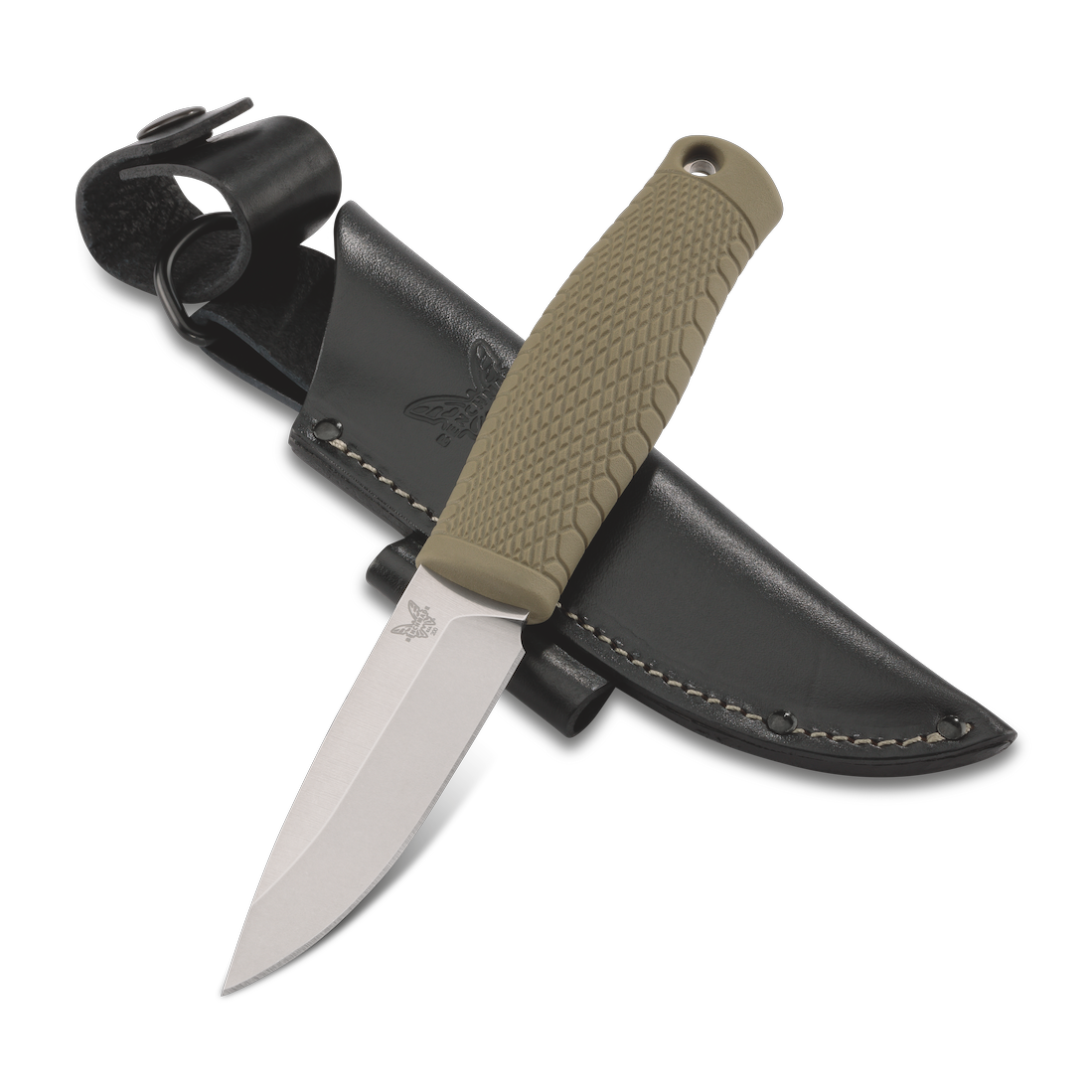 Designed to handle all your vehicle supported adventures in the outdoors, the Puukko combines a classic Scandinavian silhouette with the modern performance you expect from a Benchmade. CPM-3V steel rewrote our standard for toughness, outperforming all other steels in our lineup. The rubberized Santoprene handle make for a comfortable and secure grip for a multitude of tasks. Even the sheath was created with versatility in mind, making it easy to carry with you. Whether it becomes your go to off-roading camp knife or your bushcrafting lifeline, the Puukko is made to handle any situation.
Specs:
BLADE LENGTH: 3.75" [9.53cm]
BLADE THICKNESS: 0.140" [3.556mm]
OVERALL LENGTH: 8.25" [20.96cm]
HANDLE THICKNESS: 0.80" [20.32mm]
HANDLE MATERIAL: SANTOPRENE
SHEATH WEIGHT: 2.65oz [75.13g]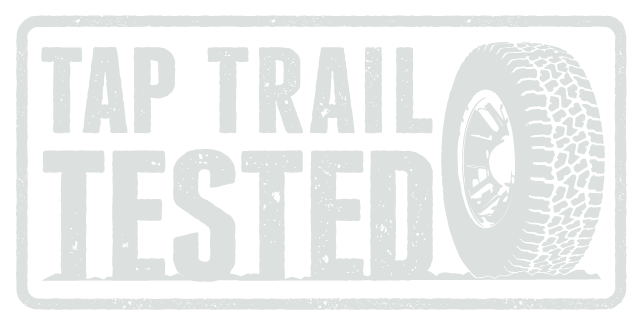 _____________________________________________________________________
Kershaw:

The Camp 5 is a big, blade-forward Bowie-style over land camp knife that's ready for your next adventure. This fixed-blade, full- tang knife is ideal for survival, camping, bushcrafting, or just about any outdoor activity. Its D2 blade steel is a great choice for a hard-use knife like this. This high-carbon, high-chromium tool steel offers good edge retention and hardness, while being more corrosion resistant than other high-carbon steels. A machined texture on the glass-filled nylon handle scales provides a secure grip. Kershaw put a lot of thought into the molded sheath, too. It has a double retention system to secure it, even if worn upside down. Yet the tab release lets you get to the blade quickly when you need it.
A full-tang fixed blade perfect for outdoor adventure
D2 blade steel for edge retention, hardness, and corrosion resistance
Glass-filled nylon handle scales have machined texture for solid grip
Molded sheath features dual- retention system for secure carrying; easy tab release; water drainage hole in sheath bottom
_____________________________________________________________________
SOG: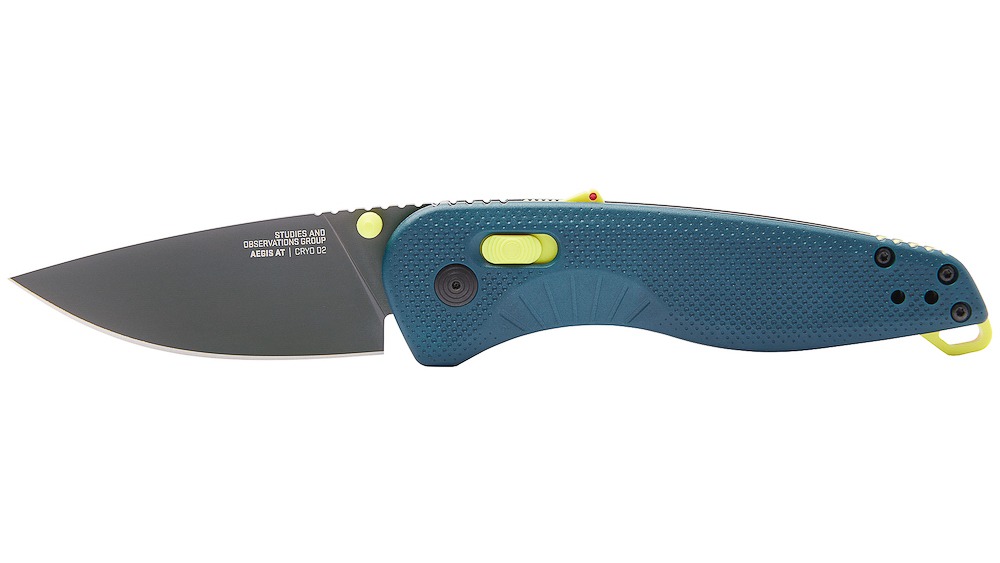 SOG Knives are designed to help those who are relentless. Those who know no limits. Those who do. The new Aegis AT folding knife, with its quick, fully ambidextrous assisted opening, is here to help you achieve your next goal. Featuring a sharp D2 steel blade, a rugged handle and SOG's patent-pending, super strong XR locking mechanism, the Aegis AT checks all the boxes.
Weight – 6.15 OZ
Blade Length – 3.7″
Closed Length – 5.33″
Overall Length – 9.03″
Steel – CRYD 02
Handle – GRN
Finish – Titanium Nitride
______________________________________________________________________
Spyderco: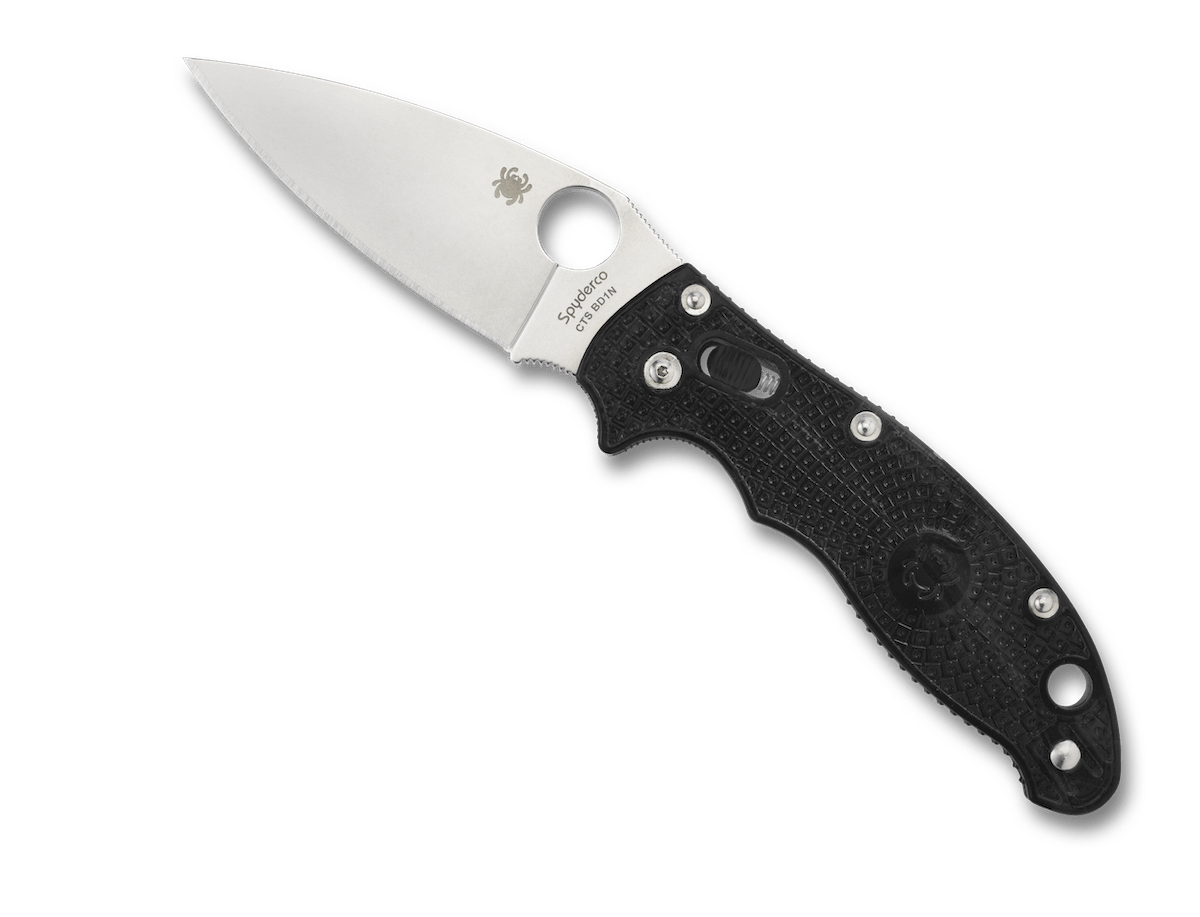 Winner of Blade magazine's coveted Most Innovative American Design award, Spyderco's Manix 2 Lightweight combines full-service cutting performance with a lightweight handle molded from tough fiberglass reinforced co-polymer (FRCP). Weighing in at a scant three ounces, this knife features a full-flat-ground CTS® BD1N stainless steel blade with Spyderco's signature Trademark Round Hole™ for easy, ambidextrous, one-handed opening. This camp knifes blade is supported by a high-strength Ball Bearing Lock™ housed within a precision-machined steel insert in the handle. Light on weight, but packed with power, the Manix 2 Lightweight is equipped for any adventure.
Specs
Overall length: 8.03"/204mm
Closed length: 4.66"/118mm
Blade thickness: 0.125"/3.2mm
__________________________________________________________________
Buck: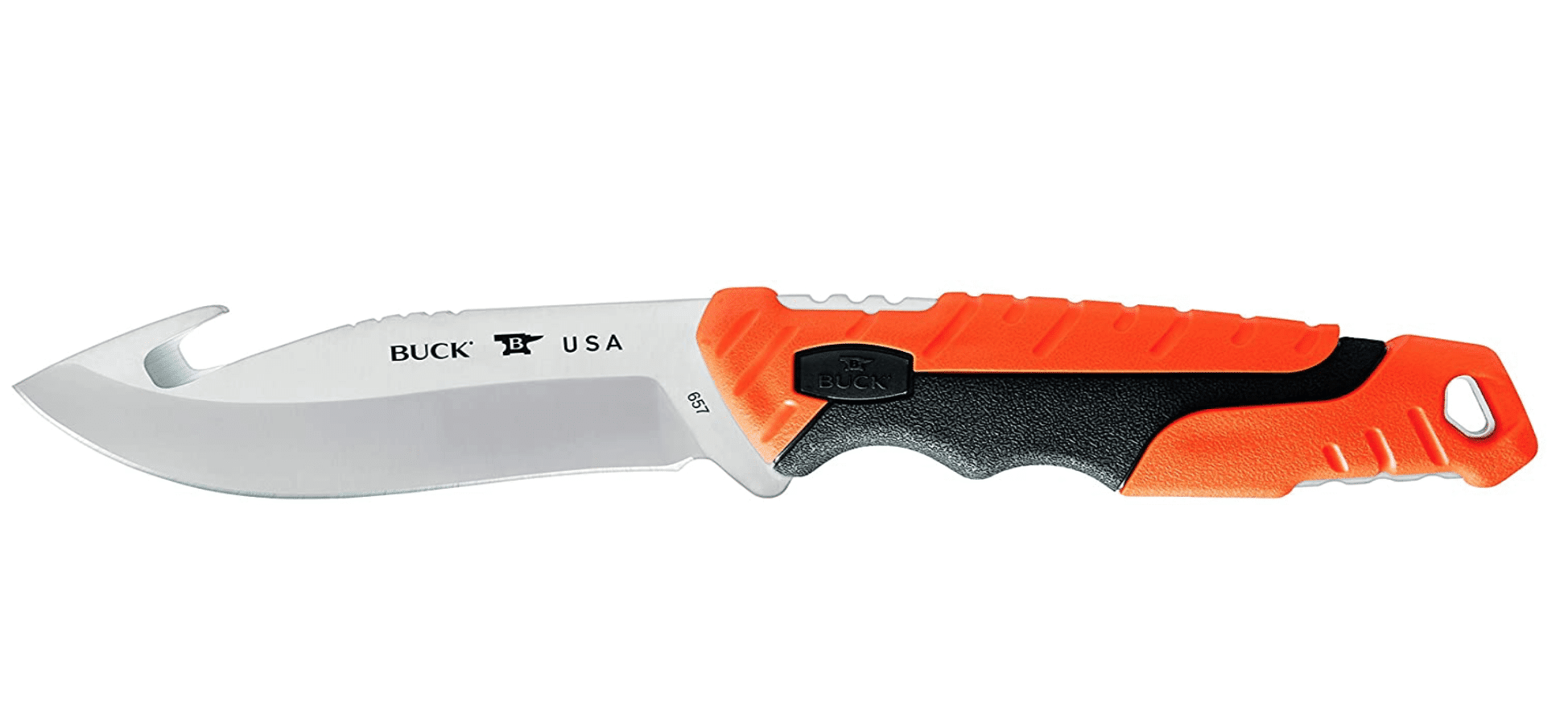 PURSUIT PRO SERIES – A solid upgrade to the Pursuit line of hunting knives for a professional choice more than capable of covering the needs of hunters
ESSENTIAL TOOL – Compact design for ease of carry, the Pursuit Pro hunting knife series rides safely on the belt in a heavy-duty polyester sheath. The 657 Pursuit Pro features a guthook, making game processing an easier task to complete
INNOVATIVE DESIGN – The Pursuit Pro series hunting knives combine highly visible, sure grip handles with Buck's high-end S35VN stainless steel. The nylon handle features a Versaflex rubber overmold for extra grip
PERFORMANCE – Added detail was put into the design creating a comfortable, non-slip profile and sturdy, dependable blade. Thumb jimping provides additional control, while the lanyard hole allows for alternate carry options. The Pursuit Pro series is made to take on whatever you throw at them and will perform when you need them
MADE IN THE USA – FOREVER WARRANTY – Since 1902 Buck Knives has offered a lifetime warranty on our knives because we believe in the integrity of our products. This knife is proudly made in the USA
___________________________________________________________________
_________________________________________________________