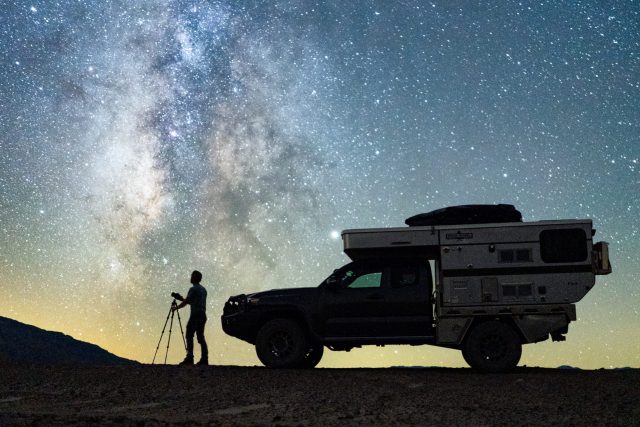 Summer nights spent under a blanket of stars capturing the Milky Way Galaxy. Brisk days trekking high up in the Rocky Mountain range to glacial fed lakes. Taking a single breath before diving deep below the sea's surface, navigating through intricate underwater cave systems. I was 22 when I first discovered Adventure photography; I have always been drawn to the outdoors, especially the places that require some sort of adventure to get there. Photography became a way to connect deeper with the locations I'd travel to, spending long hours conceptualizing a shot, waiting for the right lighting, all the while taking time to fully absorb the views. Throughout my career as an adventure photographer I have progressed through several different phases of travel vehicles; ten years and three vehicles later, for me, the Four Wheel Camper is the ultimate travel rig.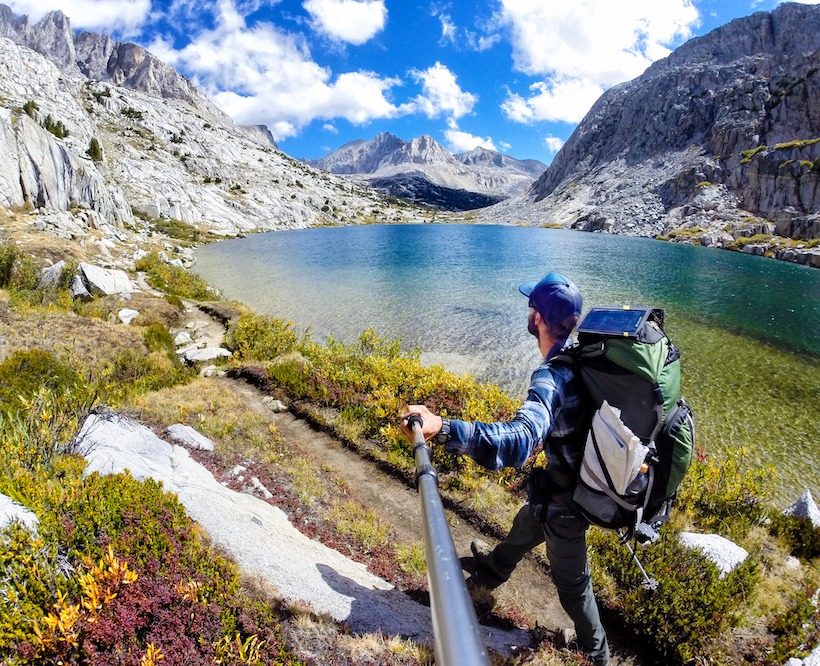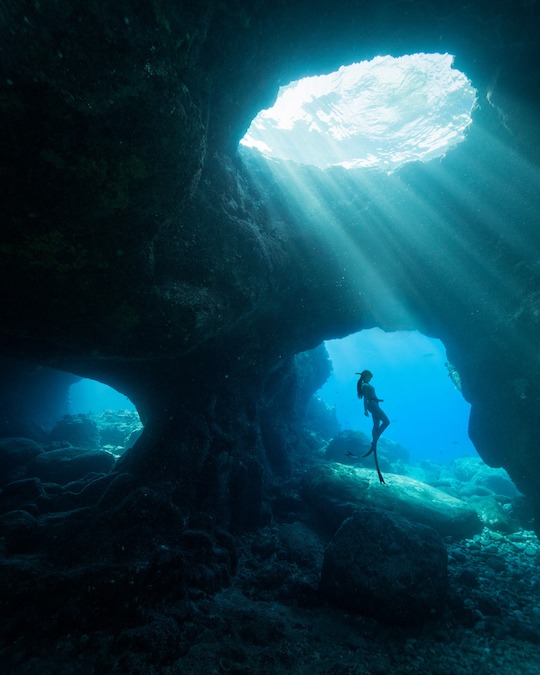 My parents are my biggest inspiration for adventure. In 2010 they set off to hike all 2,653 miles from the border of Mexico to the border of Canada on the Pacific Crest Trail!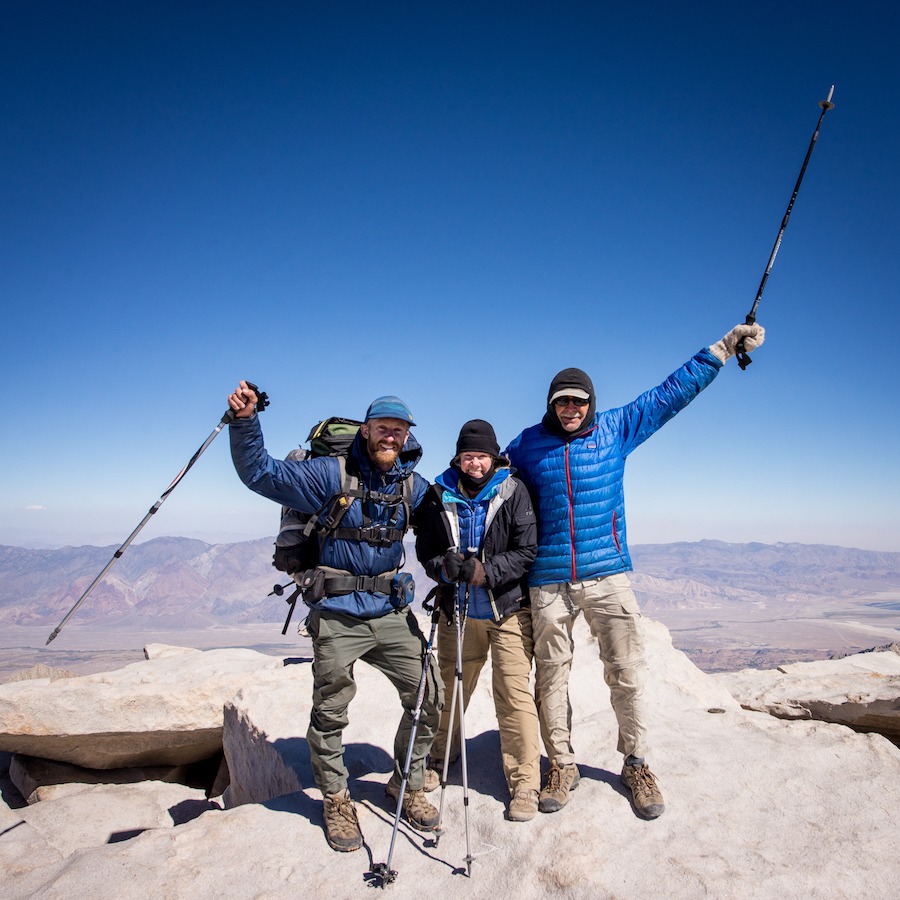 At the time I was enrolled in night school [studying things like graphic design and woodworking] trying to figure out a way to make one of my passions a career, and working long days to pay my bills. After buying my first DSLR I decided to pack my truck and meet my parents in Yosemite valley. If there were ever a place to inspire creativity and make a person want to capture the beauty of the outdoors it would be Yosemite National Park.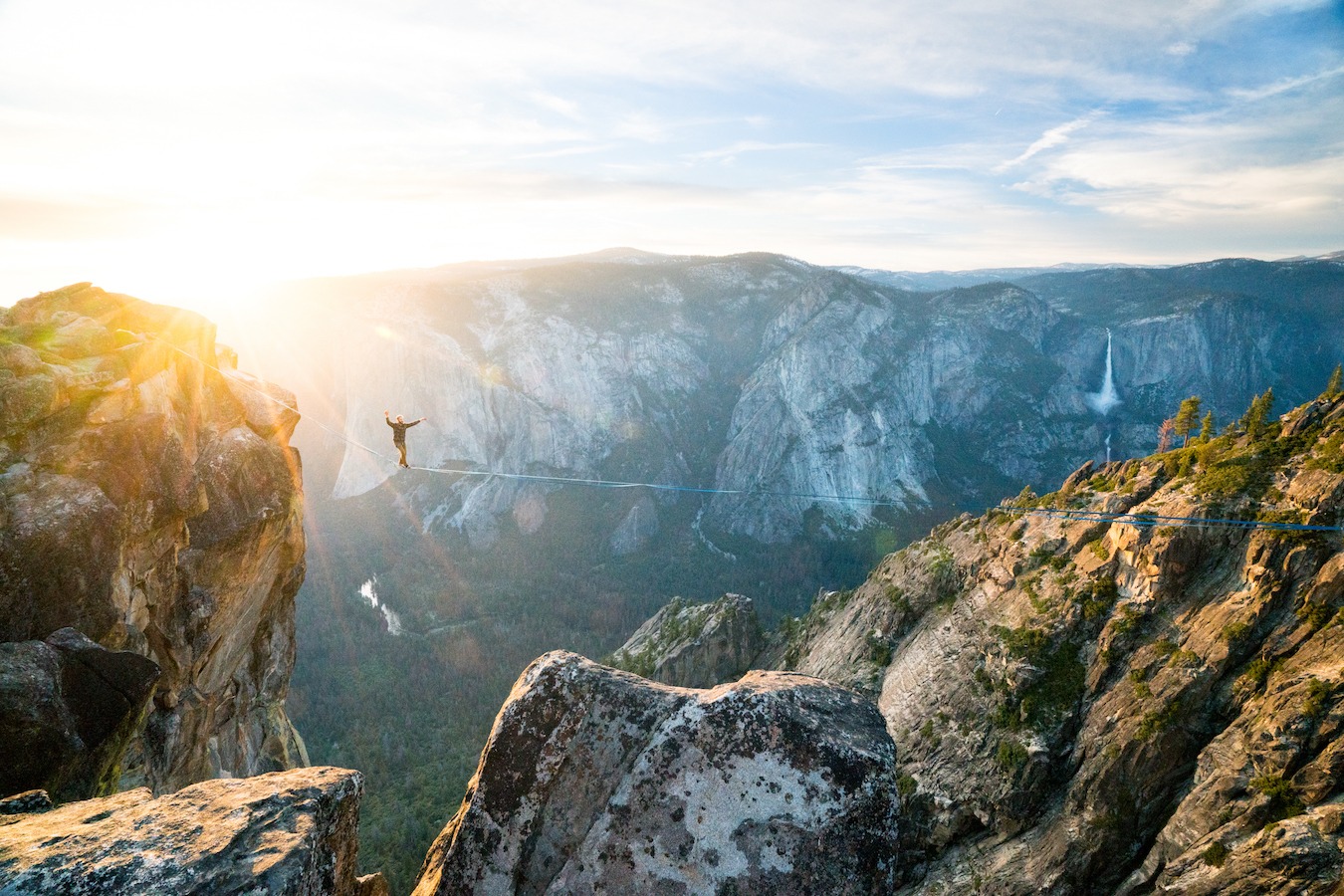 I returned to San Diego and refocused my schooling towards adventure photography, dedicating the following two years into learning everything I could about the art of capturing photographs. That Yosemite trip was the springboard to my vagabond travels. In 2012 I packed my Toyota Tacoma with all the essentials for adventure (including surfboards, snowboards, climbing & slacklining gear, camping equipment and more) and set off on a 100 day road trip. The truck had a standard shell on the back which was just large enough to lay down in, and store my belongings. There were beautiful highs and devastating lows on that trip, but for the first time ever it felt like I was truly living life to the fullest.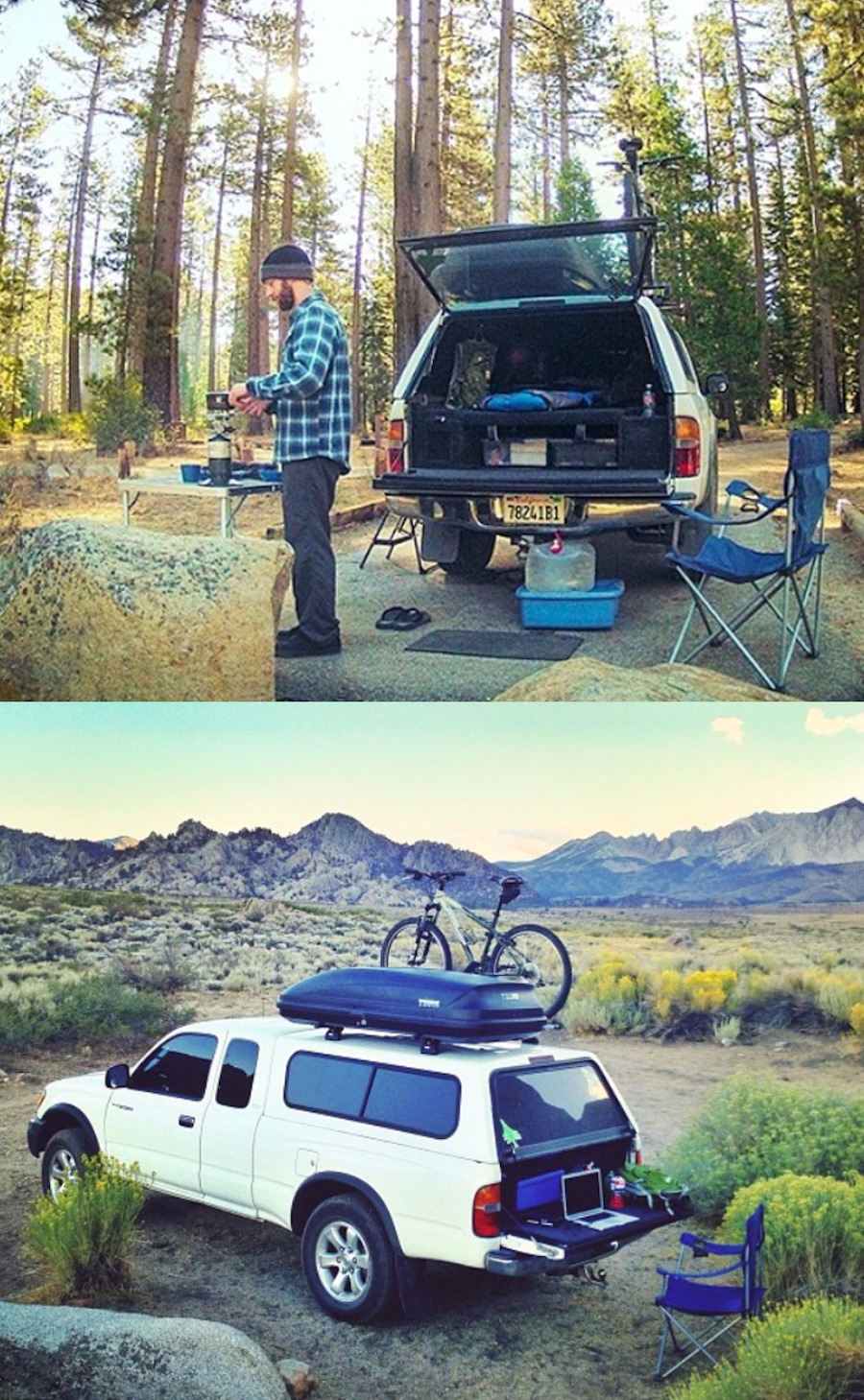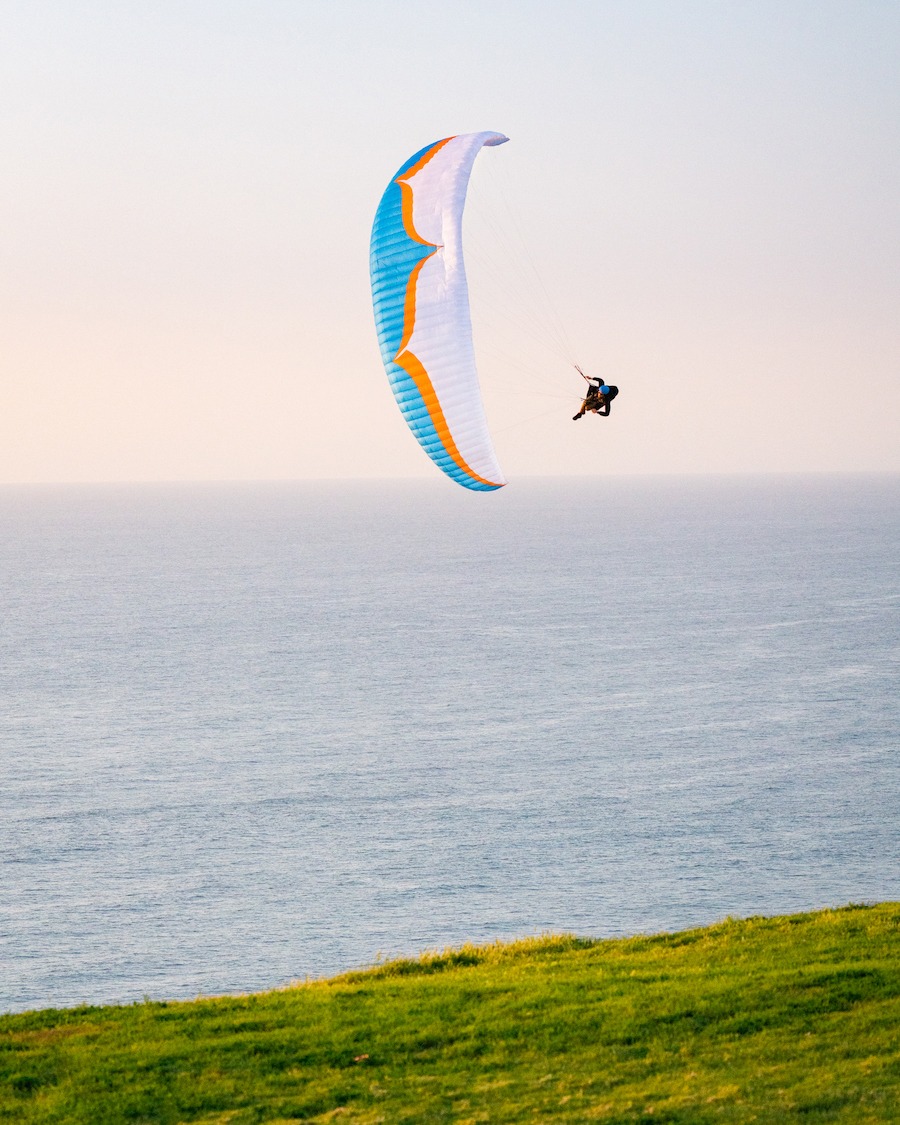 After some time, it started to become clear that I needed to find a vehicle that was more sustainable for living in long term. The truck camper left for almost no liveable space, leaving all of my cooking, changing of clothes and computer work to be done outside. I realized I wanted a vehicle that made it feasible to do long term trips, and withstand all climates–I wanted a Home.
Somewhere along the way adventure photography became my life's greatest passion. Although I wasn't making much money, the value I found in the experiences I created was priceless and I was determined to make a career of this lifestyle. I was living paycheck-to-paycheck, which made shopping for a new vehicle next to impossible. What is probably the most pivotal point in my career was my grandma gifting me her 20 year old van!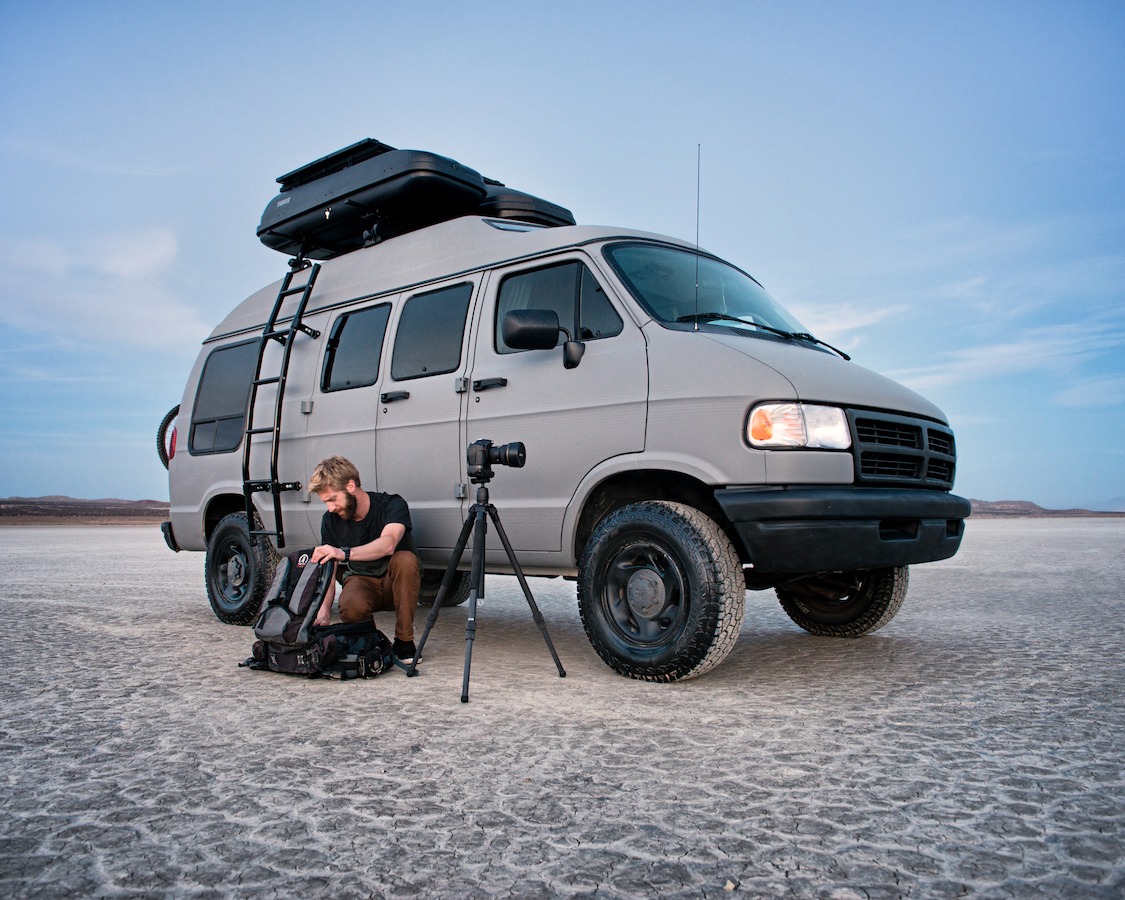 I sold my truck and repurposed the funds to build the inside of the van into comfortable living space, and add features to the outside to make the van ready for adventure, customized specifically for my needs. Mind you; this was prior to the 'van life' movement, so there were no inspo photos or DIY videos on Youtube. It was a blank canvas that became my home for over four years. The van enabled me to live on the road and develop my skills as a photographer simply by living closer to the experiences. 'Betty the Grey Wolf' enabled me to push myself and my adventure photography career farther, therefore pushing my vehicle farther. The van was only 2WD, had already burned through four transmissions and the ceiling wasn't quite tall enough to stand up all the way. As my work endeavors and passions continued to take me to far off destinations where there was no path, I began to search for the ultimate outdoor vehicle that could keep up with my lifestyle as well as keep me comfortable. The perfect blend of comfort and capability.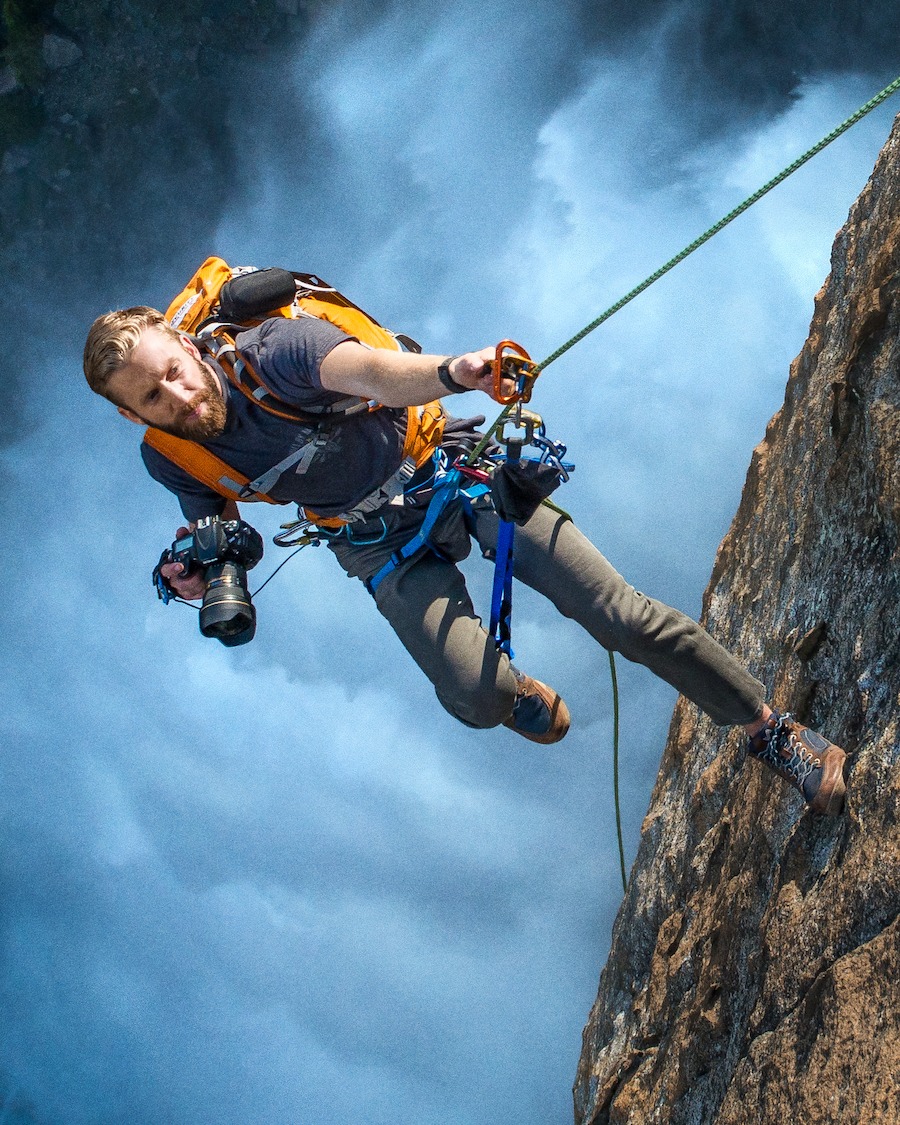 In my years of travel I became intimately aware of everything that I needed to live life on the road. I'd spent almost half a decade circumnavigating the country several times, living in remote lands without cellular signal or modern comforts. I spent approximately two years [off and on] brainstorming and dreaming up what qualities and features would make the ultimate machine. I was searching for something more capable, reliable, and self sufficient that can get me out of any situation I may find myself (or put myself in) in.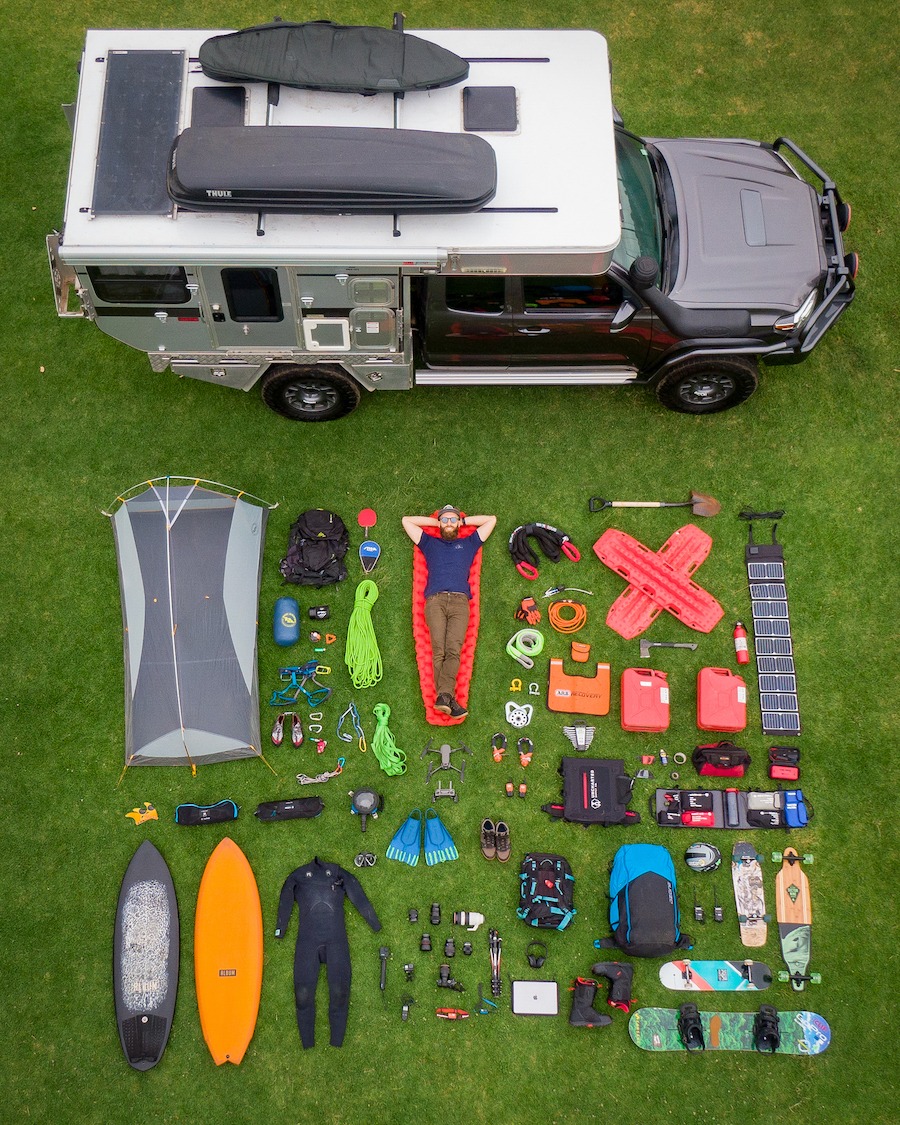 Throughout my extensive research I found Four Wheel Camper. The rig I bought was the custom brain-child of Mainline Overland owner, Matt, who has truly poured so much love and time into the rig, adding all the possible bells and whistles to make it the ultimate overlanding vehicle.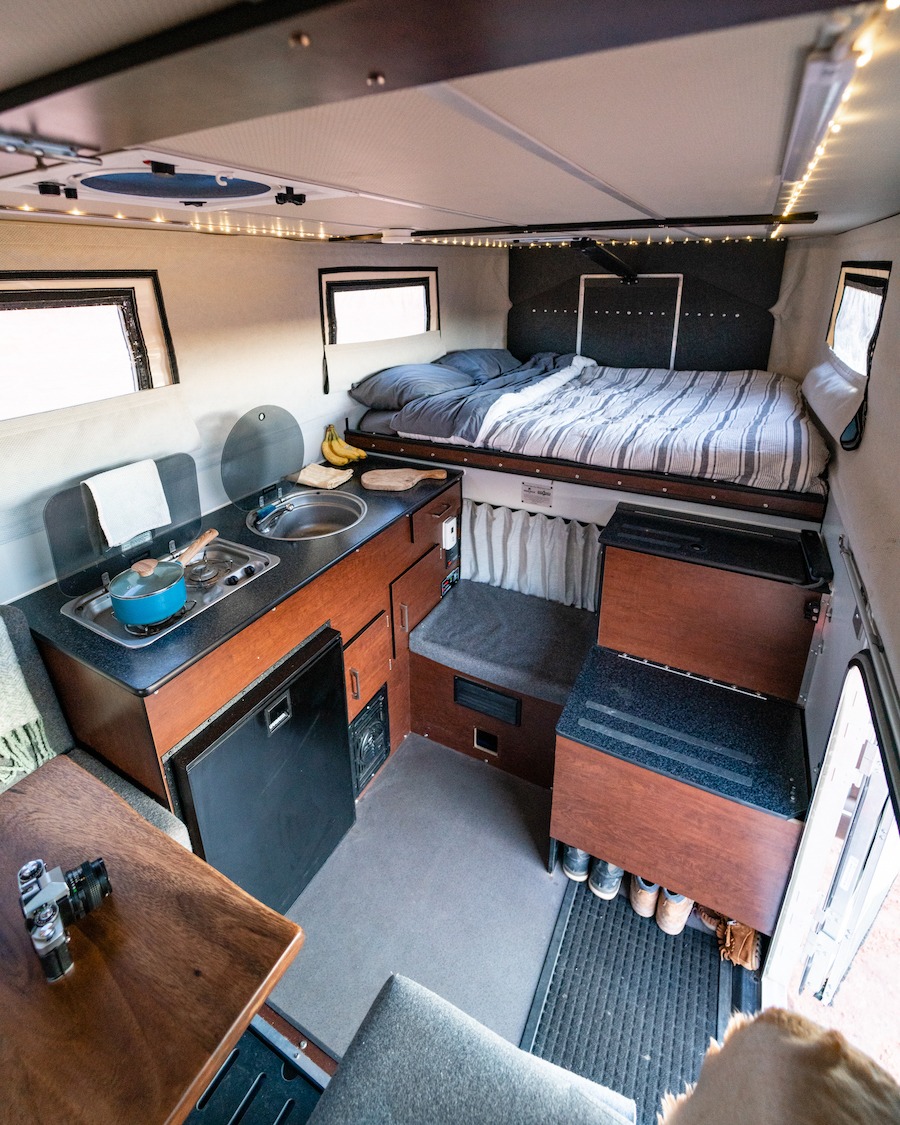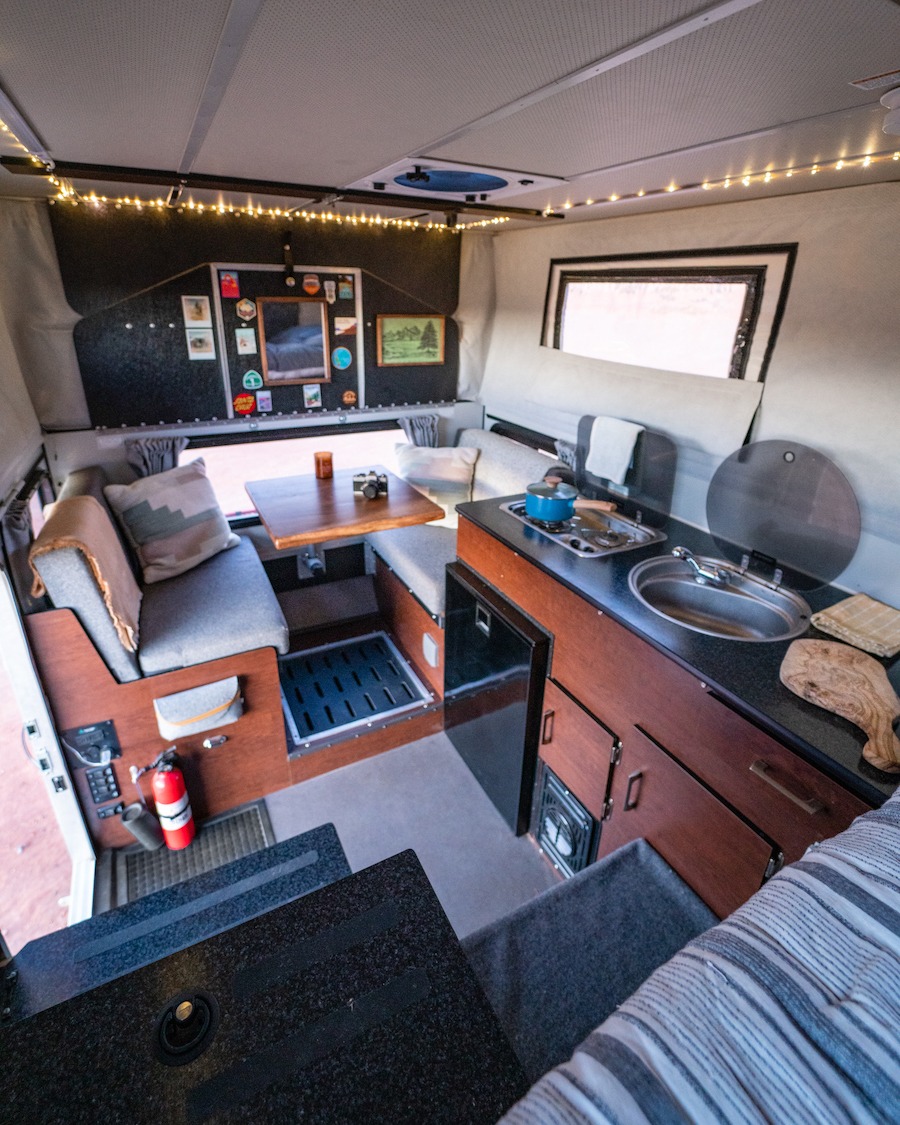 Since I began traveling in the camper I have continued to customize both the truck and the camper to make it unique and feel more like home. I've added a custom live edge dining table, installed a surfboard rack + Thule box, and skateboard / camera bag storage located behind the driver seat for easy access. My lifestyle tends to incorporate a little bit of everything I love, so it's important to have enough space to store all my toys, as well as enough recovery gear to get me to and from the destinations that fuel my love for adventure and adventure photography.
​Whether it's through snowy mountain passes, or the rough and remote roads of Death Valley, I feel confident this rig is going to take me wherever my next journey leads me.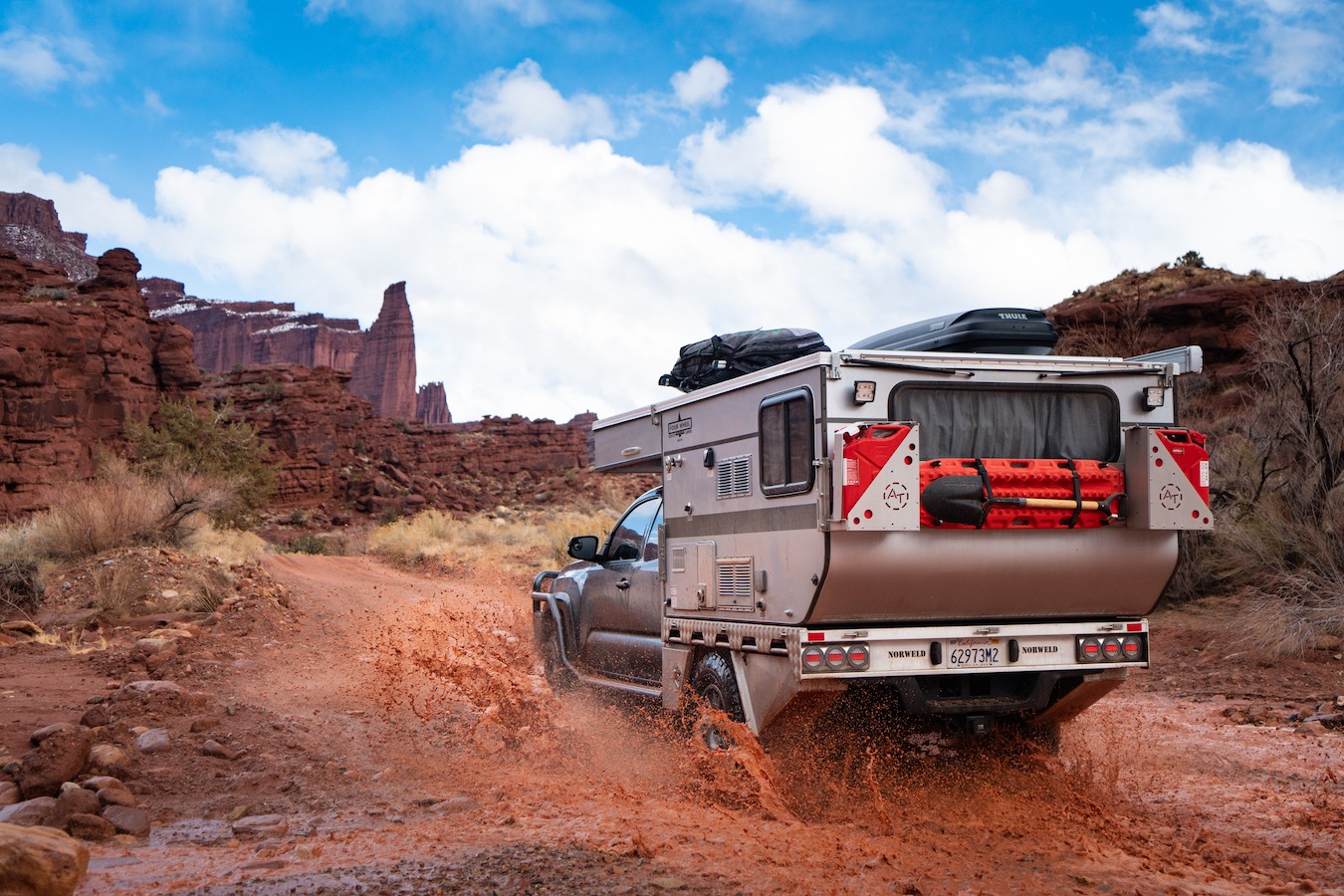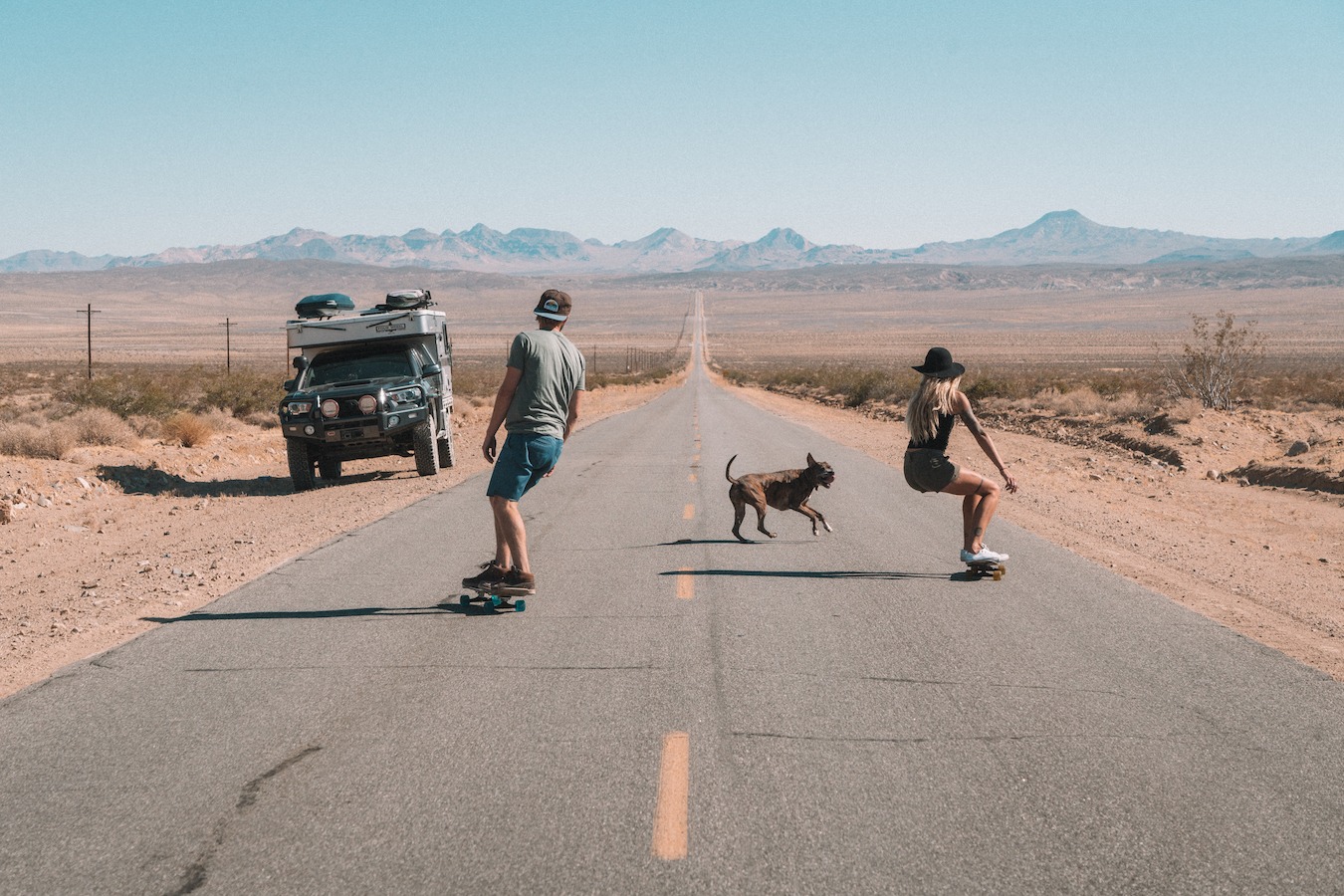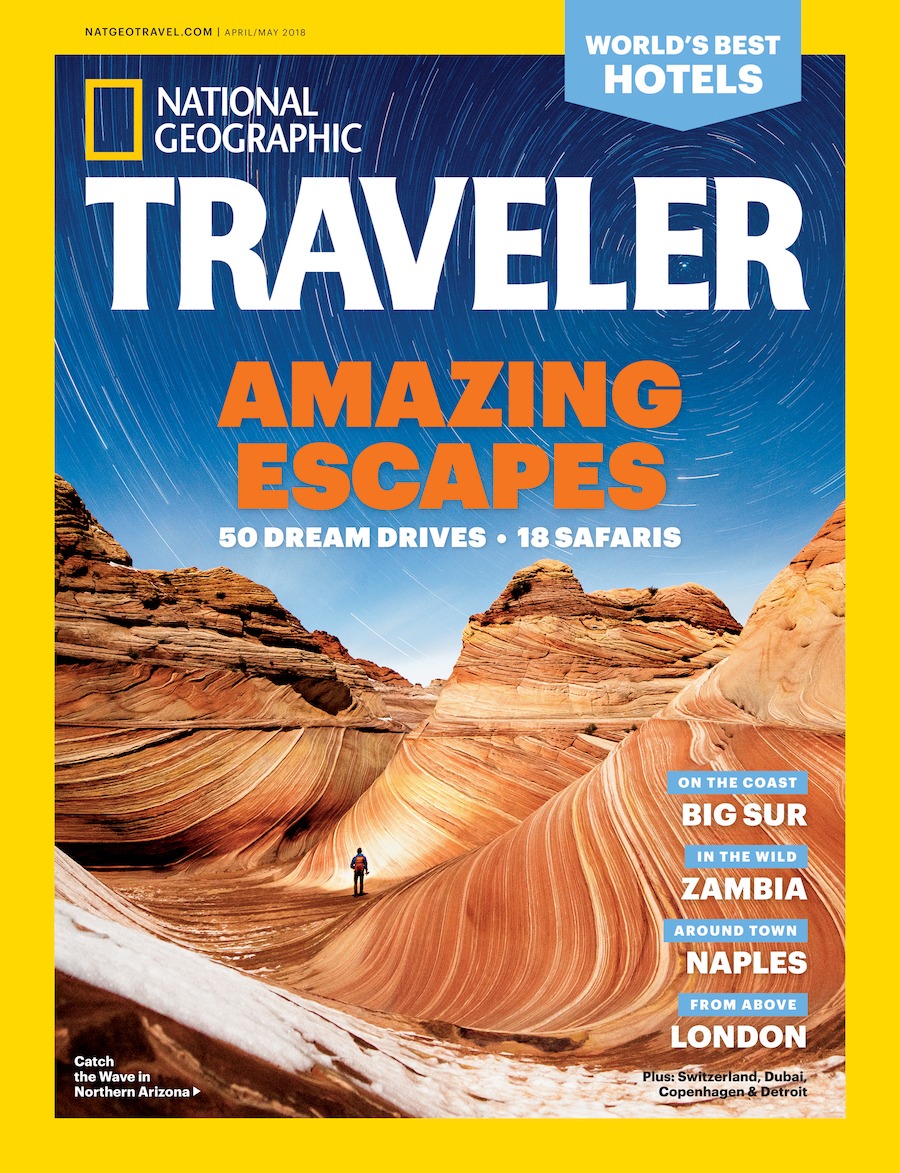 Check out more of Travis's work HERE
Check out Four Wheel Campers HERE
______________________________________________________________________
For more Pop Up Camper stories, CHECK HERE