Midland Radio is making its MicroMobile® Two-Way GMRS Radios portable with the launch of its Ammo Can Base Stations.
The Ammo Can Base Stations are built to provide portability with extremely long battery life for the MXT115 MicroMobile® Two-Way Radio and the MXT500 MicroMobile® Two-Way Radio.
Built into real surplus ammo cans, Midland's MicroMobile® base stations are waterproof and nearly crushproof.
Midland is also launching a 40 Watt Solar Bundle that can be used to charge the units. The MicroMobile® base stations can also be charged with an AC adapter in your home.
WHO WILL USE THE MICROMOBILE® BASE STATIONS
Midland's MicroMobile® Ammo Can Base Stations are applicable for many different people, activities, and environments.
Emergency managers will find great use for these base stations in case of an emergency like severe weather. In the aftermath of the storm, emergency managers can reach citizen GMRS groups, communicate with one another during response when cellphone service is lost, and more. Emergency Managers can also easily grab the base station as they move around in response to an emergency whether that's in their office, in their vehicle, at an emergency response staging area, or as they work around the county or state to respond.
Outdoor adventurers will appreciate the mobility and charge the MicroMobile® base stations bring to all their trips. Whether they're caravanning, hitting the trails to off-road, or set up at the campsite. With this increased mobility, outdoor adventurers can move their MicroMobile from vehicle to vehicle without worrying about compromising battery life.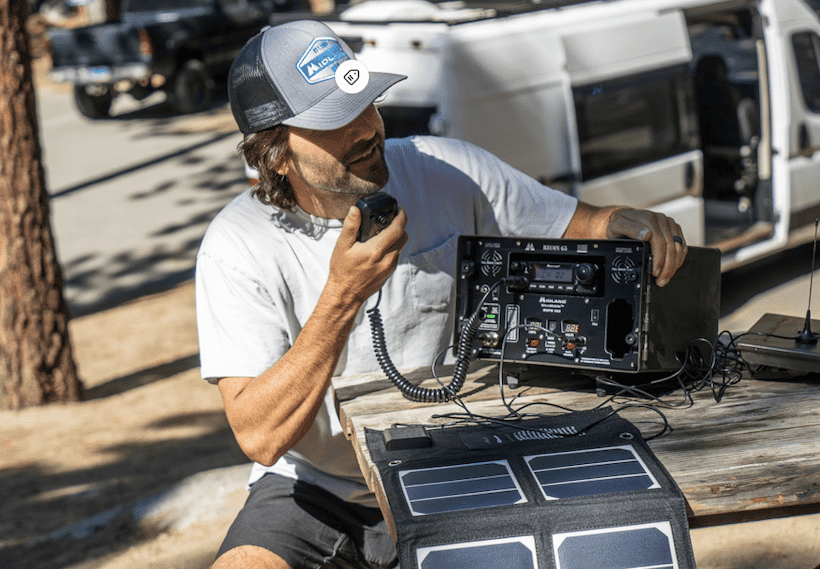 Check out more info on the Base stations HERE
__________________________________________________