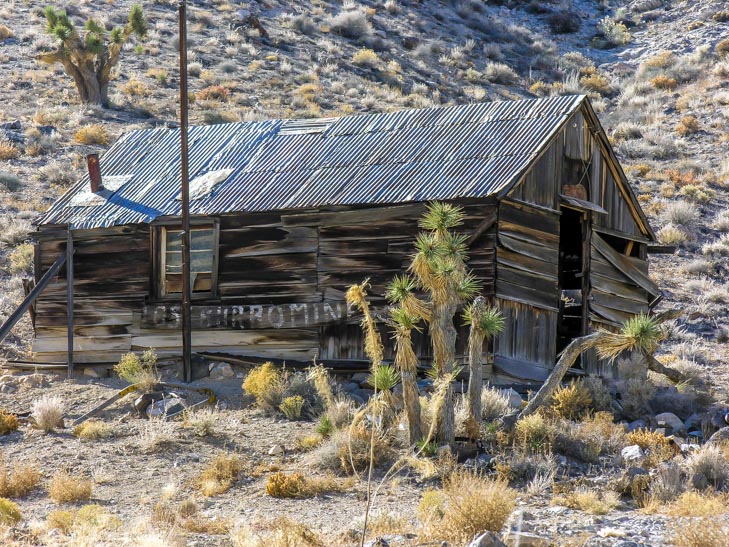 | | |
| --- | --- |
| GPS | N 36 44.91′ W 117 31.49 |
| Elevation | Approximately 5200 ft |
| Season | Year round: best Oct.-May |
| Terrain | Packed dirt, gravely wash |
| Difficulty | Trail guides indicate a difficulty rating of 2. We found it rocky and washed out (2014/2015) |
| Required Vehicle | 2 or 4 wheel drive. High clearance is best |
| Time | As long as you like to explore this amazing mine. |
| Length | 1 mile off Hidden Valley road |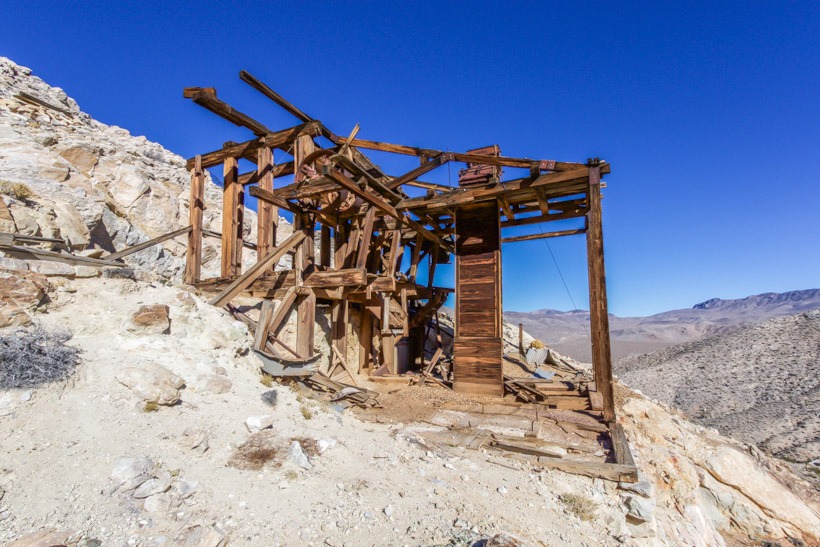 Directions: Turn-off to Lost Burro Mine trail is 3.1 miles from Tea Kettle Junction on Hidden Valley Road in Death Valley National Park.
Site Location and Description The mine is located a proximately a mile up Lost Burro Gap off of Hidden valley road. Lost Burro Gap is a narrow canyon of tilted, striated rock with a trail that follows a gravelly wash through this short but beautiful gap in Death Valley. Lost Burro mine is on a side trail and is clearly visible from Lost Burro Gap. The site includes extensive mining remains set in a tight, small canyon. There is a miner's cabin full of interesting mining tools as well as old furniture and cooking utensils, cans etc., an outhouse, and various wooden structures. There are ore bins, various mine openings, and concentrations of equipment, and machinery parts.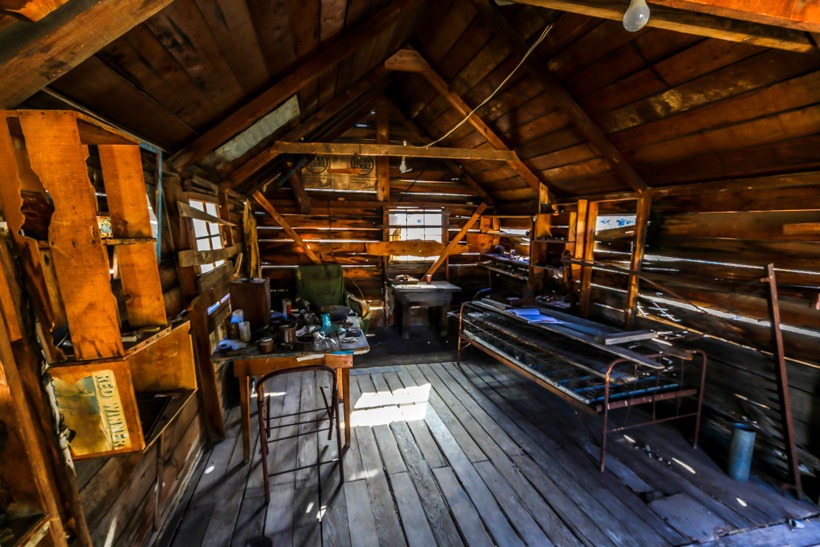 The History of Lost Burro Mine In 1907 a prospector named Bert Shively was chasing his burro who had strayed. Bert caught up with his burro in a remote canyon and picked up a rock to throw at him to get his attention only to discover that it was laced with gold. In 1915 the Montana-Tonapah Company built a water powered 5-stamp mill, with water piped in from Burro Spring 8 miles away. The Lost Burro changed hands many times over the years, the most productive years were between 1912-1917. Mining continued sporadically until the mid-1970s.
Click here for more CA off-road, Overlanding trails…..and TAP into Adventure!