Site Location and Description: Teakettle Junction is located at the junction of Hidden Valley Road and Racetrack Road in Death Valley National Park. This is an unusual site with a sign and an international display of kettles that mark the spot. Each kettle has a message of greeting from the owner, usually indicating where they came from. Some have e-mail addresses encouraging visitors to take a picture of themselves and send it along to them. We saw kettles from the Ukraine, Canada, France….it's a fun spot to visit. Bring your old kettle with you when you come to add to the collection. By the way, the collection changes as the park rangers collect them when the amount of kettles becomes cumbersome. So each trip to the junction should reveal new treasures.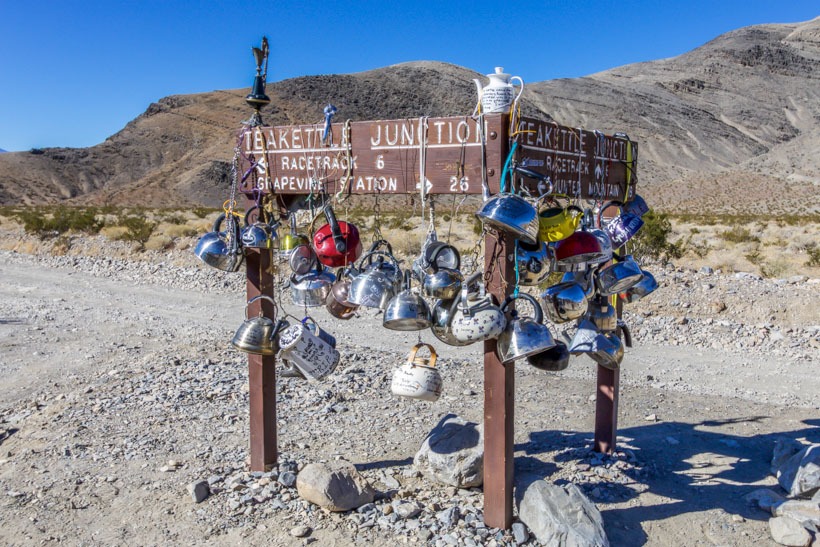 The History of Tea Kettle Junction
Little is known of the history of the junction. Rumor has it that the kettles were hung to show early settlers that there was water nearby. It is also believed to be good luck to leave a kettle with a message written on or left in it.