| | |
| --- | --- |
| GPS | N37.0322 W117 .3415 |
| Elevation | 3,000 ft. |
| Season | November- mid April prime. Summer very hot and less tours |
| Tour Schedule | 10:00a.m-3:30pm (varies-call in advance) |
| Tour length and frequency | 50 minutes: tours start every hour except in the summer |
| Phone number | 760-786-2392 |
| Ticket Prices and information | $15 adult/ $7.50 child (6-15) or interagency pass holder. Tickets are sold for the day of the tour at the Scotty's Castle Visitor Center. There may be a two-hour wait for the next available tour during peak visitation periods such as Thanksgiving weekend, the weeks of Christmas, New Year's Day, and mid-February through April. Visitation is highest between 11:00 am and 3:00 PM. |
| Address | 123 Scottys Castle Rd. Death Valley Ca 92328 |
| Advanced group ticket purchase | www.recreation.gov or 1-877-444-6777 for groups of 15 or more |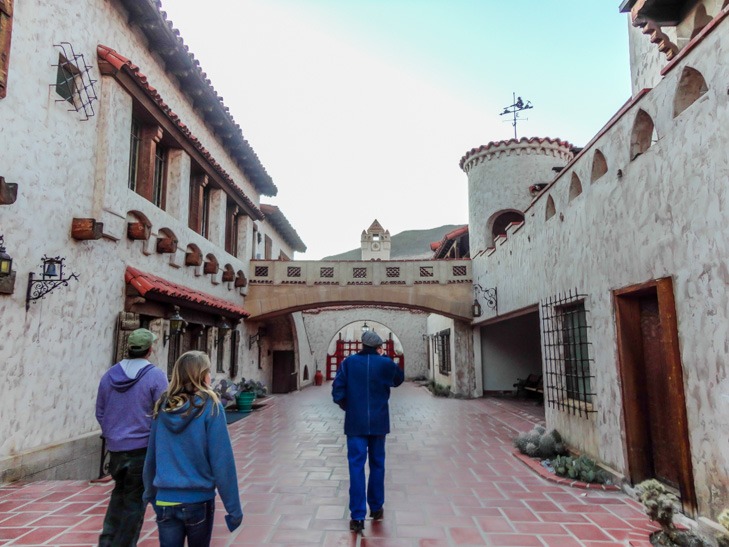 Site Location and Description The Death Valley Ranch, or Scotty's Castle is located about 45 miles north of Stovepipe Wells, California, via California State Route 190 to Scotty's Castle Road, or about a three-hours drive from Las Vegas, Nevada. The only way to see the inside of the Castle is by taking a guided tour. The tour provides the visitor a look into the life and times of the Roaring '20s and Depression '30s. It's archetecture is beautiful, and the story of a wealthy matron's vacation home and a man-of-mystery's hideout and getaway is facinating.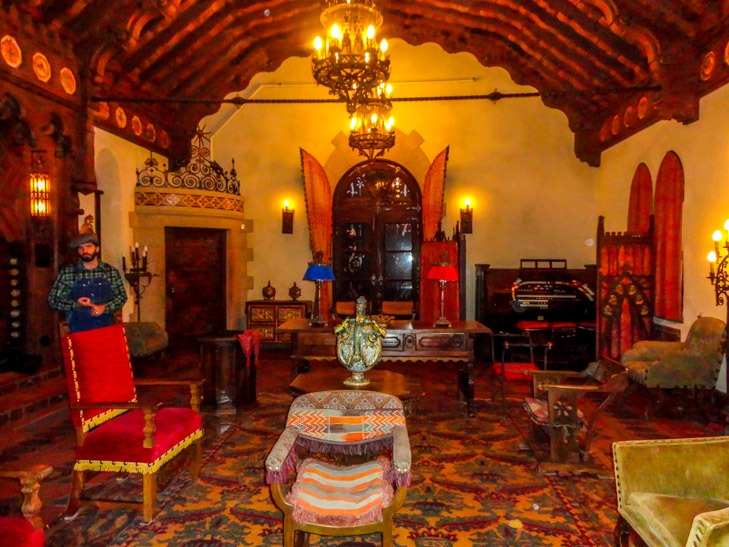 The History of Scotty's Castle
Walter Scott or "Death Valley Scotty", convinced everyone that he had built the castle with money from his rich secret mines in the area. Albert Mussey Johnson actually built the house as a vacation getaway for himself and his wife Bessie. Albert had both the brains and the money while Scotty was the mystery, the cowboy, and the entertainer, who wooed his way into the Johnson's life and home. Take a living history tour and step back into 1939. The Johnsons' original furnishings and clothing can still be seen today. Both the Scotty's Castle Visitor Center and the Castle Museum are currently open year-round, and approximately 100,000 people tour the villa each year. The tour is well done and interesting for both children and adults. It is a good activity to add some variety to your desert explorations.