The MXT575 MicroMobile® Two-Way Radio boasts 50-Watts of GMRS power. This is the most powerful radio allowed by law.
Unlike the MXT500, the MXT575 has a Fully-Integrated Control Microphone, meaning all the controls are on the microphone itself. This allows you to stash the radio unit away in order to avoid crowding your dashboard space.
This radio is narrow and wide band capable, an exciting feature for all radio users.
The MXT575 also includes a USB-C charging port to give your other devices like tablets, cellphones, and walkie talkies the fastest charge time there is.
Whether you're using this as a base station or installing it in your car, the MXT575 is compatible with all Midland FRS and GMRS walkie talkies.
"We are extremely excited to be able to launch a second 50 Watt radio in 2022. The MXT575 is a 50 Watt version of our most popular MicroMobile, the MXT275. Users love the MXT275 because all of the controls are available on the microphone. This allows them to hide the large radio unit under their seat, while only mounting their microphone on the dashboard. Off-roaders are often limited on dash-space, so this is a very important feature for them," Midland Radio Product Manager, Zak Al-Shawish said.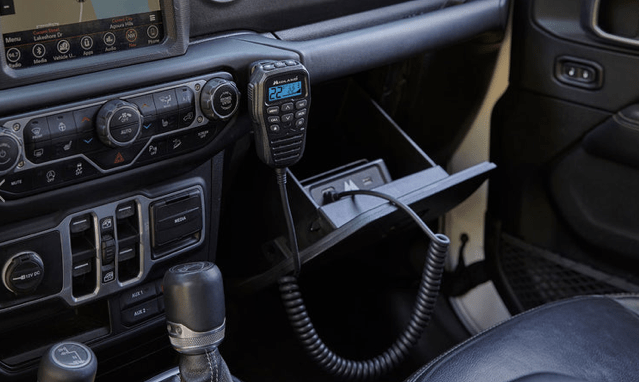 MXT575 FEATURES
50-Watts of Power
8 repeater channels
Split Tone Repeater Capable
15 high-powered GMRS channels
142 privacy codes
Fully-Integrated Control Microphone
NOAA Weather Scan + Alert
USB-C Charging
Speaker Mic Jack
Channel Scan
Programmable squelch
Compatible with all Midland FRS/GMRS radios
CHECK OUT THE MXT575 HERE
__________________________________________________________________