TAP Trail Tested: Here are a couple of products from Jackwolfskin, that we've had the pleasure of using these past few months.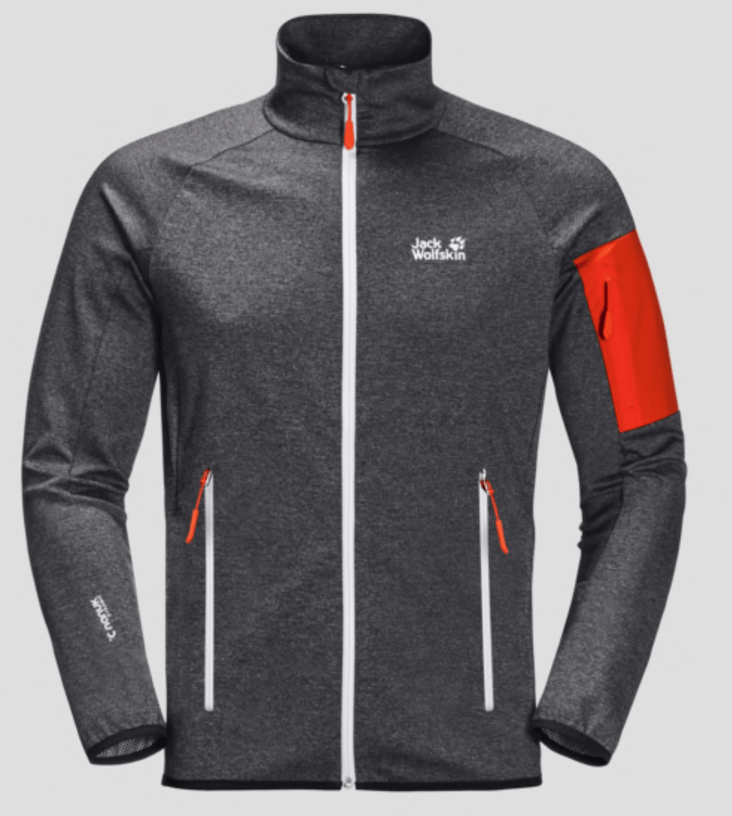 Designed for comfort and advanced freedom of movement on day hikes and trekking trips, the MILFORD JACKET is made of a stretchy fleece fabric with a smooth exterior and a soft reverse side. The fabric looks great and has superb, kind-to-skin feel.
The jacket is extra light and super breathable – ideal attributes for active outdoor use. Items you might want to keep handy, like your folder or phone, can be stowed in the two hand pockets or the sleeve pocket.
TAP Thoughts: I've used this well designed/made fleece jacket while hiking throughout the last few months and its breathable fabric has definitely performed great on the trail. It's also water resistant and the stretchy fabric is lightweight and comfortable. It has an athletic fit and aesthetically has a European flavor, with its bright ascent colors. I'm 190lbs/5'10" and wear an XL.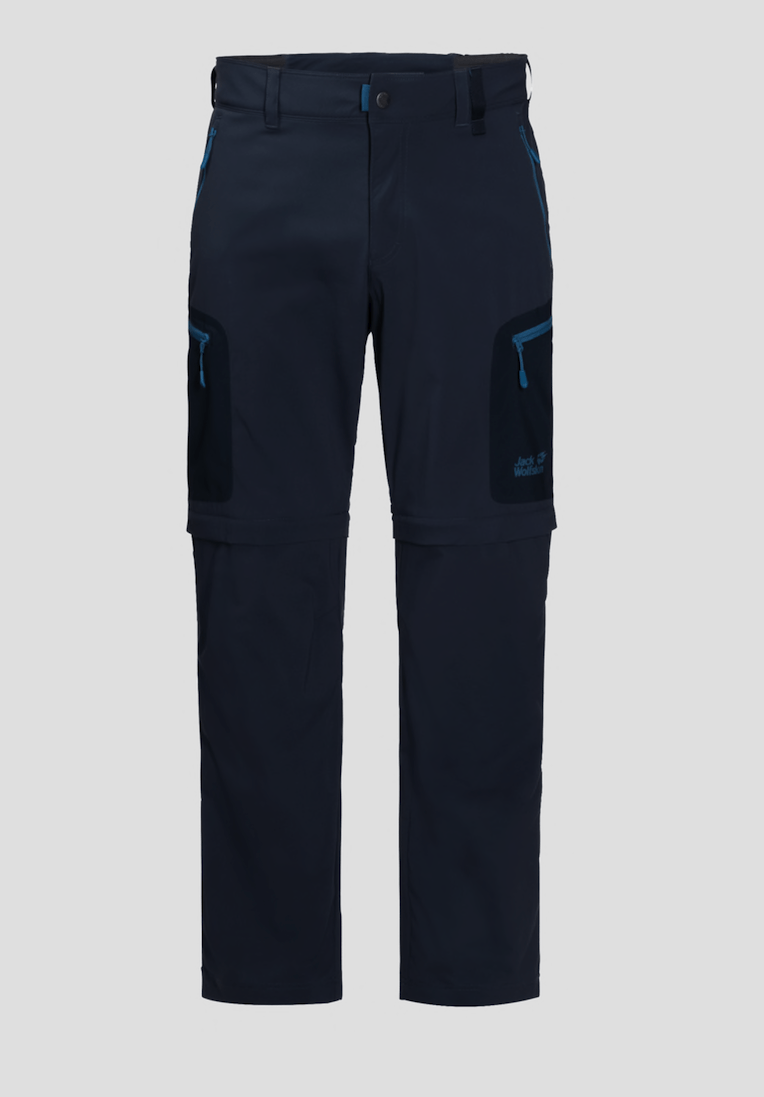 Steep mountain paths can be tough going, but the views are definitely worth it. And the ACTIVATE LIGHT ZIP OFF trousers make every step a pleasure. These versatile softshell trousers – part of our ACTIVATE series – are super light, very breathable and extremely flexible.
The FLEX SHIELD X-LITE fabric has multidirectional stretch properties and is purpose-made for demanding trails and agile, dynamic movement. It keeps you dry in light showers and on hard, sweaty ascents and protects you from the sun.
The ACTIVATE LIGHT ZIP OFF convert to shorts in an instant – simply zip the legs off and enjoy the extra freedom! With a total of five pockets, there's plenty of room for your smartphone, GPS and other little essentials.
TAP Thoughts: We were also sent these light weight soft shell hiking pants from Jackwolfskin. Again, they are designed for high activity and are made of a soft stretchy material. Although light rain resistant, I've really only used them in hot dry conditions, where I found them breathable and cool. I also particularly like the versatility of having zippered legs that makes them into shorts.
______________________________________________________________