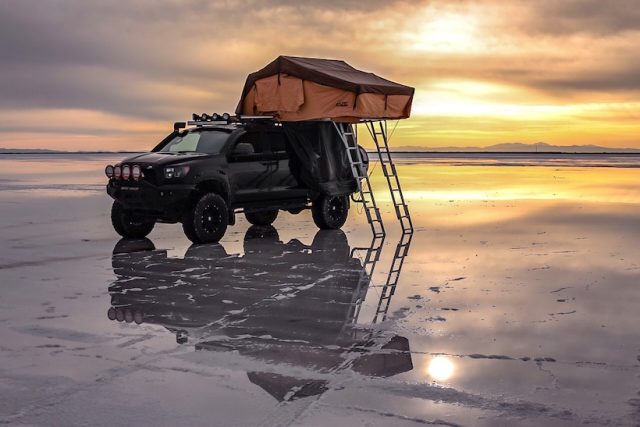 This article comes to you courtesy of truck enthusiast, overlander, adventurer and photographer, Martin Reginato. TAP saw his Tundra build and wanted to pass it on to you. So, enjoy, make your wish list, and TAP into Adventure!
I grew up in the middle of Patagonia in Argentina. It's an untouched, almost virgin place with lots of lakes, valleys and the beautiful mountains of the Cordillera de los Andes. The Rocky Mountains are part of the same family. Utah, Colorado, and Montana are geographically very similar to my beloved Patagonia.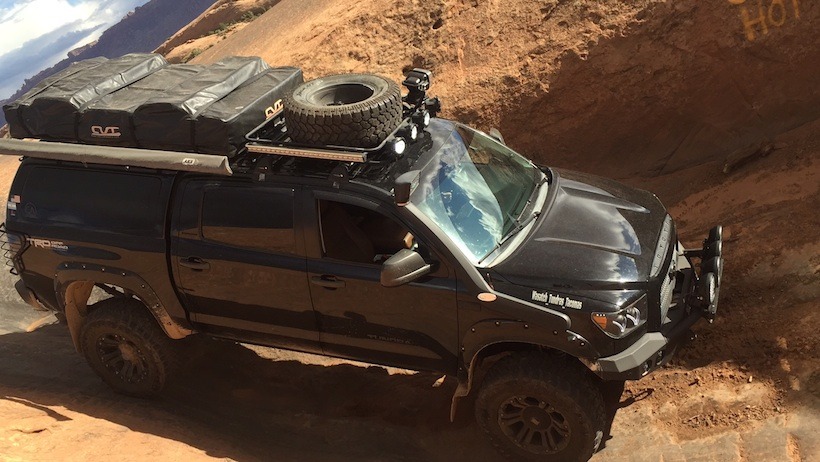 Going overlanding with my kids is the best way to teach them the love for outdoors and our planet. I began building my Tundra in 2008 after a trip to South Africa. While I was there, I fell in love with rooftop tents and began looking for one to buy in the states as well. My kids call our tent "the tree house". I have 5 kids, and found a CVT tent big enough for my whole family. That's all you get of me. The rest of this is pictures of my Dakar Tundra and a list of modifications. There's a video to check out as well. By the way, I named it Dakar Tundra because one of my dreams is to run the Dakar Rally. It may be a long-shot, but hey, all dreams are possible! Enjoy!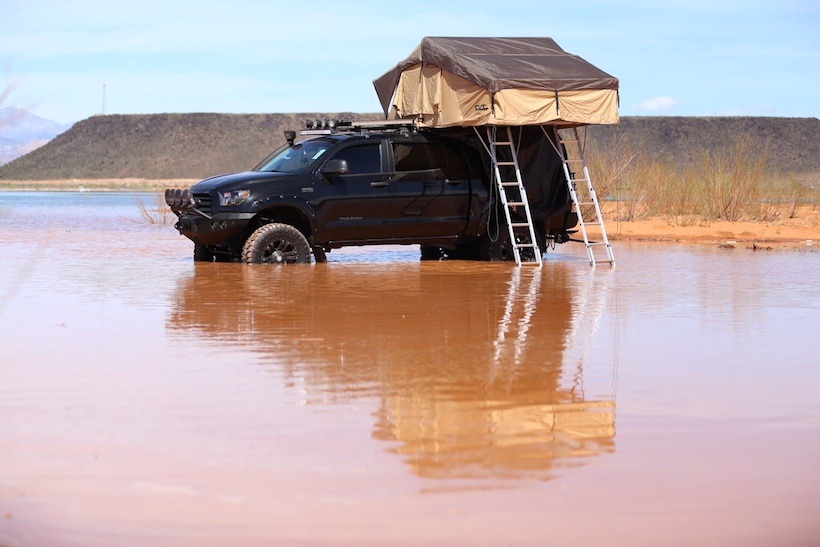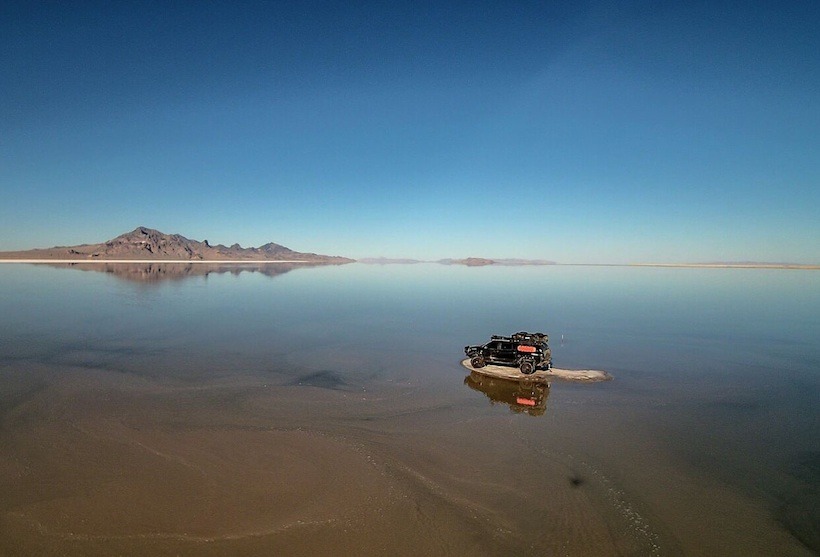 After market additions include:
-A supercharged TRD with Bully Dog chip
-A Viper alarm system
-16″ TRD power brakes
-An aftermarket, custom-made alternator with 5 batteries (4 6v)
-A Goal Zero solar panel with a 2500w inverter
-A Volant intake and snorkel
-A Corsa exhaust system
-An Alpine 9″ nav and amplifier with 2 10″ subs
-A 5 camera system with a 7″ monitor, one in each corner plus 2 in the back. One for the undercarriage will be installed next month. All from California Audio
-A Uniden CB radio
-A Leer shell with a roll cage and 2 seats
-An ARB fridge
-A HornBlasters dual air system for power tools and train horns 🙂
-A 47 gallon Transfer Flow fuel tank, and 20 gallon water install (in process)
-A Rhino rack with lots of exterior leds lights!
-A Road Armor front bumper
-A custom rear bumper and tire rack is being built by Estate Automotive
-12,000 lb. Smittybilt winch with synthetic rope front and rear
-50,000 lb Big Bubba Ropes
-mud tracks
–ARB front and rear lockers
-4.77 Nitro Gear: front and rear
-Heavy duty Viair airlift rear airbags.
-37 x 13.5 x 20 Toyo tires
–AMP research power steps
–Pro Comp 6″ lift stage two with coil overs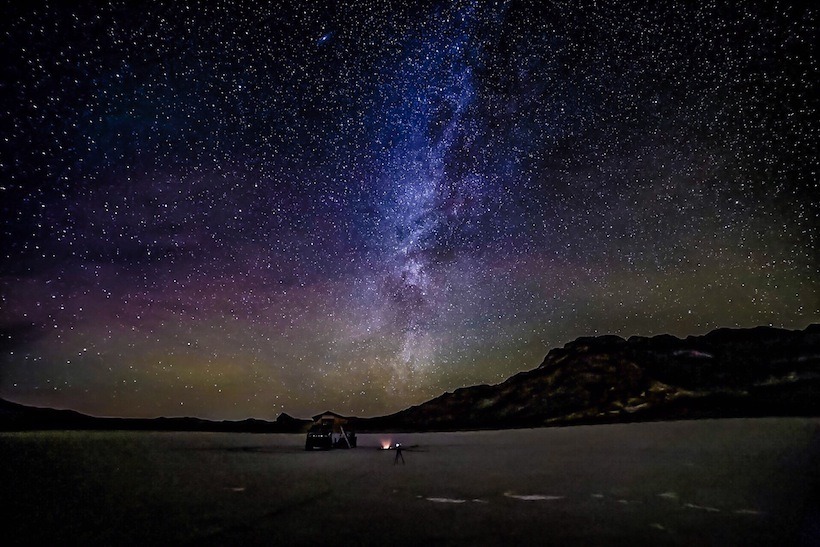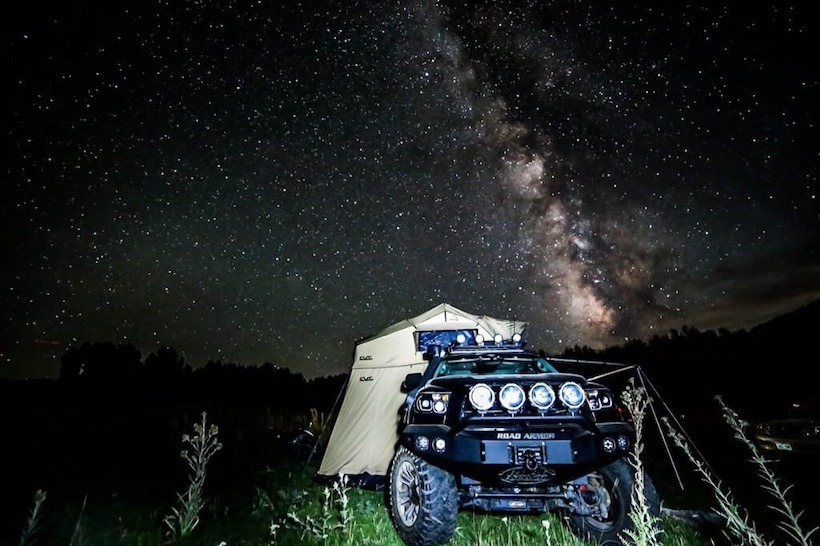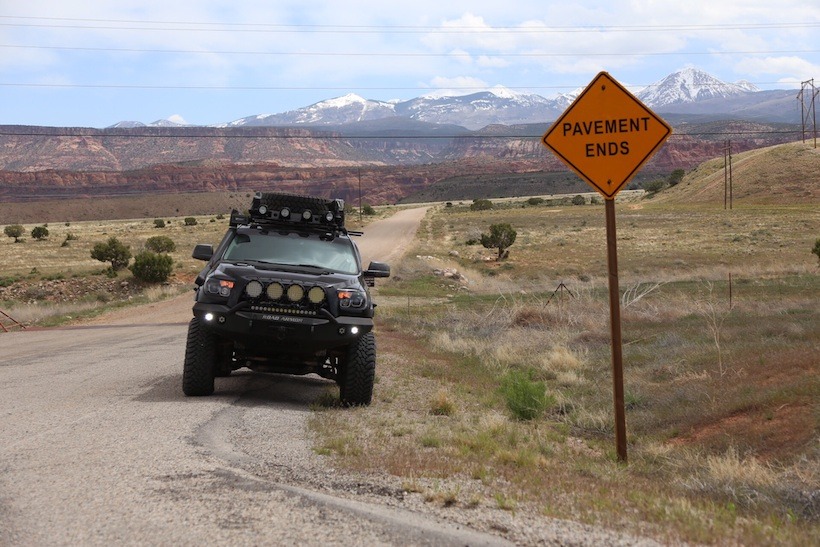 I would like to extend a special thanks to:
Alan and Jin from California Audio, Dustin & Woody from State Automotive, Bobby Culpepper of CVT Tents, Jared from Competition 4×4, Ryan and Cole from 4WheelParts Performance Center and most importantly, to my beautiful wife Veronica and children, Julie, Isa, Nate, Ethan and Josh.
You can check out my Instagram account:dakartundra
Facebook: DakarTundra
I made this video on a trip to the Salt Flats in Utah.