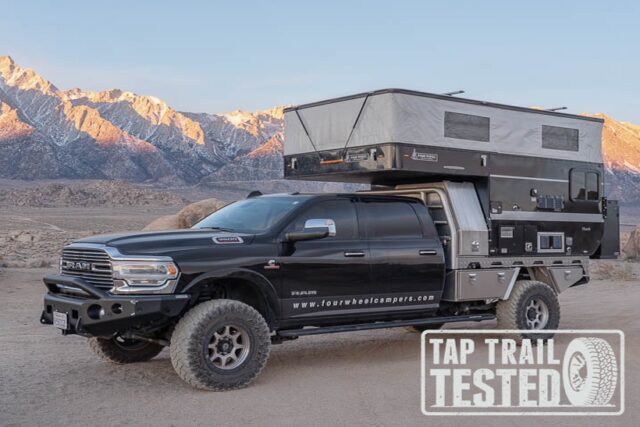 I've spent the last 4 years driving a JKU, so when I jumped in behind the wheel of the Ram 3500/FWC Flatbed Hawk Camper combo, my first impression was that it was a BEAST. I'm not going to lie, I was a little intimidated by the thought of driving it on the southern Californian freeways, let alone off-road. However, once behind the wheel, it didn't take more than a few miles to relax and realize that freeway driving was pretty easy and the Cummins 6.7L engine allowed the rig to fly whenever I needed to put my foot down.
The plan was to spend a week in the rig and make my way from San Diego to the Lost Sierra region. First stop was Alabama Hills in Lone Pine, where I'd spend a couple of days and then on to the hopefully snow-covered trails north of Truckee.
All in all, I drove just over 1200 miles and camped primitively 6 nights. I experienced dry conditions, but strong winds in the eastern Sierra foothills and driving snow and temperatures in the mid 20's in the High Sierra.
Although a week in any rig is never an exhaustive test, it did provide me with a solid introduction to Popup Life. Here are my impressions: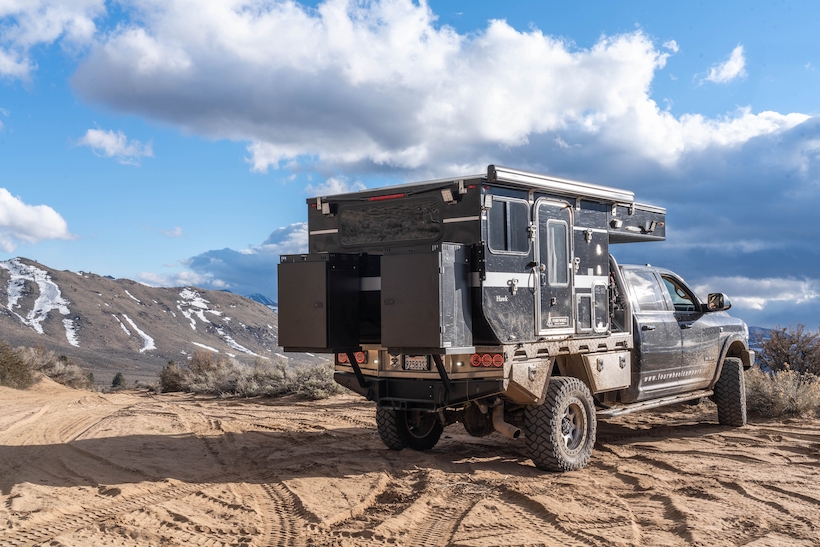 Ram 3500/FWC Flatbed Hawk camper combo
As indicated, this is a big rig combo and a real commitment to the lifestyle. For those wanting to spend a lot of time on the road, the RAM's power and comfort truly enhanced the driving experience. It was easy to sit back and cruise, knowing that if you had to make a quick decision to overtake a semi-truck, you could accomplish it with ease. For me, long road trips with a heavily laden and underpowered rig are exhausting, so this was a pleasant change. The rig's cabin space was also significant and if I owned this rig, I'd pull out the rear seats and build out storage drawers for all my camera gear.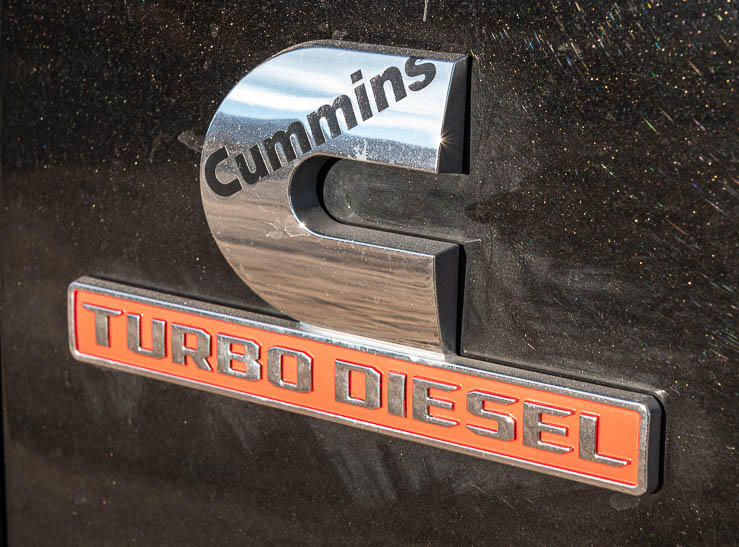 Exterior Storage:
The Flatbed Hawk Camper itself had a good amount of storage space, both inside and out. The great advantage of the aluminum flatbed tray by Norweld, is that it provides copious storage drawers and lockers for all the gear you need, but don't use on a regular basis. I'm talking tools, recovery gear, blocks and outside camp gear. In addition to the tray, were two large rear lockable boxes by Buckstop.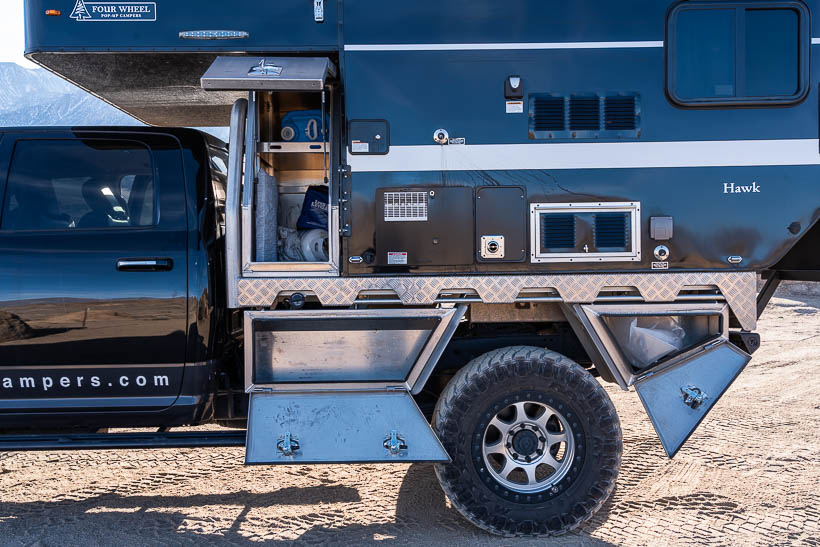 The beauty of all this exterior storage, is that it allows the interior to be focused on gear used for daily living, like clothing, bedding and cooking.
Interior Storage:
There is a good amount of interior storage, with cavernous space provided under both dinette seats. In addition, the bed lifts and provides quite a significant storage space underneath. This feature is only available on the flatbed camper. To supplement these areas, there are small drawers and cupboards located in the galley that provide space for cooking and housekeeping needs.
Interior Layout and Features:
At the rear of the camper is a two-seater dinette with ample room to comfortably sit at the small table. I try to spend as much time living outside as possible when camping, but this was an appreciated feature when we were being pounded by snow in the Lost Sierra. The dinette is surrounded on three sides by windows, so it was cool to sit in the warmth and watch the snowfall.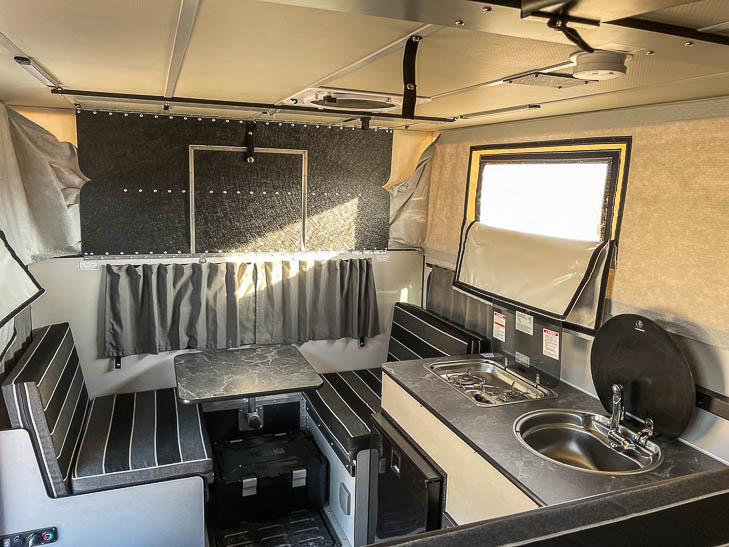 The galley area provided a large fridge, small propane stove and small sink. Overall, it's a small galley area, but perfectly adequate for the road.
Other options provided in this rig, were 20-gallon water tank, a propane furnace and cassette toilet. It was fantastic to reach out of bed each morning and crank up the furnace before making coffee. Regarding the toilet, I'm ambivalent about it, but certainly my wife would be a big advocate.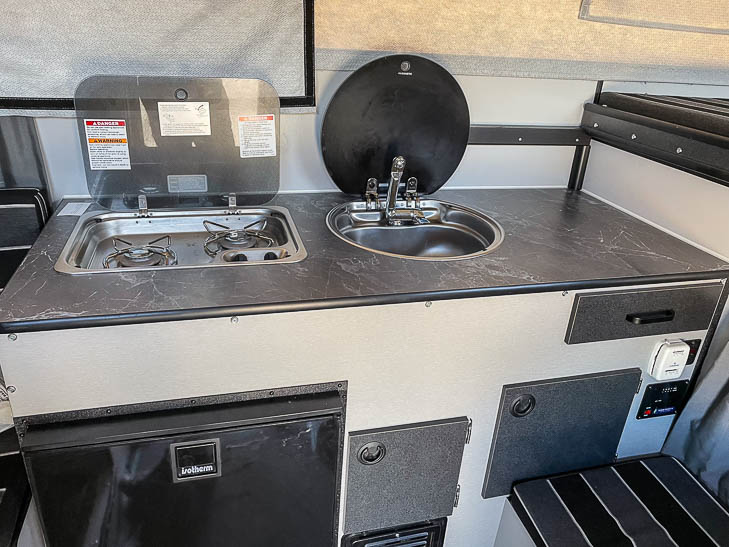 The final feature is the slide out Queen sized bed. It's Comfortable and spacious and I liked the fact that a third of it slid away to give greater interior space when not being used. Additionally, the dinette converts into a small bed. Overall, the interior design was well thought out and it had a professional build quality.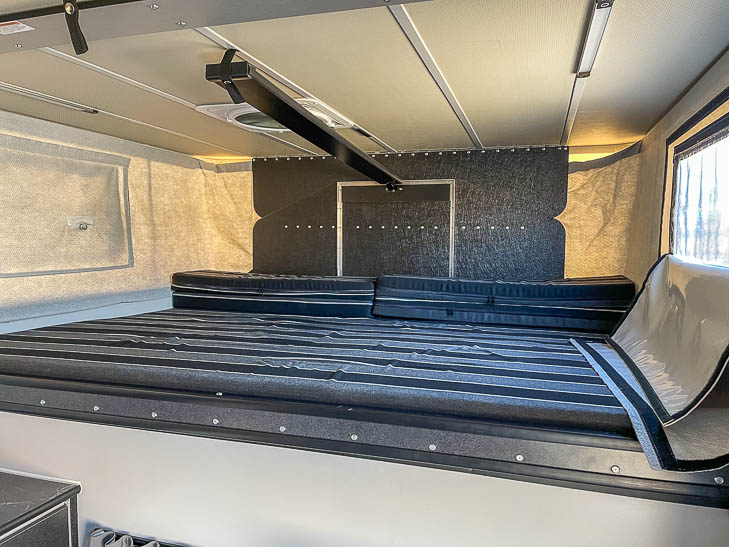 Life on the Trail:
As I said, this is a big rig and what you gain in storage and comfort you lose in maneuverability on the trail. The size of the vehicle curtailed my usual blasé approach to exploring. Despite the RAM being a fairly capable rig on 37's, there were a few occasions I ended up having to do 16-point turn, when the trail became too rugged, narrow or blocked by snow. On one occasion, I did get myself stuck, but it was an easy extraction. In general, momentum was my friend and the large tires and vehicle plowed through most of the snow and mud with relative ease.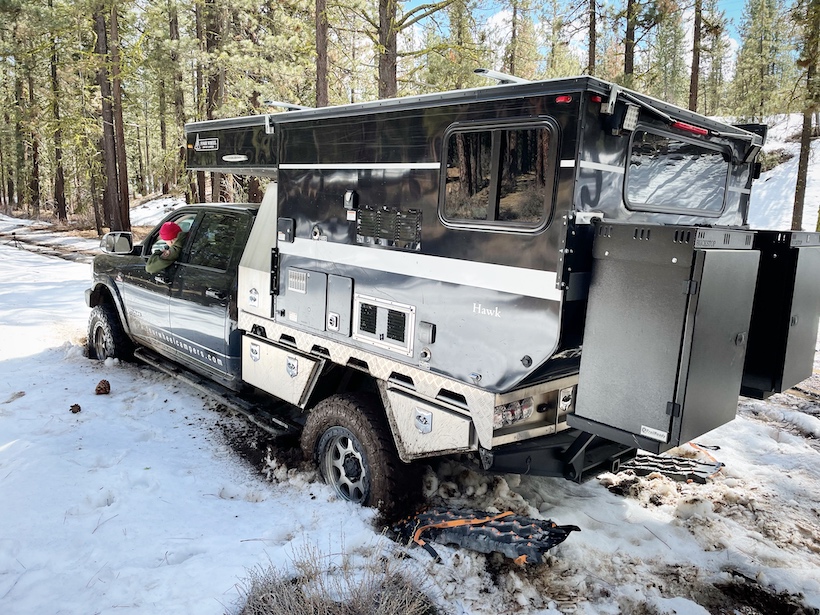 Conclusions:
When you buy a rig for overland adventure, it's necessary to have a clear understanding of what is important to you. As I've mentioned, a rig this size, despite being decently capable off road, will have some limitations on the trail. Where it shines is in the camping arena and is truly built for road trips and living in comfort off the grid. If your overland favorites are places like Trona Pinnacles or Alstrom Point or taking a trip down to Baja, then this is the rig for you and you'll have enormous fun living off the grid for multiple days.
To conclude, I see this rig as a perfect middle ground overlanding vehicle. It's got bigger tires and more clearance than a Sprinter and it's just as comfortable and functional. This allows it to straddle both front and backcountry terrain with ease.
_____________________________________________________________________
For Pop Up Camper articles, CHECK HERE