Today on Behind the Wheel we're sitting down with Frank Cassidy, Founder of Funki Adventures a Southern Californian based Adventure Vehicle rental outfit. If you're looking to try out Overlanding or Vehicle Supported Adventure, then this could be just what you're looking for!
Frank, great to chat with you today. So, let's jump in and let you tell our readers a little about yourself, your outfit and where you're located.
Thanks Andy – I've been looking forward to chatting with you for a while, glad it's finally happening! About me? I'm a pasty white guy who moved to Southern California from Ireland back in 2005. My friends all thought it was hilarious that someone with zero ability to withstand sunlight, would move to a desert climate.
What immediately struck me about SoCal (apart from the instant sunburn) was the amount of wide open space available, for anyone to use, any time. When most foreigners picture San Diego or Los Angeles, it's images of beaches, surfing and sunkissed cities – but that's only a fraction of what is available. In fact, the expanse of open land in the US is so huge, it is possible to drive from Canada to Mexico by driving 80% on dirt roads – something proven by @scoutoverland.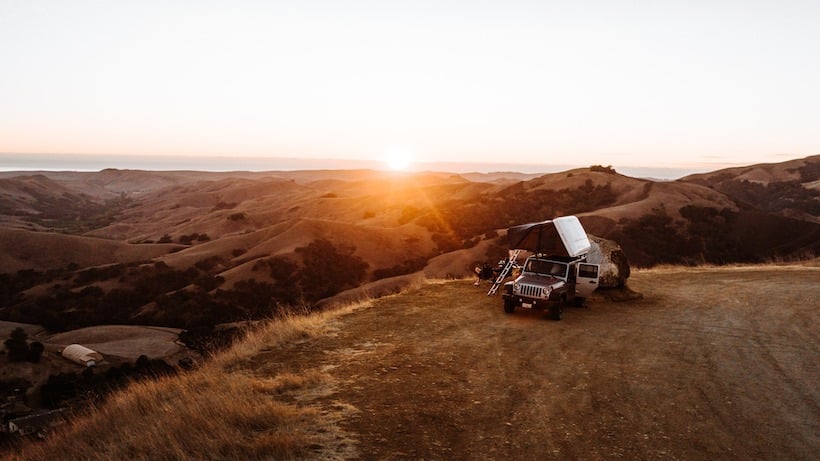 So for someone arriving from Europe, where all the land is private, fenced off and mostly inaccessible to off-road driving – this place is like the Disneyland of Overlanding.
Funki Adventures stemmed from weekend exploration of Anza Borrego, Joshua Tree and Mojave in winter, to the Pacific Coast Highway, Big Sur, Yosemite and Highway 395 in summer. I was regularly sending friends and relatives off in my Jeep with Roof Top Tent, armed with camping equipment, maps and directions to some of the really cool and lesser known spots all over California, Arizona and Nevada. Every single person who tried it came back, blown away by the incredible variety of landscapes, stunning views, wide open spaces and incredible night skies. That made my mind up – it was time to help any and all adventurers gain access to these places, without them having to go out and buy all the equipment, research for days or even buy a Jeep or invest in a Roof Top Tent.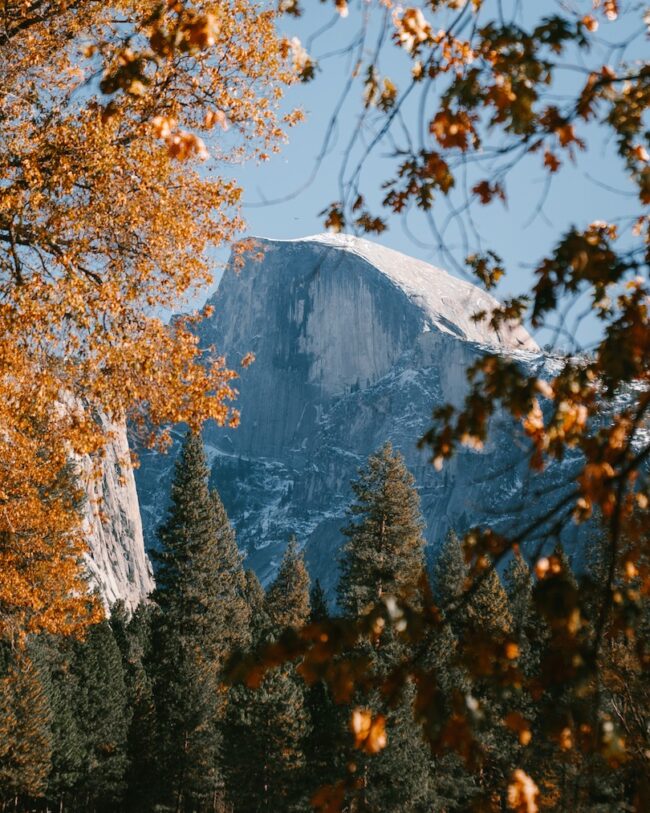 Now Funki Adventures is located in Del Mar, just north of San Diego. It's ideal as we are only 25 minutes from the airport and pretty much only an hours drive to some great trails and secluded camping spots.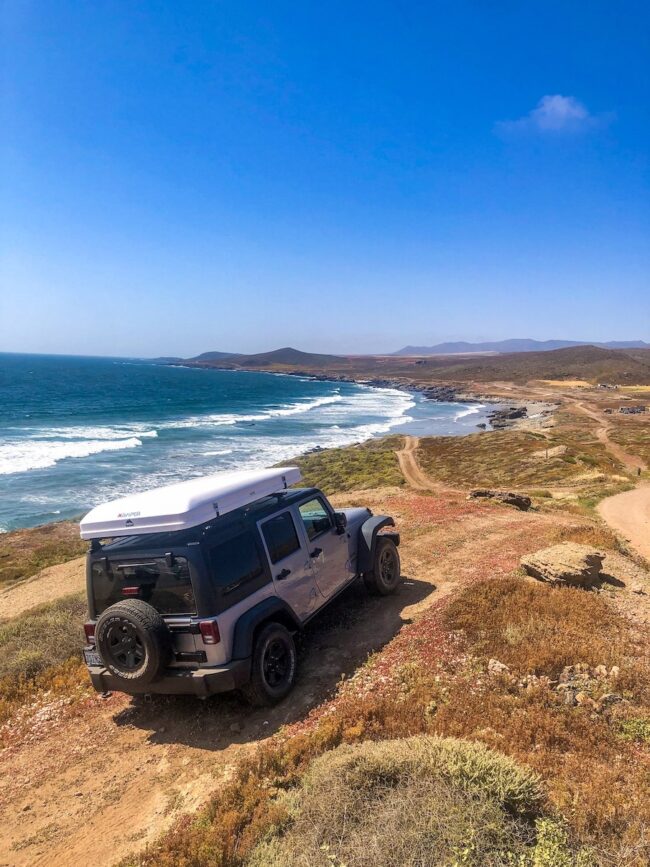 To follow up on this first question, what's behind the name Funki Adventures?
It's not exactly a name that Overlanding types might use like 'Hard Ass Overlanding' or 'Tough as Nails Tours' – though those would be great names! Our brand is about fun, for individuals who may not have any previous experience driving off-road, or exploring remote forest trails. The nature of Overlanding traditionally attracted the more rugged types – but we are making it accessible to pretty much anyone. Our focus is on fun, adventure without stress and having everything already included, laid out and ready to go.
For example, we've provided a few mom and kid-daughter trips, where they got to do some easy off-roading, camp in some very cool spots and see places that 99% of tourists never experience. All of it in safety, with Funki Adventures available on speed-dial or WhatsApp for instant support, if ever needed.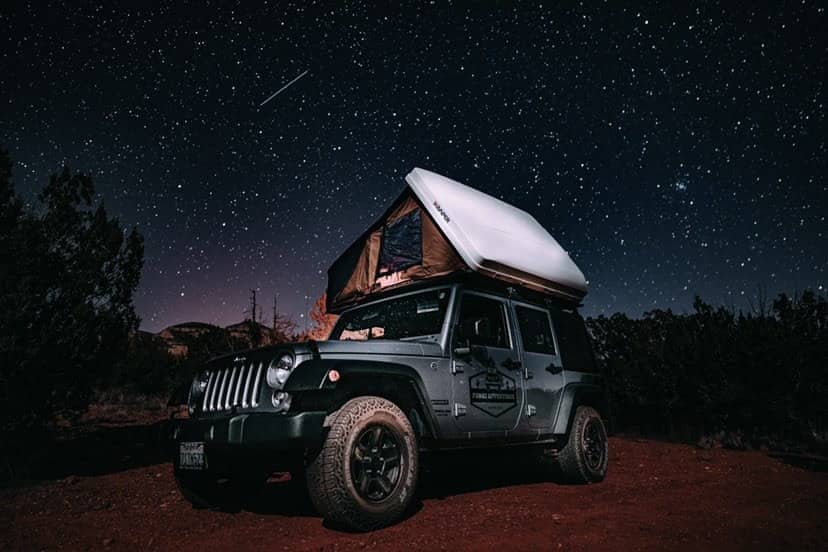 Another aspect of the 'Funki' name is how we used to smell after a 5 day trip into the wilderness, without showering properly … But, as we now provide solar showers in our Jeeps with gas heated showers in the Adventure Van – there's really no excuse to come back smelling any way 'Funki'.
Tell us about the Funki Adventure rigs and why you built them the way you did?
We have two vehicle types: The Jeep Wrangler is the first and original. We've also evolved to recently introducing Ford Transit based Adventure Vans.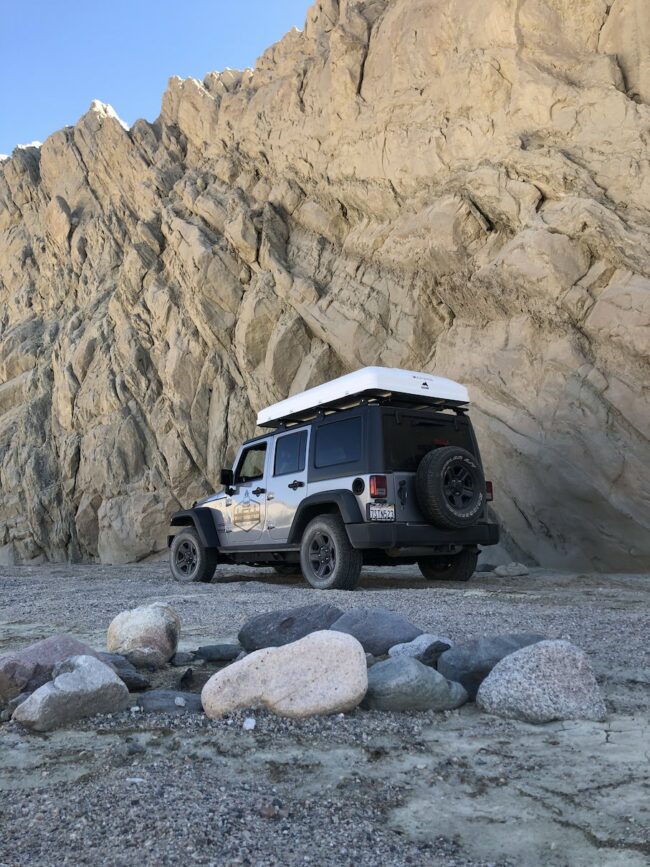 Jeep knows a lot more than we do when it comes to building a reliable, tough and agile off-roader. So we do not mess with suspension or drive-train. The temptation is to add a few inches of lift, maybe squeeze some more power out of the engine, but in my years of working with many types of vehicle I've found that stock or standard manufacturer configurations are typically the optimal setup.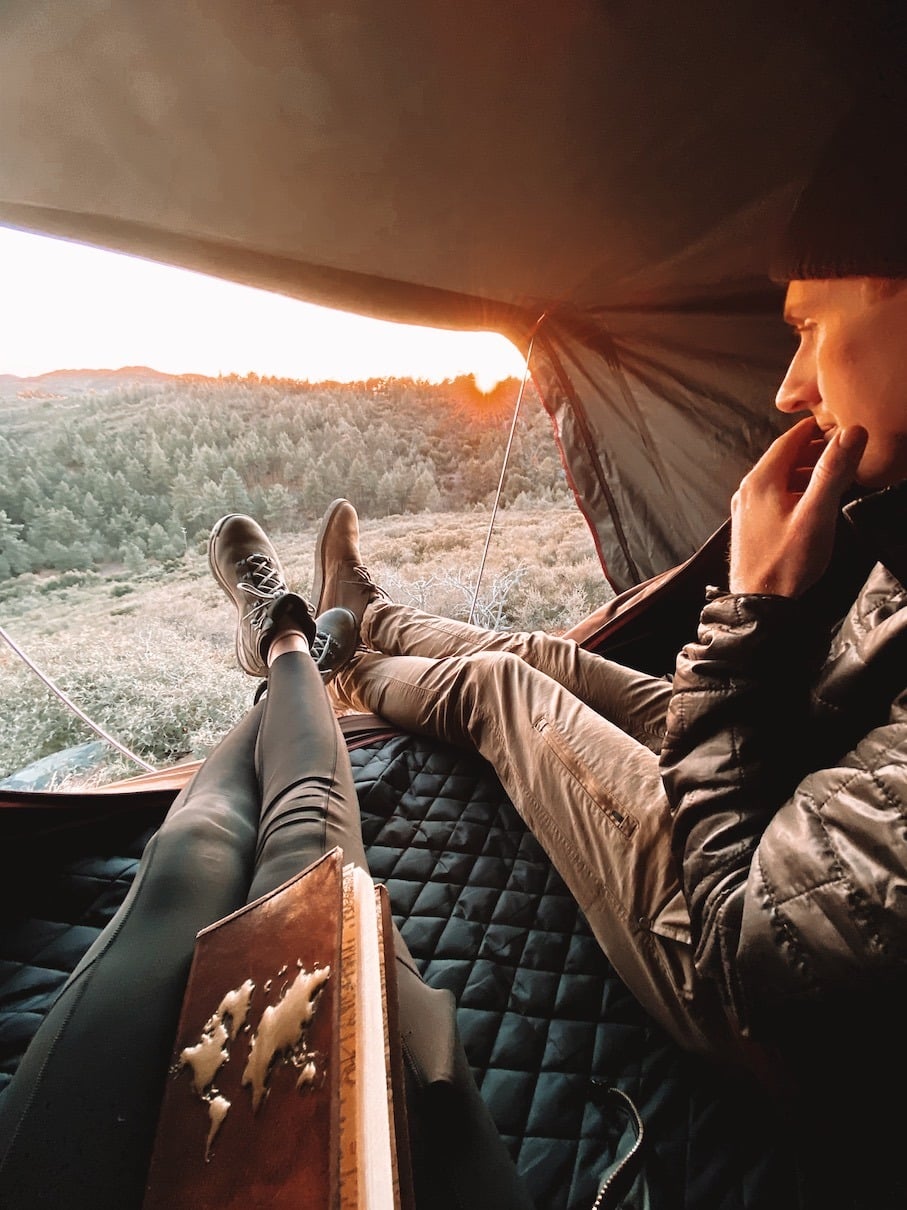 We have added the iKamper roof top tent to the Wranglers, mounted on a Rhino Rack backbone roof rack. The iKamper is a well made RTT which comfortably sleeps 2 adults and 2 kids. The hard shell is a huge advantage for renters, over a soft shell equivalent – there's no learning curve to setting up or tearing down. It's also so much faster than a soft shell – we don't want our customers wasting precious adventuring time on something as mundane as packing away a soft-shell tent.
Inside the Wranglers we provide a full camp kitchen as well as safety items like a fire extinguisher, emergency GPS locator, first aid kit and recovery boards. For those looking for a little extra luxury fridges and 110v power packs are available – we can even provide sleeping bags for any guests who don't want to carry that stuff on a plane or in a suitcase, for example.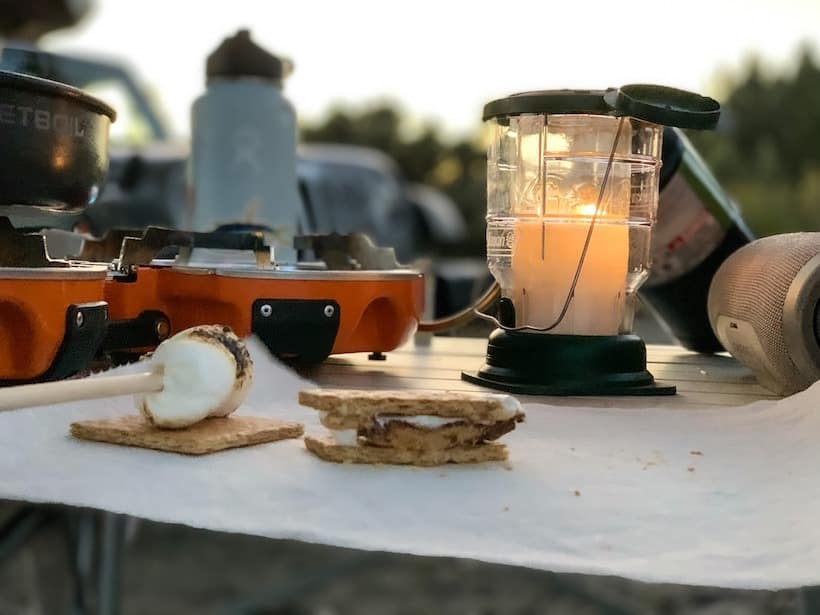 The Adventure Van is aimed at helping families or small groups to get out and explore. As we live in the perfect climate, the van has been designed for the outdoors, in contrast to typical RVs or camper vans which have a heavy focus on doing everything inside the RV like cooking, washing, socializing.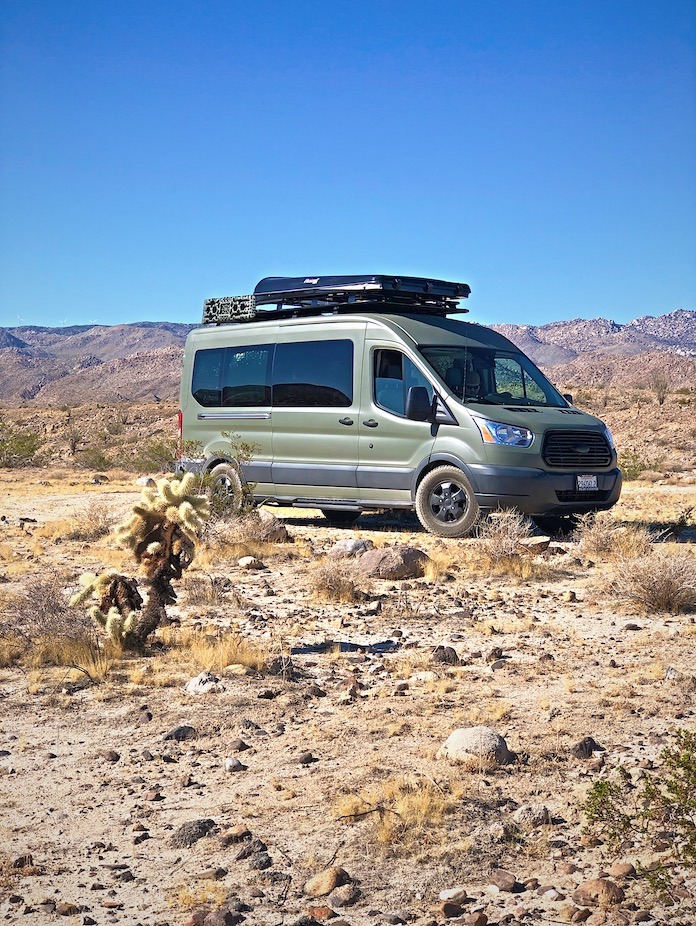 There is a full slide out kitchen for cooking outside the Adventure Van (food just tastes better when cooked outside), interior bike rack for those who have expensive bikes and don't want them exposed on an exterior rack. The 25 gallon water tank is plenty for a few days cooking and washing and there is a heavy duty house battery providing both 12v and 110v power. The Adventure Van party piece is that it has 2 bedrooms: a proper sprung queen sized mattress inside, with a separate 'bedroom' in the large Roof Top Tent above. Not only is the Roof Top Tent a 'penthouse', it also has a small patio outside, perfect for catching unobstructed sunset views.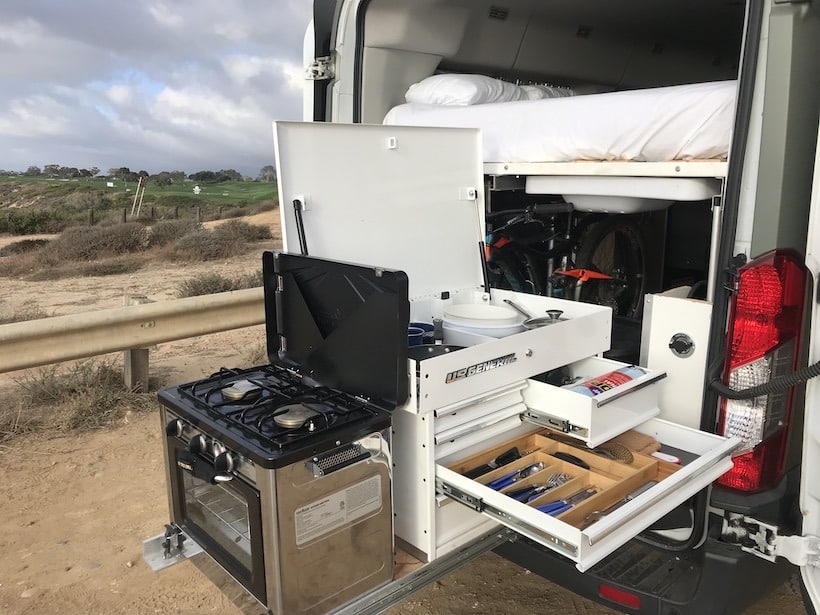 With 2 bedrooms, the Adventure Van can host families, groups of friends or even just 2 couples who might prefer to have completely separate sleeping quarters.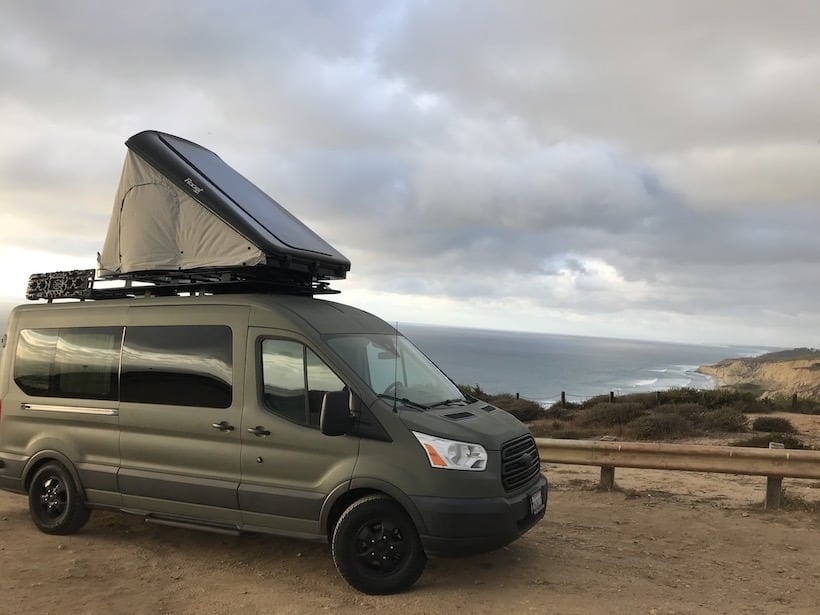 Any new rigs or different platforms coming for 2021/2022?
We are hoping the Adventure Van opens up a whole new market for 2021/2022 and would like to add a few of these to the fleet once we gauge the demand.
On the Jeep side, we'd like to add some Gladiators over the coming months. With a higher load capacity and the ability to mount the roof top tent over the truck bed, we think the Gladiator will be the way to go over the next year.
What comes standard in a rental and what add ons can you provide?
What comes as standard? Well, pretty much everything! We want our guests to show up, take a brief orientation of the vehicle and equipment and head off into the wilderness with absolutely everything they need.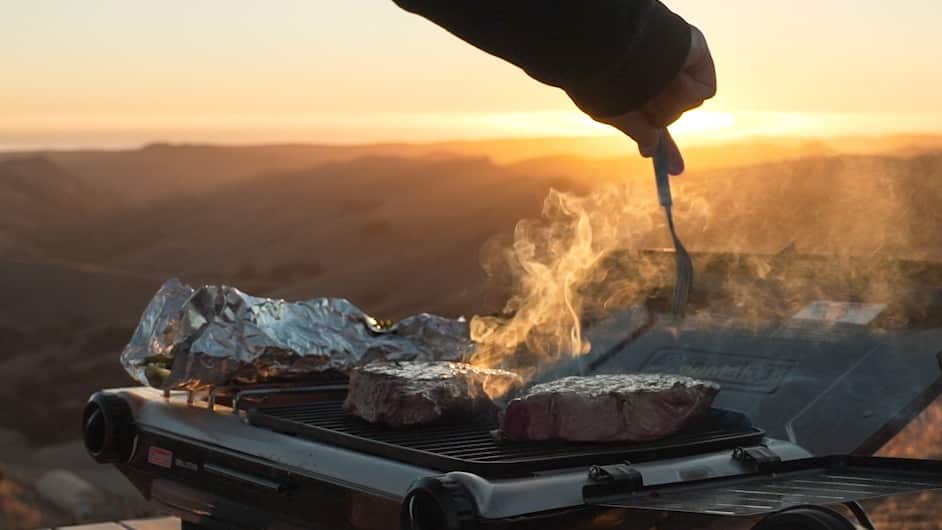 The list of standard equipment includes roof top tent, cutlery, plates, cups, bowls, stove, frying pan, pot, sharp knives, egg container, cutting board, cheese grater, sponge, paper towels, lanterns, cooler, lighter, trash can, camping chairs, camping table, collapsible sink, emergency GPS locator, fire extinguisher, mini compressor, jump starter battery pack, recovery boards … you get the idea.
As the Adventure Van is bigger, it comes with even more as standard, including an outdoor oven, 25 gallon fresh water tank, interior bike rack, elevating bed (to increase or decrease the storage space underneath), upstairs patio and of course the Adventure Van also has a large roof top tent.
The optional extras include fridge, 12v/110v power pack (instead of a generator), solar shower, sleeping bags, hammock, ground tent, inflatable paddle boards (Adventure Van only), hitch mounted bike rack, star gazing package (telescope/binoculars) and pretty much anything else anyone might ask for – we will cater to special requests. If a guest wants it and we can get it, when they arrive the requested item is either in or on the vehicle.
Do you provide information on POI's and Trails, camps sites people can take or do most people prefer to curate their own adventure?
Yes! In fact, the core of our business is in the creation of customized trip plans. We work with customers to find out what type of trip they want, how much off road driving is preferable, if they want to hike, climb, bike, fish, kayak or even just relax. Each customer is asked to fill out a questionnaire, which is then used by our professional tour guides to build a tailored plan.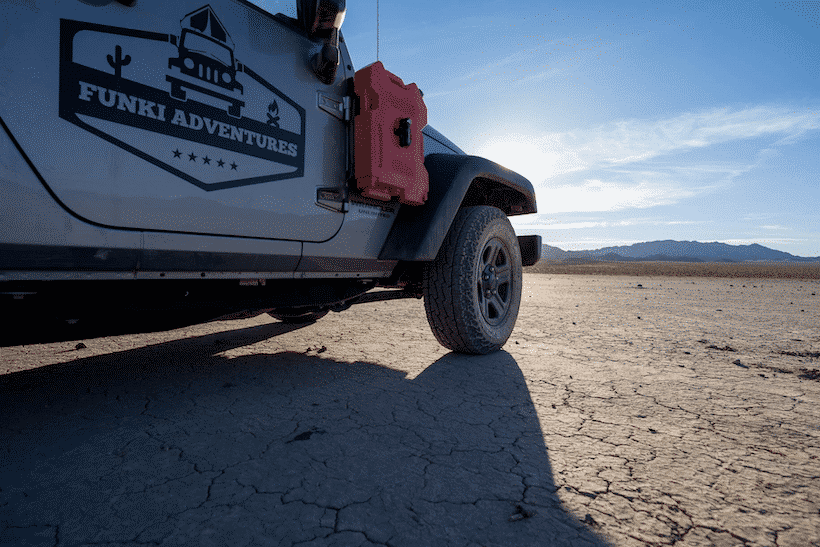 These tailored plans are highly detailed and come accompanied by a custom Google map which outlines the physical route. Not only do we build the plan, but we check to ensure roads are open, campsites are accepting guests and additionally adjust the plans depending on time of year or anticipated weather conditions.
These plans are an optional item, but allow guests who might not be familiar with California and the nearby states, to literally hit the road running – no guessing, no weeks of researching – just arrive, pick up a vehicle and head directly out on the best possible route. We even provide camping options varying from serviced sites, to good dispersed spots.
The trip plan service is open to everyone – there is no need to rent a vehicle from us. Let us know what you will be driving, in addition to the other information and we will work on a route that meets your needs and is accessible for your specific vehicle.
Are your customers generally new to Vehicle Supported Adventure or people who are experienced, but live outside of the region?
The vast majority of customers are new to Vehicle Supported Adventure – they are really our primary focus. With our focus on safety, we are sending customers on relatively easy, non-technical routes. This doesn't mean they are any less enjoyable than the 'hard-core' trails – they are equally as scenic and remote. However, our customers are generally hoping to cover a reasonable distance each day in order to see more variety. They can be at the beach in the morning, mountains in the afternoon and desert by evening. So they are looking for a little more general variety than an experienced Overlander might seek.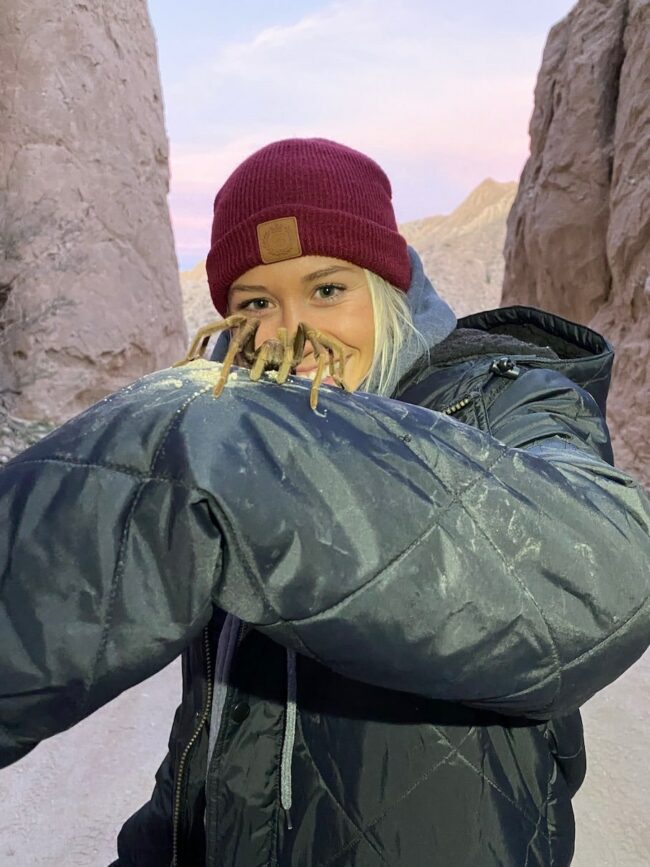 Before Covid, most of our clientele were from abroad, so even getting onto a dirt trail on a mountain, or in a National Park was something very different to what they experienced at home.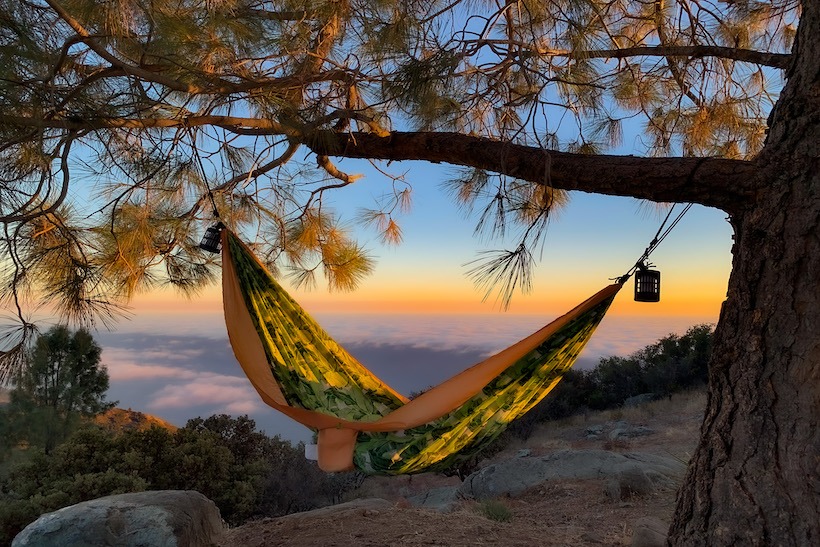 How has Covid affected your business and what steps have you taken to mitigate the risk?
Yes. Covid really hit us hard in March of last year. We had to refund thousands and thousands of dollars in deposits, which hurt. We had teamed up with a similar business in Canada to offer customers Canadian experiences as well as trips out of San Diego and that partnership was working well. Unfortunately that partner went out of business due to the lockdown, so we lost a lot of business as a result of that too.
Still, out of struggle comes growth. We had to cut back the fleet significantly in order to survive, but that enabled the experiment of making the Adventure Van available, to try and broaden our appeal.
Our clientele has shifted from mainly foreign visitors to 100% locals, who want to get out of the house, especially with so many people working from home, kids doing school from home and all the stress that goes with it. We are partnering with other local businesses, to help each other out, make good quality recommendations to our customers and provide a wider range of services.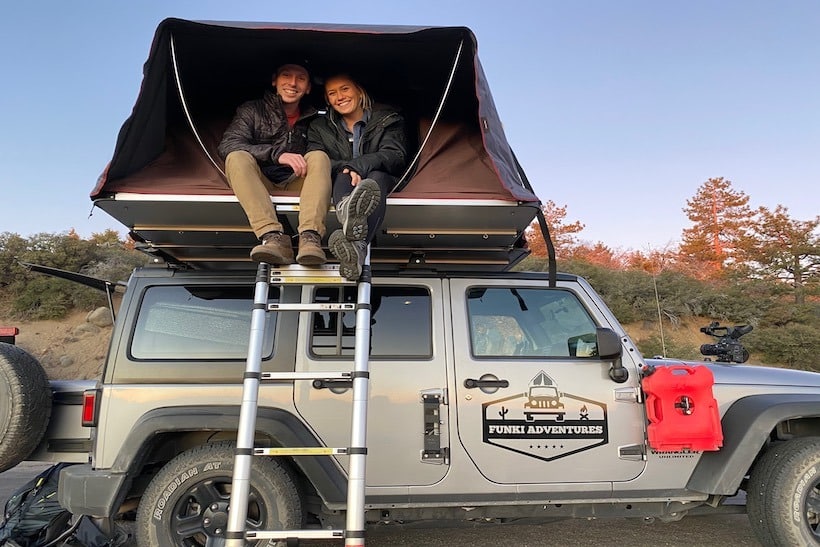 Our newer, local customers are looking to try something different. The traditional road trip just won't cut it and with the recent surge in camping, getting a site at campgrounds anywhere in California has become a difficult task if you don't book early enough. So Overlanding is opening up a world of new experiences for Southern Californians. Everything from sleeping in a Roof Top Tent, to discovering amazing places in their own back yards is a huge eye opener for them. Pretty much every local customer has returned from a trip and commented "We had no idea we could do that! So glad your service exists … can we book again for another trip to experience another cool region?"
Vehicle Supported Adventure has obviously exponentially grown in the past 24 months. For any small company this can create challenges in itself as competitors join each category. Any particular brand and marketing strategies that have worked for you?
When I was younger and less experienced, I viewed competition as a problem, something to stress about. Now, after years in various industries, I've grown to learn that competition actually helps us. If competitors of Funki Adventures are out there promoting Overlanding in SoCal and the surrounding states, everyone in the industry benefits. Even my chatting with TAP is helping to raise awareness of all the providers out here.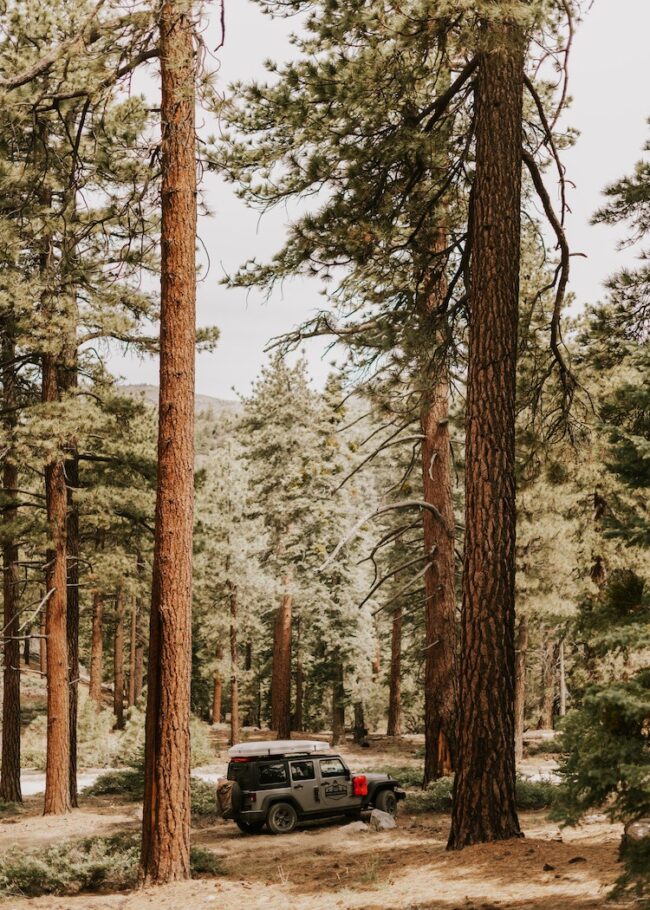 We see competitors come and go every few months. Our difference is we are an adventure business first and foremost, vehicle rental is just a small aspect of what we do. The tools we use just happen to be Overland vehicles. Our focus is 100% on customer service and this applies to any successful business, in any industry. Our priority is on making everything convenient and safe, with full support. Customers can call me pretty much any time before, during or after a trip. They have my direct cell phone number, not some call center or a junior sales assistant – they can talk to me any time.
So we rely on repeat business and referrals, both of which are earned rather than bought. Some businesses spend a fortune on advertising, promotion and sponsorship – then fail to properly take care of their customers. In contrast, we do it the other way around. We are taking the family business approach of really pampering our customers or guests – the experience from the initial booking, to the vehicle handover and all the way to the experience during the return of the vehicle is all very important, all designed to enhance the trip itself.
As a passionate overlander, what's been your favorite trip you've personally taken?
Believe it or not, my favorite trip is to go to Anza Borrego and visit places like the Wind Caves, or Font's Point at sunrise.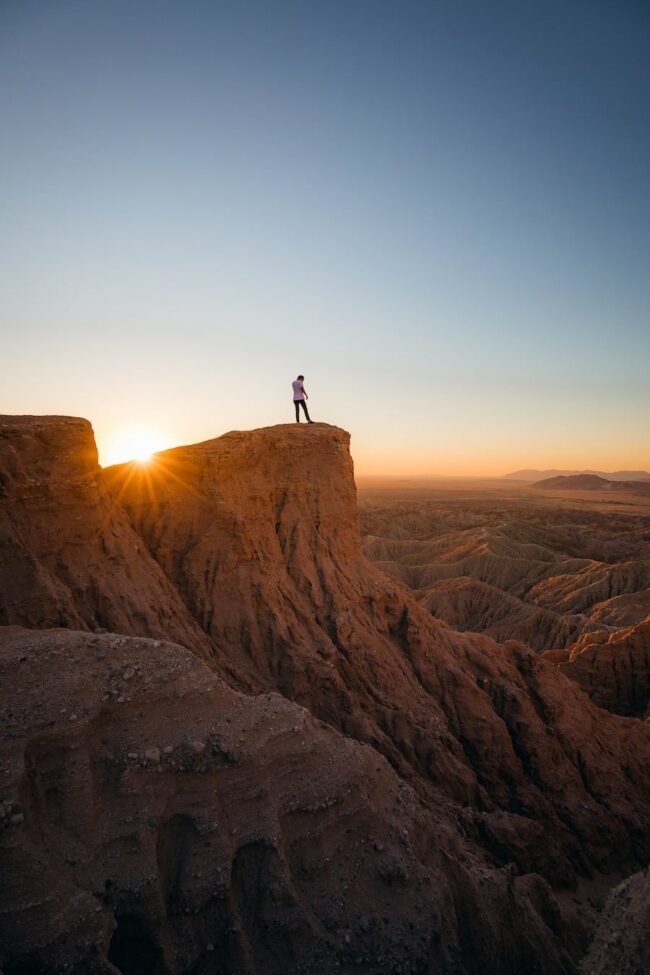 I know my answer should be about some epic, weeks long safari into the depths of an undiscovered volcano … but to be honest, the shorter trips to local spots are absolutely the best. Every time we head out, we find something new and different. Even the time of year changes the colors of the desert – it's far from the monotone sandy landscape portrayed by the movies.
Outside of getting offroad, I also love going to Yosemite National Park, there's something special about it. From San Diego it's easy to take different routes to and from Yosemite. Sometimes we go up the coast, camp at the most incredible campsite with the best views on the West Coast, then head (via the occasional winery) inland to the Park. Heading home can be via Highway 395, which has so much amazing stuff to see and do along the way. Or we sometimes return via Sequoia National Park. It really isn't just about the destination, it's about the trip there and back.
Any funny/crazy rental stories?
My favorite isn't a rental story, but from an inquiry. A person called me with questions about Overlanding, where to go, asked if we could build them a custom trip plan and get them a trip that encompassed some regular serviced camping, as well as a night or two of dispersed camping.
Towards the end of the call, I asked if there were any more questions. "Oh, just one more question", he said. "How fast can you drive with the Roof Top Tent on the Jeep?" So I let him know the manufacturer recommends keeping speeds below 70mph. His response: "I don't think I'll drive that fast … it wouldn't be very comfortable inside for my wife. Anyway, I'd be afraid she might fall out onto the freeway".
It's a little awkward when I now have to explain to people they cannot have the tent up and open when driving, especially not with their spouses inside……
Thanks for spending the time with us today Frank. Good luck in 2021 and we hope to see you on the trails!
Check out Funki Adventures and TAP into Adventure
___________________________________________________________