Featured Product: Sponsored Content
Sea to Summit, the globally recognized adventure equipment brand headquartered in Perth, Western Australia, is pleased to announce the company's entry into technical backcountry tents. Following more than three years of rigorous research and design, Sea to Summit will be releasing two lightweight tent models, the Alto and the Telos, along with an expansive line of accessories for Spring 2021.
With 30-years of rich history in product innovation and engineering, Sea to Summit is excited to, once again, introduce genre-shifting technology with the release of the Alto and Telos tents. In partnership with Jake Lah, Founder and Head of Design at DAC, the world's foremost tent pole manufacturer, the tents will feature revolutionary Tension RidgeTM pole construction, alleviating two common pain points of modern tents: liveable space and ventilation. The Tension RidgeTM architecture allows for an inverted pole design that angles up to achieve unrivaled internal height, ceiling ventilation, high vertical walls to accommodate modern, thicker sleeping mats and pillows, and a more accessible dry entry/exit. The result is a roomy experience with a superior space-to-weight ratio that outperforms any other tent in its class.
"While the solution was simple, engineering the Tension RidgeTM presented significant challenges," explained Jake Lah, an expert of modern tent architecture. "By inverting the angle of the brow pole, we achieve best-in-class interior space and ventilation, without adding weight or bulk to the tent."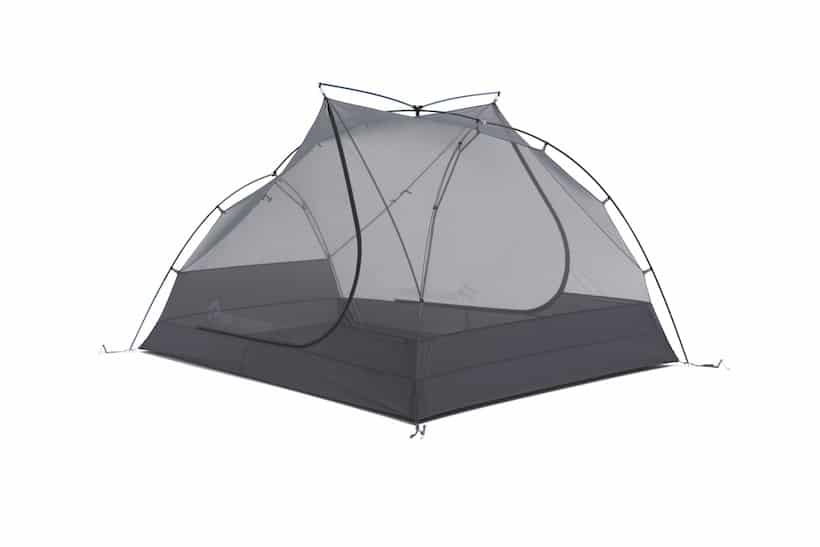 Sea to Summit Tent Technical Specifications:
Telos TR2 & 3 (mesh inner w sil-PeU fly) starting at $499
People: 2 or 3
Season: 3 or 3+ season
Doors: 2
Vestibules: 2
Freestanding + Hangout Mode – adaptability with the Telos rainfly
Tension RidgeTM – allowing more internal living space, higher doors, and best in class ventilation
Apex and Baseline VentTM – Allowing cross-ventilation and climate adaptability.
LightBarTM + FairShare System – modular stuff sacks for tent distribution and organization
Minimal Trail Weight (Fly + Inner + Poles only): 52.2oz / 3.26lbs "sub 3 1⁄2 lbs" (2p) – 69.2/ 4.32 lbs "sub 4 1⁄2lbs" (3p)
Packed weight (Above + pegs, stuff sacks, guy lines): 58.2oz / 3.64lbs "sub 4lb" (2p) – 76oz / 4.75lbs "sub5lb" (3p)
Floor Area: 28.2ft2​ ​(2p)​ ​/ 39.74ft2​ ​(3p)
Vestibule Area: 19.3ft2​ ​(2p) ​​/ 21.5ft2​ ​(3p)
Ridge Height: 3 feet 4" (2p) / 3 feet 5" (3p)
Door Height: 3 feet 7" (2p) / 3 feet 10" (3p)
Fly Material: 15D Nylon
Fly Waterhead: 1,200mm – 1,500mm
Floor Material: 20D Nylon
Floor Waterhead: 2,500mm – 8,000mm
Tent Color: Grey (sil-PeU)
Alto TR1 & 2 (mesh inner w sil-PeU fly) starting at $399
People: 1 or 2
Season: 3 – 3+ season
Doors: 1 (1p) or 2 (2p)
Vestibules: 1 (1p) or 2 (2p)
Tension RidgeTM – allowing more internal living space, higher doors and best in class ventilation
ApexTM – Allowing cross-ventilation and climate adaptability.
LightBarTM + FairShare System – modular stuff sacks for tent distribution and organization
Minimal Trail Weight (Fly + Inner + Poles only): 33oz / 2.06lbs "2lbs" (1p) – 41.4oz / 2.6lbs "sub 3lb" (2p)
Packed weight (Above + pegs, stuff sacks, guy lines): 38.6oz / 2.41lbs "sub 2-1/2 lbs" (1p) – 47.7oz / 2.98lbs"sub 3lb" (2p)
Floor Area: 19.53ft2​ ​(1p)​ ​/ 27.54ft2​ ​(2p)
Vestibule Area: 7.5ft2​ ​(1p)​ ​/ 18.3ft2​ ​(2p)
Ridge Height: 3 feet 3"
Door Height: 3 feet 7"
Fly Material: 15D Nylon
Fly Waterhead: 1,200mm
Floor Material: 15D – 20D Nylon
Floor Waterhead: 1,200mm – 2,500mm
Tent Color: Grey (sil-PeU)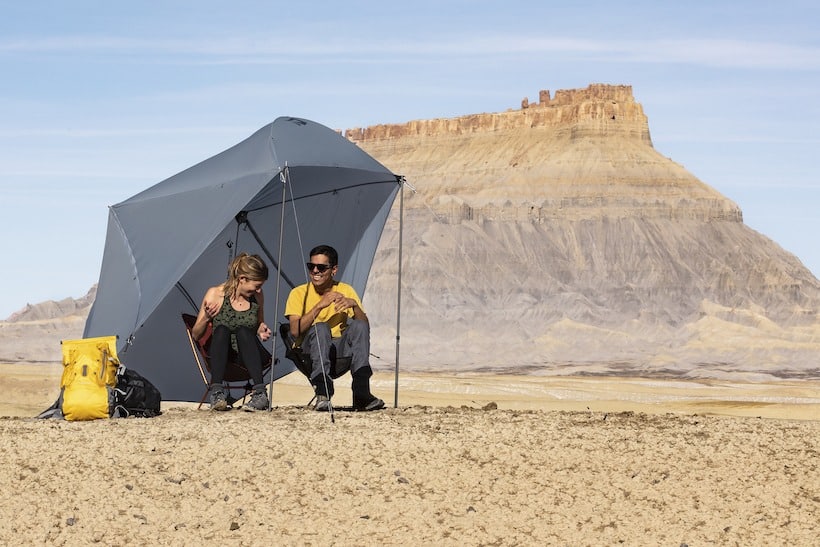 The tents will be on sale for pre-order starting on March 15th, shipping on May 1 BUY HERE
______________________________________________________________
Featured Product: Sponsored Content