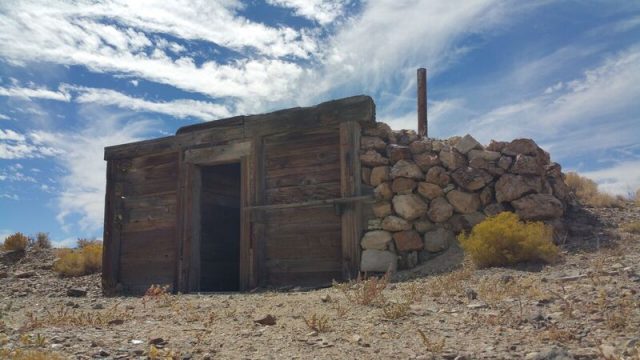 The search for a Nevada Ghost Town: Something that fuels my need to get lost out on offroad trails in my Jeep is curiosity. As I have gotten older, I find that my curiosity in visiting the past, adds context to and makes me more fully appreciate the present. I got a dose of this recently when I went on an overlanding excursion with a great group of friends from Badlands Off-Road Adventure, in search of ghost towns in Nevada.
Now when I say a ghost town, I don't mean "Boo" Halloween ghosts. I mean places in American History that have stood the test of time and are still standing today. Our overland adventure starts in Bishop, CA where our group of 13 rigs and 18 friends meets up for our usual driver's meeting to discuss map routes, trip plans, safety precautions, etc.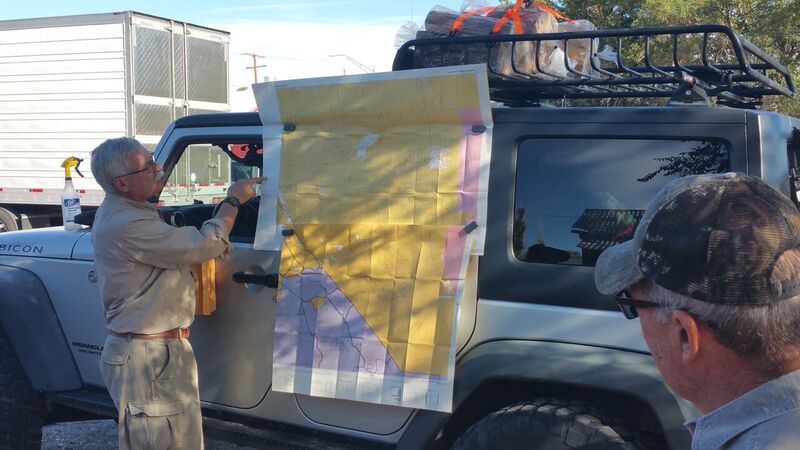 Our trip guide, Tom Severin, is always very thorough with the plans, this is something I have learned to appreciate and model in my vehicle supported adventure trip preparation. We discuss the route, driving by the principles of "Tread Lightly!", emergency "what ifs", and more. Then we hit the road.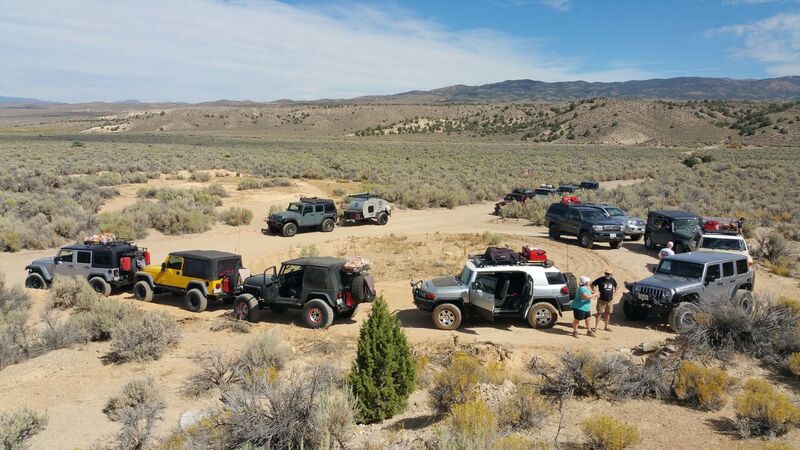 We made our way via paved road out of CA and about 60 miles into Nevada, pulled off pavement, and hit the dirt to air down in Palmetto. Thankfully the weather was nice, not the typical scorching, hot weather I would expect in the middle of September. As I was packing up my tire deflators, I took a look around and off in the distance, I saw a piece of history looking right back at me.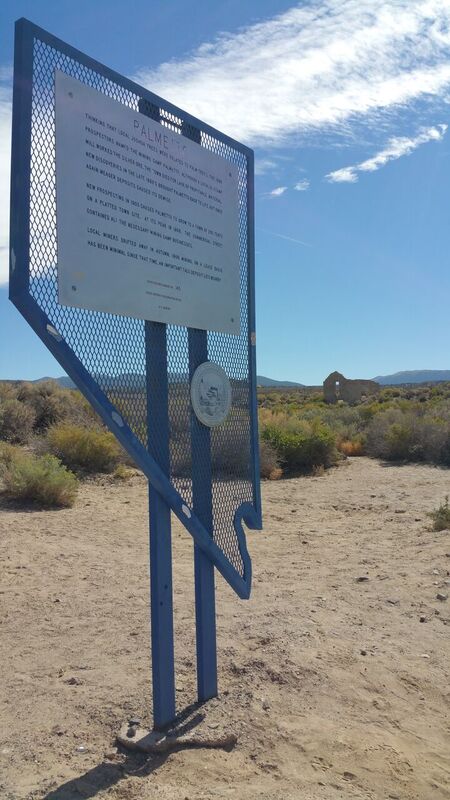 Just past the state of Nevada Palmetto marker was a quiet little rock structure just resting in the middle of nowhere. This was the entrance into the past that me and my fellow overlanders were looking for. We started down the dirt trail, and came upon the Pigeon Spring Stamp Mill. This Mill was in operation from 1890-1907.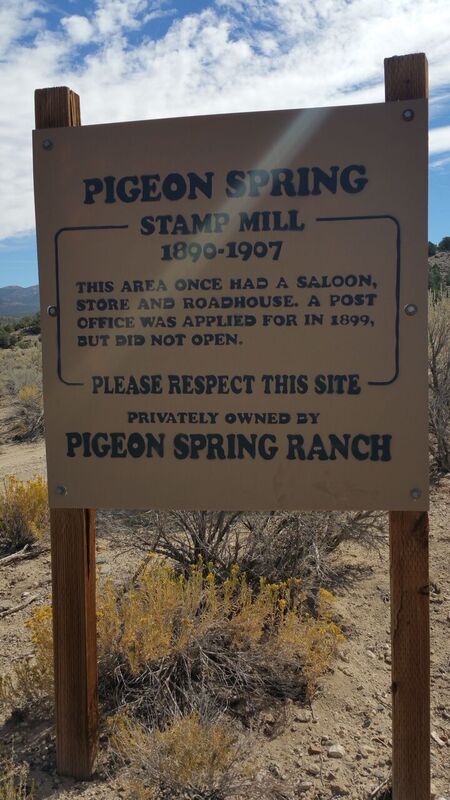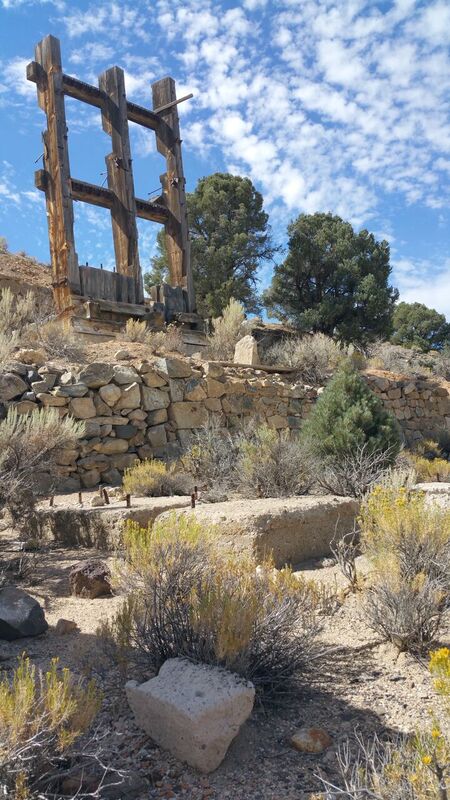 As we explored, taking in the past, I wondered how people lived their day to day lives back in the 1900's in this desolate, dusty and dirty place. What was mining life like in Pigeon Springs?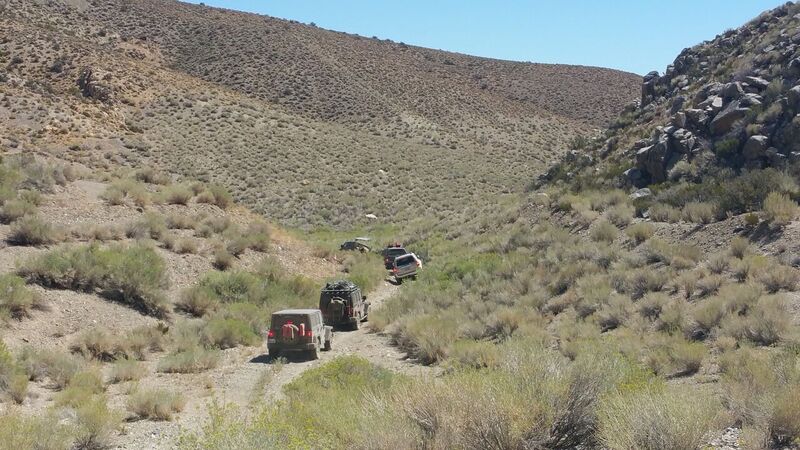 We continued on our quest, trailing deep back into the low lying mountains of the Nevada desert. The trails were very passable, making it easy for our group, but we didn't press on quickly. We took our time, taking in the most amazing views.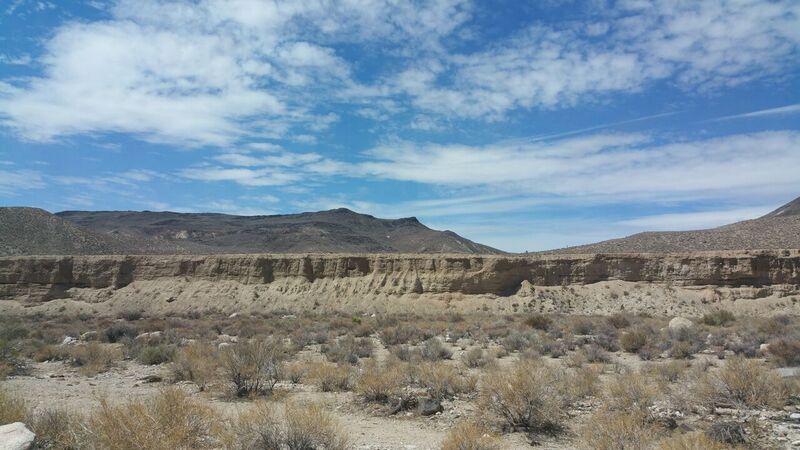 We made our way through old, dry, river beds, where I could see that the elements have carved out a story spanning centuries. The only view for miles was desert, mountains, cactus, and ……..wait, what's that?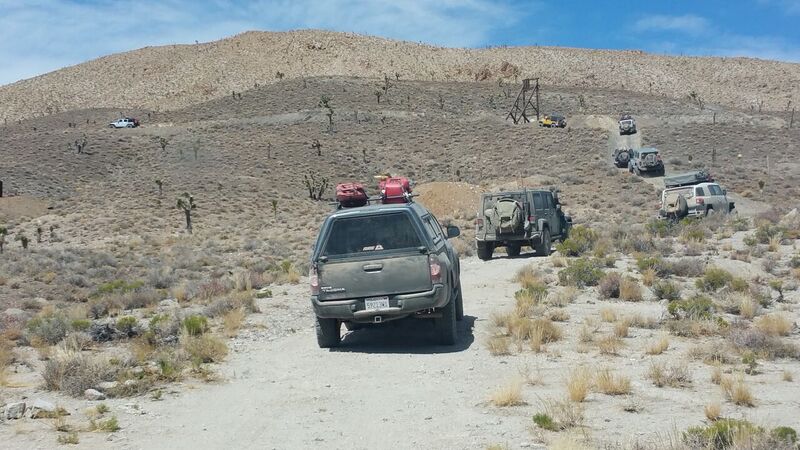 In the distance, I could see we were nearing another abandoned cluster of structures. Another piece of mining history left standing.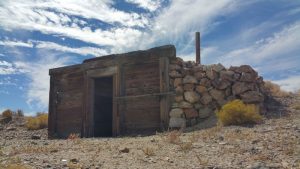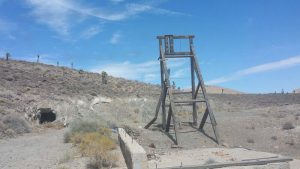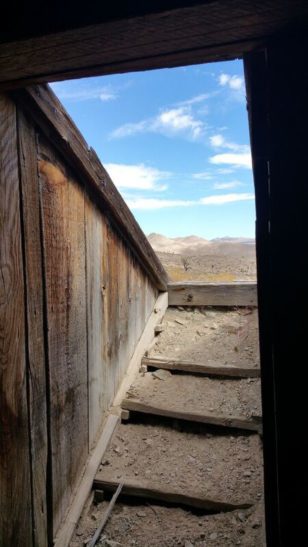 But this one was special because yes, it's old, but not exactly abandoned. There was one shimmy shack on site that was still used and even had an outhouse.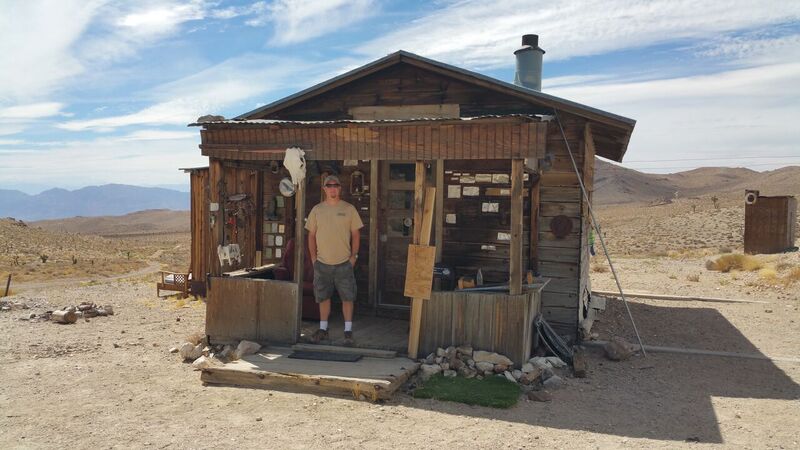 We hung around for a while inspecting it all. The front door was unlocked allowing us a peek inside. There were letters left from past visitors, and even a guest book that I happily signed, marking my visit.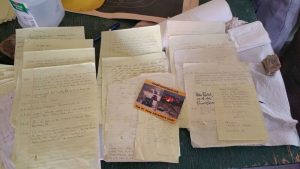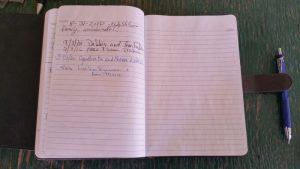 We had more miles to cover, so we continued on, tucking ourselves deeper into the landscape.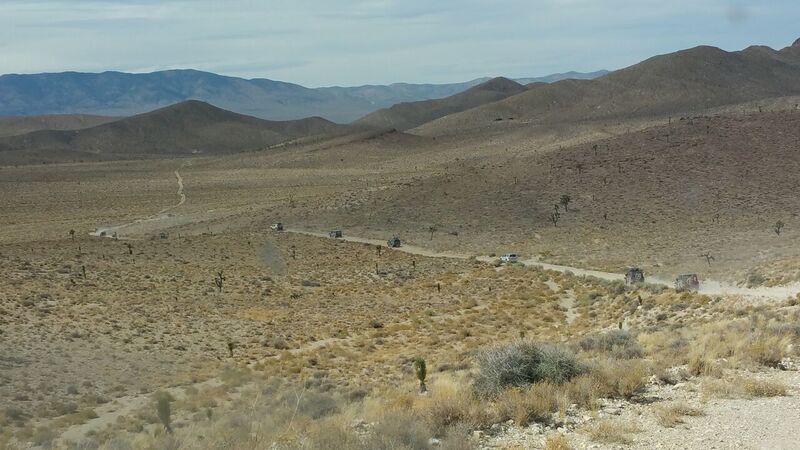 And the farther you go, the more interesting it gets.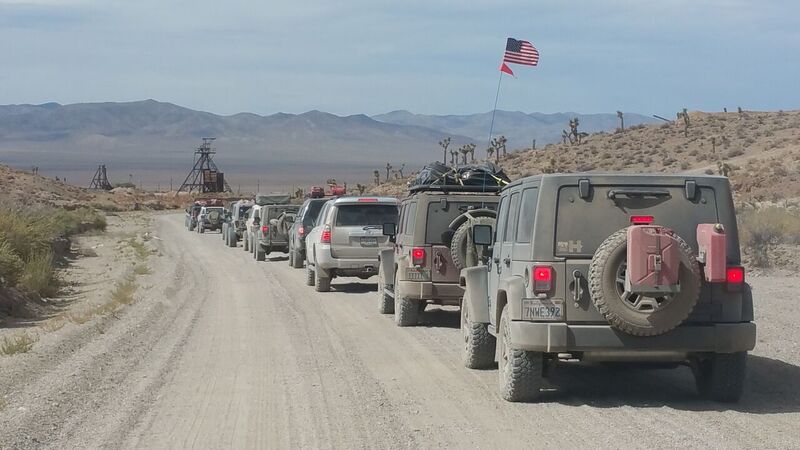 Our next stop was to an active Ghost Town. Yep active, meaning people still live there. Gold Point Nevada, population 27. We were way out in the sticks, but thankfully this buzzing population had wifi. The first 3G network we had had since we left Bishop CA. As we parked and got out of our rigs, I had to laugh because everyone's phones were pinging and buzzing with emails and texts that had finally made it through. The strangeness of this juxtaposition did not escape me.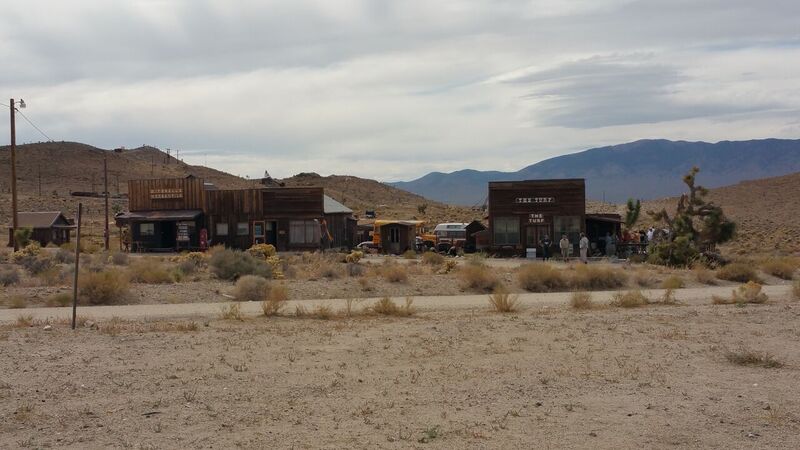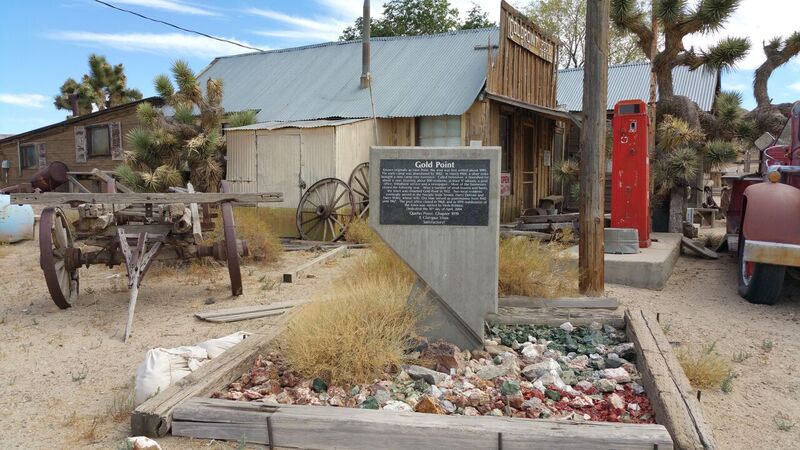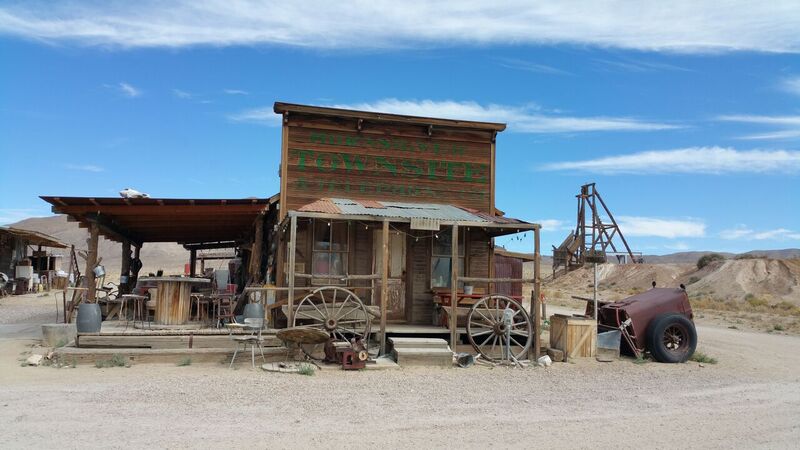 We really took our time on this stop. So much to see in this tiny town with no one but us in site. Apparently, word of our arrival spread through town quickly, as locals started showing up to greet and welcome us. They let us walk around and investigate all the original ghost town mining homes and cabins. They opened the local museum just for us and even offered to open the town saloon so we could enjoy a cold one. Unfortunately, we still had more miles to cover before dark, and were running out of time, so no beers for us this trip.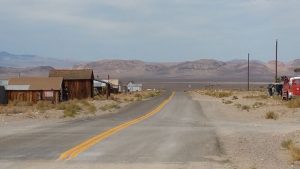 The Long Road out-Gold Point NV
So, I have friends in Texas that always tell me that Texas is so flat, you can watch your dog run away from home for days…..well they have roads like that in Nevada as well. We said good bye to our new friends in Gold Point and continued on down the long road.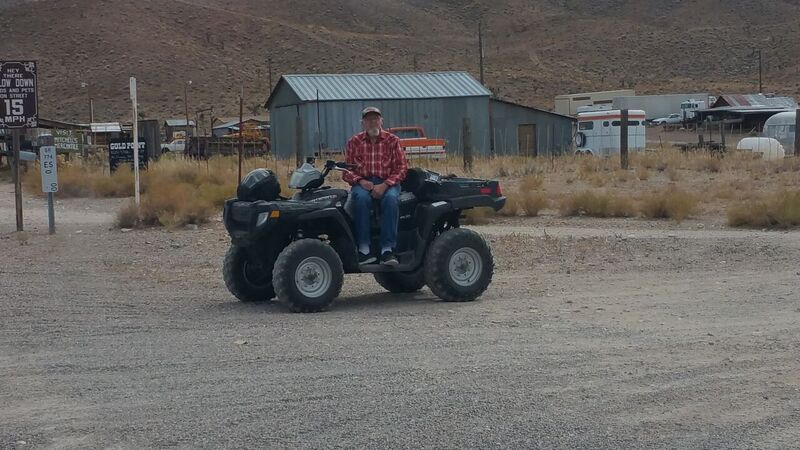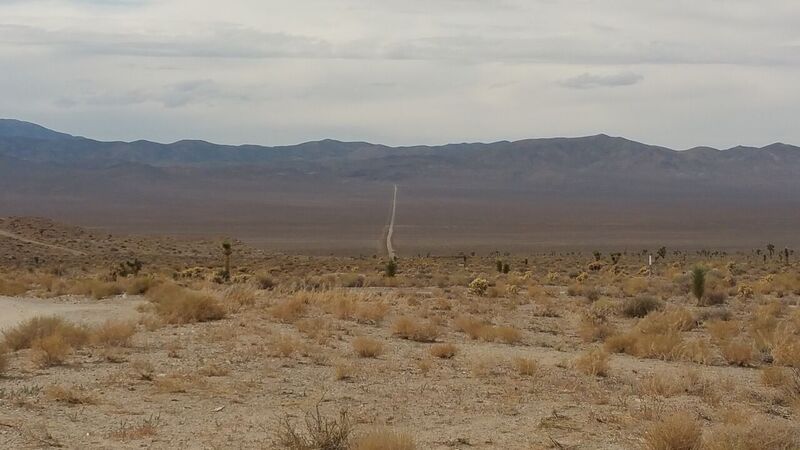 The only thing moving faster than we were on this trip was the weather. One hour clear blue skies, then a few clouds, then total cloud coverage. That's one thing you always have to take into consideration out here. Rapidly changing weather can mess up your trip if you're not prepared.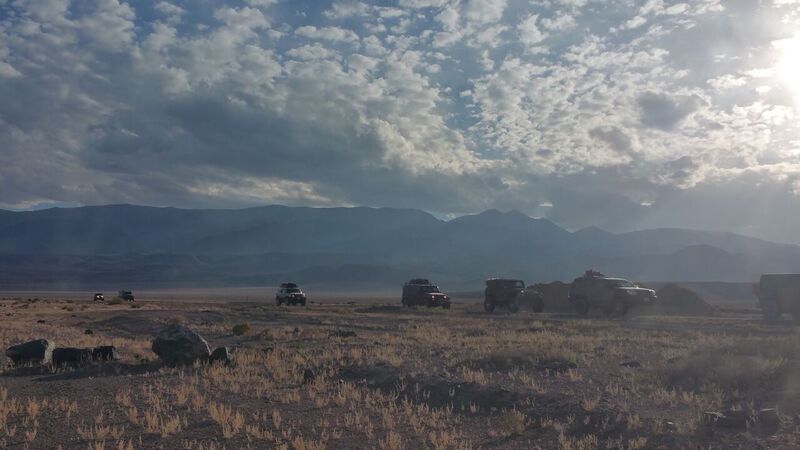 It was getting considerably cold very fast as the sun began to set and looked like a storm was brewing. Thankfully camp was not too much farther…… We had had an epic day of Ghost Town exploration.
TAP Field Writer: Lisa Van Rijnsoever
Photos: Lisa Van Rijnsoever
Looking for more overland and Off-Road Adventures? Then CHECK HERE