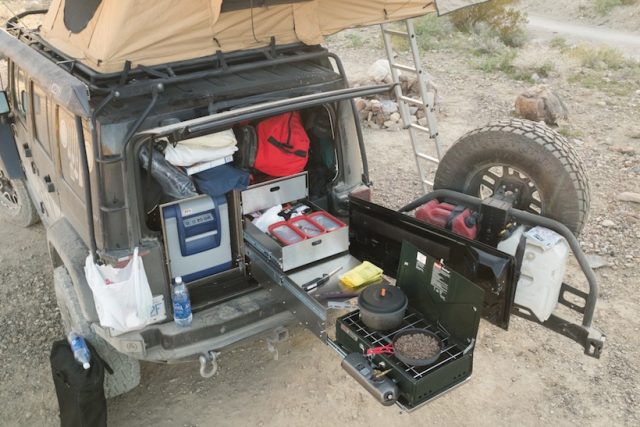 You have been planning this trip for months and now you are on the road. It's been hours of driving on and off-road to get to your first camping destination. Finally you are off the grid and it's the end of a long day's journey. Tired, hungry but now you need to get busy and set up camp. Al Smith, founder and owner of Jeep Kitchen had been in this situation many times and it's what fueled his desire to streamline his set-up/break-down time. And that was how Jeep Kitchen came into being.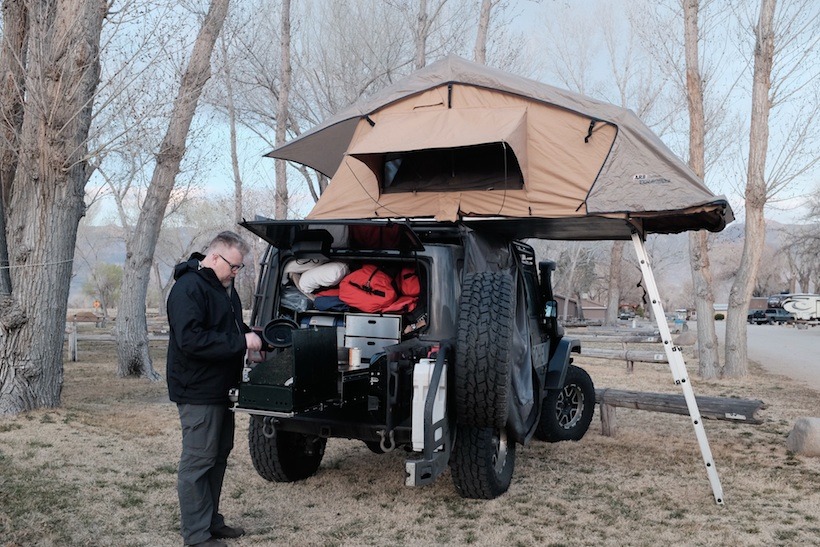 The trip that became the catalyst for this mechanically inclined inventor/entrepreneur's new product, Jeep Kitchen, was an expedition that took him and his buddy from Victoria B.C up through the Yukon to the Arctic Circle. Al describes his expedition as amazing, but as the days went by, he and his travel companion, photographer David Duchiemin found setting up and breaking down camp each morning and night, a time consuming, cumbersome process. Al and David decided that they wanted to see how long this process actually took. They found that over a period of five days the average time it took them to set up and break down camp every morning and evening was an hour and forty-five minutes. One hour and forty- five minutes that they could have been photographing and exploring the mind blowing beauty around them. A while after that, Al was out camping with his family. He and his wife started to set up camp; taking the food out to prepare etc. while their kids were playing in the stream and calling out for Al and his wife to join them. Once again, Al came to the realization that the time it took to set up and break down camp was putting a damper on the quality of his experience. That is when he began his research for a solution.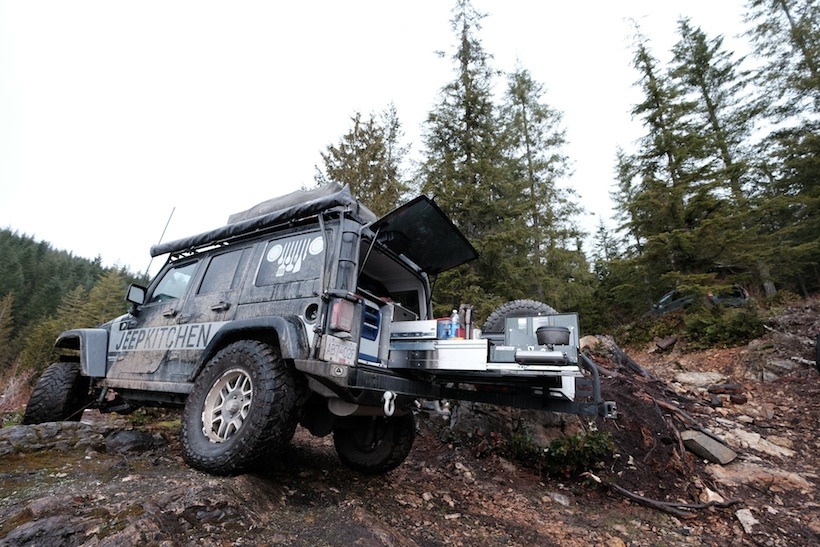 Al comes from a long line of engineers and is a mechanically inclined inventor and entrepreneur who designed and manufactured parts for other companies. His mind is naturally wired for creating and designing. Al wanted a solution, something that would simplify the kitchen storage and cooking component of his trips. He went on forums, checked out various storage solutions and none of them fit his needs, so he built his first drawer cooking system with lockable slides to aid with storage and to be able to easily reach his cooking items. The larger drawer pulled out and had a 2'x2′ flip open food prep area, a stove and behind the stove, an area for pots and pans. This was the beginning of the three year evolution of what was to become Jeep Kitchen.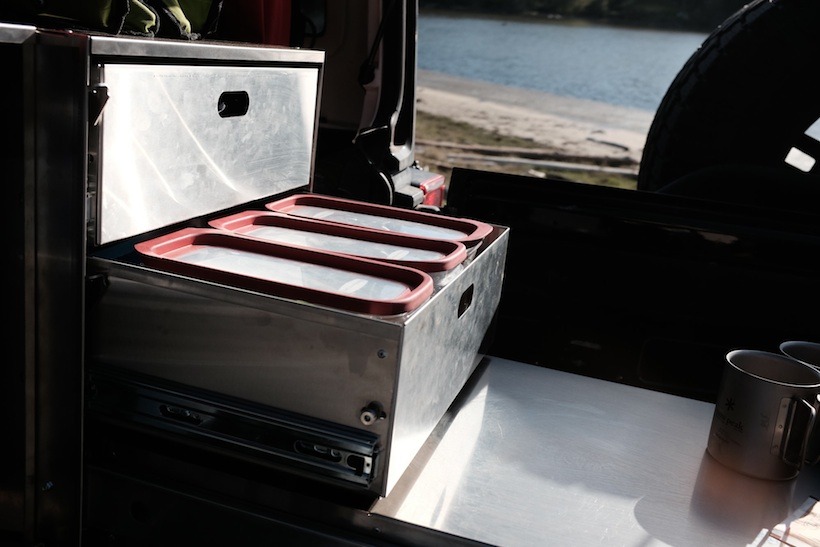 Al calls Jeep Kitchen his "accidental"company. He states that, "What was initially a DYI project I started posting on Youtube three years ago, evolved into the current Jeep Kitchen product. The Jeep Kitchen has had plenty of field testing in between conception and formation of the company."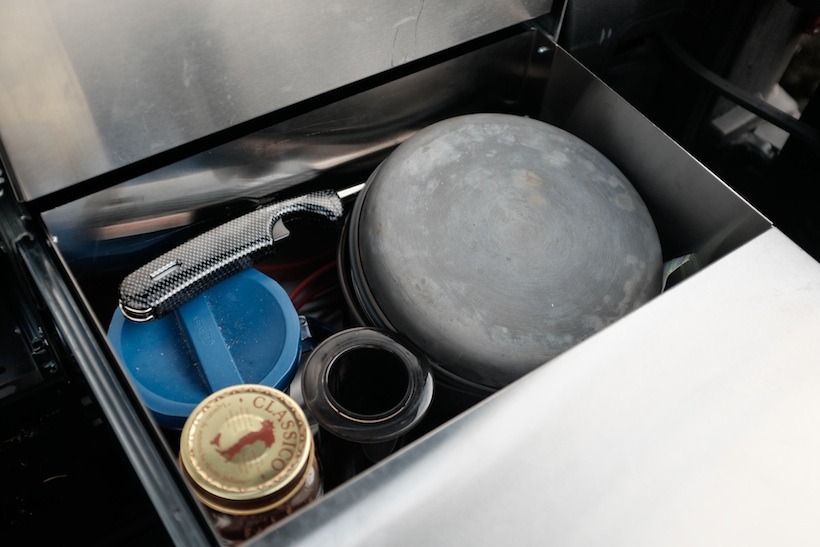 Jeep kitchen is composed of a dual drawer system. One side contains a slide out refrigerator drawer and the other houses two storage drawers and a slide out for a camping stove with a cooking area and a storage area for plates, pots and pans. The system is made of stainless steel and weighs 100 lbs. It can be clipped down to the factory tie downs behind the back seat and the top of the draws can be made with cut outs for luggage tie down areas. The kitchen consists of two modules that can be bolted together. It does not include a stove or refrigerator, but most popular brands fit the modules. All the drawers lock in and out to keep them in place. The drawer slides are custom designed with rubber bumpers to compress the slides and do away with rattling with driving. The drawer locks are also custom made and can be adjusted to be made tight or loose for secure storage on the road or easy accessibility in camp.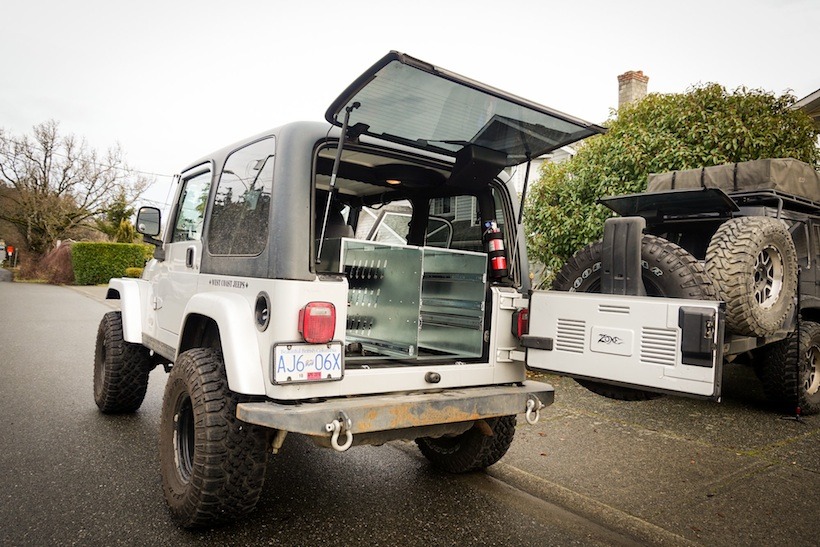 Jeep Kitchen is made from a 3-D model. They are stress tested, stainless steel and will stand up to any overlanding abuse you can dish out. In Al's own words, "We make our kitchens durable and love to help other people get out and travel. I think we understand what overlanders need because we overland with a family of five! We are constantly on the move and created this product for camp cooking and storage ease. We are TRULY a lifestyle company and are planning lots of trips with fellow Jeep Kitchen owners." Al sells Jeep Kitchens to owners of 4 Runners, Land Cruisers, Defenders etc. He also ships around the world and has sent Jeep Kitchens to Australia, Dubai, and Switzerland. Check out Jeep Kitchen and TAP into Adventure!!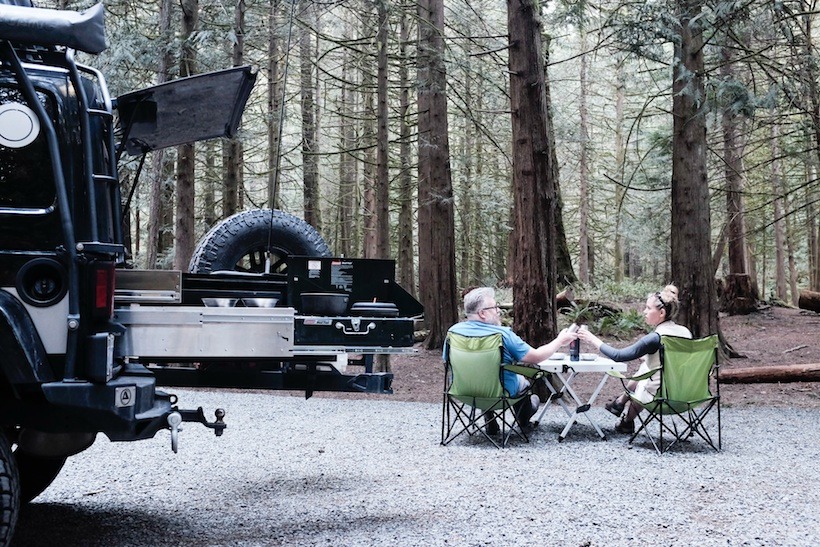 Contact info/links to webpages/social media
[email protected]
Facebook – https://www.facebook.com/jeepkitchen/
Instagram – https://www.instagram.com/jeepkitchen/
Web – www.jeepkitchen.com
Follow his VLOG as he covers all his overland travels – https://www.youtube.com/channel/UCDHJu9tIxYYn-HM9GjQxV6Q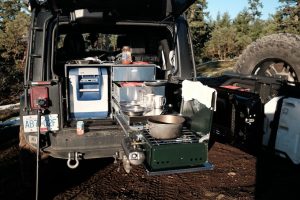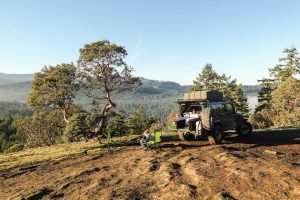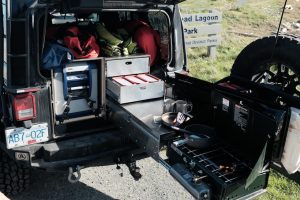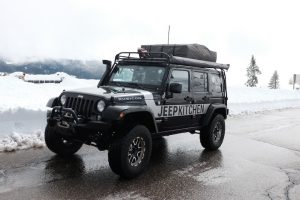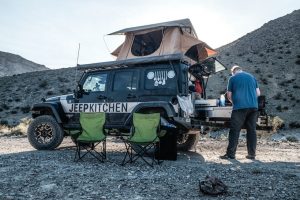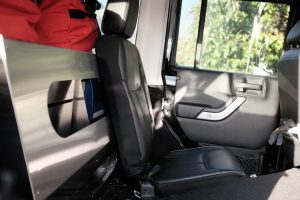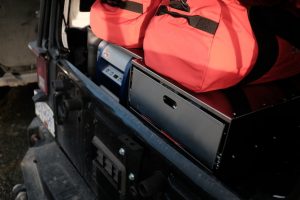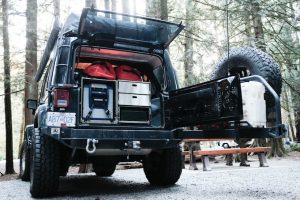 Content and photos: Al Smith
Editor: Lori Palmer