The following photo journal of the Moose on the Loose Overland Expedition was submitted by Susan Bodnar, avid 4 wheeler and adventurer, EMT, Founder of Jeep Girls Rock! on FB and employee at OK4WD. She participated in the event this summer and passed this on to us to share with you. NorthEast Overland puts on the Moose on the Loose event every year and they are planning two in 2017. Read what Susan has to say about this epic overland journey and TAP into some East Coast Adventure!
Moose On The Loose is a four day, three night Navigational Land Challenge put on by NorthEast Overland that covers approximately between 270 and 400 miles. This was its 3rd Year and they had us traversing through Northern Maine and New Hampshire. We started the trip off at Pittston Farm in Rockwood ME with fifteen other Teams (2 vehicles per team) to meet, have dinner together and to be given a destination for the following day. This is how the entire expedition was structured. The staff would meet with each team in the evening to go over the next day's journey. We were given a "suggested route" but many teams chose to map out their own. NorthEast Overland mandates that participants use (paper) maps, compasses and every bit of navigational expertise that they have at their disposal to make it to each days campsite. In addition to the destination point, we were also given "challenge locations" and scenic picture areas where, if we took pictures and presented them to staff at the end of the day, we were given a chance to win prizes at the end of the trip. Some teams rode alone. My team, which was Team 41, rode with two other teams, Team Discovery and Team Captain Black. My co-driver and navigator was Donna Burrell and our chief navigator, who lead our group, was my teammate Mike Kelly. Camping was point to point style every night.
The terrain was beautiful and the journey was amazing and extremely challenging. There was no cell phone service, no gas stations, stores or creature comforts along the way. We depended on our teams for everything. The vehicles that attended varied from Jeeps to Toyotas to Rovers all the way to a full-size F250. Due to the remoteness of this trip, we had carefully packed everything from camping supplies, spare parts, food, fuel, emergency items and recovery tools. From here on I'll let the pictures tell the story. Enjoy and join us in 2017 for the next Moose On The Loose….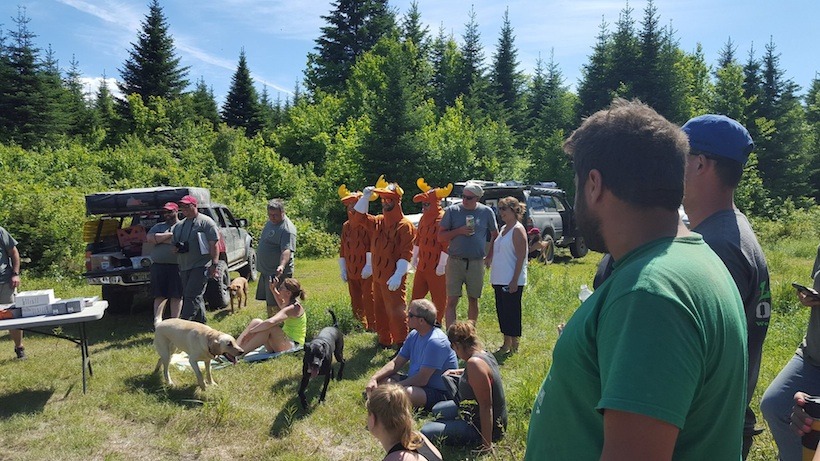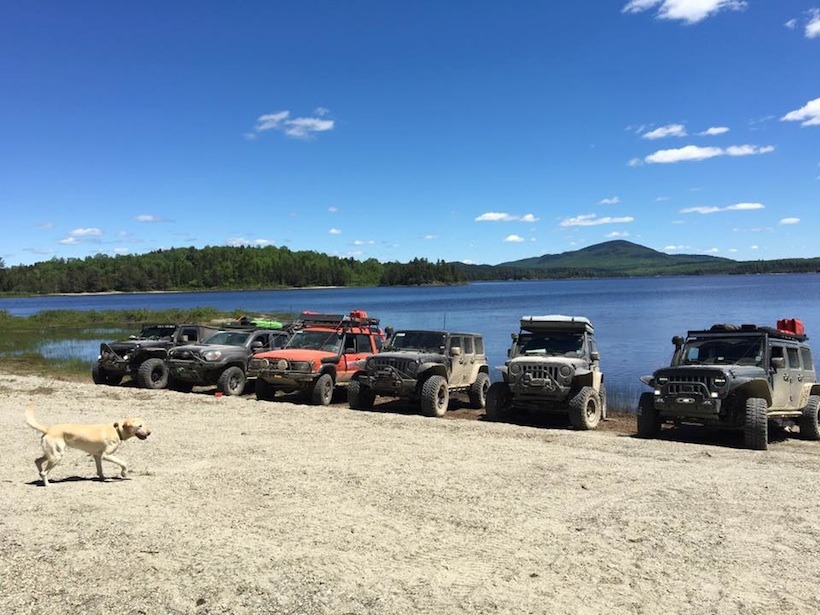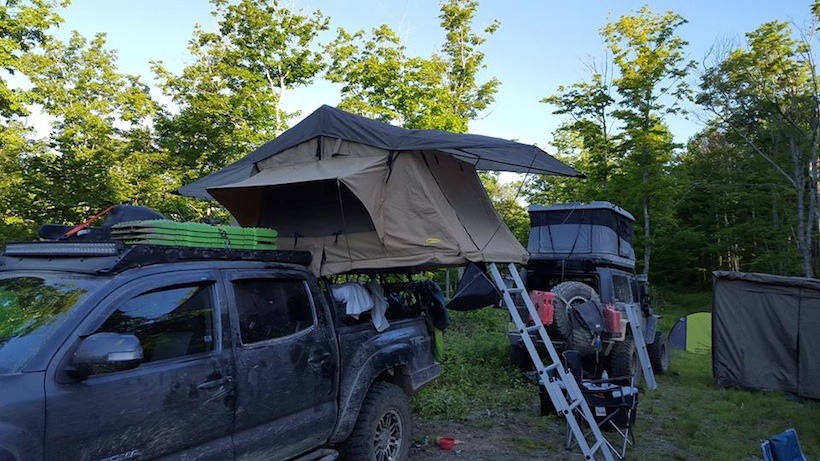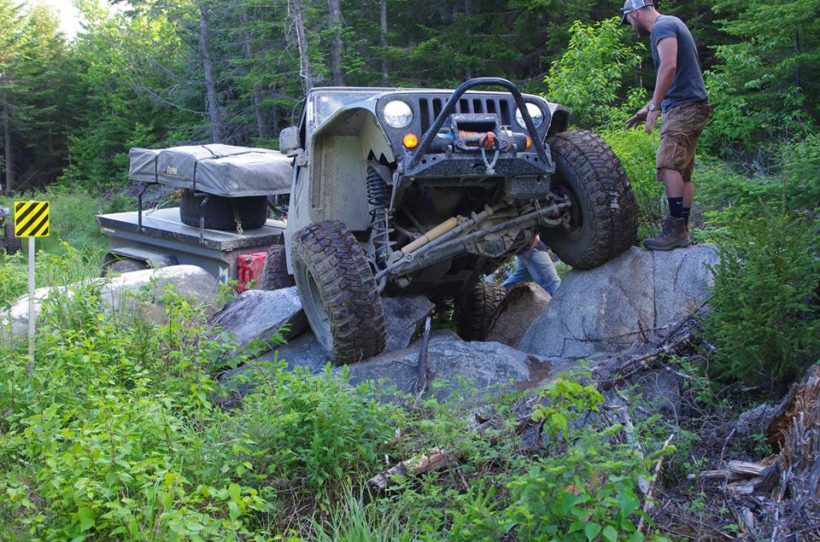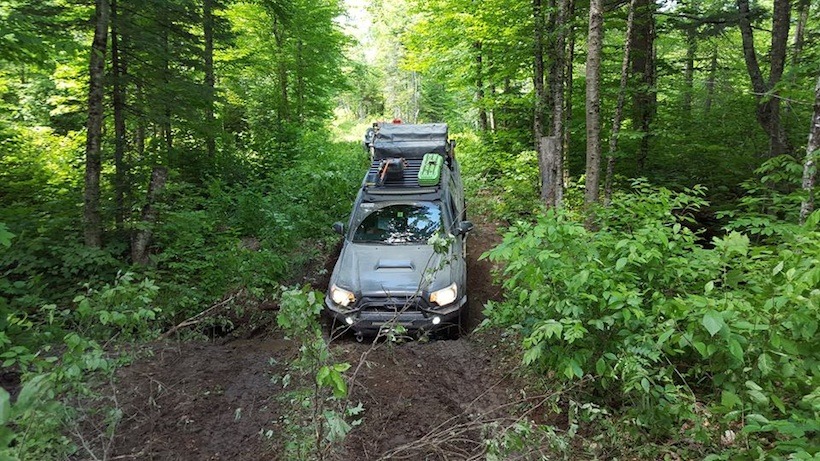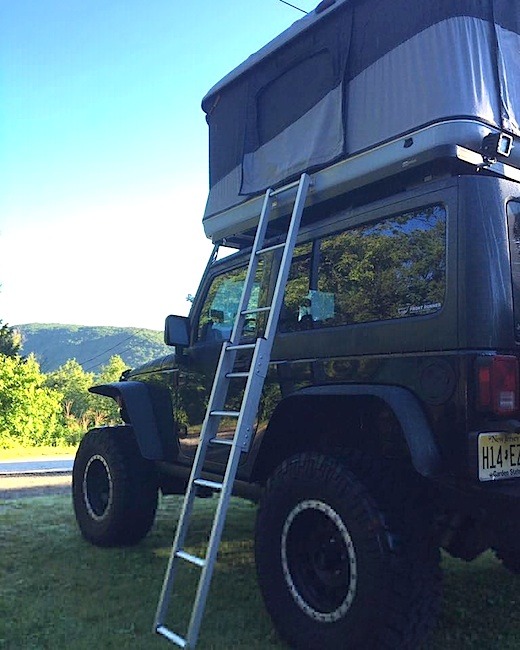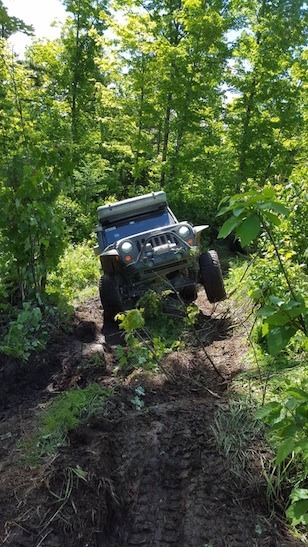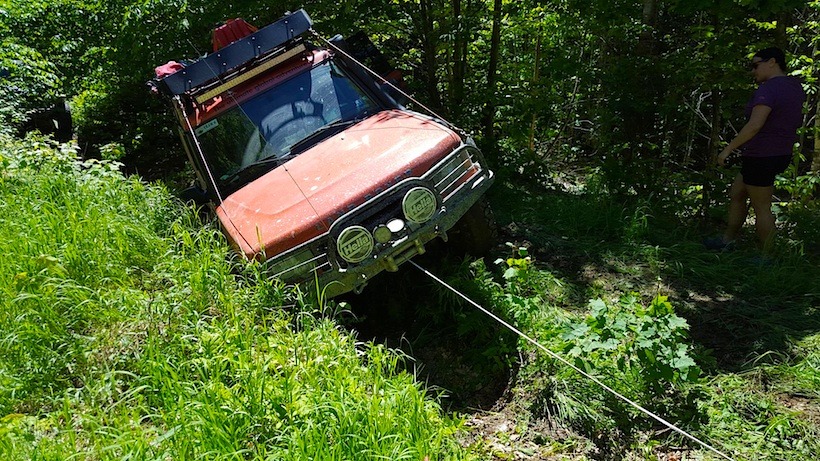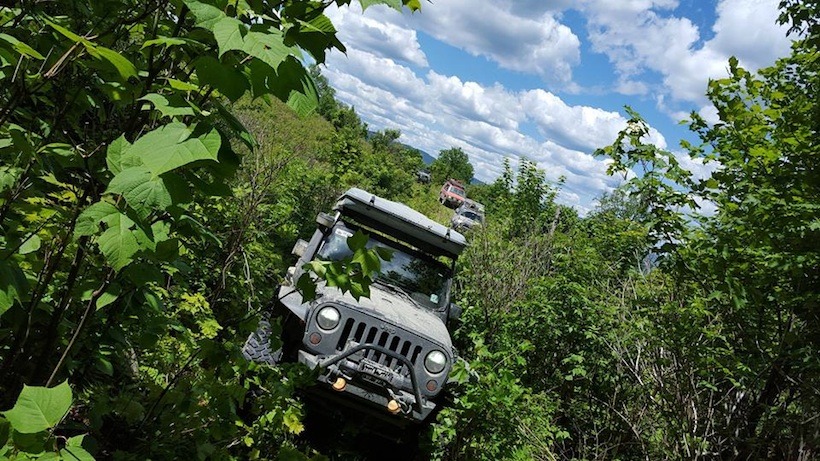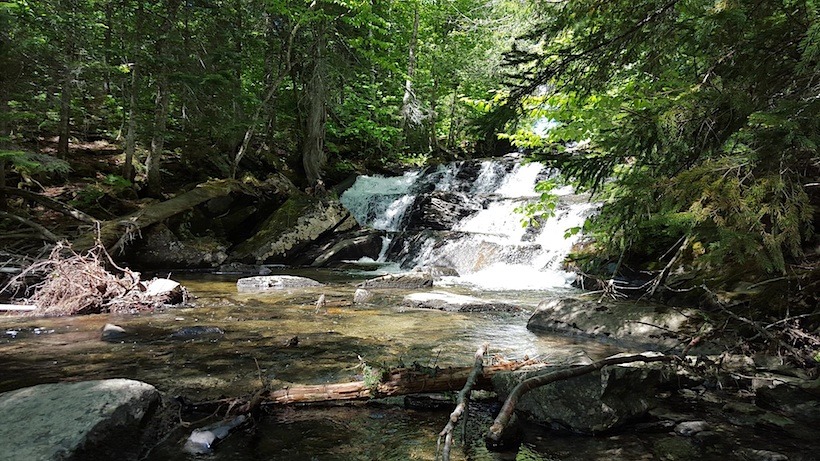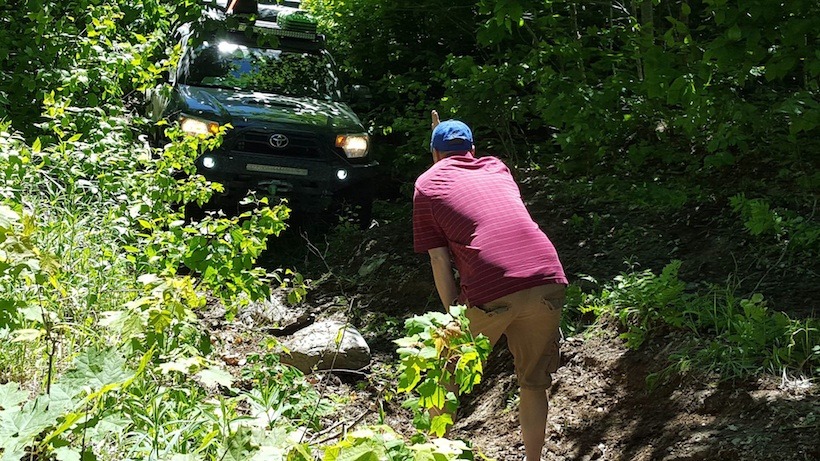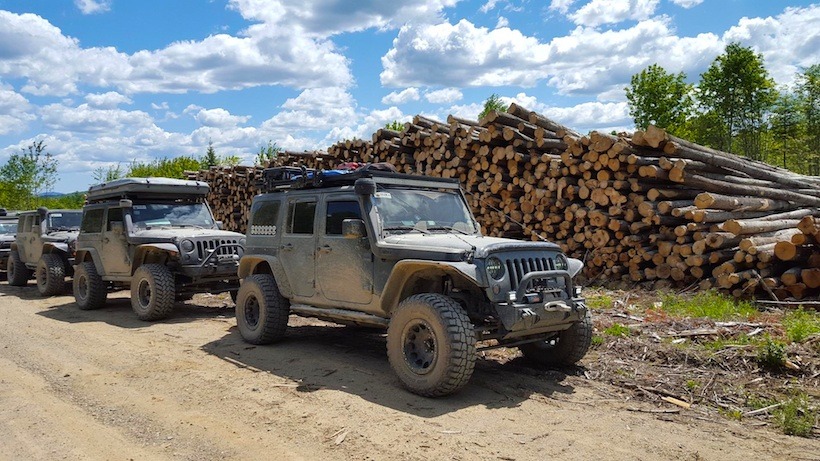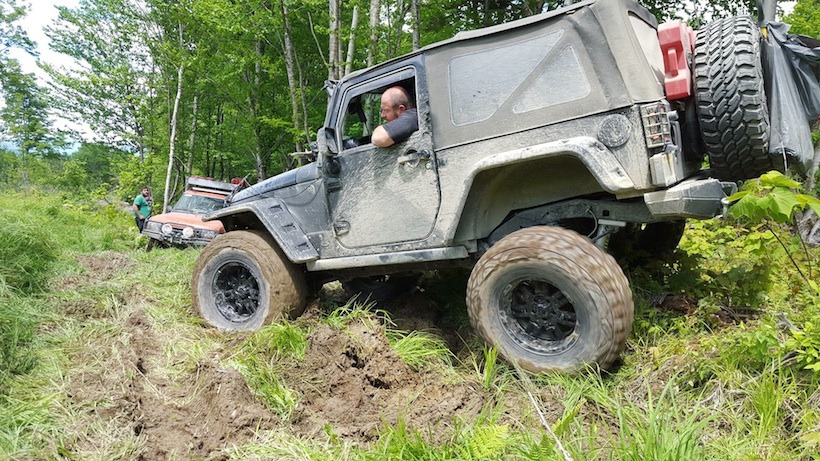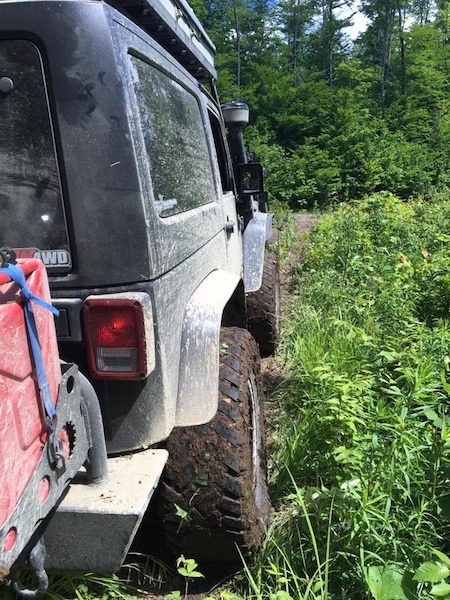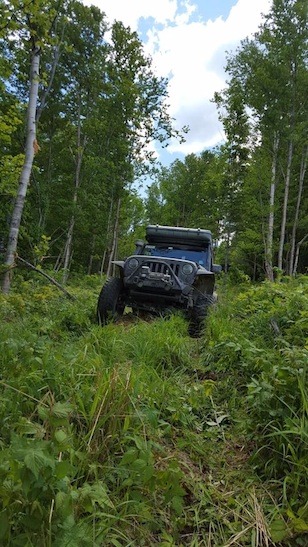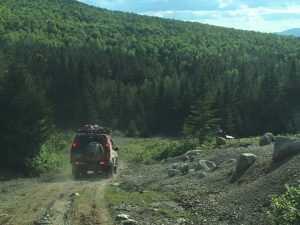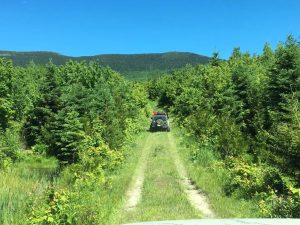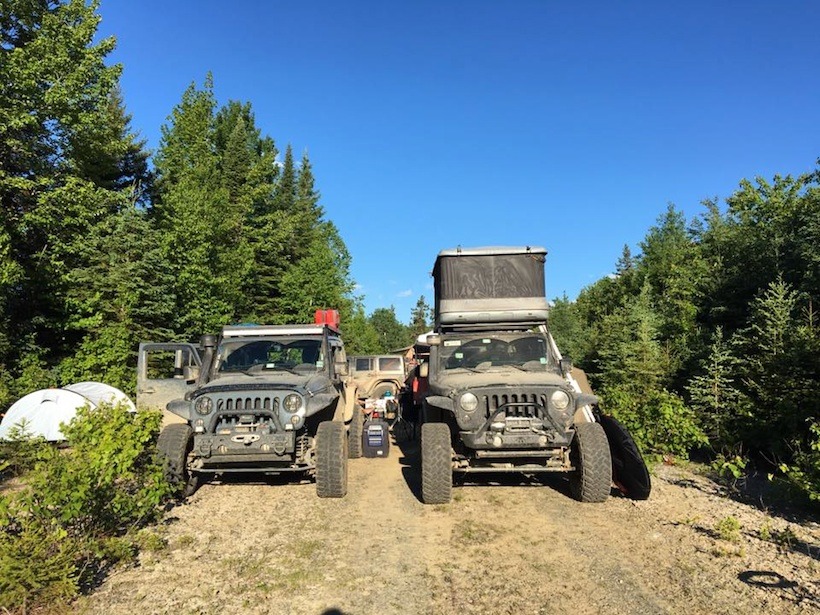 Instagram @NortheastOverland
Facebook : Northeast Overland for the most up to date information on upcoming rides and events!
email: [email protected]
Thanks to:
Chris Woodcock and Jareb Dyer: Founders of Northeast Overland
MOTL staff: Niall Johnson, Jason Hunt (Muffin), Mike Brown, Adam Welch, Greg Auger, Steve Booth, Scott Ackley
OK4WD: For providing the use of a James Baroud tent and their assist in upgrading the build on my rig for this expedition
AEV
ARB
Front Runner Outfitters: For providing the sleek yet rugged and versatile roof rack
James Baroud
Mike Kelly: Teammate and Founder of Wheelers LLC
photo credits: Mike Kelly, Susan Bodnar, Danny Miller, Jordan Handy, AJ Kania, Alex Brown, Pete and Ashley Ferris
Want to share one of your epic adventures? Go to our forums and TAP into Adventure!
Editor: Lori Palmer