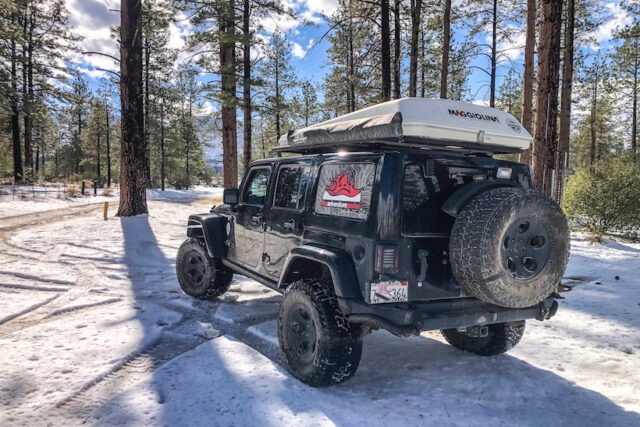 Overland and Off-Road Tires are one of the foundations of your over land rig and getting your choice right is important. For the majority of overlanders we advice people to take a look at All-Terrains as the solid middle ground option. It's always tempting to go as big as possible with an aggressive a off-road tire as possible, but think before you leap. The positives you may gain in traction and lift, might be reduced by the negatives of increased road noise and the potential for component breakage. Do your research carefully and thoughtfully to get the best overland and off-road tires for your vehicle supported adventures.
______________________________________________________
The WILDPEAK A/T3W is engineered for adventure, any time and in any weather. The A/T3W combines aggressive off-road ability and rugged terrain driving without compromise on the pavement. An optimized tread design combined with a silica tread compound enable the A/T3W to excel in three areas: wear, winter, and wet performance. Designed for severe snow conditions, every A/T3W tire is qualified by USTMA and TRAC for the Three Peak Mountain Snow Flake (3PMSF) symbol. The A/T3W is packed with technology, from Falken's patented 3D Canyon Sipes to an all-new proprietary lower sidewall. Full-depth sipes and grooves maintain consistent performance and appearance throughout the life of the tire.
****** In full disclosure, Falken have provided The Adventure Portal with Wildpeak A/T3's for the past 3 years. Highly recommend *****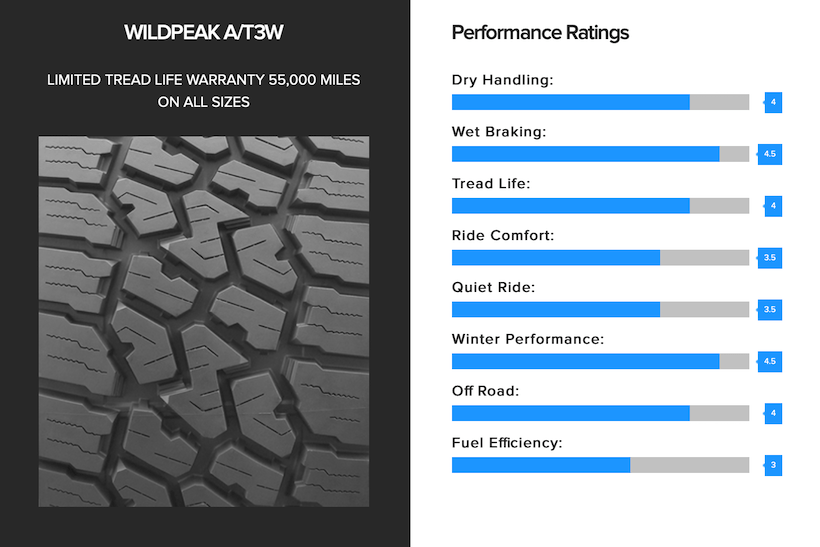 __________________________________________________________
Alternative Overland and Off-Road Tire options:
__________________________________________________________
Check out TAP's Ultimate Resource Guide to Vehicle Supported Adventure