Check out the new Old Man Emu BP-51 shock absorbers for the Toyota FJ Cruiser 2010-2014 and Jeep JK Wrangler 2006-2016…..and get prepared to TAP into Adventure!
The OME engineers were given a challenge to design a high performance shock absorber for the modern-day vehicle. With traditional velocity sensitive shock absorbers, achieving exceptional ride quality and the balance between comfort and control tuning requires a great deal of time and effort, with many valving changes required to get the balance correct. You still end up with a compromise with either a slightly firmer controlled set up or softer comfort oriented result.
Bypass (BP) technology exists to overcome some of these ride quality challenges but presents a new challenge as traditional multiple bypass tube products simply won't fit inside a coil over independent front or many rear shock absorber applications.
During development, areas that had to be considered were corrosion, heat dissipation, durability and how to cater for individual ride preferences or vehicle loading scenarios. The product also needed to easily bolt into a large range of vehicle applications without modifications to the actual vehicle. After 4 years of extensive design, development and testing the challenge has been met and it is the new BP-51.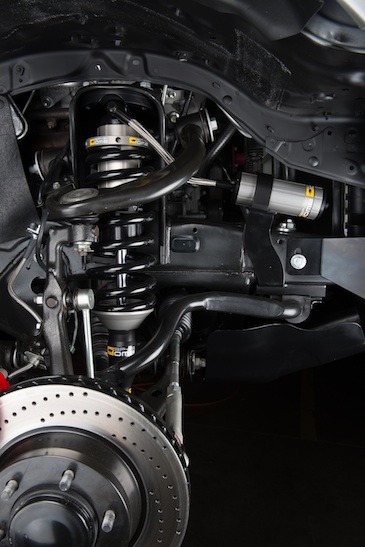 One application of OME BP-51 High Performance Bypass Shock Absorbers has been engineered specifically for the Toyota FJ Cruiser model years 2010 through 2014. Consisting of 2 coil overs, 2 shocks and 2 fits kits, this application does contain left and right side specific coil overs. The resulting height gain for the FJ Cruiser, when paired with the appropriate rear coils, will be 2.5 to 3 inches of lift. Rear shock absorbers have been tuned to match the existing range of rear Old Man Emu springs and recommended compression and rebound settings can be found in the supplied fitting instructions for the various spring options available. The fitting instructions also include detailed information for correct installation of the shock absorber and reservoir placement.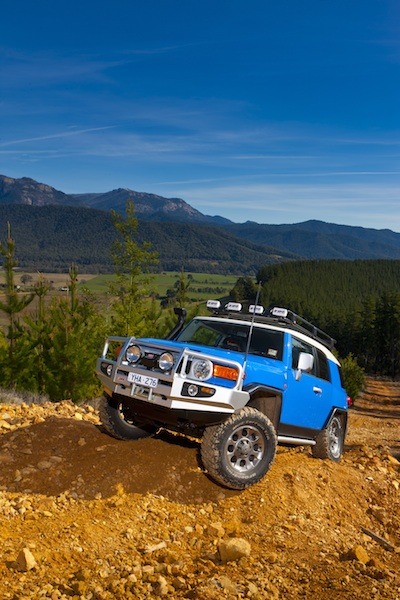 It is worth noting the that coil overs are preloaded with an Old Man Emu coil and are set to the appropriate lift height for vehicles with a bumper and winch. If these are being fitted to a vehicle without a bumper and winch, the spring preload will need to be adjusted to compensate for a lighter total vehicle weight. The use of the new BP-51 Spring Compressor Tool kit (VM800200001) will make this adjustment easier and minimize the possibility of damaging the coil.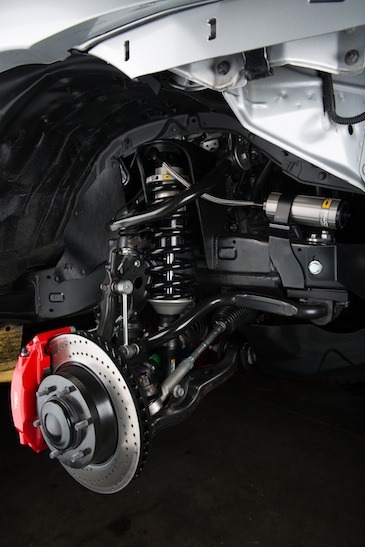 Another application of the OME BP-51 High Performance Bypass Shock Absorbers has been engineered specifically for the Jeep JK Wrangler with larger lifts of 3.5 to 4.5 inch.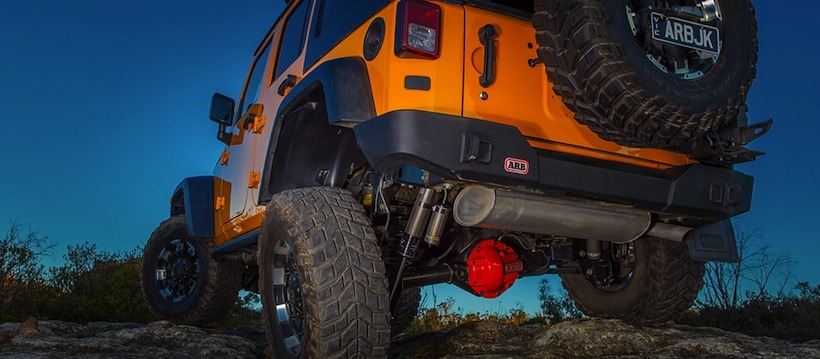 The kits consist of 4 shocks and 2 fit kits and will fit both the LWB (Unlimited) and SWB variants for all year models from 2006 onwards. The engineers have designed two front shock absorbers, differing in extended length by 50mm, to fit various suspension heights. This ensures proper wheel travel can be achieved when matched with different coil springs.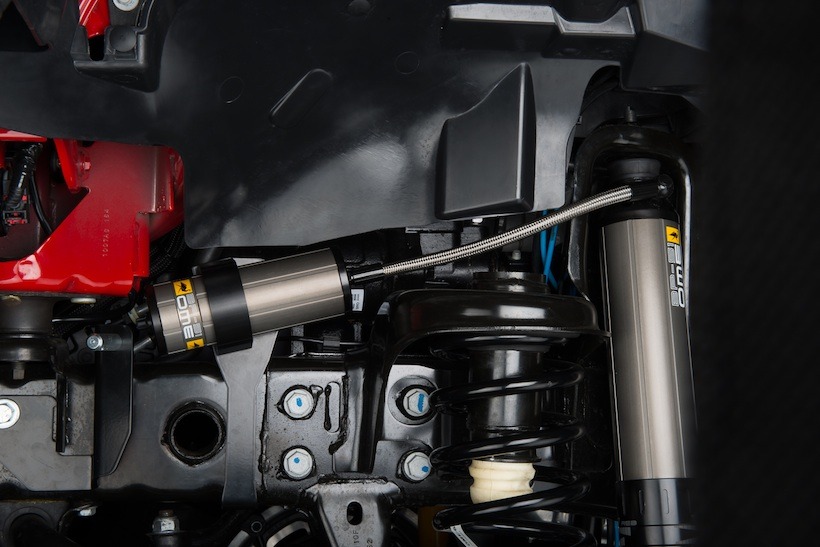 The BP5160021 has been specifically matched to the Old Man Emu JK 4 inch suspension kit (OMEJK4) and is a direct replacement for the front shock absorber supplied in that kit. A longer version has also been developed (BP5160022) for longer travel applications.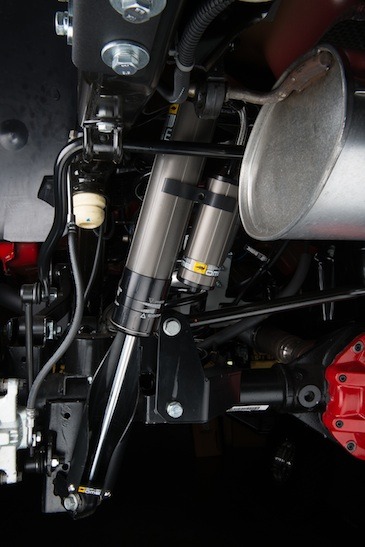 The rear shock has been designed to fit within the factory mounts and includes a stone guard to protect the shaft from front wheel stone damage. The rear fit kit consists of a reservoir piggy back clamp and mounting hardware. It is worth noting the fitting instructions to ensure correct positioning of the reservoir to ensure clearance to other components. Both front and rear shock absorbers will be factory set in compression and rebound. Recommended settings for variations in load and accessory fitment are suggested in the included fitting instructions. Damping performance is easily adjustable across a wide range in both rebound and compression, allowing the user to alter the vehicle's ride performance and cater for different road conditions and vehicle loading scenarios.
Developed and extensively tested under the harshest conditions in Australia, these big bore, position sensitive, bypass shock absorbers combine considerable ride comfort around town with significant amounts of end-zone damping for exceptional chassis control and handling off road. The damping performance is easily adjustable across a wide range in both rebound and compression. The result being significant changes to the ride performance of your vehicle, enabling a custom tune to suit the conditions and vehicle set up.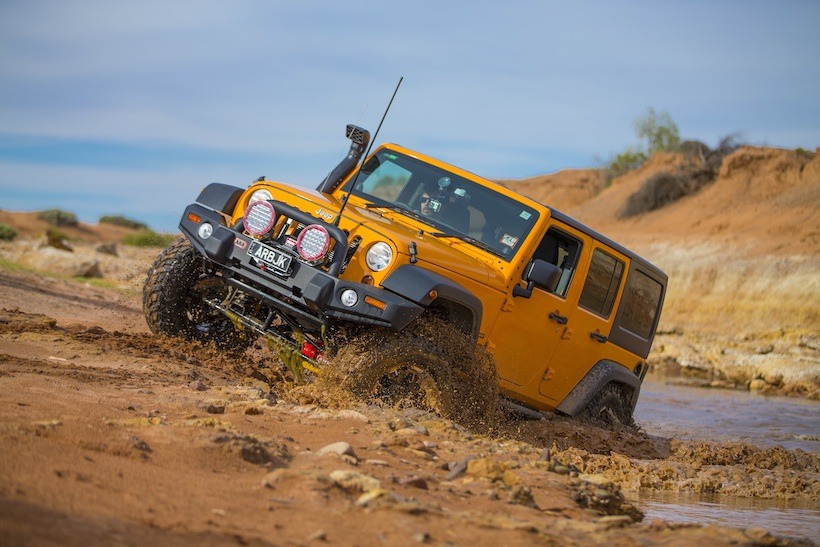 The body, reservoir and components are all made from 6061 T6 aluminum, Type 3 40 micron hard anodised finish ensuring exceptional heat dissipation, corrosion resistance and resistance to stone damage. All BP-51 shock absorbers are manufactured in-house by ARB.
For more product information go to ARBusa.com
Source: ARB
Editor: Lori Palmer