Twice a year, Equipt Expedition Outfitters owner Paul May closes his shop for a long weekend and takes his team on an adventure. The goal is to break from the daily tasks and spend some quality time exploring the west, expand some horizons, and to get to know each other a little better. For most of the team, vehicle adventure travel is a lifestyle. Not only do they sell some of the best products on the market, but they really do get out and use it. Their tour of central Utah this last fall was inspiring. They explored high desert plains, grand vistas, deep sandstone canyons, and the fall colors in full array. Paul had been to the upper portion of the Escalante Grand Staircase National Monument region of Utah before. Many times actually. But none of the team had. Their goal was to see new things, and that meant new things for Paul too. And boy did they. For Paul, it was another incredible adventure added to more than 40 years of exploration. And truth be told, it is at the base of why Paul started Equipt.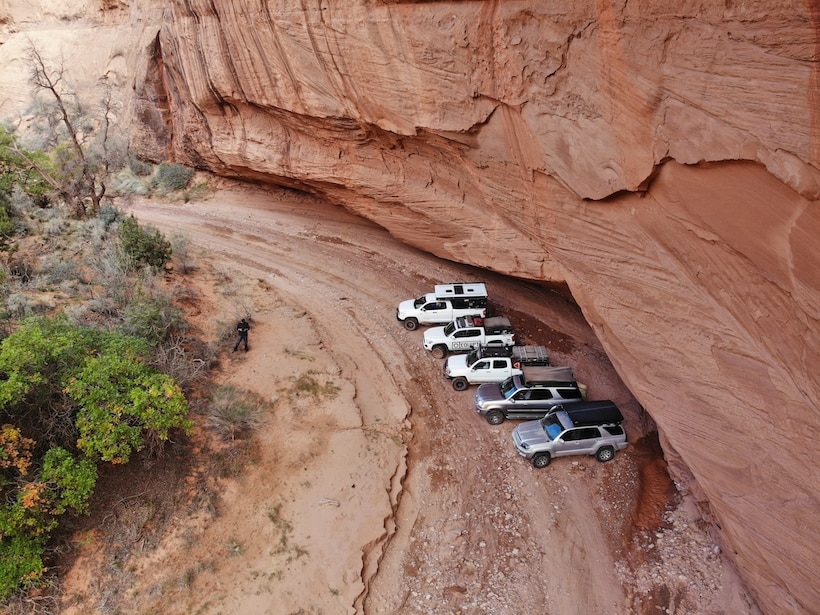 How did you get into Overlanding personally?
Overlanding is a relatively new term. I've been exploring the outdoors since I could walk. My parents took me along on their adventures. At 10, they took me on a road trip circumnavigating North America. The Boy Scouts introduced me to backpacking. When Santa was bringing other kids trains and toys, he brought me down sleeping bags and backpacks. A drivers license expanded my range exponentially. Early adventures to England and France opened my eyes to the world. Grad school took me to Japan and Korea. From there, it seemed that I spent most of my income and all my spare time exploring the backroads of Utah and the southwest. A lifelong passion. I tried quite a few different vehicles, but settled into Toyota Land Cruisers as my means of getting around.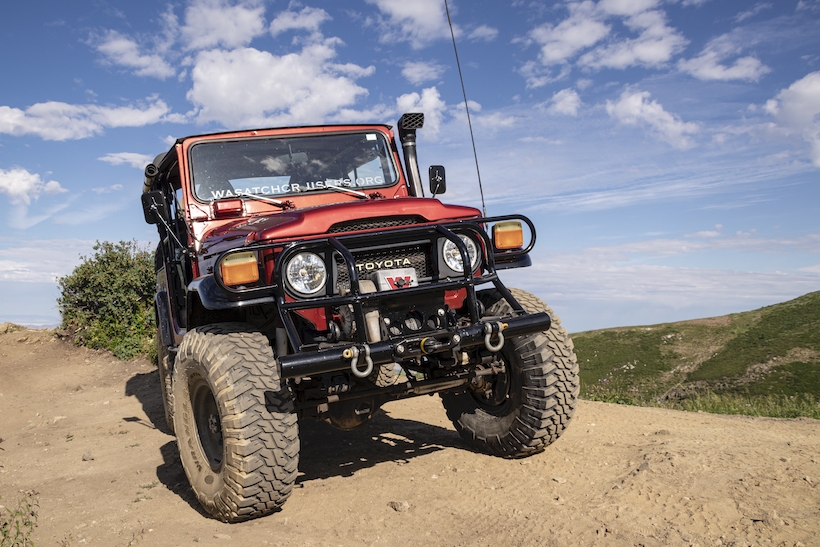 How did you get into Overlanding as your business path?
It was actually a mutual appreciation of Land Cruisers that changed my life a little over 15 years ago. I was ready for change in my professional life at that time. I was involved with a local Land Cruiser club, and heard of a couple from South Africa who were travelling from Argentina to Alaska in a 70 Series Troopy. At the time, that was a very rare Land Cruiser to see. I asked them to stop by and meet our club. They graciously did. The night before the club meeting, my wife and I joined them for dinner. Jack Stuhler, owner of Eezi-Awn, showed me around his vehicle, and I was in awe. There were all sorts of equipment on his truck I had never seen before. He said that he made most of these items in South Africa, and asked if I knew of anyone in the US that would be interested in offering their products here. I was about to offer someone else's name, when my wife elbowed me and looked at me like I was an idiot. I know that look well. So instead I told him I wanted to think about it, and we'd talk the next day. After a sleepless night, I told Jack that I wanted to be that guy. After a month or so of discussions, we shook hands and that was that. I started Equipt in the fall of 2005, and opened the doors in the spring of 2006.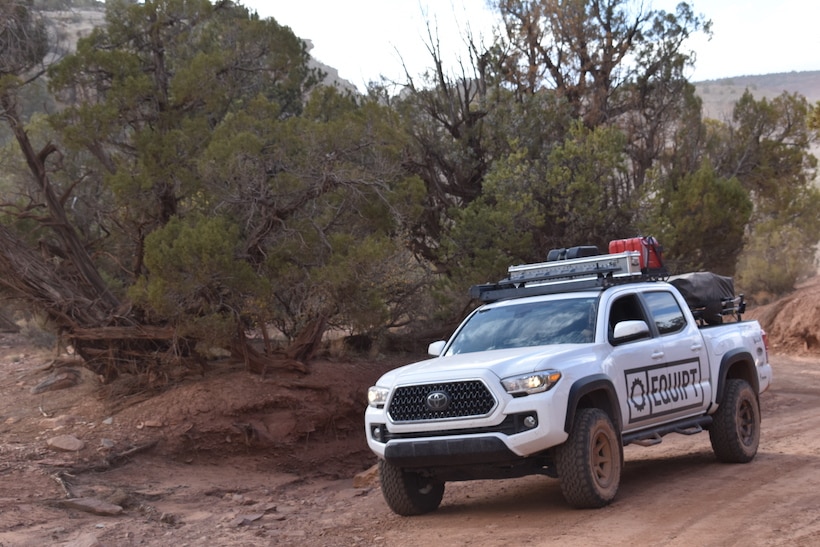 Talk briefly about Equipt's mission #builtbetter and how each brand we carry fits into that.
Equipt's mission is to offer our customers products that are simply Built Better. I have been fortunate to bring to the US what could arguably be the best products of their kind in the world. Eezi-Awn, our first line of product, is known worldwide for their quality and longevity in roof top tents, awnings and rack systems. The choice of true world explorers. National Luna portable fridges have been winning comparisons around the globe for decades. The aluminum storage cases from Alubox are the last cases you will ever purchase. And the fit and finish of Escape Gear seat covers are like nothing else on the market. Each brand strives not to be the biggest, but to be the best in their field, globally. Their products are all simply Built Better than anyone else.
Talk briefly about your big 4 brands: Eezi-Awn, National Luna, AluBox, and Escape Gear.
Eezi-Awn has been producing world class roof top tents, vehicle awnings and expedition level roof rack systems for going on 40 years. They have been the benchmark for the industry. Many a product on the market today are inspired by the designs Eezi-Awn brought to the market. All of their products are produced in South Africa. They now have representation in Australia, Europe, England and the US
National Luna, also based in South Africa, originally designed portable fridges for World Health Organizations to haul medicine around the African continent. Their fridges had to be robust, hold a specific temperature in high ambient temperatures, and run on close to nothing. They succeeded in that design decades ago, and have been improving on it ever since. They also make an incredible line of vehicle battery management systems and LED task lighting.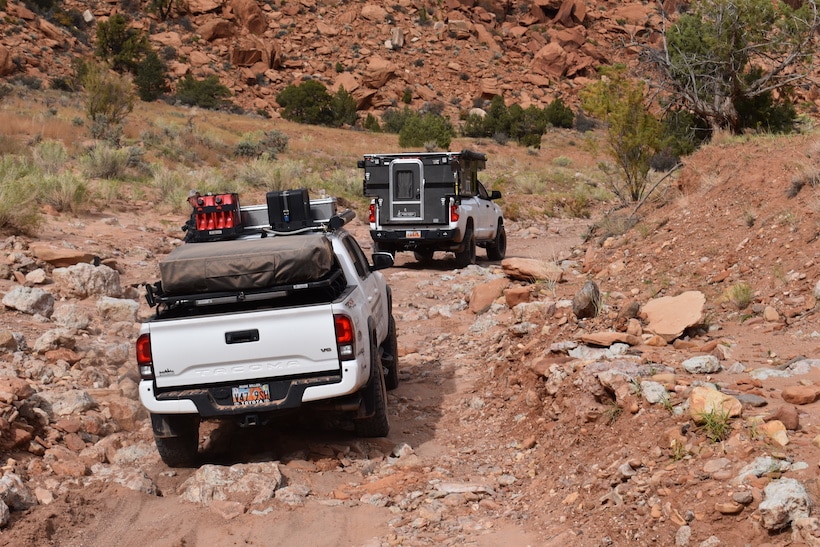 Alubox is a family owned and operated company in Denmark that produces aluminum storage cases for the military, commercial and exploration markets of the world. For over 20 years now, and more than 10 of those with us, they have shown quality and attention to detail can offer in a simple yet incredibly robust case. They offer sizes from 10L to 690L. They take great pride in what they do, and it shows.
Escape Gear Seat Covers of Cape Town South Africa are works of art in canvas. We have been lucky enough to represent them for a decade now. Their quality is obvious, when you see their work. The conformity to seat design, and level of finish surpasses all others. I believe they are the best seat covers on the planet.
What's been the greatest challenge of Equipt?
Early on, it was product recognition. Nobody knew what a roof top tent was. Or what the benefit of having a true fridge in your vehicle could be. Do you know the phrase, the scouts always get the arrows? We were pioneers in this market. The overlanding industry hit a tipping point half a dozen years or so ago, and that has all changed. Now the greatest challenge for us is keeping up with demand. A good problem, but a challenge all the same.
What's your current rig build out?
No one should feel sorry for me in that category. We have a few favorites here at Equipt. My current vehicle is a Toyota Land Cruiser, of course. A 200 Series that we have built up for world level travel. We've had it featured with Expedition Portal and Expedition Overland. Truly a great truck. If I sold it, I'd just buy a newer one. Another one that we are having fun with is a 1983 Land Cruiser 60 Series, with a 351 Windsor race engine in it. It looks stock, but it doesn't run stock. There are a few other fun vehicles here too. A Gen 3 Tundra we call Monster. A charged Gen 1 Tundra called Sleepy. A Gen 3 Tacoma known as Jr. And the FJ40 I met Jack Stuhler in so many years ago. I guess I am not too good at selling trucks.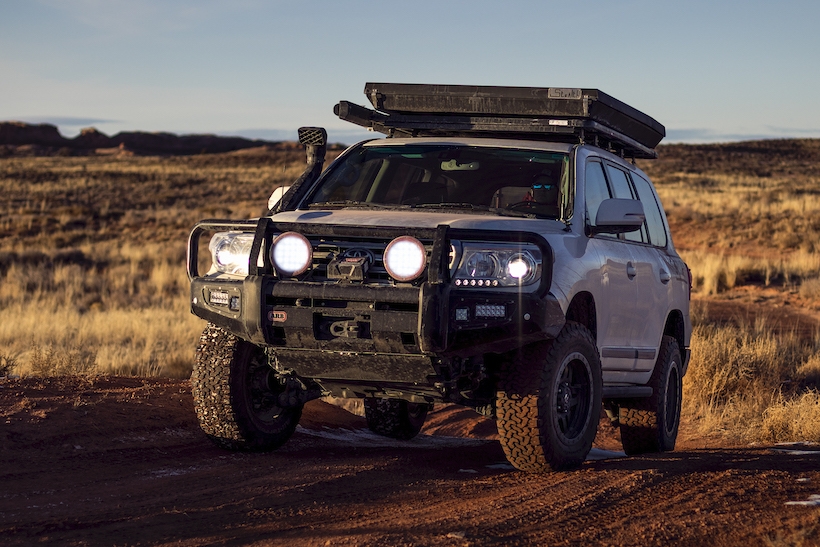 What's been your favorite trip and why?
I have been fortunate enough to go on quite a few incredible adventures. It's hard to single out one. Traveling through South Africa, Botswana and Namibia with Expeditions 7 was the pinnacle for me. It was such a unique an area to explore, and the team of individuals I went with were incredible. I've had the opportunity to explore Mayan ruins in mainland Mexico and Central America, self supported with a few friends for 2-½ months. A solo run to Prudhoe Bay Alaska changed me too. I really have been lucky to see so many incredible places.
Tell us about the Equipt team.
Such a great team. All interesting and unique in their own ways, but they seem to work very well together.
Morgan is our Customer Experience Lead. He is who you will most likely talk to when you call. He has a history in fly fishing and the outdoors market, and has taken to the overland industry incredibly well. Morgan is passionate about what he does here, and it shows. An incredible part of our team.
Drew's business card title is Mr. Fix It, and that he does. Drew was my favorite bartender, so I hired him. He now is second chair on inside sales as well as manager of our installations department. He oversees our fleet, and keeps most things in our operations area under control. Definitely a man of many hats. We are very lucky to have him here.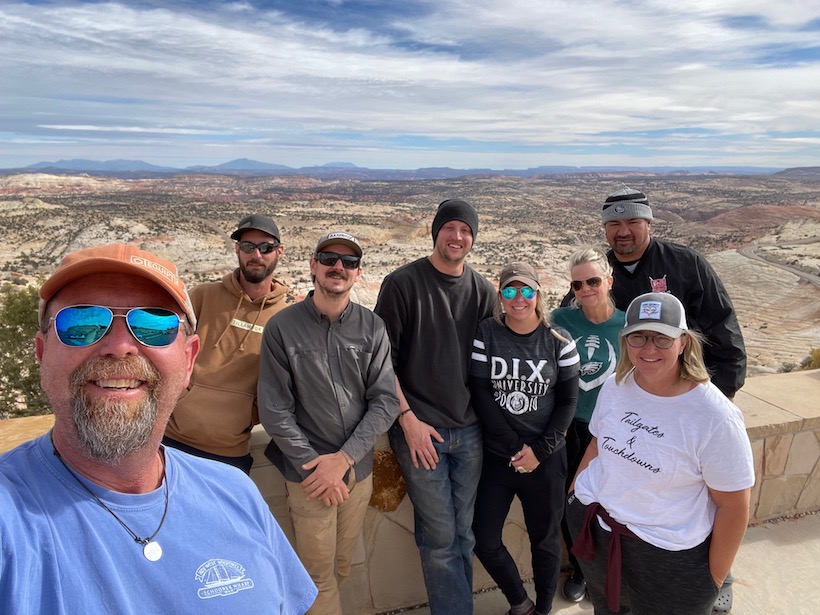 Kristin is our Chief Everything Officer. Kristin has been with me from almost the beginning of the company. She now manages all financial operations as well as the warehouse and shipping departments. Kristin keeps the train on the tracks. I am not sure I could do this without her help.
Lola and Kesa in fulfillment, and Rob in installations round out our small team. I am amazed at all this crew can accomplish. Like the companies we represent, we are not out to be the biggest. We strive to be the best in our field, for our customers and ourselves. A company that is simply Built Better.
For all Equipt brands Check HERE