Sponsored Product Feature:
If you're always on the go, the Dometic CFF-T makes it simple to bring your favorite food and drinks along for the ride — while keeping them cold and refreshing. The innovative CCF-T Center Console Refrigerator fits seamlessly into the console of your Ford F-150 (2015-2020 models), Ford Super Duty (2017 and newer models), or Ford Expedition (2018 and newer models).
The CCF-T offers the latest way to trick out your truck with a mobile fridge that will be the envy of your buddies.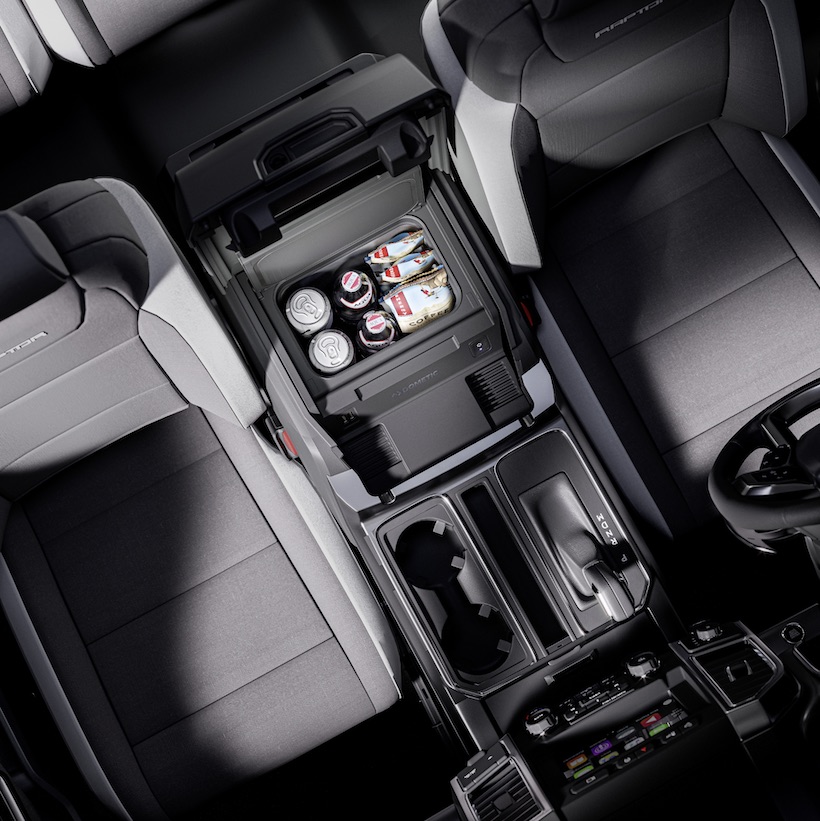 From Center Console to Mobile Fridge
With the Dometic CFF-T, you have a go-to fridge, wherever you go. The fridge has:
Generous Storage Size: 7.5L and holds up to 12, 12 ounce Cans
Quiet Compressor: Whisper quiet operation
No Batteries Required: Uses 12V socket in the center console for power
Simple Installation: Easy to install design integrates into center console
Easy access and no mess: Within reach and never needs ice
Works as Hard as You Do:
Make the Dometic CCF-T your new road trip companion. Whether you're commuting to the jobsite or heading out on your next adventure, the CCF-T works as hard as you do — and lets you play hard, too.
Dometic equips you to get out there faster, live outside more comfortably, and stay out there longer. We make it easy for you to focus on what gets you outside, however you choose to get here.
To learn more check HERE