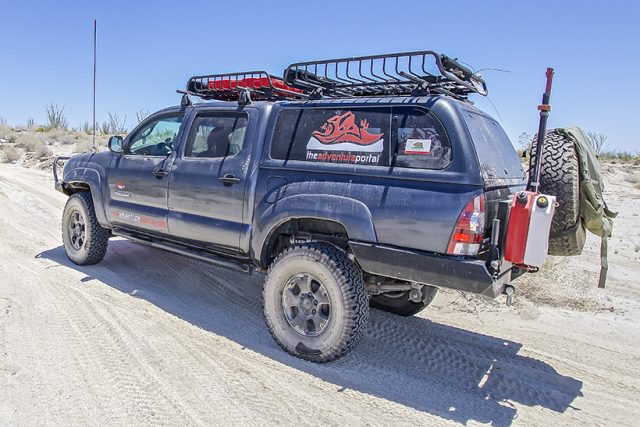 So I admit it, when I travel I always over pack and when we go on an overland adventure, I've been accused of being "over prepared". To be honest, I'm not sure what that means because you don't "need" anything until you find yourself in a place where you need it. This being said, on my way home from "Snoverland Expo" this year, I definitely needed my RotopaX fuel containers and every drop of gas in them.
I had decided to take a different way home and head west along the I-40 , turning south along Hwy-95 and eventually joining the I-10 close to Joshua Tree National Park. The map showed a straightforward route with some cool overland trails in the middle of nowhere (Snaggletooth range) to explore. I was alone in my Taco, towing my Sierra4x4 trailer and had plenty of time, provisions, gear, and fuel. I was getting a measly 14 mpg, but knew that there was one gas station along the Hwy-95 that would carry me through the journey.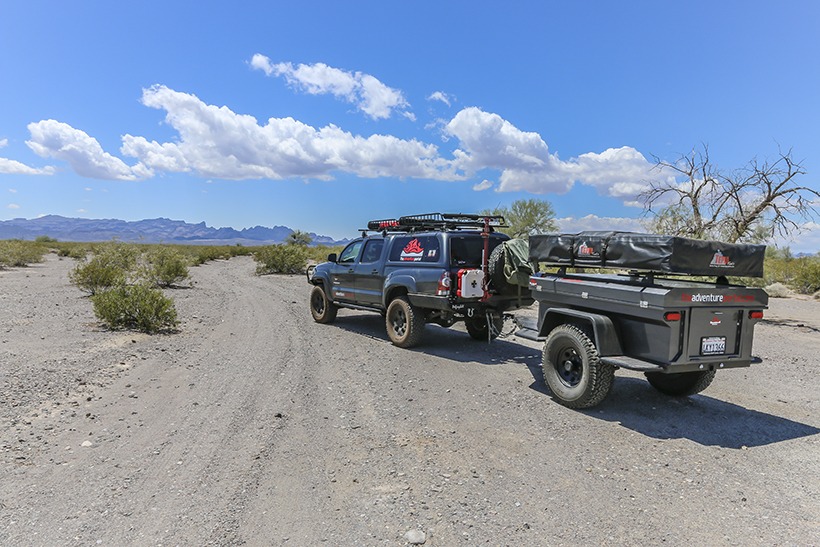 After hours on the road and many miles behind me, I drew into the station at Vidal Junction with an empty tank and was approached by the attendant who gave me the "tanks are dry" speech. I asked when he expected a tanker, and got a shrug of his shoulders. Well, not to worry as I was "over prepared" with a 1.75 gallon RotopaX tank on the back and two 4 gallon RotopaX tanks on the roof. So, technically speaking, I had approximately 140 miles of extra gas to put in my tank. In actuality, I needed every drop of it and later nervously limped into the Desert center gas station on the I-10 again with a dry tank. It was a wake up call, as this was the first time in 3 years I had used the extra gas I always carry and never really expected to have to use it on a highway.
So what has been my experience with the "overland cool" RotopaX gas containers I have been carrying around? I have had a slight leakage with one of the 4 gallon containers I carry on my roof. In all fairness to RotopaX, this is entirely my fault as I failed to release the pressure in the cans caused by altitude and temperature changes. A point they make clear on their site. Secondly, when I actually came to use the eco spout in an emergency situation it took me 15 minutes to work out how to make it function. Again, simple user error as there is a well presented video on the RotopaX site clearly showing how they function.
My take away is that yes, I am very "prepared" with gear, but I learnt that sometimes I can be "under prepared" in the knowledge on how to use the technical gear I have purchased. And yes, even spare gas containers should obviously be considered a technical item.
In conclusion, RotopaX make a great product and one that I can thoroughly recommend and am glad I have purchased. They are well made and have been in all weather conditions on my rig for over a year and show no signs of wear. The rotational connecting system is unique and easy to use and I like the ability to be able to not only stack, but also lock cans onto the rig……..and oh yes, they look really cool too.
For more information on RotopaX gear check out www.rotopaX.com